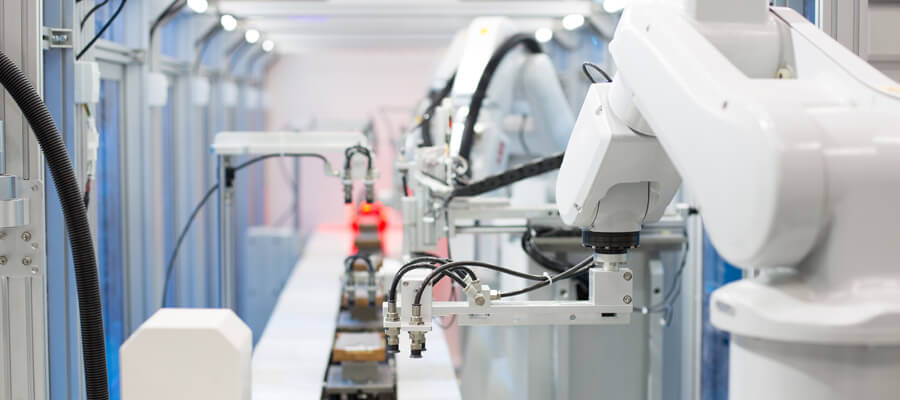 MBA Careers in Technology
The intersection of business, technology, and advanced analytics that is woven into the fabric of the Tepper MBA program equips our students with the skills they need to be successful in the tech industry.
Carnegie Mellon University's outstanding programs in the STEM fields combined with a strong campus culture of interdisciplinary collaboration provide our Tepper MBA with easy access to CMU's technology community — home to world-renowned programs in computer science, robotics, and cybersecurity.
Tech companies recognize the value and relevance of a Tepper School education and target our students for leadership positions. Within the tech industry, common job functions include product management, operations management, general management, product marketing, and finance.
Is a Career in Tech Right for You?
Immediately upon your arrival at the Tepper School, you'll meet with one of our career counselors in the Masters Career Center to discuss your career aspirations. These in-depth conversations will help confirm which careers and industries align with your skills and interests.
Technology Coursework, Curriculum, and Activities
Tech-focused MBA students who want a deeper dive into a particular area or discipline are able to customize their program of study through our MBA tracks. Certain tracks, such as the Technology Strategy and Product Management track, are cross-campus in nature, integrating coursework from Carnegie Mellon's top-ranked School of Computer Science and offering opportunities to collaborate with faculty and graduate students outside of the Tepper School.
Students can also choose from more than 40 professional and social clubs to enhance their career prospects, like the Business and Technology Club. 
Technology Career Resources
Developing a better understanding of the industry and its inner workings is a great starting point for those interested in launching a post-MBA career within tech. There is no shortage of great books and resources out there. Here are just a few:
Books:
"The Hard Thing About Hard Things" by Ben Horowitz
"Inspired: How to Create Products Customers Love" by Marty Cagan
"The Lean Startup" by Eric Ries
"Cracking the PM Interview" by Gayle Laakmann McDowell and Jackie Bavaro
"How Google Works" by Eric Schmidt and Jonathan Rosenberg
"The Amazon Way" by John Rossman
Blogs: