Coaching
As part of the Accelerate Leadership Center program's core requirements, you'll have the opportunity to work with a leadership coach to develop your personalized leadership plan.
Leadership Coaching
Unlike other schools who contract with external coaches, or don't offer executive coaching at all, we have full-time leadership coaches dedicated to you. Because we take a personalized approach to your leadership development, our coaches take the time to get to know you and your specific needs. Each coach has years of industry experience in coaching and consulting, and now they work all day, every day, to help you. 
Communication Coaching
No one knows better how to help you than someone who's been where you are right now. That's what the Accelerate Leadership Center's Communication Coaching is all about. 
Each year, the Accelerate Leadership Center carefully vets and trains a select group of students to work as Communication Coaches in the center. These peer coaches offer hour-long, one-to-one appointments that help fellow students develop the communication and interpersonal skills needed to become effective leaders, extending in-class learning to out-of-class applications. We work closely with the Tepper Masters Career Center to align our communication coaching materials and messages with their templates and protocols, while at the same time providing the unique perspective on the Tepper School experience that only a fellow student can offer. 
Communication coaches tailor each session to address your individual concerns and can cover a range of topics, including:
feedback on resumes and cover letters

practice for mock interviews and networking sessions

support of presentation and writing skills

preparation for case competitions
Meet Our Leadership Coaching Team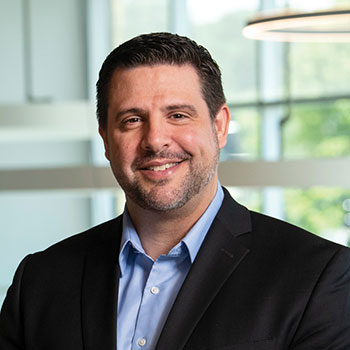 Jarred Lazear, Leadership Coach
For the past decade, Jarred has worked with leaders at all levels, from those in a multi-billion dollar global organization, to startup entrepreneurs, to influential leaders who have innate ability while possessing no formal title. He also brings seven years of experience teaching at three universities, including Carnegie Mellon's Heinz College. While working in the business environment, he developed a burning desire to equip the next generation of leaders with the skills necessary to successfully lead and inspire others. Jarred has certifications in multiple leadership programs and assessments, and has a master of science in industrial/organizational psychology from Marshall University.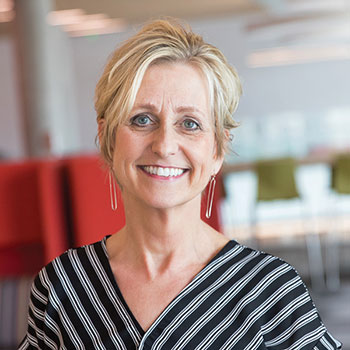 Laura Maxwell, Leadership Coach
Laura has been a key player in the development and delivery of the Accelerate Leadership Center's offerings since its founding in 2012, serving both as instructor and leadership coach. She contributes a deep knowledge of leadership development pedagogy and understands the current leadership needs of corporations. Laura's passion is helping individuals identify their talents and discover the means to achieve success. Prior to joining the Tepper School, Laura worked as a consultant and coach with DDI, a corporate trainer with UPMC, and a career counselor at the University of Pittsburgh. She holds a master of science in counseling psychology from Chatham University.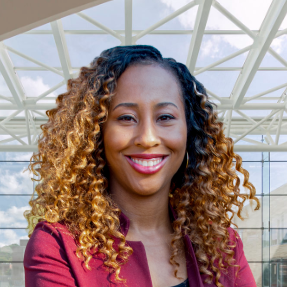 Britnai Nunley, Leadership Coach
After pivoting from a career in law to one in leadership development, Britnai has worked in multiple sectors including business, government, and nonprofit. Through her executive coaching, immersive engagement activities, and learning and development programs, Britnai focuses on helping individuals develop their skills to become agile, effective, and inclusive leaders. She is passionate about helping people build their confidence, achieve their goals, and create a positive impact on the world. Britnai holds a J.D. from Wake Forest University School of Law, earned an Associate Certified Coach credential from the International Coaching Federation, and completed the Professional Coach Certification Program at Duquesne University.
Frequently Asked Questions About Leadership Coaching
Because coaching may be new to you, below are answers to some of the most frequently asked questions about what our coaches do, and coaching in general.
Why am I required to meet with a leadership coach?
There is only one required leadership coaching session. Its purpose is to review your leadership assessment results and help you to get a sense of what leadership coaching entails.
What is a leadership coach?
The shortest answer is that our coaches' primary purpose is to help you clarify your goals and then partner with you to develop a plan to achieve them.
Why would a student seek leadership coaching?
We are here to help you gain the skills you need to be an influencer. Whether you aspire to be a formal leader or not, having strong communication skills and the ability to work with others is necessary for your professional success.
If I am interested in continuing with leadership coaching, can I have a follow-up appointment?
Yes! You can meet with a coach up to two times per mini during your entire MBA program.
Do I get to choose my coach?
Of course! You can view their bios above.
What if I don't feel like the coach I chose to see is the right fit for me?
This can definitely happen. The good news is that you can choose to meet with other coaches to see if their styles work better for you.
What's an example of a leadership skill?
How about listening? That may seem fundamental and it is. But often students' prior successes depended on being subject matter experts who are used to sharing their thoughts and opinions. An influencer/leader has to learn to gather ideas from others and this requires active listening.
Is coaching the same as therapy?
No. Leadership coaching focuses on the present and the future (what and how) while therapy tends to delve into the past (why). Our coaches are able to identify when therapy may be helpful and can make that recommendation.
How is coaching from the Accelerate Leadership Center different from coaching at the Masters Career Center?
The Masters Career Center helps you to find career opportunities. The Accelerate Leadership Center works with you to build the skills that will help you succeed once you've landed your job or internship.
I haven't had any leadership experience. Is coaching for me?
Yes! We work with you to identify your strengths and development areas so that you can find opportunities in your day-to-day life to practice leadership skills.
I have been a manager and have years of experience. How will leadership coaching help me?
We understand that everyone enters the program from a different starting point. Our coaches will work with you to identify how you can further develop your existing leadership skills.
I come from a culture and background where coaching is not the norm and so the whole process is unfamiliar to me.
Because of our diverse student body, we hear this a lot. If the concept of seeking coaching is culturally foreign to you, please let us know so that we can be sure we are doing everything we can to make you feel comfortable. If you choose to pursue coaching after the initial meeting, great! If you decide that it's not for you, that's ok, too.