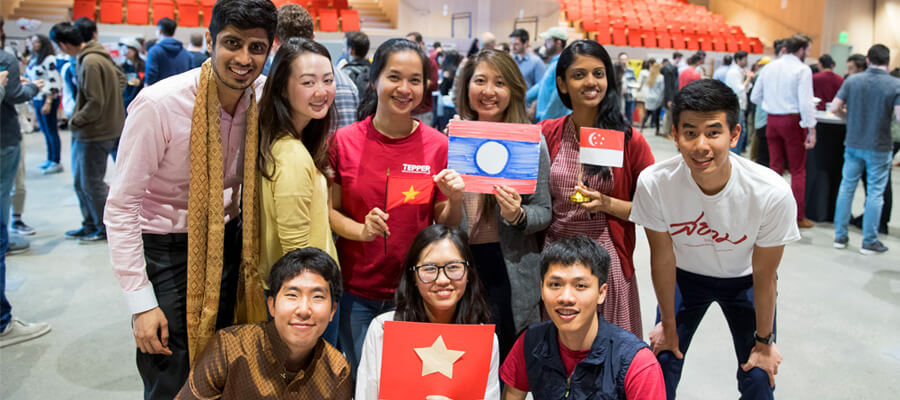 MBA International Community
No matter where your career takes you, an MBA from the Tepper School will help you create connections across the globe.
---
World-class business education is the bridge to solving cultural business challenges in global communities. At the Tepper School, you'll collaborate across cultures by working in teams with students from countries all over the world (more than 30 countries through our three program formats).
We support international students through language assistance, a diverse collection of student clubs, an inclusive and tight-knit culture, and recruitment opportunities at top global companies. These resources, combined with cutting-edge technology and research, make it easier than ever to overcome geography. 
Student Club and Leadership Opportunities
African Business Collective
The African Business Collective is a cross-functional forum for all students interested in learning more about Africa and contributing to the dialogue on economic development, market potential, entrepreneurship, and business on the African continent.
Asian Business Association
The Asian Business Association is a pillar of support for Asian students. The club seeks to help members integrate into the American community personally and thrive professionally. The club's mission is to preserve Asian culture and heritage and cultivate a diverse environment for the Tepper School student community.
Latin American Business Club
The Latin American Business Club promotes the Latin American culture to the Tepper School community by providing access for both U.S. and international students interested in learning about professional and academic opportunities in Latin American countries, growing members' networks with alumni and Latin American leaders, seeking opportunities to develop community service and volunteer programs for members in Latin America, and presenting its members with regional Latin American events in Pittsburgh.
South Asian Business Association
The South Asian Business Association helps students professionally and culturally by facilitating networking, hosting and promoting events to celebrate and build awareness about the South Asian culture, and providing a platform for members to professionally and personally grow.