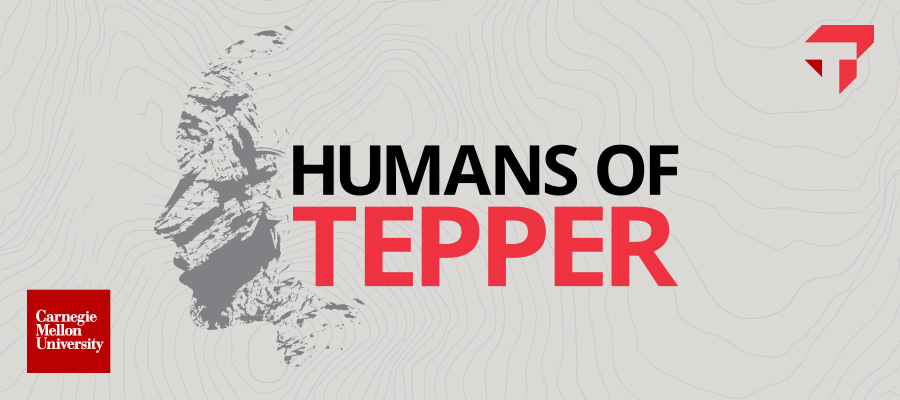 Humans of Tepper Podcast
Humans of Tepper is a student-led podcast from one of the nation's top MBA programs. Listen as students, alumni, and faculty have conversations about their experiences at the university and what it means to be at the intersection of business, technology, and analytics.
Thank you for listening, and we hope you enjoy meeting some of the humans of Tepper!
Episode 7: Meet Our New Hosts, Ben and Kara
Cynthia and Rohit will be transitioning the show over to two new co-hosts, Ben and Kara. Kara is a Pittsburgh native and Ben is originally from Upstate New York.


Episode 6: Investing in Relationships
Cynthia and Rohit talk with second-year MBA student Blaine Dunham who chose to pursue an MBA in order to get into a more technically advanced career field.


Episode 5: Merging Business With Health Care
Cynthia and Rohit talk with MBA candidate Elliott Hasenkopf. As someone aiming to go into health care, he shares about the Healthcare Club and the future of health care at Tepper.


Episode 4: Exploring Financial Disciplines at Tepper
Rohit and Cynthia, chat with second-year student Eleanore Marsh. Before coming to Tepper, Eleanore thoroughly studied MBA programs to evaluate the best next step for her finance career.


Episode 3: Elevating Your Unique Skills at Tepper
Hosts Cynthia and Rohit talk with fellow second-year student Becca Kilburg about student clubs, moving to Pittsburgh, and living with a partner during business school.


Episode 2: Meaningful Impact Through Leadership
Cynthia and Rohit chat with Melissa Bizzari. She shares why she chose the Tepper School, what's surprised her most as a grad student, and why she is passionate about data analytics and being a community leader.


Episode 1: Wellness Within MBA Programs
Our hosts Cynthia and Rohit sit down with Frank Avino, a second-year MBA student and chair of the Graduate Business Association Wellness committee. He shares about his journey to the Tepper School and his experience so far.


Meet the Hosts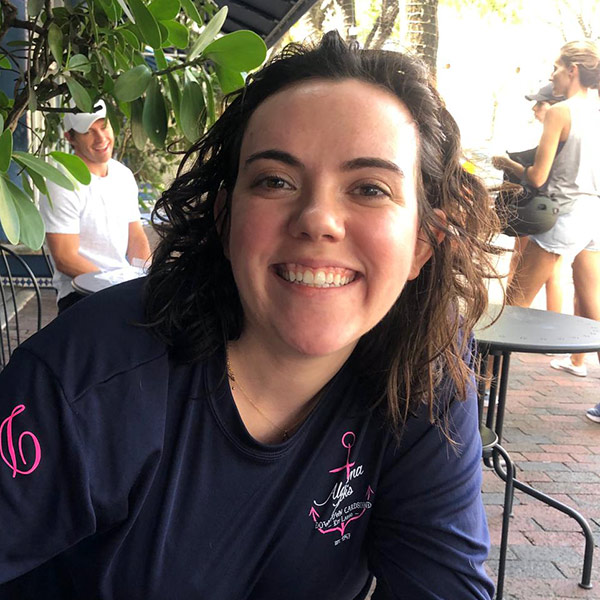 Cynthia Mills, Second-Year MBA Student
I'm originally from South Jersey. Before coming to the Tepper School, I lived in Miami, FL. I worked in tech for five years, primarily as a system administrator and project manager. At the Tepper School, I'm the Tepper Women in Business Vice President of Inclusion and Community Engagement, an editor for the Robber Barrons, and a Business and Technology club advisory board member. My summer internship was at Wayfair in category management. I accepted a return offer to return to Wayfair after graduation. Personally, I'm a die-hard college football fan (Go Canes!), and my fiancé and I own a Corgi named Hugo.
I decided to participate in the Humans of Tepper podcast because meeting current students was a crucial part of my decision to get my MBA at the Tepper School. Especially with the current pandemic, it's difficult for prospective students to get an idea of what their future classmates will be like. While it sounds cliche, my favorite part of my MBA experience has been my classmates. I'm excited to be a part of this project and share diverse perspectives about what it means to be a Tepper MBA student.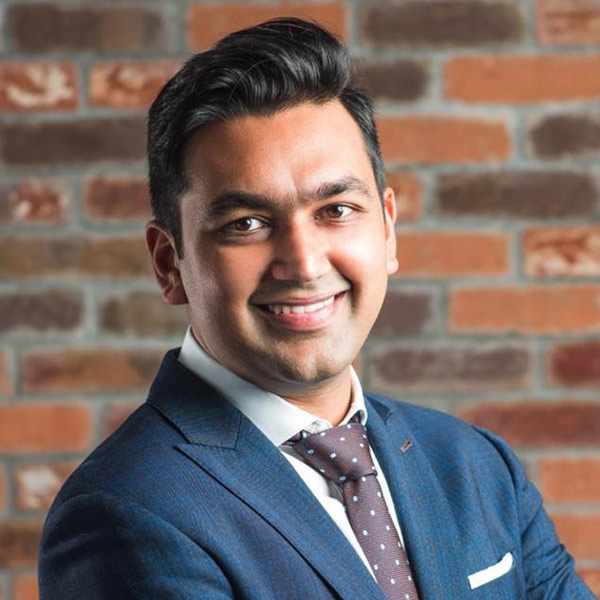 Rohit Dayal, Second-Year MBA Student
I am a second-year MBA focusing on health care. I have an undergraduate degree in Biomedical Engineering & Applied Mathematics from Johns Hopkins University. Prior to the Tepper School, I worked in consulting for seven years in Washington, D.C., and worked for clients like the Department of Defense, Johnson & Johnson, and the U.S. House of Representatives. I love playing soccer, making craft cocktails, and collecting foreign language copies of The Little Prince when I travel abroad.
I am excited to host Humans of Tepper because it lets prospective students hear the unique journeys and lighter side of Tepper students: not just their professional journeys, but what makes them tick. Over the last two years, I've fallen in love with the Tepper School and the Pittsburgh community, and it was primarily the people in my class that made that happen. I'm hoping this podcast will show prospective students how the Tepper School is more than just a school: it's a family.