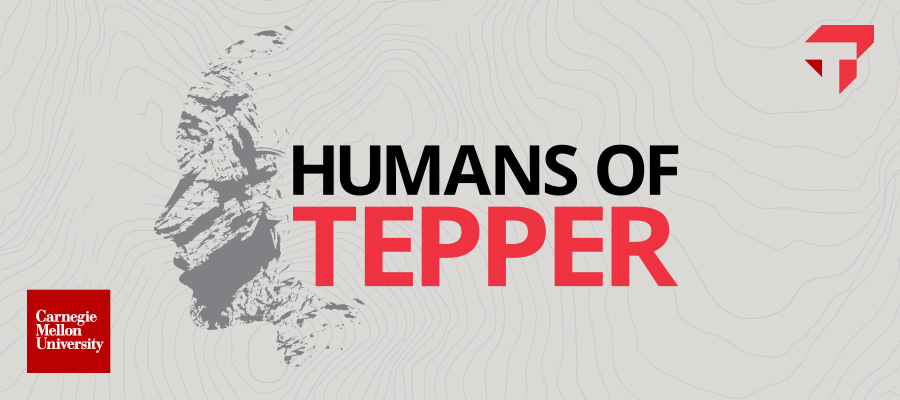 Humans of Tepper Podcast
Humans of Tepper is a student-led podcast from one of the nation's top MBA programs. Listen as students, alumni, and faculty have conversations about their experiences at the university and what it means to be at the intersection of business, technology, and analytics.
Thank you for listening, and we hope you enjoy meeting some of the humans of Tepper!
Season 3
Episode 4: Talking Tech Strategy and Product Management
Mike and Rosa Maria are joined by Alp Erbug and Pablo Gomez, two first-year international MBA students in the Technology Strategy and Product Management track.
Episode 3: Entrepreneurship at Tepper
Chrissy and Chris discuss entrepreneurship at the Tepper School. Tepper's focus on innovation was a huge draw for Chrissy. Finding a school with a solid entrepreneurship program was also important t to Chris. 
Episode 2: How Family Roles Influenced Tepper Decision
Yingqian Wang and Ben Kaufman to discuss family roles in their journey through the Tepper MBA program. Yingqian is in the Part-Time Flex program and Ben is a full-time student.
Episode 1: Kicking Off a New Season
Hosts Nikita and Ayush speak with students Robert and Faruk to discuss the interesting journeys that lead them to pursue MBAs at Tepper, and their advice for prospective students.
Season 2
Episode 13: Meet Your New Hosts
This week, Kara and Ben pass the torch to our new hosts, Rosa Maria, Nikita, Mike, and Ayush.
Episode 12: Propelling Women at Tepper
Amy Lasota, Associate Director of Masters Admissions at Tepper, joins Kara and other women to discuss their experiences earning an MBA at Tepper.
Episode 11: Consulting and the BA Track
Working in asset management, MBA student Liz Hay realized her passion for improving company and client experiences. It led her to pivot to a consulting career.
Episode 10: Management, Innovation, and Product Development
Second-year, full-time MBA student, Dani Grodsky, discusses the Management of Innovation and Product Development Track. 
Episode 9: The Entrepreneurship Track
MBA student Rob Miller discusses the Entrepreneurship track. Rob worked in entertainment and marketing before turning his attention to the startup landscape.
Episode 8: Technology, Strategy and Product Management Studies
MBA student Stephanie Muller shares her experience in the Technology, Strategy, and Product Management (TSPM) track.
Episode 7: Bringing the Energy: Tepper Tracks
Erik Steeb, a full-time, second-year MBA student, discusses the benefits of Tepper MBA tracks and how the Energy Business track played a role in his choice to come to Tepper.
Episode 6: Saying Yes to Opportunities
Kimberly Chan is a Part-Time Online Hybrid MBA student. Kim applies curiosity to everything she does. That curiosity led her to pivot from operations to marketing.
Episode 5: 99 Tartans
MBA students Pete Park and Alejandra Rovirosa join the podcast to talk about 99 Tartans, a group that connects CMU-founded startups with alumni for mentorship.
Episode 4: Inclusion, Allyship, and Support
Joining us this week is full-time MBA candidate Kovi Shlomchik (They/Them). Kovi came to Tepper to pursue a career outside of pharmaceuticals.
Episode 3: Making Connections and Committing to Diversity
We chat with full-time MBA Justin Vannoy. Part of what brought Justin to Tepper was (MLT), a nonprofit that equips high-achieving individuals from underrepresented communities.
Episode 2: The International Student Experience
Ben and Kara chat with Catarina Oberlander, a full-time MBA candidate. For the last six years, Catarina has worked in the tech industry in Brazil, mostly as a data scientist.
Episode 1: From Submarines to the Tepper School
Ben and Kara chat with part-time MBA student Chris Szymanski about his military background and why b-school is great for people looking to transition out of the military.
Season 1
Episode 7: Meet Our New Hosts, Ben and Kara
Cynthia and Rohit are transitioning the show to new co-hosts, Ben and Kara. Kara is a Pittsburgh native and Ben is originally from Upstate New York.


Episode 6: Investing in Relationships
Cynthia and Rohit talk with second-year MBA student Blaine Dunham who chose to pursue an MBA in order to get into a more technically advanced career field.


Episode 5: Merging Business With Health Care
Cynthia and Rohit talk with Elliott Hasenkopf. As someone aiming to go into health care, he shares about the Health Care Club and the future of health care at Tepper.


Episode 4: Exploring Financial Disciplines at Tepper
Rohit and Cynthia chat with Eleanore Marsh. Before coming to Tepper, Eleanore thoroughly studied MBA programs to evaluate the best next step for her finance career.


Episode 3: Elevating Your Unique Skills at Tepper
Hosts Cynthia and Rohit talk with fellow second-year student Becca Kilburg about student clubs, moving to Pittsburgh, and living with a partner during business school.


Episode 2: Meaningful Impact Through Leadership
Cynthia and Rohit chat with Melissa Bizzari. She shares why she choseTepper, what's surprised her most as a grad student, and why she is passionate about data analytics and leadership.


Episode 1: Wellness Within MBA Programs
Our hosts Cynthia and Rohit sit down with Frank Avino, a second-year MBA student and chair of the Graduate Business Association Wellness committee. He shares about his journey to the Tepper School and his experience so far.


Meet the Hosts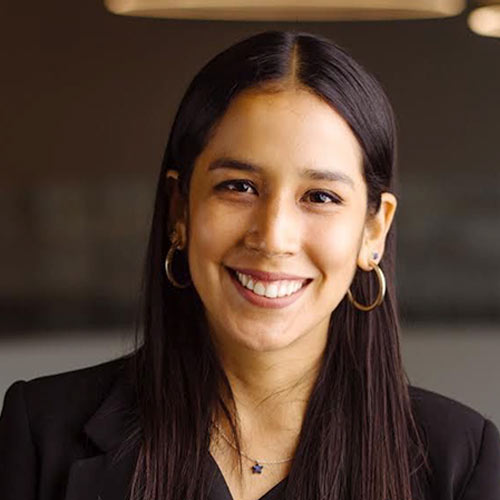 Season 3: Rosa Maria Manrique Castell (MBA 2023)
I am originally from Lima, Peru, and I have an undergraduate degree in Economics. Before coming to Tepper, I worked in a Latin American asset management company as a product manager of mutual funds. I decided to get an MBA because I wanted to explore other industries outside financial services, and I also wanted to learn more about strategy, technology, and marketing. Here at Tepper, I am a board member of the Marketing and LABC club, and I am also working on a pro-bono consulting project. This summer, I will be at Red Hat as a strategy intern, and it is my first time working for a technology company, so I am very excited about it!
I decided to host the Humans of Tepper podcast because I am curious about other people's journeys. I have met amazing people with amazing stories these last six months, and I am thrilled to share them with you all.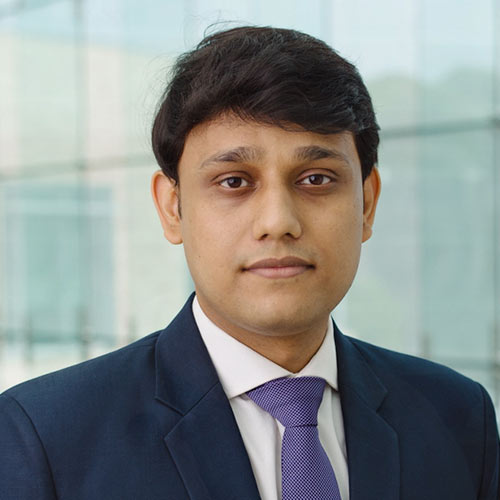 Season 3: Ayush Rungta (MBA 2023)
I was born in Jaipur, India, and then moved to Mumbai to complete my undergraduate degree in commerce, as well as finish my training as an accountant and a financial analyst. Before coming to the Tepper School, I worked as an investment banker and an investor relations professional at two large private sector banks in India.
Here at Tepper, I am the head of international recruitment for the Graduate Finance Association, the VP of Finance for the South Asian Business Association, and on the advisory board of the Business & Technology Club. I will be at Cisco this summer as a product management intern. I am an avid Manchester United fan and love spending my free time exploring the US with my wife.
I am amazed at the breadth of experiences and talents that my classmates possess and the Humans of Tepper podcast is an ideal opportunity for me to not only learn more about them but also to share their journey with our amazing listeners. I hope through this podcast we not only give you a unique perspective on the lives of a Tepper student but also give you a glimpse of how transformative this journey can be.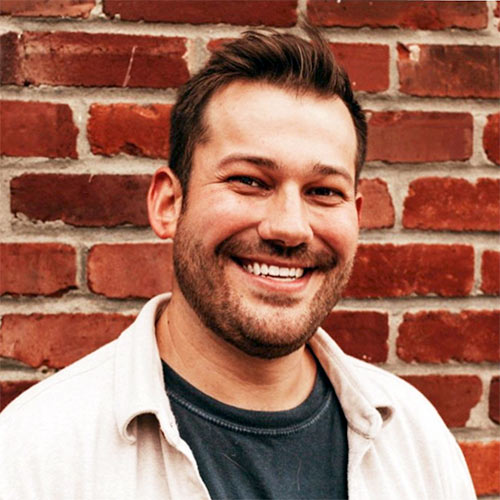 Season 3: Michael Schrott (MBA 2023)
My name is Mike, and I was born and raised here in Pittsburgh! I have an undergraduate degree from the University of Richmond, and prior to coming to Tepper, I spent six years as a CPA in Washington, D.C.
Here at Tepper, I am interested in leveraging my accounting background to pivot into a more strategy-based role, and I am excited to intern with Dick's Sporting Goods this upcoming summer. At Tepper, I am primarily involved in the Pro-Bono Consulting and Brewmeisters Clubs, and I also leveraged the expertise of the Marketing and Tepper Consulting Clubs during recruiting season. I love checking out new restaurants and bars around Pittsburgh with my classmates, as well as exploring new parks and hikes with my dog Finn.
I am excited about hosting Humans of Tepper. We have an incredibly talented and diverse group of students, professors, and alumni, and I cannot wait to explore their backgrounds and experiences with you all!
Past Hosts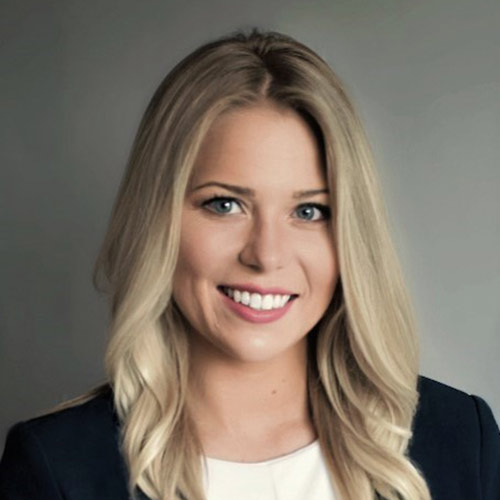 Season 2: Kara Buggy (MBA 2022)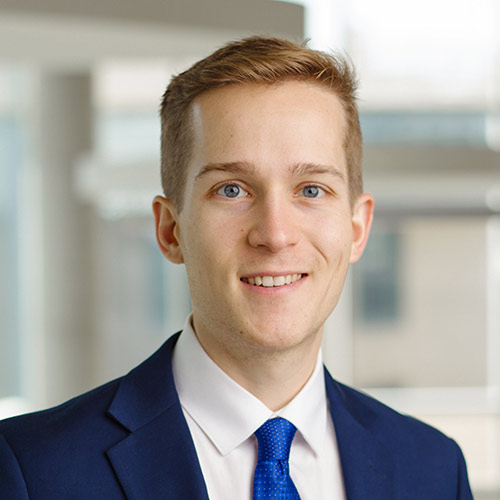 Season 2: Ben Fontana (MBA 2022)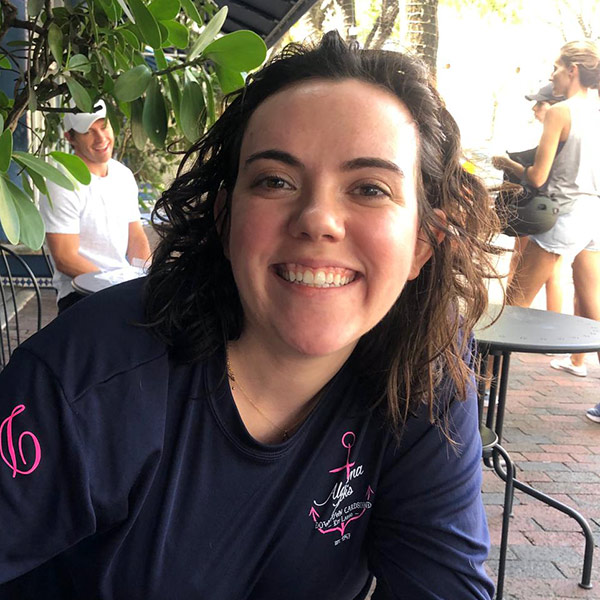 Season 1: Cynthia Mills (MBA 2021)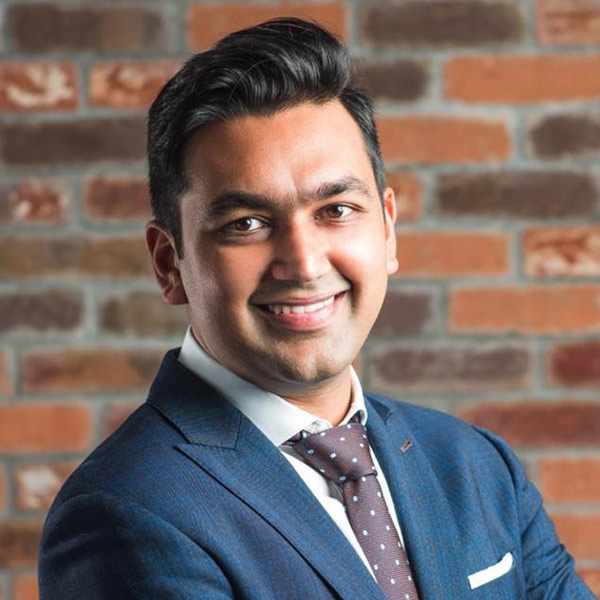 Season 1: Rohit Dayal (MBA 2022)