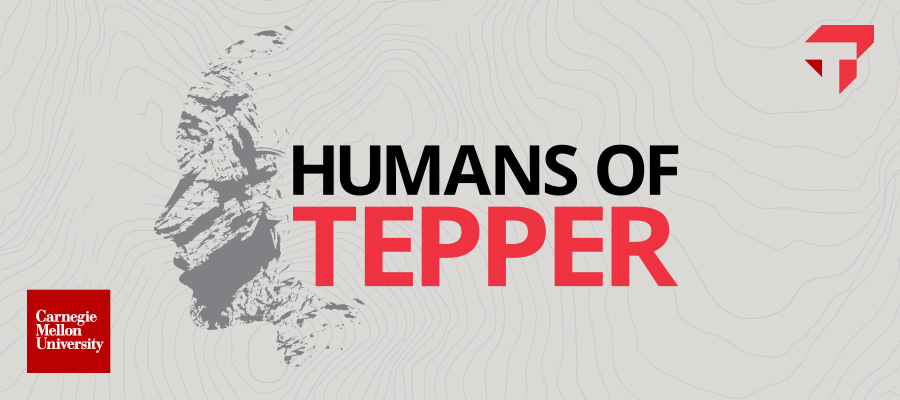 Humans of Tepper Podcast
Humans of Tepper is a student-led podcast from one of the nation's top MBA programs. Listen as students, alumni, and faculty have conversations about their experiences at the university and what it means to be at the intersection of business, technology, and analytics.
Thank you for listening, and we hope you enjoy meeting some of the humans of Tepper!
Season 2
Consulting and the Business Analytics Track
Working in asset management, MBA student Liz Hay realized her passion for improving company and client experiences. It led her to pivot to a consulting career.
Episode 10: Management, Innovation, and Product Development
Second-year, full-time MBA student, Dani Grodsky, discusses the Management of Innovation and Product Development Track. 
Episode 9: The Entrepreneurship Track
MBA student Rob Miller discusses the Entrepreneurship track. Rob worked in entertainment and marketing before turning his attention to the startup landscape.
Episode 8: Technology, Strategy and Product Management Studies
MBA student Stephanie Muller shares her experience in the Technology, Strategy, and Product Management (TSPM) track.
Episode 7: Bringing the Energy: Tepper Tracks
Erik Steeb, a full-time, second-year MBA student, discusses the benefits of Tepper MBA tracks and how the Energy Business track played a role in his choice to come to Tepper.
Episode 6: Saying Yes to Opportunities
Kimberly Chan is a Part-Time Online Hybrid MBA student. Kim applies curiosity to everything she does. That curiosity led her to pivot from operations to marketing.
Episode 5: 99 Tartans
MBA students Pete Park and Alejandra Rovirosa join the podcast to talk about 99 Tartans, a group that connects CMU-founded startups with alumni for mentorship.
Episode 4: Inclusion, Allyship, and Support
Joining us this week is full-time MBA candidate Kovi Shlomchik (They/Them). Kovi came to Tepper to pursue a career outside of pharmaceuticals.
Episode 3: Making Connections and Committing to Diversity
We chat with full-time MBA Justin Vannoy. Part of what brought Justin to Tepper was (MLT), a nonprofit that equips high-achieving individuals from underrepresented communities.
Episode 2: The International Student Experience
Ben and Kara chat with Catarina Oberlander, a full-time MBA candidate. For the last six years, Catarina has worked in the tech industry in Brazil, mostly as a data scientist.
Episode 1: From Submarines to the Tepper School
Ben and Kara chat with part-time MBA student Chris Szymanski about his military background and why b-school is great for people looking to transition out of the military.
Season 1
Episode 7: Meet Our New Hosts, Ben and Kara
Cynthia and Rohit are transitioning the show to new co-hosts, Ben and Kara. Kara is a Pittsburgh native and Ben is originally from Upstate New York.


Episode 6: Investing in Relationships
Cynthia and Rohit talk with second-year MBA student Blaine Dunham who chose to pursue an MBA in order to get into a more technically advanced career field.


Episode 5: Merging Business With Health Care
Cynthia and Rohit talk with Elliott Hasenkopf. As someone aiming to go into health care, he shares about the Health Care Club and the future of health care at Tepper.


Episode 4: Exploring Financial Disciplines at Tepper
Rohit and Cynthia chat with Eleanore Marsh. Before coming to Tepper, Eleanore thoroughly studied MBA programs to evaluate the best next step for her finance career.


Episode 3: Elevating Your Unique Skills at Tepper
Hosts Cynthia and Rohit talk with fellow second-year student Becca Kilburg about student clubs, moving to Pittsburgh, and living with a partner during business school.


Episode 2: Meaningful Impact Through Leadership
Cynthia and Rohit chat with Melissa Bizzari. She shares why she choseTepper, what's surprised her most as a grad student, and why she is passionate about data analytics and leadership.


Episode 1: Wellness Within MBA Programs
Our hosts Cynthia and Rohit sit down with Frank Avino, a second-year MBA student and chair of the Graduate Business Association Wellness committee. He shares about his journey to the Tepper School and his experience so far.


Meet the Hosts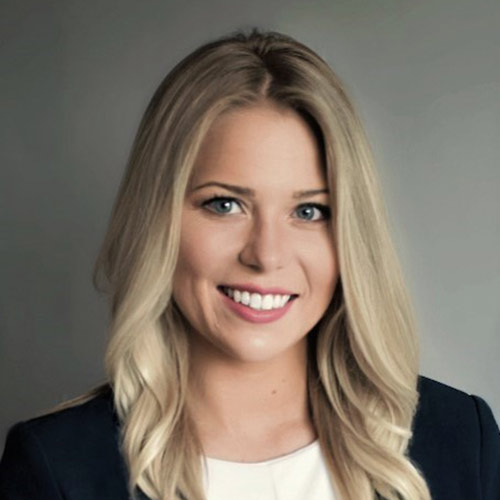 Season 2: Kara Buggy (MBA 2022)
Prior to the Tepper School, I worked for a market research consulting firm in Pittsburgh for four years, where I worked with a wide range of companies, such as Philips Healthcare, UMPC, Itochu International, and MSA Safety. At the Tepper School, I am focusing on healthcare, Executive Vice President of the Healthcare Club, and Vice President of Partnerships of the Marketing Club. This summer, I will be at Bristol Myers Squibb as a Business Insights & Analytics Intern. In my free time, you can find me doing home renovation projects or walking my 100-pound Bernese Mountain Dog, Mya.
I decided to host the Humans of Tepper podcast because I hope to show prospective students the journeys of current Tepper students and the opportunities available at Tepper, both personally and professionally. My cohort has made such a positive impact on my Tepper journey and I'm excited to help share the stories from our close-knit community.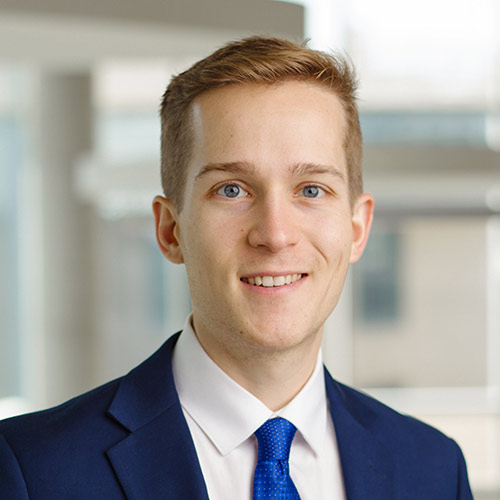 Season 2: Ben Fontana (MBA 2022)
I'm originally from right outside of Albany, NY, and I have an undergraduate degree in Broadcast Journalism from Syracuse University. Prior to coming to the Tepper School, I worked in Cleveland, OH, first as an on-air broadcaster for the Cleveland Browns radio network, and then spent the last five years as a content producer and digital marketer for Entercom Radio in the city. Here at the Tepper School, I'm President of the Marketing Club and Vice President of Community Engagement for Net Impact Club. This summer, I'll be at Progressive Insurance as a product management intern. In my free time, I love going on runs around Pittsburgh, doing yoga, tackling challenging hikes with my girlfriend, and watching whatever sports there are on TV.
I'm really excited to host Humans of Tepper because it's an opportunity to showcase the best part about our school: the people. There's such an amazing network of classmates, professors, and alumni we have access to in this MBA program and I can't wait to tell their stories.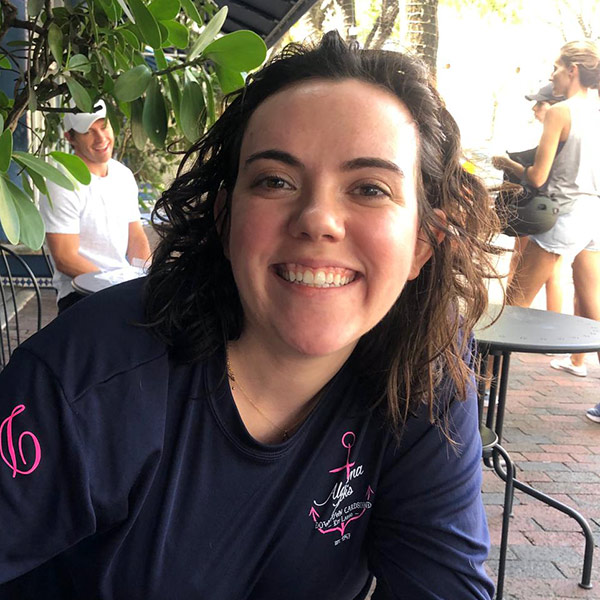 Season 1: Cynthia Mills (MBA 2021)
I'm originally from South Jersey. Before coming to the Tepper School, I lived in Miami, FL. I worked in tech for five years, primarily as a system administrator and project manager. At the Tepper School, I'm the Tepper Women in Business Vice President of Inclusion and Community Engagement, an editor for the Robber Barrons, and a Business and Technology club advisory board member. My summer internship was at Wayfair in category management. I accepted a return offer to return to Wayfair after graduation. Personally, I'm a die-hard college football fan (Go Canes!), and my fiancé and I own a Corgi named Hugo.
I decided to participate in the Humans of Tepper podcast because meeting current students was a crucial part of my decision to get my MBA at the Tepper School. Especially with the current pandemic, it's difficult for prospective students to get an idea of what their future classmates will be like. While it sounds cliche, my favorite part of my MBA experience has been my classmates. I'm excited to be a part of this project and share diverse perspectives about what it means to be a Tepper MBA student.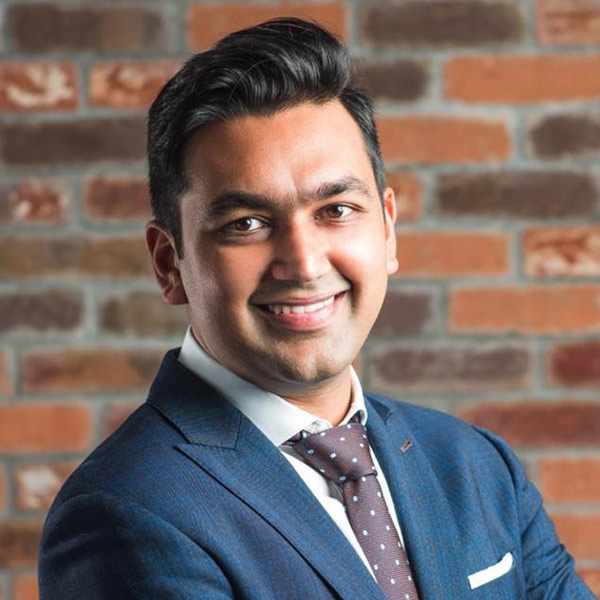 Season 1: Rohit Dayal (MBA 2022)
I am a second-year MBA focusing on health care. I have an undergraduate degree in Biomedical Engineering & Applied Mathematics from Johns Hopkins University. Prior to the Tepper School, I worked in consulting for seven years in Washington, D.C., and worked for clients like the Department of Defense, Johnson & Johnson, and the U.S. House of Representatives. I love playing soccer, making craft cocktails, and collecting foreign language copies of The Little Prince when I travel abroad.
I am excited to host Humans of Tepper because it lets prospective students hear the unique journeys and lighter side of Tepper students: not just their professional journeys, but what makes them tick. Over the last two years, I've fallen in love with the Tepper School and the Pittsburgh community, and it was primarily the people in my class that made that happen. I'm hoping this podcast will show prospective students how the Tepper School is more than just a school: it's a family.