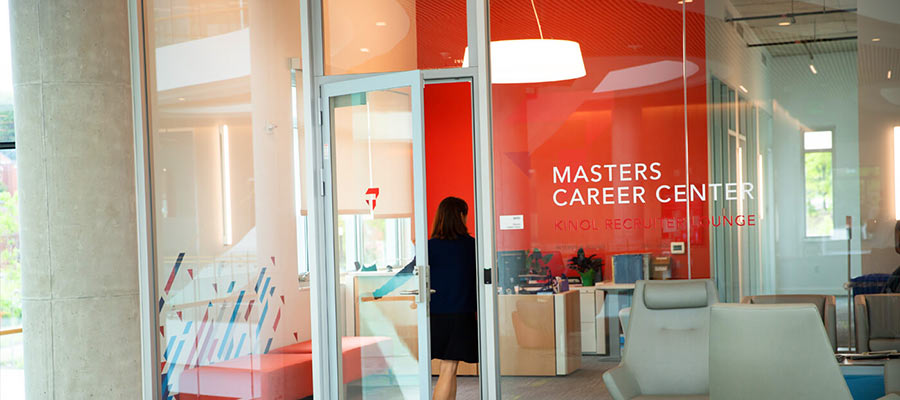 Reaching Your Product Management Career Goals
We understand that every individual's career trajectory is unique. Whether you already know where you want to work and what you want to accomplish, or you need more general guidance, the Tepper Masters Career Center will work with you to develop a personalized plan and tailored mentorship to fit your goals.
Not Your Average Career Center
We serve a smaller, more exclusive student body than many comparable business schools. This enables us to offer exceptional one-on-one coaching. MSPM students have access to a career counselor who understands their individual strengths and needs, and focuses as much on career search strategy as they do on skill development.
The services offered by the Masters Career Center are meant to complement and amplify the MSPM curriculum. Our counselors prepare you to leverage your new skills in ways that position you as high-value business talent.
Our career counselors develop valuable industry connections, monitor changes in the industry, and use that intel to their students' advantage.
Personalized Coaching for Job Seekers
A one-size-fits-all approach to career advice won't help get you the job. That's why our career counselors create a plan that makes you more attractive to employers. Our counselors:
Assess what makes you an appealing candidate.
Suggest ways you can differentiate yourself from the pack.
Boost your resume and cover letter writing skills so you can effectively tell your story.
Prepare you for both in-person and virtual interviews.
Coach you on identifying potential employers in your preferred industries or geographic locations.