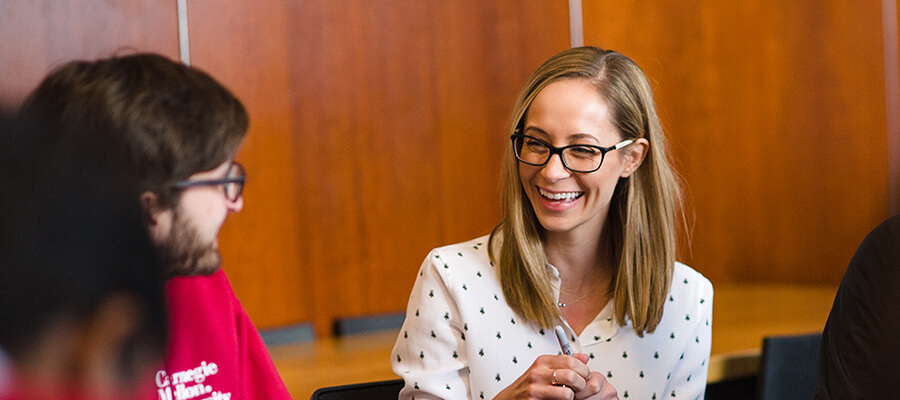 MBA Tracks
Tracks provide our MBA students with an opportunity for in-depth study in a particular field or career.
---
Tracks typically consist of 8-10 electives and a related capstone course and offer the opportunity to develop expertise in one of five forward-looking areas of business specialization. Some tracks involve cross-campus collaboration with faculty and other graduate students. Enrolling in a track is optional. 
Business Analytics and Entrepreneurship are available in the online format. Part-time students who have the ability to take on-campus classes during the day have the opportunity to pursue the remaining tracks.
Examples of MBA Track Projects