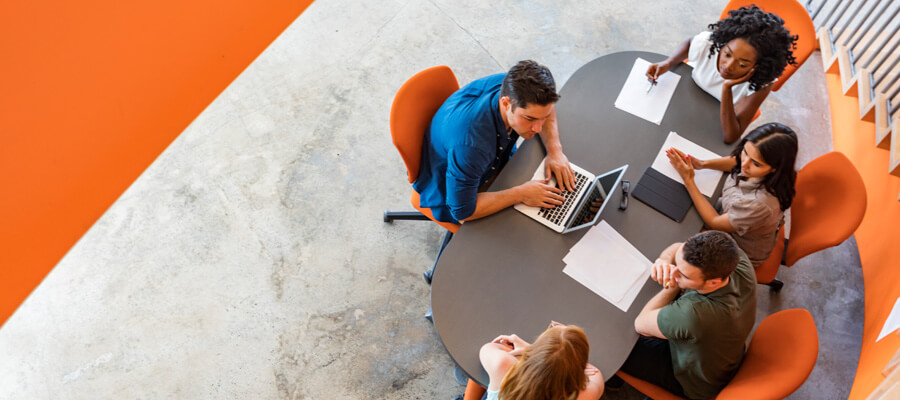 MBA Careers in Entrepreneurship
A Tepper School MBA will help you harness your entrepreneurial spirit and develop the partnerships that you'll need to turn your idea into a reality.
The Tepper School is one of the first schools in the world to offer entrepreneurship education, beginning in 1971. In 1989, the Donald H. Jones Center for Entrepreneurial Studies was established; in 2015, the Swartz Center for Entrepreneurship at Carnegie Mellon became a reality. The campus hub for entrepreneurship, the Swartz Center for Entrepreneurship partners with MBAs on business plans, venture capital, and startup market entry.
Entrepreneurship Coursework, Curriculum, and Activities
Our Entrepreneurship MBA track is designed to provide students with the tools, experiences, and support necessary to facilitate development as a leader and innovator. In sync with Carnegie Mellon's interdisciplinary strengths, students collaborate closely with faculty, researchers and other students at our top-ranked programs including engineering, product development, computer science, robotics, and design. Learn more about some of the courses and concentrations that make up the curriculum of an entrepreneurship-focused MBA curriculum.  
Many MBA entrepreneurship students also consider applying to be a Swartz Fellow. This initiative fast-tracks the careers of Carnegie Mellon University's graduate students who are passionate about entrepreneurship in the technology arena. The fellowship includes a mentored internship with a top-tier VC-backed startup in Silicon Valley.
Several graduate student entrepreneurship clubs on the Carnegie Mellon campus exist to host events, speakers, competitions and gatherings, and develop and foster partnerships with national and international industry experts, venture capitalists and business leaders. Entrepreneurship events take place through the year and provide participants with valuable, practical and unique perspectives on careers in entrepreneurship and venture capital. 
Entrepreneurship Career Resources
We recommend these books for anyone with a passion for entrepreneurship.
"Zero to One" by Peter Thiel
"Disclosing New Worlds" by Charles Spinosa
"The Hard Thing About Hard Things" by Ben Horowitz
"Hooked" by Nir Eyal
"Venture Deals" by Mendelson Feld