Tepper School Alumni Awards
The Tepper School Alumni Awards recognize excellence in our alumni community for outstanding career accomplishments or achievements and for impressive service to the school and alumni community.
---
An awards committee of the Tepper School Alumni Board selected the 2020 winners from a pool of nominations submitted by the Tepper community. Our 2020 alumni awardees will accept their award at the annual Awards Ceremony, which has been postponed until April 17, 2021.
All 2021 nominations must be received by the Alumni Association on or before Jan. 15, 2021.
Tepper Alumni Award Categories
Alumni Lifetime Achievement Award
The Alumni Lifetime Achievement Award is intended to recognize both the longevity and consistency of professional achievement of the highest caliber over one's professional lifetime. These distinguished graduates have contributed significantly to their industries, companies, and communities and brought honor to the Tepper School of Business by upholding the highest values and traditions of the school.
Alumni Achievement Award
The Alumni Achievement Award recognizes the nominee's outstanding accomplishments and leadership in his or her profession, which brings honor to the Tepper School of Business upholding the highest values and traditions of the school. Alumni may be nominated for contributions such as industry innovation, significant impact in one's field or substantive value creation.
Alumni Service Award
This award recognizes volunteer service to the Tepper School community or its alumni organizations, including active participation in alumni or university affairs; faithful and continued effort in maintaining class, chapter, interest group or other alumni organizations; or assistance in expanding the influence and prestige of the Tepper School and Carnegie Mellon University. Breadth, length, and impact of volunteer service to the school will be considered.
Recent Alumni Award for Achievement or Service
The Recent Alumni Award is intended to recognize either outstanding professional accomplishment and/or service to the Tepper School community by those who have graduated within the last 10 years.
2020 Alumni Award Recipients
Alumni Lifetime Achievement Award: William Lambert, MSIA 1990

William Lambert received the Tepper Alumni Lifetime Achievement Award for his outstanding achievements as a leader and innovator in industrial safety through a decades-long career MSA Safety Incorporated, where he is now non-executive chair of the board. He led the company through significant global growth and product innovation.
"I'm grateful to the Tepper School for giving me such an honor," Lambert said. "I would not have enjoyed the successes I cherish without the excellent education and training I received at Carnegie Mellon."
Junior Achievement of Western Pennsylvania elected Lambert to its Business Hall of Fame in 2019. Ernst & Young Global Limited named him Entrepreneur of the Year in 2012 in the manufacturing category for Western Pennsylvania and West Virginia, and Design News Magazine conferred Lambert with its 2002 Special Achievement Award.
inviting global leaders, CEOs, and management experts to talk about their career path and perspectives on leadership.
Lifetime Achievement Award: Cindy Padnos, MSIA 1980

Cindy Padnos received the Tepper Alumni Lifetime Achievement Award in honor of her impressive career accomplishments and innovative leadership in the fields of technology, entrepreneurship, and venture capital. "I'm incredibly proud to accept this award from the Tepper School," Padnos said. "I am grateful for the critical thinking skills I gained at Carnegie Mellon that enabled me to seamlessly transition from management consultant to tech entrepreneur and now to investor."
She founded Illuminate Ventures in 2009, where she is Managing Partner and has been instrumental in deploying hundreds of millions of dollars in venture financing for dozens of early stage tech companies that have gone on to become market leaders.
The New York Times included Padnos among Influential Women in Silicon Valley in 2012, and Fast Company named her one of the Most Innovative Women in Technology in 2010. She is a lifetime advocate of diversity in the high-tech industry and the author of several white papers on the subject that were researched in collaboration with Tepper students.
Tepper Achievement Award: Shrinivas Dempo, MSIA 1995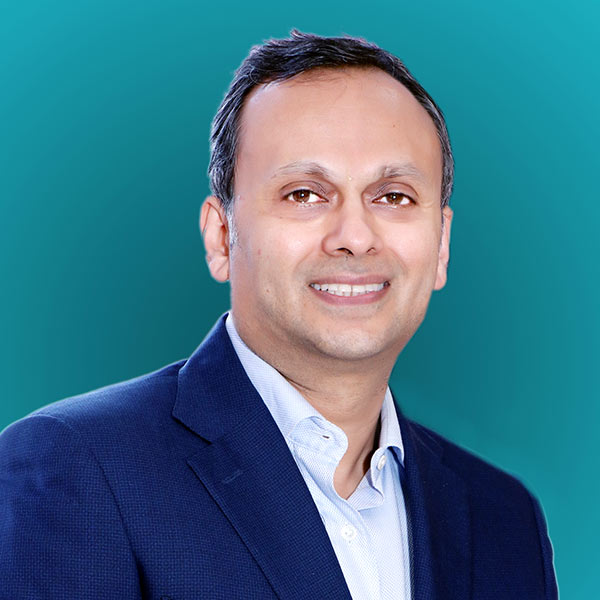 Shrinivas Dempo received the Tepper Achievement Award in recognition of his influential roles as Chairman and Managing Director of the Dempo Group and in professional associations and civic organizations in India. Dempo assumed the leadership of the family business in 1998 as the third-generation head and gave a new direction to the conglomerate.
"I remain extraordinarily grateful to Carnegie Mellon University for empowering my professional success," Dempo said. "I am pleased to continue to support the university and the Tepper School in educating future business leaders."
Dempo received the Asia Pacific Entrepreneurship Programme Outstanding Entrepreneurship Award for India in 2014 and was named among the 50 most influential people in Indian sports in the 2010 Sports Illustrated Power list as president and chairman of Dempo Sports Club.
Alumni Service Award: Tammy Loucks, BSBA 2000, MBA 2005

Tammy Loucks received the Tepper Alumni Service Award for committed service to the Tepper School since her time as an undergraduate student. She received a Carnegie Mellon University Alumni Association Student Service Award in 2000 and a Tepper MBA Spirit Award in 2005.
"My volunteering experiences have been as fulfilling as my time as a student at Tepper," Loucks said. "I am grateful for the opportunity to give back and make sure other students and alumni have similarly positive experiences."
As Business Leader of Direct Property and Comparison Rates Experience with Progressive Insurance, Loucks is an active career mentor. Loucks served two terms on the Tepper School Alumni Board and is co-chair of the Tepper Undergraduate Alumni Task Force, developing a strategic plan for increasing undergraduate alumni engagement with the school.
Recent Alumni Award: Daniel Angarita, MBA 2014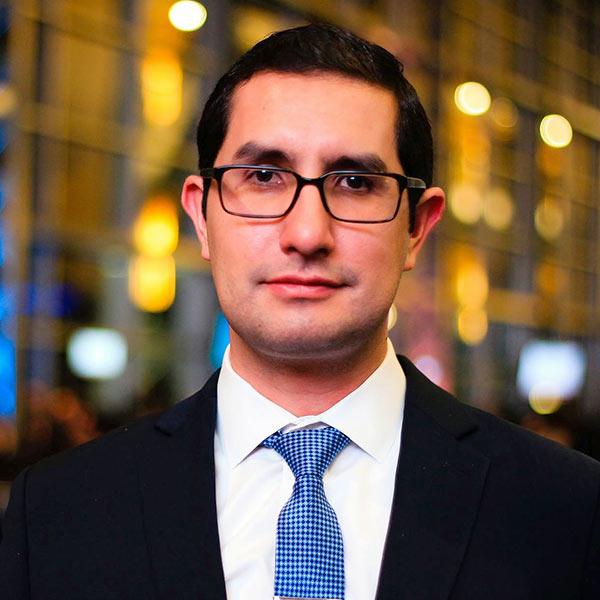 Daniel Angarita received the Tepper Recent Alumni Award in recognition of his ongoing engagement with the Tepper School. As an MBA student, he was a Tepper Consortium Scholar an Accelerate Communications Coach, and active in student clubs, and he earned the Tepper Distinguished Service Award.
Since graduation, Angarita has participated as a Reunion volunteer, corporate recruiter, and admission ambassador. He has organized alumni events during MBA career treks and mentors students interested in consulting careers. He has also been a Tepper Alumni Philanthropy Volunteer, encouraging his classmates to connect back with the Tepper School. Currently, he is Senior Vice President at AlixPartners.
"I'm truly touched to receive this honor," Angarita said. "Tepper has such a strong, tight-knit community, and I've really appreciated how that extends into my experience as an alumnus. I hope to remain connected to Tepper in the coming years."
Past Alumni Award Recipients
(T) denotes CMU Board of Trustees