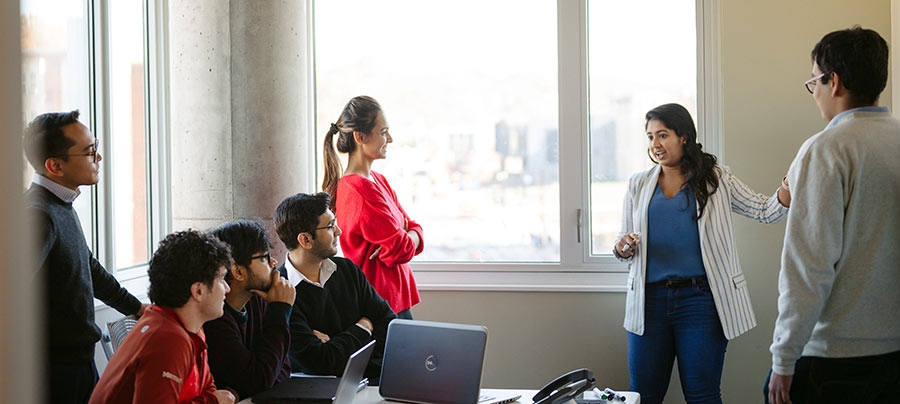 Student Project Sponsorship
Let our students apply their analytical skills to your business challenge.
---
We invite companies and nonprofits to sponsor a capstone course or project course. You provide the business challenge and executive engagement; we provide highly talented students committed to developing innovative and analytics-based insights. 
What Project Sponsors Can Expect
15-week course duration.
A group of two to five students addressing their project.
Faculty supervision, a mid-term, and final presentations included in the course.
Sponsor Benefits and Recognition
Fresh, sophisticated ideas for your business challenge/opportunity from students who are educated in emerging thought and skills.
Access to students to enable your organization to assess talent for recruitment purposes.
Course guidance provided by Carnegie Mellon University professor(s).
License to Student Work Product developed during the course.
Professional development opportunity for the company employee who mentors the student team.
Opportunity to fortify relationships with Carnegie Mellon University, a world-renowned institution.
Corporate Associate recognition.
What's Required of Project Sponsors
A project captain who is available for a pre-determined mutually agreed upon number of contacts and meetings.
A problem to solve and/or information.
The capstone fee.
An executed educational project agreement.