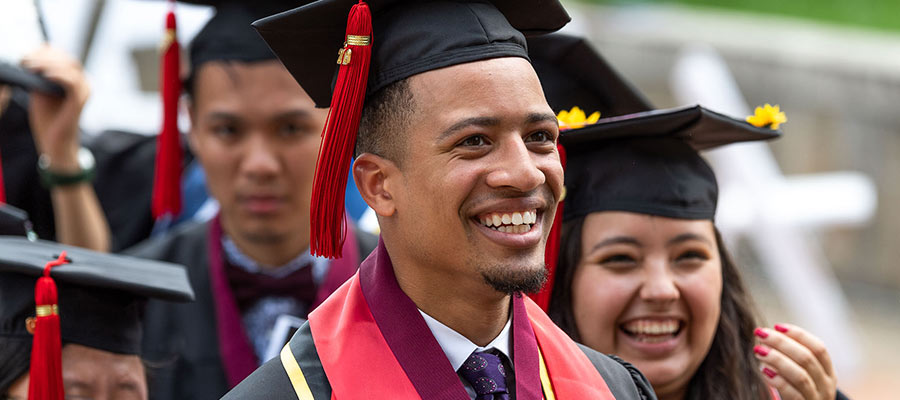 Tepper Future Business Leaders Deferred MBA Admissions Program
Tepper Future Business Leaders is a deferred admission format for motivated college seniors who are ready to secure a spot in a top-ranked MBA program before embarking on their professional journey.
---
Undergraduate students who plan to graduate in the current academic year may apply to the Tepper Full-Time MBA program now, and delay their enrollment in the program for two to four years while they gain professional work experience.
Interested? Undergraduate seniors can complete the application process before graduating and secure their spot in a future Tepper MBA class before they are busy with work. You'll have two to four years to decide when to begin your MBA at Tepper.
Key Dates
 Application Deadline
April 1, 2021
Decision Notification
June 10, 2021
Deposit Deadline
July 31, 2021


Frequently Asked Questions
Who Is Eligible?
Eligible candidates are college seniors who plan to graduate from a U.S. college or university in the current academic year and do not yet have full-time work experience.
Competitive applicants will have a strong academic record, professional internships, and undergraduate leadership experience.
How Do I Apply?
Read our application overview and instructions to get started. Applications must be submitted by April 1, 2021. Take note of the essay questions for the Deferred MBA Admissions Program below.
What Must Be Included With the Application?
Online application form
Undergraduate transcripts
Resume
One professional recommendation
Essays (one short answer and one essay)
$125 application fee
GMAT or GRE scores (waived for CMU undergraduates)
Interview (by invitation only)
What Are the Essay Topics?
Short answer question (150 words): What are your post-undergraduate career plans? What company are you joining? What will be your role?
Essay question (350-500 words): Why is our Tepper Future Business Leaders format a good fit for your MBA program?  
Am I Eligible for Scholarships?
Yes. Scholarship decisions will be made at the time of matriculation. When you decide to enroll in the upcoming academic year, you will be asked to submit a scholarship essay and an updated resume for scholarship consideration.
During the round one MBA admission cycle, you will get an updated admission letter with scholarship decision details.