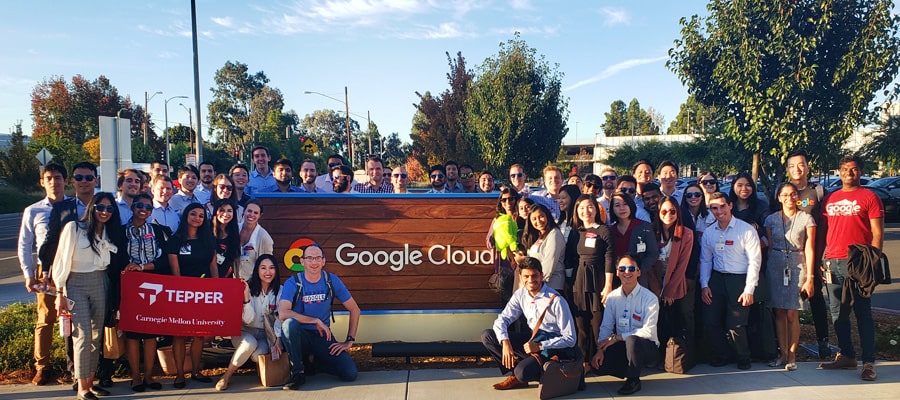 MBA Career Treks
Career treks allow Tepper MBAs to use their fall and winter breaks to expand their learning beyond the classroom and into their industry of choice.
---
Jointly organized by the Masters Career Center and professional student clubs, career treks are designed to provide students with a first-hand perspective on the organizational structure, operations, work culture, and career paths for MBAs at the companies visited. 
Past trek destinations have included Silicon Valley, New York City, Seattle, Chicago, Detroit, and Boston.
Explore Industry, Make Connections
Students gain the opportunity to forge new connections with recruiters, Tepper School MBA alumni working in those areas, and senior executives. Students come away from a trek with a wealth of new knowledge about the industry, a better sense of the company culture, and a stronger understanding of what it takes to succeed in that business.
Most company visits incorporate Tepper MBA alumni who network with the students and share their post-graduate experiences. Career presentations and campus tours, where possible, add to the experience.
In addition to benefiting the students, the treks offer alumni an opportunity to remain active in the Tepper School community.