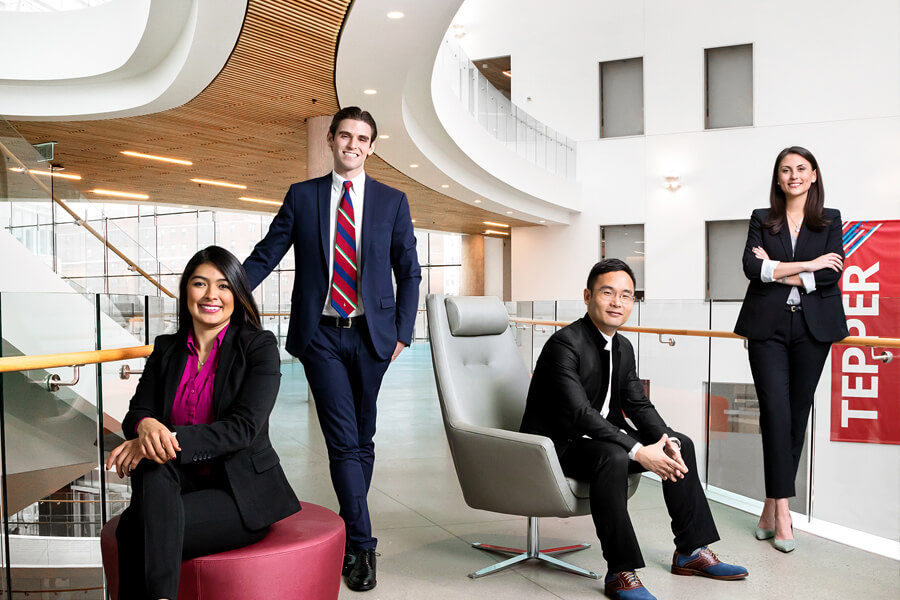 Recruiters Love Tepper MBAs. Here's the Proof.
The Bloomberg Businessweek Best B-Schools ranking of full-time MBA programs relies in part on surveys from employers that recruit MBA graduates. To better understand what matters most to recruiters, they looked closely at several survey questions and sorted results to see how recruiters view the best of the best. Here's how the Tepper School ranks.
How Recruiters View Tepper Candidates
#2
Diverse Pool of Quality Candidates
#3
Better Trained Graduates Than Other Schools
#3
Exceptional Entrepreneurial Skills and Drive
#5
Most Innovative and Creative Graduates
"It's a very cooperative experience. It's cumulative. CMU has an elite reputation based on the strengths of so many aspects. You have opportunities to come together and build on ideas that come from vastly different perspectives."
Gabe Isaacson (MBA 2019)
 


Associate

 


McKinsey & Co.
Explore Careers