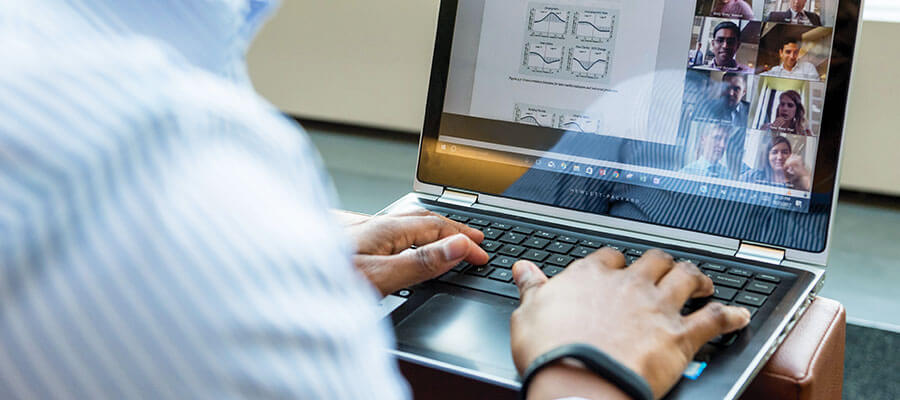 Tepper Online Hybrid MBA: Part-Time Program. Full-On Experience.
The Tepper Online Hybrid MBA allows you to earn a STEM-designated MBA in a part-time, online format that's laser-focused on the future of business — informed by data, powered by humans.
A Top-Ranked Online MBA
#1 Online MBA in the U.S.
#1 Online MBA for Business Analytics
Why Choose the Tepper Online Hybrid MBA?
In this top-ranked online program, you'll work in collaborative teams alongside whip-smart peers with diverse backgrounds and skill sets. 
Guided by the same dynamic faculty who teach our Full-Time MBA program, you'll pursue an analytics-focused curriculum as you learn to harness emerging technologies and wield data to fuel better decisions.
Identical Degree. Flexible Format.
In our Online Hybrid MBA format, you can count on the same challenging and rewarding core coursework taught by our professors who lead the Tepper Full-Time MBA program. You will graduate with an identical STEM-designated MBA — ready to lead at the speed of change.
Lasting Connections
Community is a hallmark of the Tepper School experience. 
You'll complement your Online Hybrid MBA with in-person and remote Access Weekends — immersive opportunities to forge close ties with your colleagues, take classes, and participate in professional development activities. Both in Pittsburgh and online, you'll tackle team-based projects, soak up diverse perspectives, and strengthen bonds with faculty and fellow students that will continue throughout your career.
Professional Growth
Working with your own leadership coach, you'll create a customized leadership development plan to guide you to greater empathy, self-awareness, and effectiveness — preparing you to lead tomorrow's workforce with insight.
It's where you'll realize your leadership potential. You'll graduate ready to manage people, build networks of influence, inspire others to join in your pursuit of a common goal, and execute that goal with excellence.
Are You a "Right Fit" Candidate?
The Admit.me Index (AMI) — a free, automated profile review for MBA candidates — gives you a candidate profile score, details of what affected your score, and recommends opportunities to strengthen your candidacy. 
Get your report in just 5 minutes and see how your profile compares to the "perfect" candidate and to the schools you are targeting. The score is not expressly indicative of your likelihood of being admitted into the Tepper MBA program and we encourage you to contact our admissions team to discuss your results.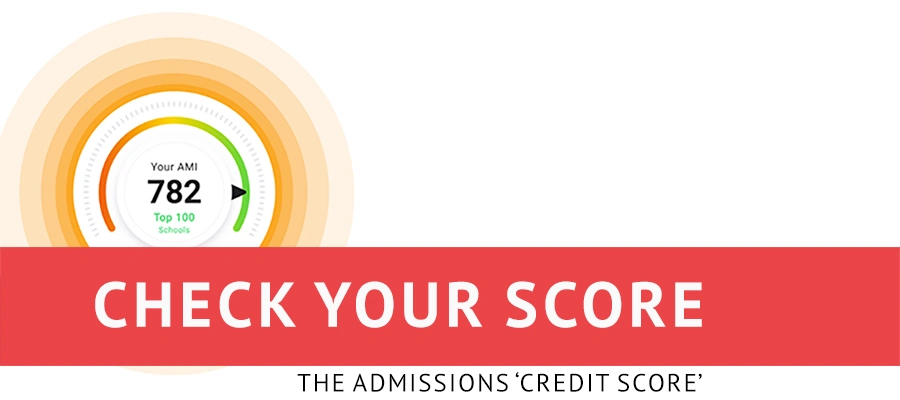 Flexible Format
Not much room in your life for the challenges of a master's degree? Our Online Hybrid flexible format is for you.
Live, interactive classes meet just two evenings a week and include offline content that you'll complete at your own pace. You'll also come to campus multiple times per year, where you'll strengthen the online connections you've made. 
Part-Time Schedule, Full-Time Benefits
Personalized leadership training. Professional career services. Access to many professional clubs. An international alumni community that's there for you. Enjoy all the Tepper MBA advantages as you pursue a flexible online MBA. No matter how you pace your studies, you get the full Tepper School experience.
Find answers to the most common questions about the online MBA in our Online Hybrid MBA FAQs.
Relationships That Will Last a Lifetime