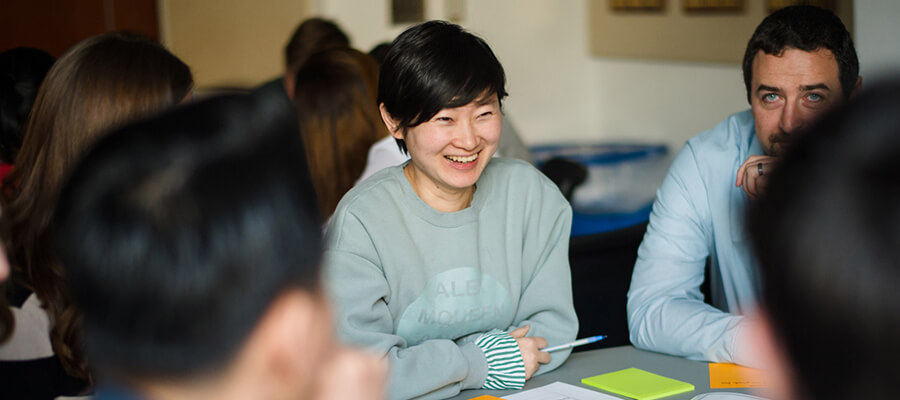 MBA Capstone Courses
Capstones are immersive, experiential courses at the end of your Tepper experience.
Options include working alongside corporations, participating in a strategic management exercise, or studying abroad.
Study Abroad
MBA students who select the study abroad capstone travel to Germany or Hong Kong and mainland China for a four-week experience, which culminates in a project presentation upon their return to the Tepper School.
Management Game
Management Game is an applied strategic and general management exercise. Teams of students operate computer-simulated companies for three years, acting as the executive committee of a multinational manufacturing company.
Strategic Management of the Enterprise
Offered in partnership with A.T. Kearney and select sponsoring companies, this capstone is an experiential learning course that sensitizes students to the real-world challenges faced by managers.