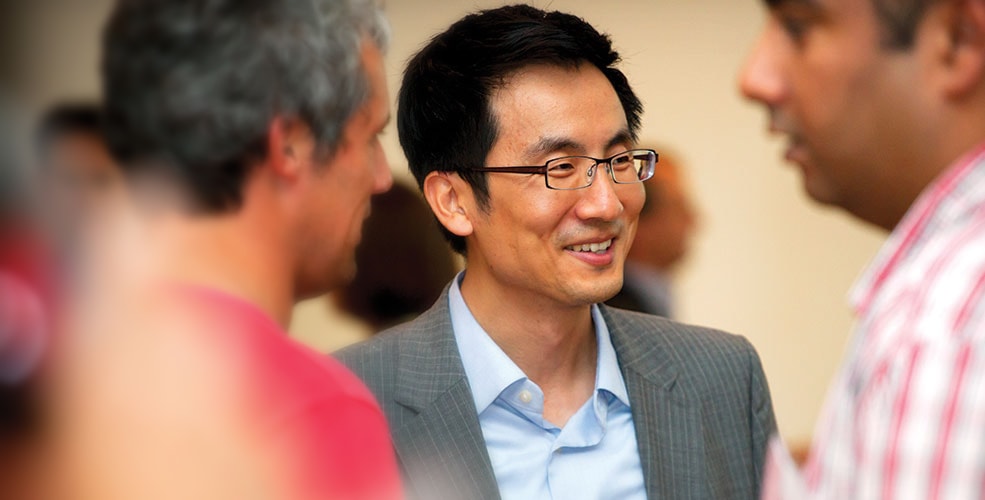 Support Our Faculty & Research
Tepper School faculty are among the world's most admired thought leaders asking the intrepid questions that matter to today's marketplace. Our faculty produce research that advances business practice in relevant ways — pioneering new knowledge that redefines the ways society, economies, industry, and organizations compete and thrive.
The Tepper School global community of alumni and partners are vital in supporting the school's commitment to an exceptional level of teaching and research activity. Dean Dammon is often heard saying that "the school's greatest asset is our intellectual capital," and resources ensure a continued legacy anchored in the ambitious pursuit of new ideas that change business and society.
Support of our academic missions, faculty and research are represented by:
Investments in endowed faculty positions to attract and retain talented intellectual leadership at the senior faculty level.
Pledges to research professorships and fellowships that enable mid-career faculty to pursue novel ideas, approaches, or collaborations grounded in the innovative spirit of the Tepper School and university mission.
Commitments to early-career professorships that support rising faculty as they integrate teaching and knowledge discovery in new ways – creating a vibrant pipeline of theory and applied business principles.
In order to continue moving forward as an academic pacesetter, the Tepper School leadership team works closely with alumni, students, faculty, staff, and corporate partners on gifts and investments that transform both the academic experience as well as the practice of 21st-century management principles.
To be a leader in this transformation, email Jaime Earl or make an annual gift to support faculty and academic programs.