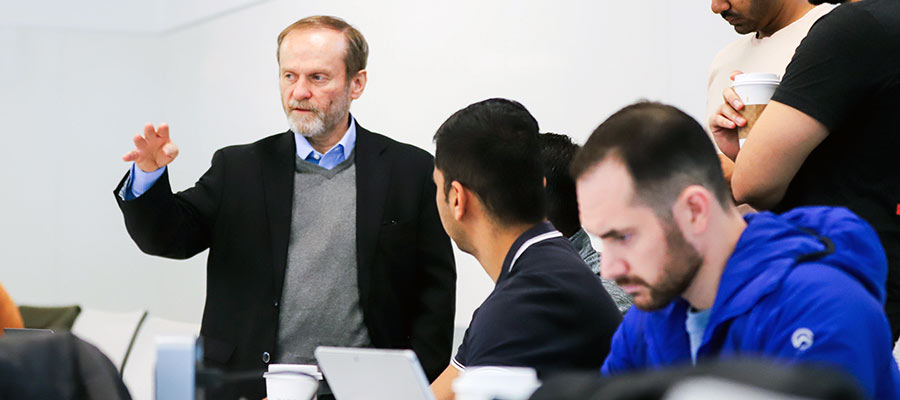 Management Game MBA Capstone 
We train prospective managers to solve open-ended problems with talented people in creative ways.
---
The Management Game is an applied strategic management and general management experience in which teams of students operate computer simulated companies for three years, acting as the executive committee of a multinational manufacturing company. Through this simulated management exercise, students are equipped to solve open-ended problems in innovative ways.
The class takes place at the end of the curriculum and illustrates how to apply the tools acquired in other classes in a complex international business environment. The main focus of the learning is the unstructured nature of the problem. 
"The most valuable part of the Management Game was getting into the mindset that I will use in my full-time role. I had to dig into the data to find the best possible course of action and also communicate effectively with my teammates to align our individual parts to our larger strategy."
Benjamin Strickhouser
Class of 2019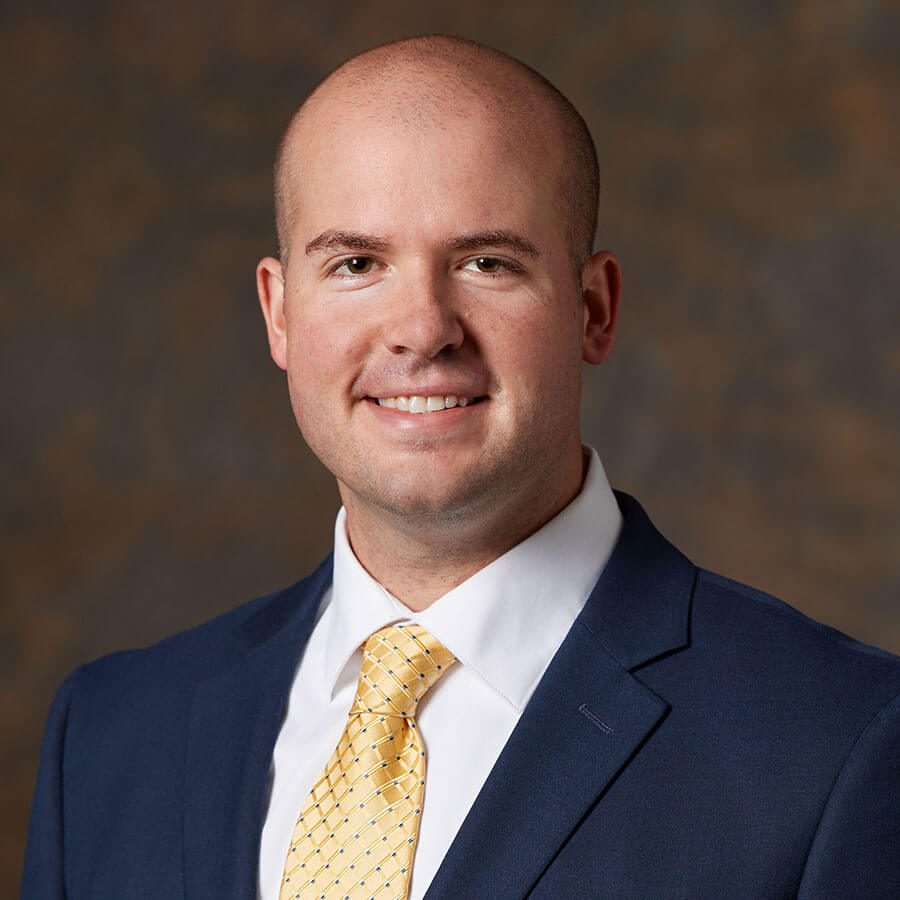 How Management Game Works
Teams of students compete against each other as they work to add value to their companies while learning about competitive dynamics, group management skills, cross-functional management, and team leadership skills.
The class is unique in that students are evaluated primarily by external professionals and by the results they deliver. What matters is not how hard they work but how effectively they work.
The project's externally-focused exercises are relevant to team members' career choices and include interactions with industry partners. Some examples include negotiating a labor agreement with union representatives or presenting marketing plans to marketing executives.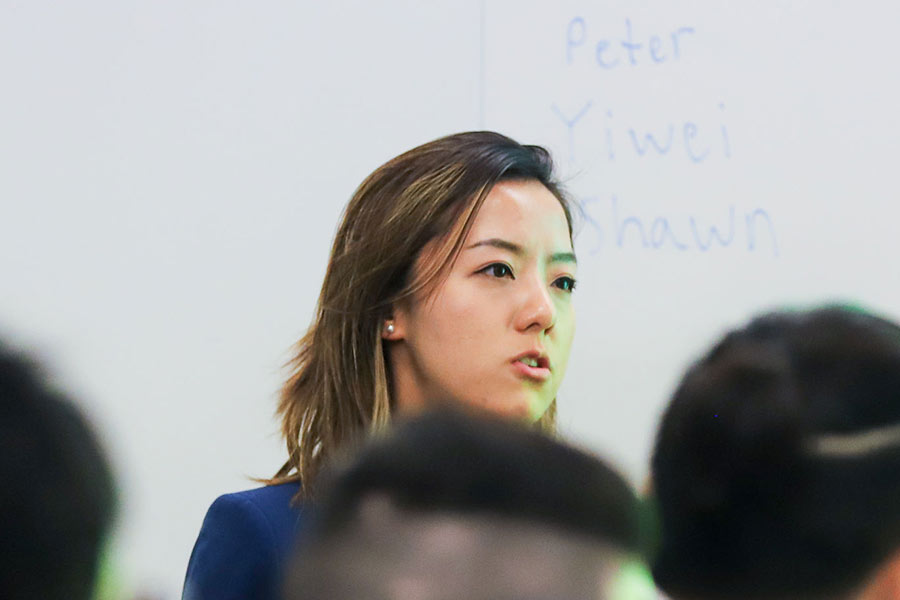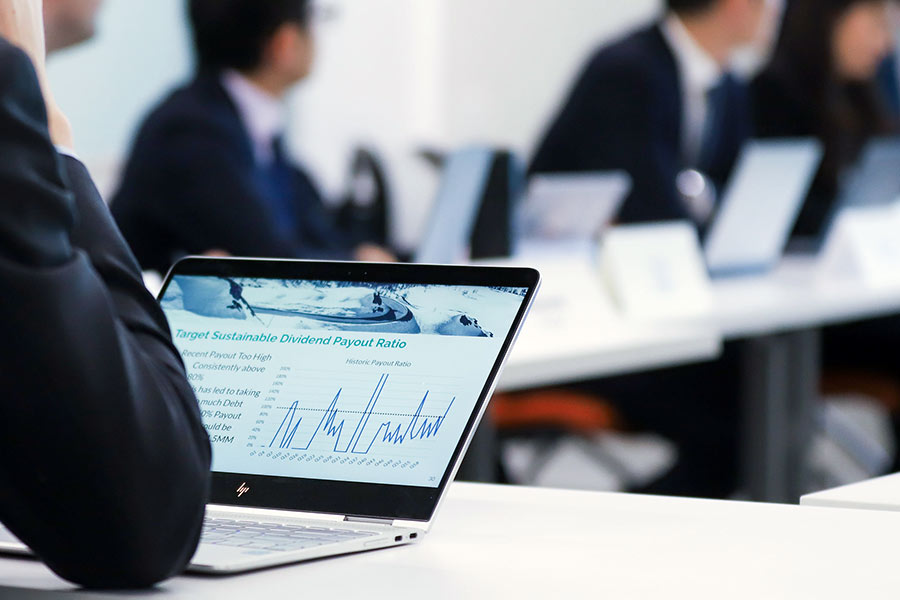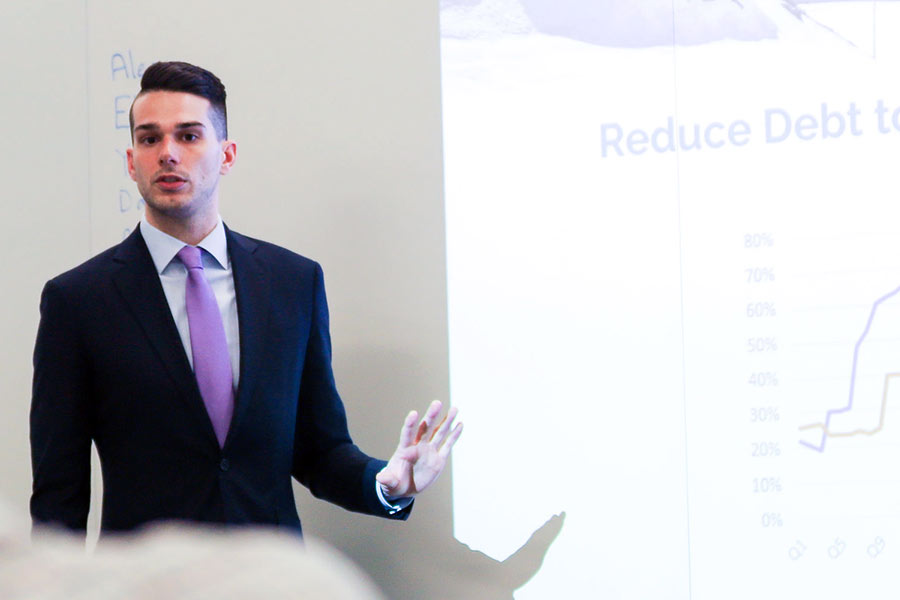 The opportunity to practice and receive feedback directly from corporate partners is both unique and valuable to the learning process. Each team reports to an external board of directors and must defend their plans and outcomes to advisors who evaluate their performance.
Alumni and friends of the Tepper School volunteer to serve on the board of directors, offering their expertise and experience. The board meetings occur three or four times throughout the capstone experience, serving as an interactive feedback session for the team.
The external feedback and evaluation structure of the course makes the exercise sharply realistic. The highly unstructured nature of the class makes it invaluable for students preparing to enter the job market as skilled leaders.