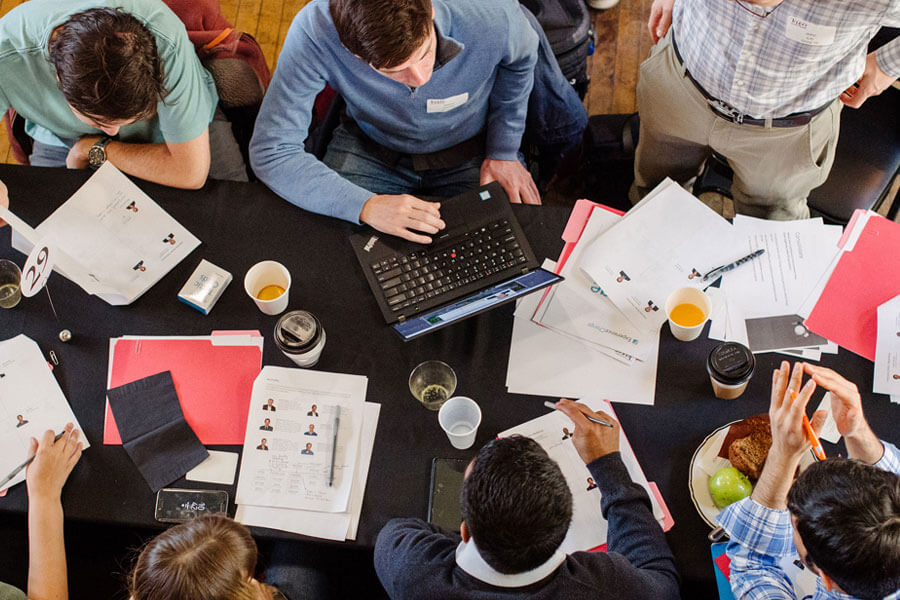 Our Academic Approach
From our core and elective coursework focused on leadership development and analytics to our mini-semester format, tracks, and capstones, our academic approach will prepare you for a future fueled by data, powered by technology, and unleashed by human intelligence.
Our unrivaled focus on leadership development and analytical decision-making will prepare you for The Intelligent Future — a future that's innovative and inclusive, adaptable and collaborative.
The powerful pairing of the science of management with the art of leadership equips you to take on complex problems in a data-driven world. Our curriculum gives you the quantitative skills you need to interpret vast quantities of data and develop solutions for the toughest problems.
You'll graduate as a leader guided by knowledge, imagination, and a collaborative spirit born of self-awareness and your own diverse experiences.
"I honestly think that the dual focus on analytics and leadership is the perfect fusion for thinking about the future."
Liz Hay, MBA 2022, (she/her)
Associate
McKinsey & Company
Your core communications classes, as well as the co-curricular activities of the Accelerate Leadership Center, are designed to hone your leadership skills throughout the program. You'll take a required Leadership Communication course over the summer semester between your first and second year.
The experiential nature of the course means that students will be required to have an internship or undertake some other project-based activity — such as an entrepreneurship project or other faculty-supervised project — where you will be able to immediately apply your learning in the course.
To broaden your course options, we split the typical semester system in half, creating four 6½-week mini-semesters per academic year. According to recruiters, this extensive preparation is one reason our students perform so well.
Key Components of the MBA Program