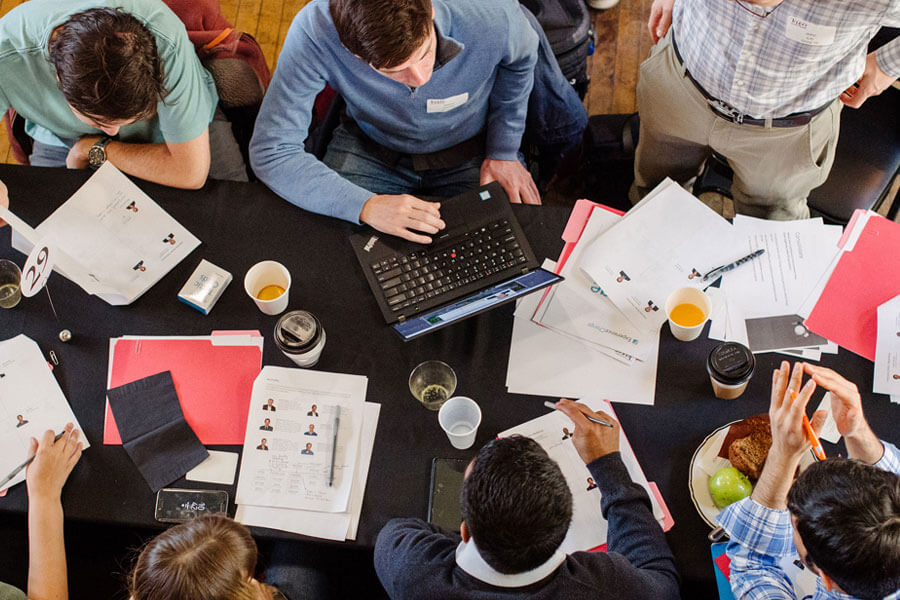 Our Academic Approach
From our core and elective coursework focused on leadership development and analytics to our mini-semester format, tracks, and capstones, our academic approach emphasizes the study and application of key business drivers as well as breadth and depth across multiple industries and functional areas.
"The Accelerate Leadership Center, through one-on-one leadership coaching sessions, taught me the practical skills of how to lead a team in a business environment, how to incentivize people, and get them aligned toward a common goal. Throughout my experience at Tepper, I had the opportunity to sharpen those skills."
Eric Imasogie (MBA 2019)
Senior Solutions Consultant
Google
Lead With Impact
The Tepper School is one of the few business schools that prepares students in leadership development and analytical decision-making. This powerful combination, when coupled with our rigorous curriculum grounded in business fundamentals, equips students to make strategic recommendations and put their newly honed leadership skills into action. Our program is structured to provide an integrated view of business and prepare students to manage, lead, and solve complex business problems.
Leadership communication skills are vitally important to your professional success. Our core communications classes, as well as the co-curricular activities of the Accelerate Leadership Center, are designed to help you develop and hone these skills throughout the MBA program.
A required Leadership Communication course takes place over the summer semester between your first and second year of the program. The experiential nature of the course means that students will be required to have an internship or undertake some other project-based activity such as an entrepreneurship project or other faculty-supervised project where you will be able to immediately apply your learning in the course.
Our Mini-Semester Model
The "mini-semester" allows students to significantly broaden their course options. We split the typical semester system in half, creating four 6.5-week mini-semesters per academic year, which equates to double the number of courses taken in a semester.
This format quickens the pace of discovery and allows our MBAs to make an immediate impact in their internships and careers. According to our recruiters, this extensive preparation is one reason our students perform so well.
Key Components of the MBA Program