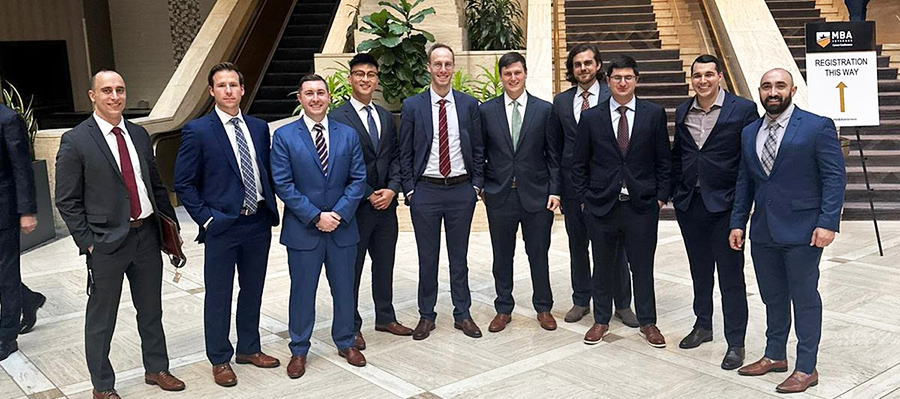 MBA Veteran Community
At the Tepper School, veterans are challenged, mentored, and educated to become the next generation of business leaders while preparing for a rewarding and successful civilian career.
Camaraderie and leadership are vital characteristics of a successful tight-knit community and are core to the Tepper MBA program and experience. Each MBA class at includes veterans from multiple nations and service branches.
An instant connection with your classmates provides you with a strong support team who will help you to navigate coursework, network to expand your career options and adapt to the lifestyle change that occurs when transitioning from a military career to a civilian one. Staff and faculty prepare you for career opportunities across every industry and with the most prestigious firms in the world. You will have the resources you need to create a new, successful career path.
Tepper Veterans Association
The mission of the Tepper Veterans Association is to support transitioning service members and veterans, both U.S. and international, who are interested in pursuing an MBA. Our members are honored to be part of the Tepper community and maintain the camaraderie and esprit de corps in business school that we bring from our military experience.
We take great pride in our service and continue to serve by giving back to the past, present, and future Tepper MBA community.
MBA Partnership Organization: Military MBA
The Tepper School of Business is a proud member of Military MBA. Military MBA is an education network for military officers and non-commissioned officers who are interested in obtaining and applying their MBA graduate degrees for career advancement.