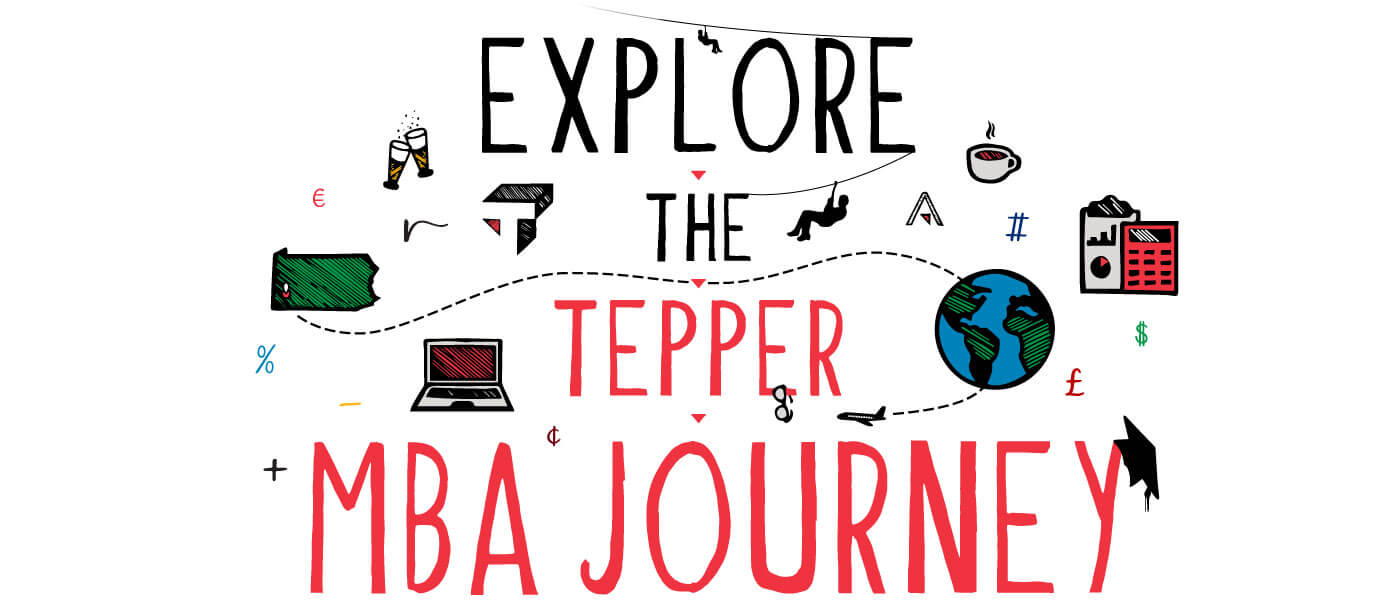 Your Journey Begins  >  First Year  >  Summer Internship  >  Second Year  >  Looking Ahead

Scroll Down to Explore
Get Acquainted
---
 
At Welcome Weekend, you meet current and incoming students, hear about our curriculum grounded in leadership and analytics, and learn more about how we prepare you for a successful career search. You'll experience a jam-packed, whirlwind weekend.
Get Prepared
---
Tepper's BaseCamp orientation gets you ready for the MBA journey ahead as you enjoy activities that build community, strengthen your leadership skills, and set the groundwork for your career search.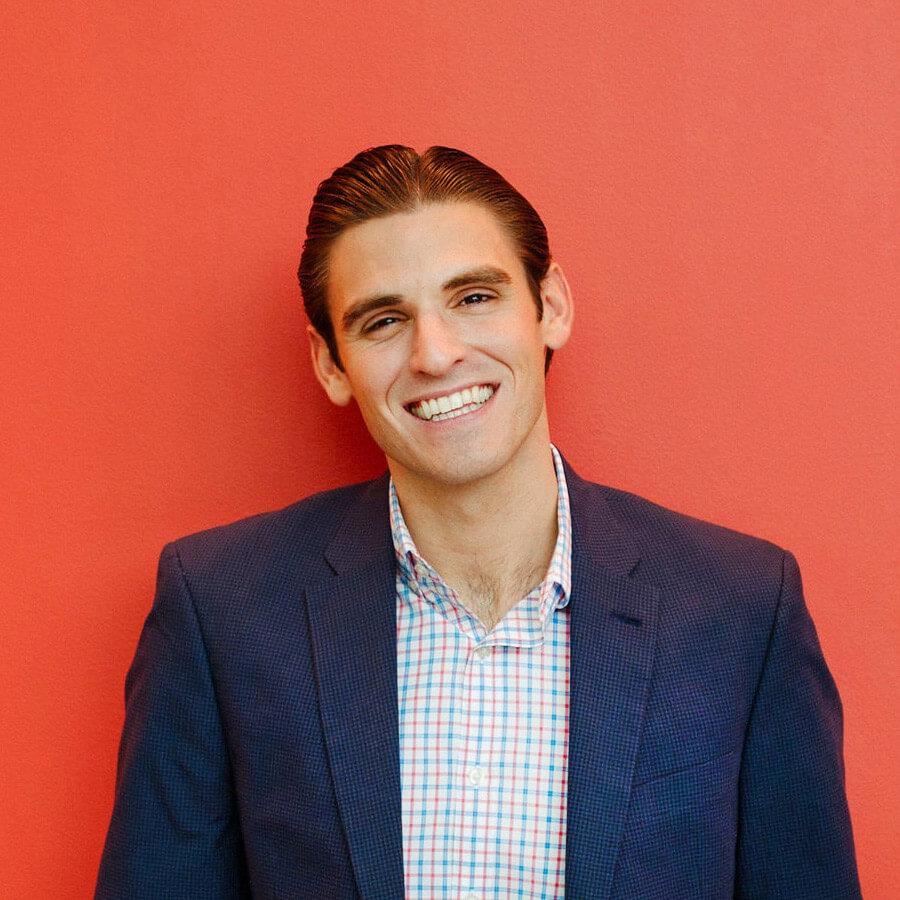 "At BaseCamp, you're really diving in. It's an opportunity to meet your classmates and professors. At the end, I knew a great cross-section of people and built a camaraderie that extended into the classroom and allowed us to work well in groups. It was incredibly valuable in that way."
Gabe Isaacson (MBA 2019)
Broaden Your Network
---

The Tepper Community: You're not just one person in an oversized class. You're an integral part of a tight-knit, inclusive community. 
Build Your Business Skills
---
We're one of the few business schools that prepares students in both leadership development and analytical decision-making. Our Accelerate Leadership Center enhances your high-performance analytical skills with essential leadership and communication behaviors.
Course Spotlight: Optimization
The Accelerate Leadership Center
Our leadership coaches work with you on the key leadership qualities and behaviors that lead to career success through a customized leadership development assessment, one-to-one coaching, and a personal leadership roadmap. 
"Through Accelerate, I have access to executive coaches to help with my executive presence, and to help me develop the skills to effectively manage my team."
Regan Gleason (MBA 2020)


Case Competitions
Put your new business knowledge and expertise to the test as you compete against other MBA teams.
$75,000
Prizes and Scholarships
Launch Your Career
---
Masters Career Center
The counselors in our Masters Career Center partner with you to explore your fit with various careers and help you understand what is required to achieve your goals. 
Professional Treks
Career Treks provide a first-hand look into the organizational structure, operations, work culture, and career paths for MBAs at companies in places like Silicon Valley, New York City, Seattle, and Boston.
"The Masters Career Center is amazing at giving you personalized coaching and helping you figure out what you really want out of your career and then how to go about getting those opportunities. They helped me change my approach which ultimately led me to an internship at Tesla that didn't even exist at the time I applied."
Anusha Atluri (MBA 2019)
$8,667
2021 Median Internship Salary per Month
100%
2021 Internship Rate

"I did not have marketing experience but Tepper really helped me succeed in my summer internship. When I was preparing for the interview with Microsoft, my MCC coach helped me build confidence speaking about my transferable skills."
Inno Zhang (MBA 2019)
Make Lasting Connections 
---

Immerse Yourself in What Inspires You
More than 40 student-led professional, educational, and social clubs allow you to enlarge your social circle, collaborate with brilliant students from across the university, and practice your leadership skills.
Tepper Traditions
Tepper Traditions like Holi Festival, the CMU Carnival, and Peak Week keep the fun rolling throughout your two years.
The Best Global Perspective Is Your Own
Student-led Global Treks are a favorite among Tepper MBAs, providing the perfect opportunity to experience new cultures, build relationships with alumni, and create lasting memories.
Ready to Lead
---
The Accelerate Leadership Center
You've put your leadership assessment and plan into practice through student club leadership, internships, and team-based initiatives. Now you're ready to lead in your post-MBA career.
"I served on the GBA as the President and it was one of the best experience I had. When you serve on club boards, it simulates the real-world experience. I relied on my Accelerate coaches to navigate what it meant to be in this leadership role and how to be effective. They were instrumental in helping me get everyone on the same page and having confidence in my decisions."
Victoria Lopez (MBA 2019)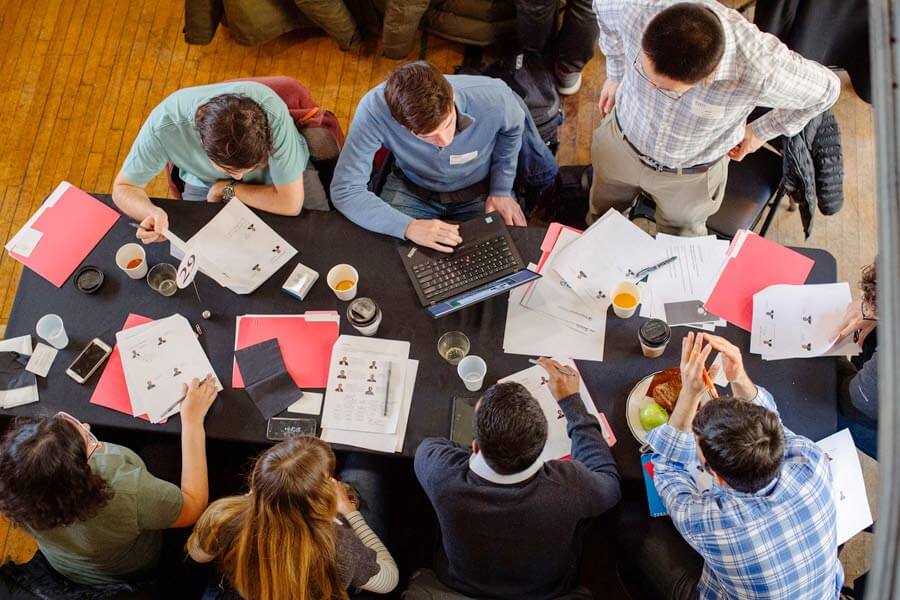 Recruiting
Working with 200-plus recruiters worldwide, we provide a world-class recruiting experience for both MBA students and recruiters.
Explore Our Employment Highlights
96%
Offers by Three Months After Graduation (Full-Time Class of 2021)
$134,847
Mean Salary per Year (Full-Time Class of 2021)
#8
Student Assessment of Career Services


2,010
On-Campus Interviews Annually 


Capstones
Capstones are immersive, experiential courses in your second year that allow you to connect and apply your MBA learning on a team-based project. Options include working alongside corporations, participating in a strategic management exercise, or studying abroad.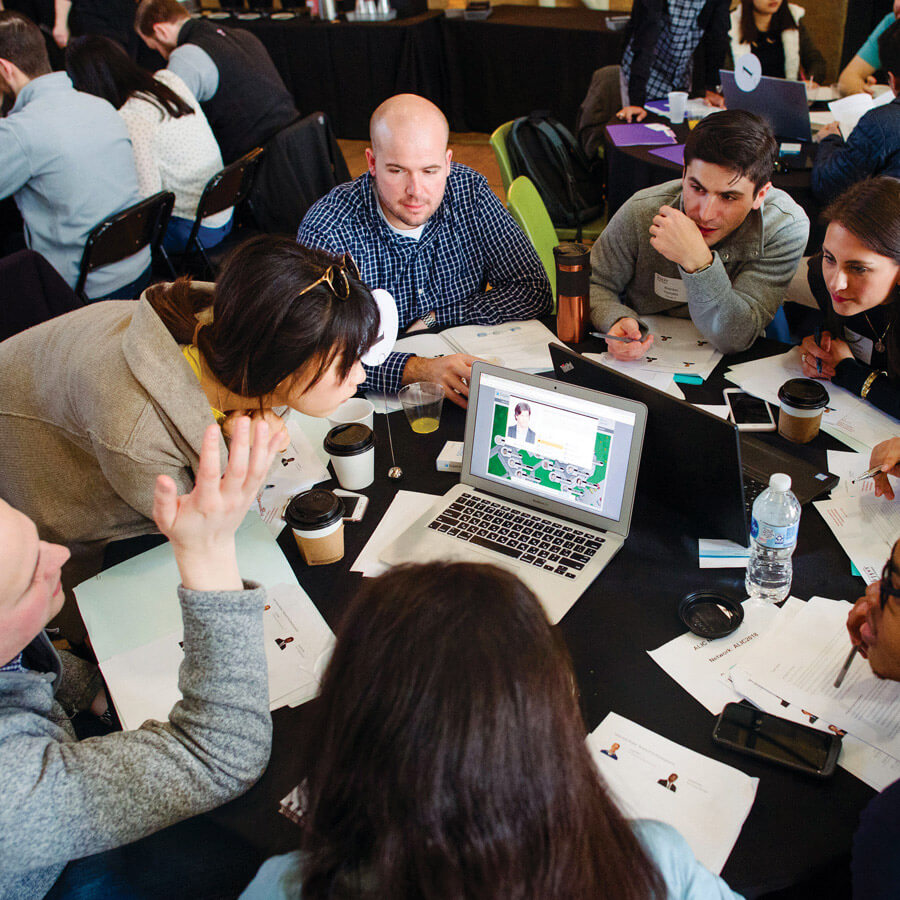 "The most valuable part of the Management Game [capstone course] was getting into the mindset that I will use in my full-time role. It brought together a lot of the things I've learned at the Tepper School. I had to dig into the data to find the best possible course of action and I also needed to communicate effectively with my teammates to align our individual parts to our larger strategy."
Benjamin Strickhouser (MBA 2019)
"It's going to be tough leaving all of my classmates but I know whenever I visit, I will be able to reconnect very easily. I'm also excited about what's next. I'm going to start working in the position and company (and city!) that I wanted. This is the culmination of a dream I had for a long time." 
Nilvea Malavé Torres (MBA 2019)
Senior Associate, PwC
New York City
Can You Picture Yourself Here?
Sign up to receive more information and find out if a Tepper MBA Journey is in your future.