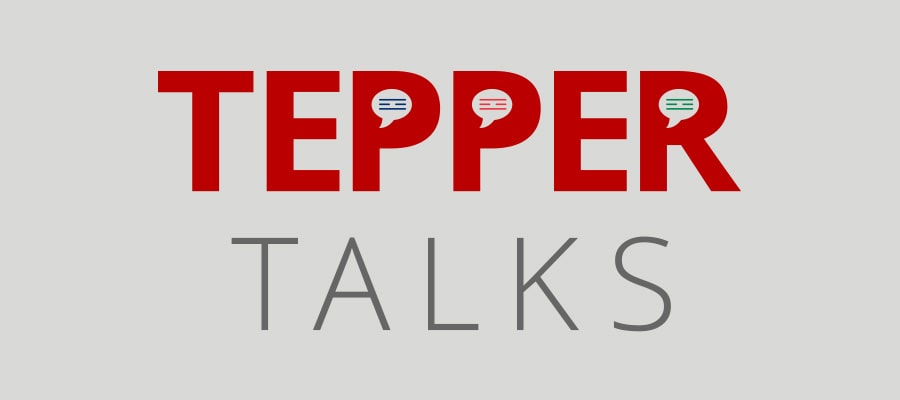 Tepper Talks
Check back in the fall for more information about Tepper Talks 2021.
---
Maybe you met us at an MBA fair; read about our focus on business, technology, and analytics leadership on our website; or your boss's boss is an alumnus and loved their time at Tepper. Regardless of how you heard about our program, this is your opportunity to really get to know us.
An MBA program is an investment in your career. Through Tepper Talks, you'll learn our approach to career readiness and career management, which is a combined effort of Tepper's professional student clubs, Masters Career Center, and Accelerate Leadership Center.
Over the course of the three evenings, you'll hear from the professional MBA club leaders, career counselors, leadership coaches, and Tepper alumni.
What Happens at a Tepper Talk?
Hear from professional student club members about the key role that clubs play in supporting a student's career readiness.
Find out how the Masters Career Center counselors guide and advise you in your career planning and job search.
Learn about the Accelerate Leadership Center's dedication to the development of your leadership potential and communication skills, to ensure your long-term professional success.
Hear alumni share about how the Tepper MBA program impacted their careers.