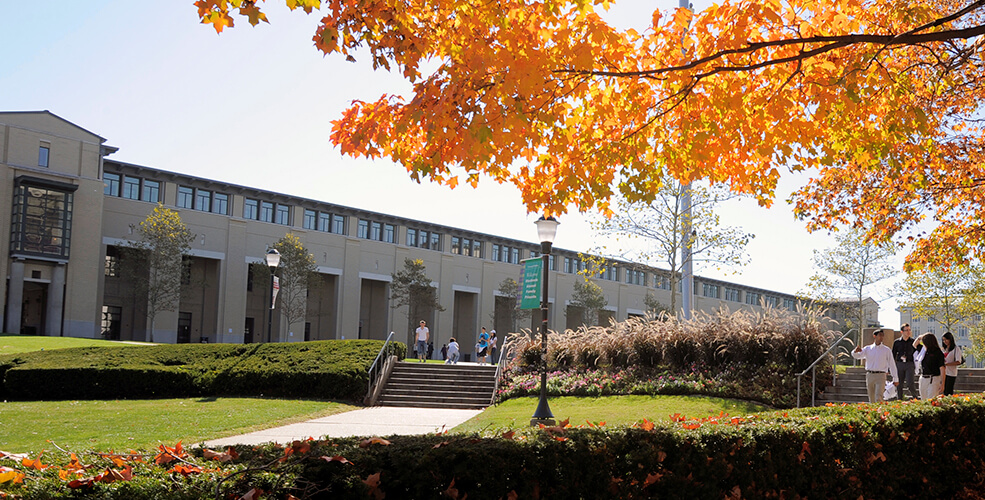 Carnegie Mellon
Carnegie Mellon is known worldwide as an academic hub that prizes excellence in thought leadership, knowledge discovery and pathbreaking research that matters to the world.
---
Carnegie Mellon University was founded in 1900 by well-known industrialist Andrew Carnegie, whose motto was, "My heart is in the work." Carnegie Mellon's pervasive culture of innovation offers students a rewarding and transformative experience.
On our beautiful campus — situated on a lush, 100-acre park that boasts some of the finest green space in the region — you might bump into a festooned bagpiper, lively robot or fast-moving Buggy. The university has an exceptional reputation for world-class offerings in engineering, computer science, robotics, art and entertainment, life sciences and music, and we ensure that there are no barriers for our students to experience and explore the entire campus.
Carnegie Mellon encourages all students to pursue innovation and collaboration, connecting and engaging with the multifaceted Carnegie Mellon community. Tepper students are surrounded by high-achieving students pursuing exciting research in a wide variety of fields. Opportunities abound for students to leverage one another's vast knowledge and valuable skills to achieve mutually beneficial goals. Carnegie Mellon is a world-renowned institution with a reputation for excellence.