News
The latest happenings at the Center for Organizational Learning, Innovation and Knowledge.
---
2020
Linda Argote and John Levine publish the Oxford  Handbook of Group and Organizational Learning with Oxford University Press.
Although individual learning has elicited substantial theoretical and empirical attention for well over 100 years, systematic work on how groups and organizations learn from their experience, retain the knowledge they acquire, and transfer this knowledge is much more recent. Moreover, because the literatures on group and organizational learning developed relatively independently, few efforts have been made to analyze their similarities and differences. The goals of this Handbook are to provide comprehensive and up-to-date reviews of both fields by leading scholars, to identify important cross-cutting themes, and to suggest productive avenues for future research. Contributions are organized under two major headings -- (1) processes of group and organizational learning and (2) contextual influences on group and organizational learning. The former includes chapters on mindfulness of learning processes, information sampling and search, information processing and interpretation, training, remembering and retaining knowledge, performance feedback and social comparisons, learning from others and transferring knowledge, and innovation and creating knowledge. The latter includes chapters on unit composition, structures and routines, intergroup contexts, and online environments.  An integrative chapter identifies connections between the chapters and also points to directions for future research.  
Keywords:  Group learning, organizational learning, learning processes, contextual influences, experience, information processing, training, memory, performance feedback, knowledge transfer, innovation, composition, routines, structures, intergroup contexts, online environments
Citation:  Argote, L., & Levine, J. M. (2020). Handbook of Group and Organizational Learning.  Oxford: Oxford University Press.
---
USI confers an Honorary Doctorate to Linda Argote
Linda Argote received an Honorary Doctorate in Economics from the Universita della Svizzera Italiana (USI). Rector Erez of USI cited Linda's "pioneering contributions to the study of organizational learning" that have "shed light on the mechanisms through which organizations generate and transfer knowledge, improve their productive efficiency and innovate, thus contributing to economic and social progress."
2019
Aarhus University awarded Linda Argote an Honorary Doctorate (Doctor Mercaturae Honoris Causa) in 2019
2018
The Interdisciplinary Network for Group Research (INGRoup) recognized Linda Argote, David M. Kirr and Barbara A. Kirr Professor of Organizational Behavior and Theory, with its 2018 Joseph E. McGrath Award for Lifetime Achievement in the Study of Groups.
2016
"Learning in Social Contexts" Conference was held May 20-21, 2016 and was co-sponsored by the Learning Research and Development Center at the University of Pittsburgh and the Tepper School of Business at Carnegie Mellon University. Conference organizers were John Levine from the University of Pittsburgh and Linda Argote from Carnegie Mellon University.
The article, "Knowledge Transfer in Organizations: A Basis for Competitive Advantage in Firms," written by Linda Argote of CMU's Tepper School of Business and Paul Ingram of Columbia University, was identified as one of the most influential papers published in the first 50 years of the journal Organizational Behavior and Human Decision Processes (OBHDP, 2000,82,150-169). The article laid the foundations for understanding knowledge transfer and its importance in firm success. Linda Argote and Erin Fahrenkopf, a Tepper School Ph.D. student, took stock of what has been learned since the article in a new paper in OBHDP, "Knowledge Transfer in Organizations: The Roles of Members, Tasks, Tools, and Networks", where they also provide future research directions.

You can find the original paper at http://www.sciencedirect.com/science/article/pii/S0749597800928930.

The recent paper is at http://www.sciencedirect.com/science/article/pii/S0749597816304903.
2014
March - May 2014: Jutta Wollersheim from the Technical University of Munich Visits the Center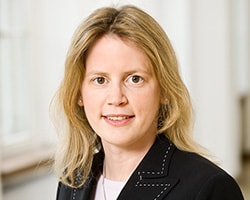 Jutta Wollersheim is a visiting research scholar at the Center for Organizational Learning, Innovation and Performance.
Jutta Wollersheim is currently a post-doctoral fellow ("Habilitandin") at TUM School of Management, Chair for Strategy and Organization (Prof. Dr. Isabell M. Welpe), of Technische Universität München (Munich, Germany). She leads a junior research group there, which is working on the project, "The many faces of academic success: Performance and incentives in academia."
Additionally, Jutta is a member of the Young Scholars Program of the Bavarian Academy of Sciences and Humanities. She received her Ph.D. in Management from Frankfurt School of Finance and Management (Frankfurt/Main, Germany), where she also completed her M.Sc. Jutta's research interests include performance management in knowledge-intensive organizations as well as organizational learning and organizational routine building.
2013
Linda Argote was chosen as the Distinguished Scholar of the Knowledge and Innovation Group of the Strategic Management Society
She was introduced by Gabriel Szulanski (INSEAD) and interviewed by Sunkee Lee (INSEAD) and Florian Rittiner (ETHZ) about her research at the 2013 meetings of the society in Atlanta.
Linda Argote publishes a second edition of her book, Organizational Learning: Creating, Retaining and Transferring Knowledge, with Springer in 2013.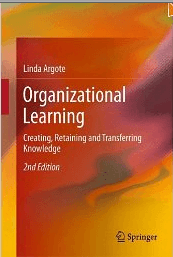 From Nicholas P. Philipson, editorial director at Springer:
"Why do some organizations learn at faster rates than others? Why do organizations "forget"? Could productivity gains acquired in one part of an organization be transferred to another? These are among the questions addressed in Organizational Learning: Creating, Retaining and Transferring Knowledge. Since its original publication in 1999, this book has set the standard for research and analysis in the field. This fully updated and expanded edition showcases the most current research and insights, featuring a new chapter that provides a theoretical framework for analyzing organizational learning and presents evidence about how the organizational context affects learning processes and outcomes. Drawing from a wide array of studies across the spectrum of management, economics, sociology, and psychology, Organizational Learning explores the dynamics of learning curves in organizations, with particular emphasis on how individuals and groups generate, share, reinforce, and sometimes forget knowledge. With an increased emphasis on service organizations, including healthcare, Linda Argote demonstrates that organizations vary dramatically in the rates at which they learn — with profound implications for productivity, performance, and managerial and strategic decision making."
2012
Marco Tonellato Sponsored by Swiss National Science Foundation to conduct research at the Center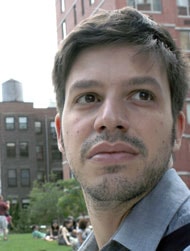 Marco Tonellato is currently a Ph.D. candidate at the Institute of Management in the Faculty of Economics of the University of Lugano (Switzerland) where he works under the supervision of professor Alessandro Lomi. His research interests include the analysis of social networks within and between organizations, open innovation and the dynamics of decision making and learning in open production projects. In his dissertation project he investigates the social mechanisms contributing to the emergence of structure, hierarchy and roles in open source software communities. His work has been published in Organizational Research Methods, Research in the Sociology of Organizations and in edited collections. He holds a bachelor's degree in economics from the University of Padova (Italy) and a master's degree in management from the University of Lugano.
Argote chosen as OMT Distinguished Scholar
Center Director, Linda Argote was chosen as the Distinguished Scholar of the Organization and Management Theory (OMT) Division of the Academy of Management. She gave a talk, "Learning about Organizational Learning," at the 2012 Academy of Management meetings.
2011
Ella Miron-Spektor accepts position at the Technion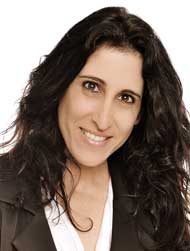 Ella Miron-Spektor, a postdoctoral researcher at the Center, accepted a position in the Faculty of Industrial Engineering and Management at the Technion. Ella conducts research on learning and innovation in individuals, teams and organizations.
Linda Argote visits Cambridge Judge Business School
Linda Argote was chosen as the Montezemolo Visiting Professor of Marketing, Strategy and Innovation at the Judge Business School and a Visiting Fellow of Sidney Sussex College of the University of Cambridge.
2010
Collaboration with Mindlab project at Aarhus University, Denmark
Linda Argote (Tepper School of Business) and Rich Burton (Fuqua School of Business, Duke University) are collaborating with Børge Obel, Dorthe Häkonsson, Dan Mønster and Jacob Eskildsen of Aarhus University on the Mindlab project. Their research examines the role of emotion in organizational learning and performance using behavioral and physiological measures.
Professional Development Workshop on New Perspectives on Organization Science
At the 2010 Academy of Management conference (Saturday, August 7, 2010), the Organization and Management Theory division sponsored a Professional Development Workshop on New Perspectives on Organization Science. The workshop was organized around the perspectives essays written by the Senior Editors of
Organization Science
on important topics for the field.
2009
Conference on New Directions in Organization Science
The Senior Editors of Organization Science presented their ideas for the future of the field at the Tepper School of Business in May 2009.
2008
Argote Represents NSF in Congressional Role
Center Director Linda Argote was chosen to represent the Division of Social, Behavior and Economic Sciences of the National Science Foundation in the budget roll-out to Congress in 2008.
2007
Conference on Identity, Innovation and Organizational Learning, June 8-9, 2007
Linda Argote (Tepper School of Business) and Aimee A. Kane (Stern School of Business, New York University). The ability to innovate or create new knowledge, to retain that knowledge and to transfer it effectively are key to the success of organizations and societies. The conference examines factors fostering innovation and organizational learning with particular attention to the role of identity. A shared identity, or sense of belonging to the same social group, can have a powerful effect on innovation and knowledge sharing. The conference brought together scholars from a variety of disciplines including organizational behavior, psychology, sociology and strategic management. The conference, which was co-funded by the Carnegie Bosch Institute for Applied Studies in International Management and the Center for Organizational Learning, Innovation and Knowledge at Carnegie Mellon University, provided a forum for scholars to share research findings, identify common themes and chart future directions.
2006
Fulbright Scholar joins Center
Ella Miron-Spektor is a post-doctoral Fellow in the Center for Organizational Learning, Innovation and Performance at the Tepper School of Business, Carnegie Mellon University. Ella received a Fulbright award to support her post-doctoral studies and research. She received her Ph.D. in Behavioral and Management Sciences, from the Technion-Israeli Institute of Technology, where she also completed her master of science in Industrial Psychology (2003). Both her master of science and Ph.D. were conducted under the supervision of Professor Miriam Erez and Dr. Eitan Naveh. Ella's research focuses on the paradox of innovation, and suggests that innovation requires balancing exploration and exploitation as it encompasses both the creation of novel and appropriate ideas as well as their implementation. In a programmatic multilevel study, she tests for the competing vs. complementary relationships of the personal attributes and cultural values that lead to idea generation and implementation, and for their effects on innovation at the individual, team and organizational unit levels.
Behavioral Theory of the Firm Conference
A conference took stock of the impact of Cyert and March's influential book, A Behavioral Theory of the Firm, and identified promising areas for future research. The conference was organized by Mie Augier (Stanford University), Henrich R. Greve (Norwegian School of Management, BI), Dan Levinthal (Wharton), Michael Prietula (Emory University) and Linda Argote (Tepper).