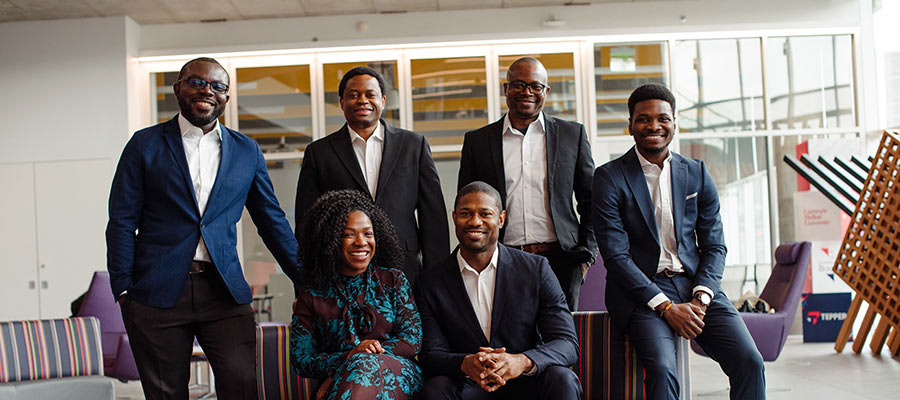 U.S. Underrepresented Minorities
We are committed to working with and providing outstanding support to underrepresented MBA candidates.
---
The future of successful business is diverse. As the U.S. marketplace continues to grow and become more diverse, there is a rising need and opportunity for ethnically diverse leaders to contribute to the strategic growth of organizations. At the Tepper School, you will be taught leadership skills, introduced to a strong career network, and given door-opening opportunities that will empower you to define the next generation of minority business leaders.
Student Club and Leadership Opportunities
Black Business Association
The Black Business Association is dedicated to the academic, professional, and personal development of its members. The organization supports the recruitment of diverse students to the Tepper School and welcomes all Carnegie Mellon University students who support its objectives.
Latin American Business Club
The Latin American Business Club promotes the Latin American culture to the Tepper School community by providing access for both U.S. and international students interested in learning about professional and academic opportunities in Latin American countries, growing members' networks with alumni and Latin American leaders, seeking opportunities to develop community service and volunteer programs for members in Latin America, and presenting its members with regional Latin American events in Pittsburgh.
MBA Partnerships and Organizations
The Consortium for Graduate Study in Management
The Tepper School of Business is a member of the Consortium for Graduate Study in Management, an alliance of graduate business schools and corporate partners dedicated to promoting the inclusion of African Americans, Hispanic Americans and Native Americans in business.
Consortium Fellows and Members
Through the admission process, a number of students who have demonstrated community activism, professional involvement and life experiences that align with the mission of the Consortium are selected to receive a Consortium Fellowship, which includes a Tepper School-funded full or partial scholarship. In addition, fellows receive the opportunity to work with the Tepper School's Career Opportunities Center early in preparation for attending the Consortium's orientation program.
Consortium Liaisons
Consortium fellows have the opportunity to work with student liaisons (current Consortium students at the Tepper School) to help them adjust and make the most of their membership. Student liaisons are here to help prospective students learn more about opportunities within the Consortium.
MLT: Management Leadership for Tomorrow
MLT equips and emboldens high-achieving women and men from underrepresented communities — African American, Latino/a, and Native American — to realize their full potential, to make a mark and make a difference. The Tepper School partners with MLT.