Health Care Education at the Tepper School
Tied closely to our faculty's research, our curriculum puts Tepper students at the leading edge of today's — and tomorrow's — health care.
At the Tepper School we train our students to be health care innovators — whether this is piloting an entrepreneurial health-tech venture, optimizing medical logistics and delivery, reimagining health care services, using machine learning to personalize care, or managing expertise across surgical teams.
Tepper Health Care Education News
Ph.D. Health Care Research Showcase
Browse our video showcase for a sampling of the novel research work happening at the Tepper School and its impact on society. Thanks to generous alumni and corporate donors, five Ph.D. candidate research projects have been funded in part by the Initiative.
MBA Dual Degree With Heinz School of Public Policy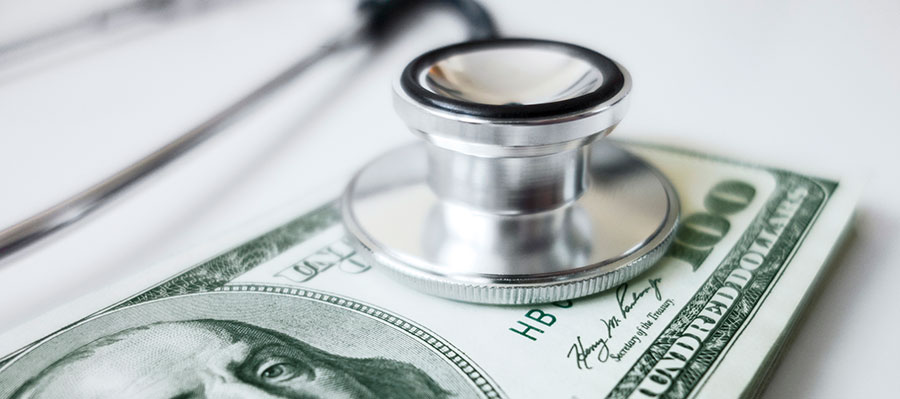 This dual degree is designed to educate MBA students about the economic, political, and financial environment in which health care is delivered and provide an understanding of how to manage and lead organizations across health care delivery channels in the future. The MBA/MSHCPM is a 2.5-year program offered by the Tepper School and the Heinz College of Information Systems and Public Policy.
MBA Health Care Analytics Concentration
This concentration prepares students to apply their analytical skills to a wider range of problems in the health care domain. It draws from the health care analytics courses offered at the Tepper School as well as several courses related to healthcare policies and AI applications to health care from the Heinz School and the School of Computer Science.
Find out more about the MBA Health Care Analytics Concentration
MBA Courses Related to Health Care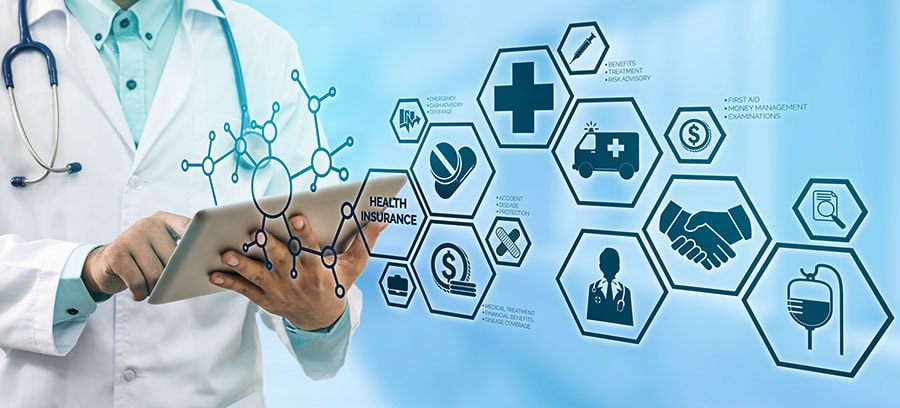 Course: The Business of Health Care Innovation (MBA)
Designed for the aspiring entrepreneur and/or intrapreneur in the health care and health care technology field, this course applies open innovation and lean startup techniques and methodology with specific emphasis and concentration on pharmaceuticals, biotechnology, medical devices, and health care IT. Course number: 45-906. Instructor: William Kaigler.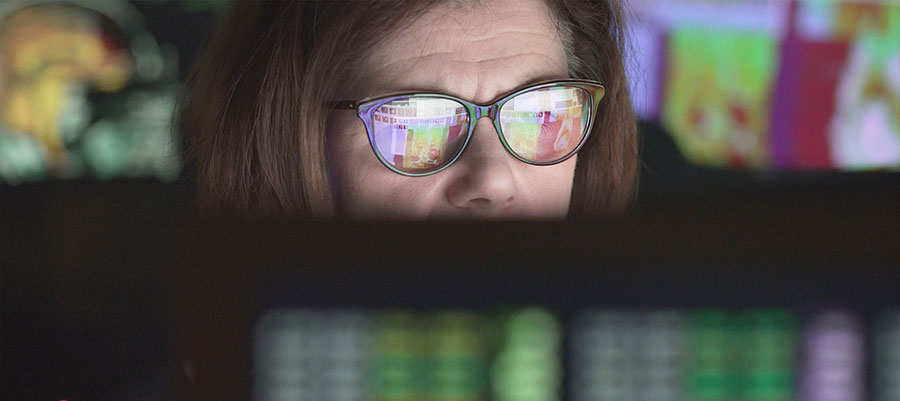 Course: Operations Research Implementations (MBA)
Projects related to health care regularly appear in this course. Students learn how to develop and implement mathematical optimization models for real-world business problems. An integral part of the course is a project that students complete in teams. Course number: 45-950. Instructor: Willem-Jan van Hoeve.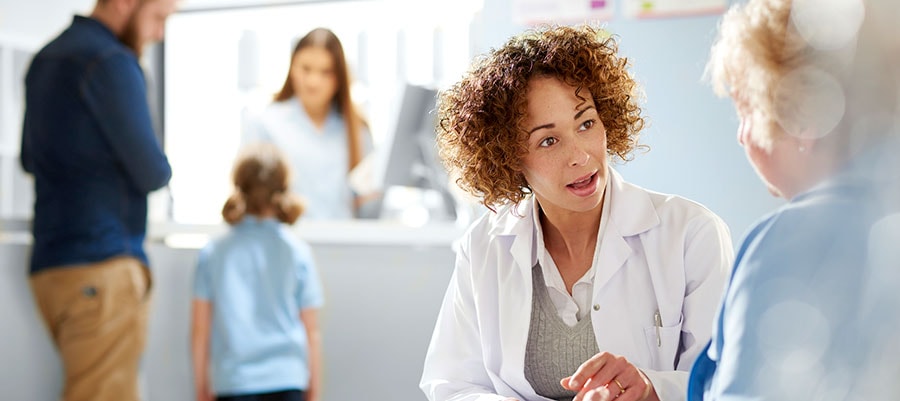 Course: Service Management: Go-to-Market Strategy and Operations (MBA)
This course addresses the strategic and operational aspects of managing service systems, with emphasis on specific issues from certain sectors (such as health care, call centers, and transportation). Health care cases include Massachusetts General Hospital and OrganJet. Course number: 45-965. Instructor: Sridhar R. Tayur.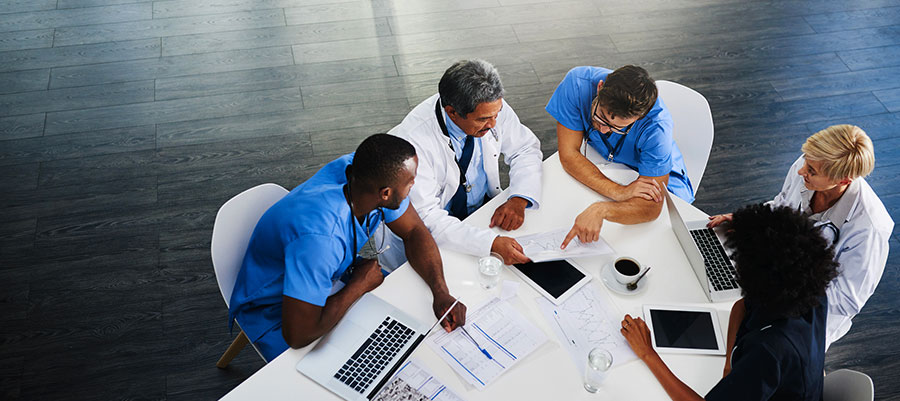 Course: Managing People and Teams (MBA)
Teams are increasingly used to innovate and implement in a variety of organizational settings. This course is designed to improve your effectiveness as a manager by introducing you to concepts for managing people and teams in organizations. Students will be exposed to cutting-edge research as well as given an opportunity to practice some of the principles introduced through course exercises, case discussions, and assignments. Course number: 45-740. Instructor: Anita Williams Woolley.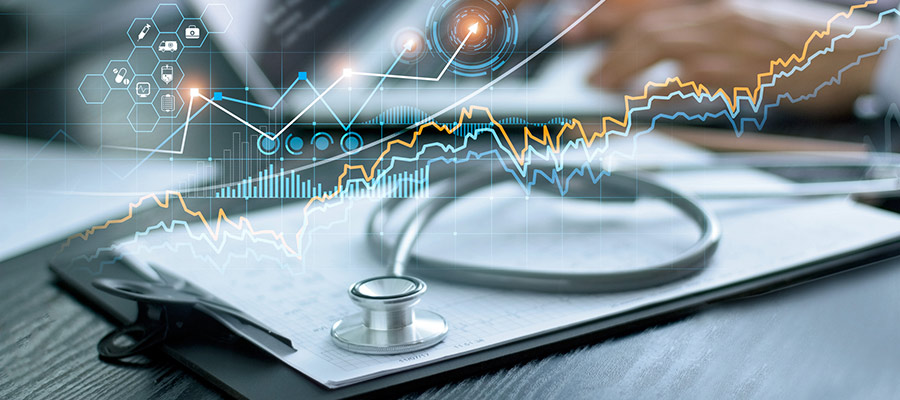 Course: Health Care Operations (MBA)
This course will identify the main components of the health care value chain and explore how they operate in an increasingly complex and dynamic environment. We focus on the analytical techniques and tools in the healthcare environment and emphasize the strategic implementation of operations improvement programs. This integrated approach aims at helping students find ways to improve the management and delivery of health care to increase the effectiveness and efficiency of tomorrow's health care system. Course number: 45-967. Instructor: Mustafa Akan.
Health Care-Related Capstone Courses and Competitions
Technology Strategy and Product Management Track (MBA Capstone Course)
The capstone course in this track is sponsored by the University of Pittsburgh Medical Center.
Track coordinator: Tim Derdenger, Associate Professor of Marketing and Strategy.
LEARN MORE ABOUT THIS MBA Track and CAPSTONE CoursE
Technology Innovation Challenge (MBA Case Competition)
This competition is sponsored by the University of Pittsburgh Medical Center.
Faculty Advisor: Tim Derdenger, Associate Professor of Marketing and Strategy.
LEARN MORE ABOUT THIS CASE COMPETITION
Business Analytics Track (MBA Capstone Project)
The Business Analytics Track Capstone project applies data analytics to business problems, including health care analytics.
Track Coordinator: Willem Van Hoeve, Carnegie Bosch Associate Professor of Operations Research.
Faculty Advisor: Alan Montgomery, Professor of Marketing.
 
LEARN MORE ABOUT THIS MBA TRACK AND CAPSTONE COURSE
Masters in Product Management (MSPM) Capstone Course
One MSPM capstone course was sponsored UPMC Enterprises. UPMC Enterprises had developed a successful internal solution and wanted to know if and how it could be leveraged into a commercial offering.

MSPM Executive Director: 

Brad Eiben
LEARN MORE ABOUT THIS MSPM CAPSTONE COURSE
Ph.D. Courses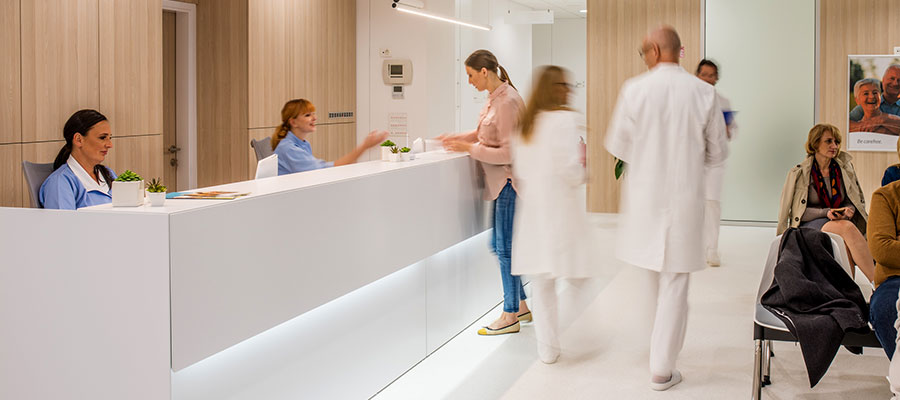 Course: Health Care Operations (Ph.D.)
The course covers models and methods of analysis for macro-, meso-, and micro-level topics, spanning market design, access to (and quality of) care, competing interests, personalized medicine, global health, organ transplantation, health care supply chains, ambulatory care, inpatient care, residential care, and concierge medicine. Course number: 47-762. Instructor: Sridhar R. Tayur.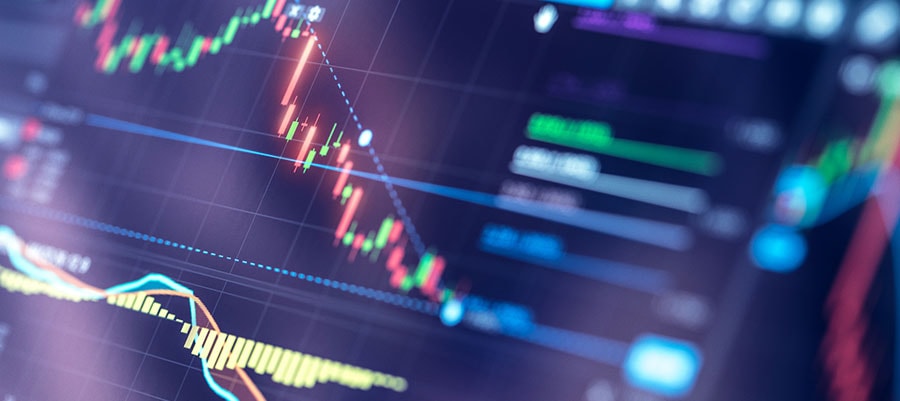 Course: Applications of High-Dimensional Statistics (Ph.D.)
Modern data in settings such as e-commerce, health care, and operations management are almost always complex and in high dimension. Recent computational and algorithmic advances have led to exciting opportunities to leverage this data for analysis and decision-making — indeed, these opportunities have already come to fruition in the form of recommender systems, personalized medicine, and pricing.
A critical component of this progress has been a set of probabilistic and statistical tools aimed specifically at high-dimensional settings, including concentration inequalities, minimax theory, and random matrix theory; these tools are precisely the subject of this course. Course number: 47-841. Instructor: Andrew Li.