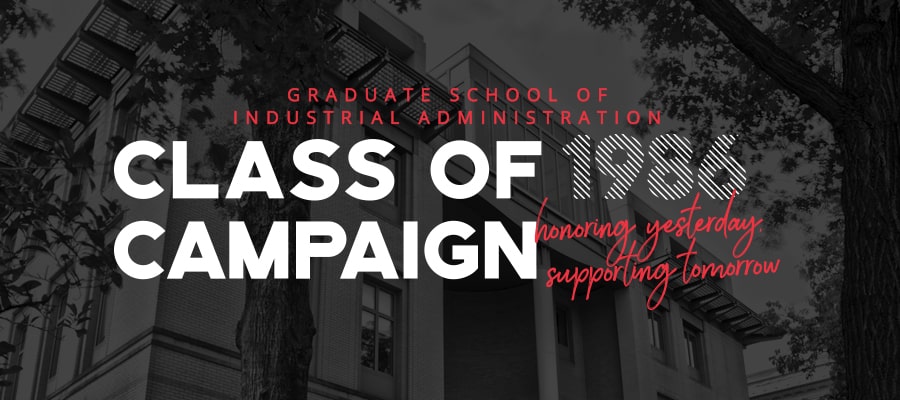 Celebrate 35 Years By Giving Back!
It's hard to believe that it has been 35 years since we walked the halls of GSIA. In honor of this special milestone and in memory of our GSIA experience and education, let's join together in support of the Tepper School.
This year we are challenging our class to contribute $80,000 in current-use funds to the Tepper School. We need your help to meet our goal!
---
Triple Your Impact!
From Feb. 1 through April 30, any 1986 Class Gift to the Tepper School will be matched 1:1 by Jim Foster AND Mike Clancy, with $10,000 in matching funds available. Matching dollars will go to the Tepper School Annual Fund; classmate gifts can be directed to any Tepper School fund. 
Fundraising Progress
Goal: $80,000

$25,277 Raised

19 Class Gift Donors
We're 32% of the way there!
Become a Sustaining Donor
Your recurring monthly, bi-monthly, quarterly, or annual gift will help ensure consistent support for Tepper students, faculty, and operations.
Make a One-Time Class Gift!
*A gift of $2,500 or more qualifies you for membership in the W.L. Mellon Society, the Tepper School's society for our most generous donors. Membership benefits include listing within the Tepper School on our donor board, invitations to exclusive events and communications, and membership in the CMU Andrew Carnegie Society.
GSIA Class of 1986 Campaign
By contributing to our class gift campaign, your generosity will provide essential support to the Tepper School Annual Fund. The Annual Fund supports areas of greatest need at the school, including: 
Student financial aid, which has been increased to ensure students do not have barriers to their education during this unprecedented academic year.
Student engagement experiences, such as club activities, Basecamp, Diversity and Welcome Weekends, and the Accelerate Leadership Center, allowing students to build peer, corporate, and alumni networks to support their future careers.
Alumni engagement opportunities, like lifelong learning webinars.
Student safety and education, such as the school's recent transition to a hybrid learning model.
Help our GSIA Class of 1986 leave a positive legacy for current and future students by making a class gift contribution today.
GSIA 1986 Class Gift Committee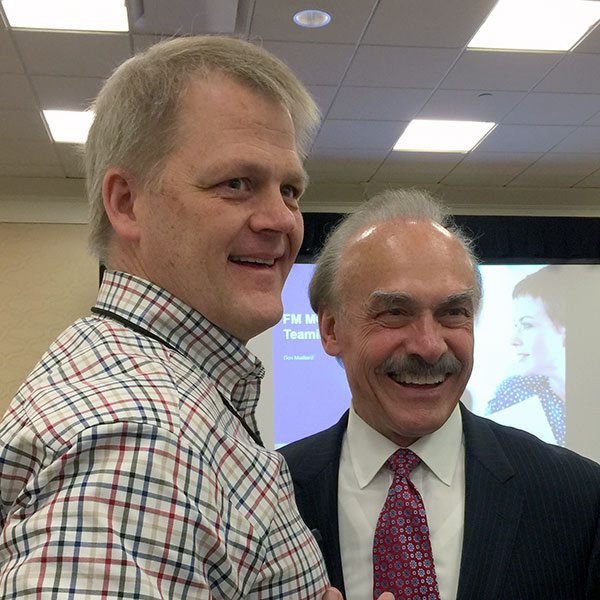 Joe Krolczyk 
Class Gift Chair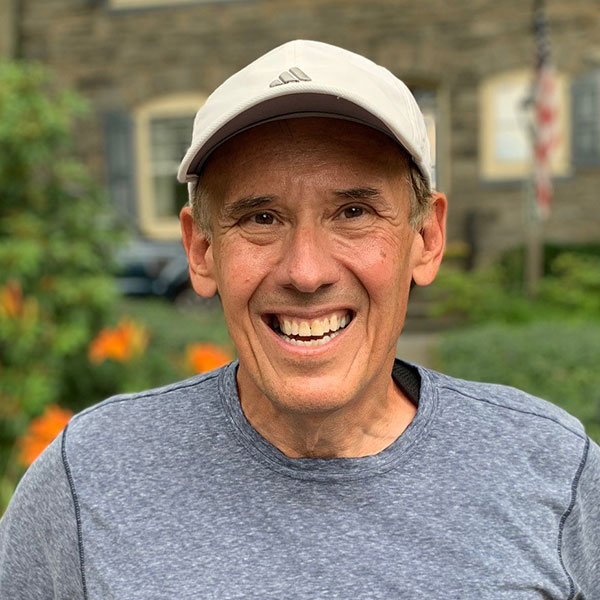 Pete Stankoff
Class of 1986 Donors: Thank You for Your Class Gift!
Regina Aldisert
Jennifer Archibald

Andrew Bennett

Wayne Chau

Richard D'Auteuil

James Foster

Constance Heppenstall

William Hinchey
Kerry Kerlin
Michon Kerlin

Elizabeth Krolczyk

Joe Krolczyk

Lauren McCullough

Mary Michel-Conboy

Daniel Mulvaney
Gordon Sheppard

Pete Stankoff
Les Stewart
Paul Wellener