November 10, 2022
Happy Veterans Day
Bold leaders. Skilled mentors. Veterans are an important part of the Tepper School community, bringing leadership skills and camaraderie to our classrooms and campus.
To acknowledge and celebrate Veterans Day, we are sharing stories from members of the Tepper Veterans Association as well as ways for all members of our community to celebrate this important holiday.
This Nov. 11, the Tepper School wishes all active duty and veteran military personnel, including students, faculty, and staff, a Happy Veterans Day. We thank you for your service. 
Travis Puccio, MBA Class of 2024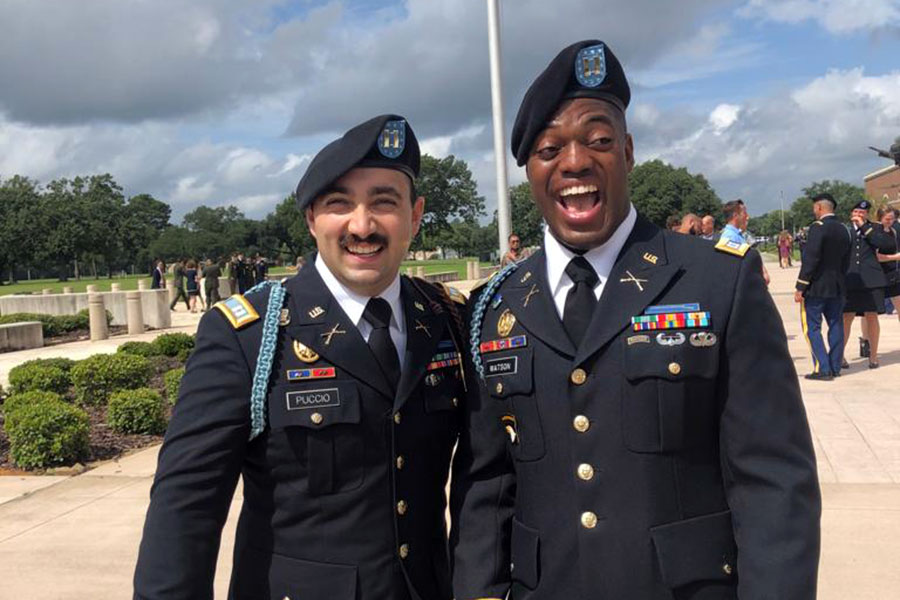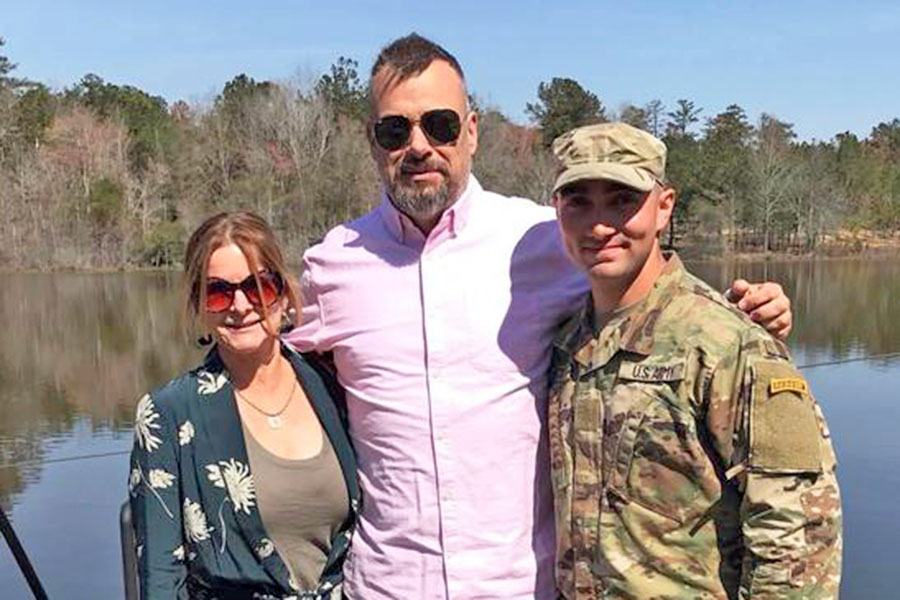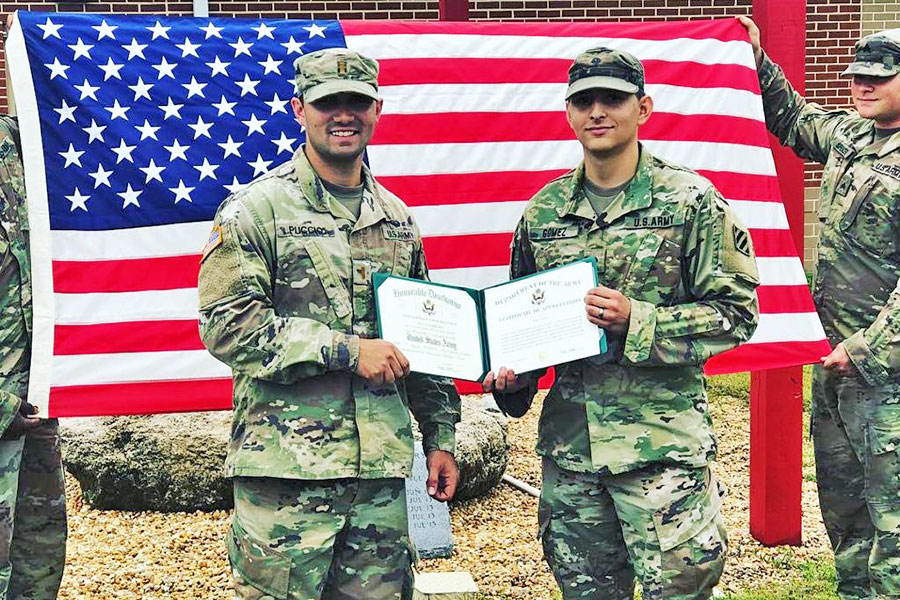 Travis Puccio
MBA Class of 2024
Hometown: Las Vegas, Nevada 
U.S. Army Infantry Branch; Captain
How do you intend to use your Tepper degree?
I plan on pursuing a career in consulting as a generalist to gain valuable experiences in diverse industries. I enjoy working in team settings and solving complex problems navigating ambiguous environments.
What is your most memorable moment from being a Tepper student, so far?
My most memorable moment was the ropes course and team building exercises during BaseCamp. It was great seeing how we could leverage our unique backgrounds to solve problems collectively outside of a traditional classroom setting.
What advice would you offer prospective students, especially those who are veterans?
I encourage reaching out for mentorship throughout the application process. Some of the resources I utilized were: Sitreps2Steercos, The Military Veteran, and Service to School.
Transitioning out of the military can be one of the most difficult times in your life, so do not be afraid to ask for help. Also, never self-select yourself out of the admission process, leverage your unique leadership experiences and tell the story about how you would be a great addition to Tepper!
What is it like being a veteran at Tepper? 
The Tepper Veteran's Association assigns you a personal mentor upon arrival who coaches and mentors you throughout the program. They also create a sense of community for veterans in Tepper and at Carngie Mellon. The MBA admission team is also there to ensure that you are given the resources to succeed at Tepper.
Joshua Murphy, MBA Class of 2022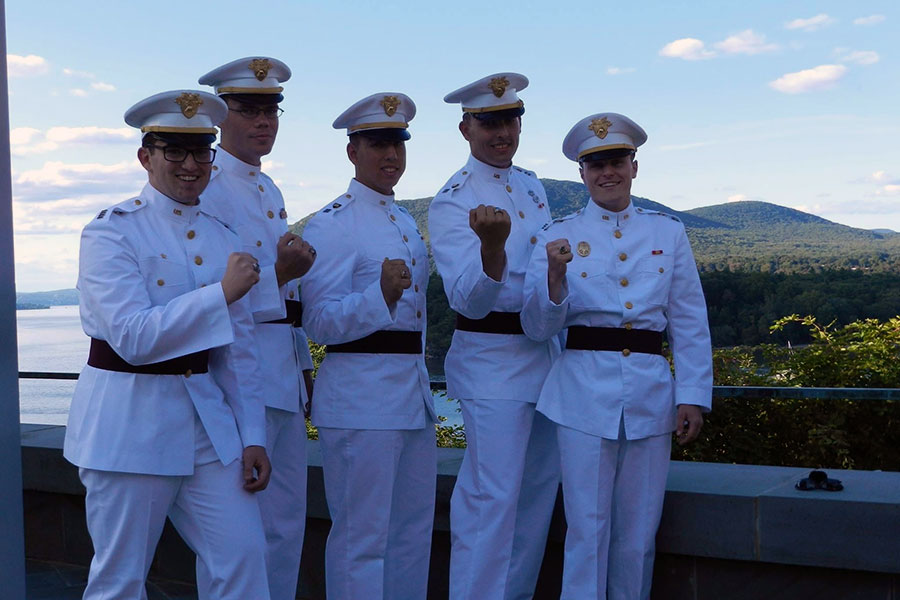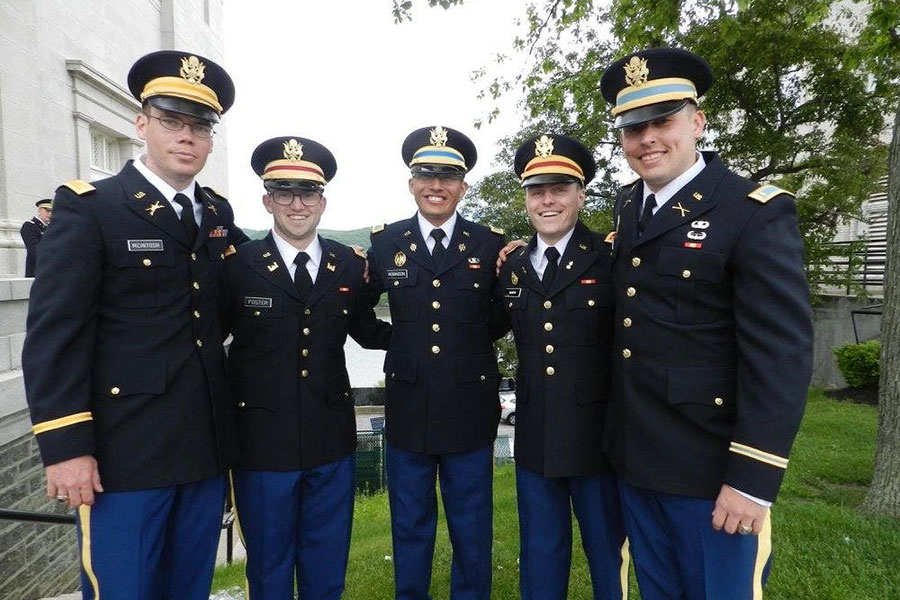 Joshua Murphy
MBA Class of 2022
Hometown: Brookfield, Ohio
U.S. Army
How do you intend to use your Tepper degree?
I intend to improve the working world by advancing sustainability in the M&A lifecycle with my Tepper MBA. My summer internship at Deloitte exposed me to the critical intersection of climate sustainability and transaction strategy. Paired with Tepper's newest sustainability concentration, I'm excited to put my values and skills into action for immediate, measurable impact. 
What advice would you offer prospective students, especially those who are veterans?
Lean into your veteran experience and articulate how it prepared you for likely MBA challenges. From tight deadlines to organizational leadership opportunities, you've already overcome the headwinds of a rigorous MBA while you were in the military. And acknowledge that, by virtue of being a vet, you provide diversity of thought that can enrich the experience of your entire cohort.
What is it like being a veteran at Tepper? 
Being a Tepper veteran is a privilege, and I appreciate that wouldn't be where I am without the benefits that accompany it. I say this because of the immense trust the administration places in its veteran students - from classroom leadership to diversity advancement. It's also owing to our robust veteran alumni network that I found the best-fit career path for me. I can't wait to pay it forward by stewarding what I truly feel is the most impactful Tepper affinity group. 
MBA Veteran Community
At the Tepper School, veterans are challenged, mentored, and educated to become the next generation of business leaders while preparing for a rewarding and successful civilian career.


Learn More About the MBA Program