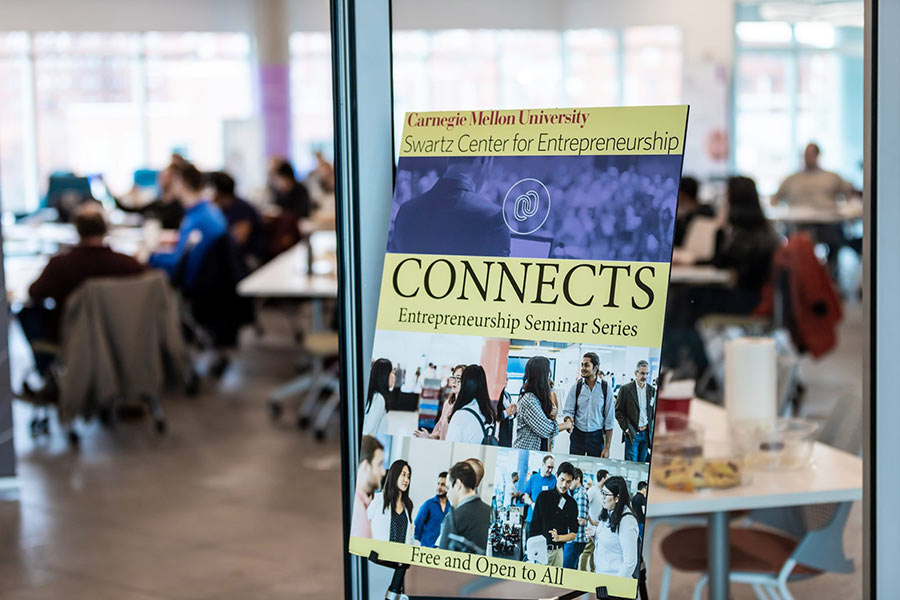 August 24, 2021
Fall 2021 Swartz Center CONNECTS Series Lineup and Bootcamp Kickoff
All CONNECTS events will be hosted in a hybrid format.
As part of its educational offerings, the Swartz Center for Entrepreneurship at Carnegie Mellon University offers a series of speakers, panel discussions, workshops, and networking events surrounding topics valuable at all stages of the entrepreneurial journey. The CONNECTS Series invites CMU students to come together with members of the public for sessions led by Tepper School of Business faculty and industry mentors.
Additionally, don't forget that the CONNECTS series kicks off with Entrepreneurial Bootcamp on Sept. 11. This one-day glimpse into entrepreneurship at CMU and Pittsburgh will provide a solid foundation for participants before they dive into the full CONNECTS fall lineup. Be advised that advance registration is required for Bootcamp and a limited number of tickets are available.
The fall series opens with "Acting and Thinking Like an Entrepreneur" on Sept. 14, led by Rebecca Harris, President of RUH Consulting, LLC.
All CONNECTS seminars are held at 12:30 p.m. in the Swartz Center at the Tepper Quad. Please note that all CONNECTS events will also be hosted in a hybrid event format and advance registration is required. Zoom information to all registered attendees will be sent the day before the event. The session will be recorded.
Registration for each CONNECTS workshop can be found on the Swartz Center website.