CONNECTS
Our CONNECTS seminar series enhances the experiential education of any individual interested in innovation and entrepreneurship. Tailored mainly for students to help take their ideas from conception to commercialization, the workshops run throughout the academic year. Teams looking for talent and talent looking for teams can CONNECT at these events.
Attend Entrepreneurship Bootcamp, our kick-off to our CONNECTS events!
Fall 2020 Schedule
Acting and Thinking Like an Entrepreneur – More Important Now than Ever!
Tuesday, September 15, 2020

12:30 p.m. - 1:30 p.m.


Presenter: Rebecca U. Harris, President, RUH Consulting, LLC


The need for entrepreneurs, intrapreneurs and entrepreneurial thinking is critical as we continue to navigate through COVID-19, turbulent global affairs and the recession. We are living in an extreme time, where the basic economic and physical well-being of our communities is at risk. The state of ongoing uncertainty makes planning for the future both critical while at the same time fraught with hesitation and lack of focus.

It is in times like these that acting and thinking like an entrepreneur, regardless of your academic discipline or current career status, is more important than ever. Challenging times in uncharted waters requires agility, ingenuity and the ability to pivot and embrace opportunities which are far-reaching but come with unlimited upsides, potentially providing solutions to our universal global challenges.

Join us for this interactive presentation where you will activate your 'inner-entrepreneur,' where we will work together to come up with out-of-the-box solutions to current problems and those not even yet imagined. Come with an open mind and the drive to make change through entrepreneurial thinking!
---
Design Thinking Through New Metaphors
Wednesday, September 16, 2020

12:30 p.m. - 1:30 p.m.


Presenter: Dan Lockton, CMU School of Design and Director of Imaginaries Lab

In this workshop explore design techniques for reframing the way you imagine and think about concepts, using an innovation technique of generating novel metaphors. Examine how you can use these methods strategically to enable new approaches to problems, and develop new products and services.
---
Entrepreneurship Through Acquisition
Thursday, September 17, 2020

12:30 p.m. - 1:30 p.m.


Presenter: Len Caric, Uncle Charley's Sausage Company & Carnegie Mellon University

Why interview for a job when you can be the CEO of your own company after graduation?  No ideas for a business?  No problem, acquire an existing business and be in control of your future.
---
Building a Successful Team
Monday, September 21, 2020

12:30 p.m. - 1:30 p.m.


Presenter: Kit Needham, Swartz Center for Entrepreneurship 

Got an idea for a startup but need to find co-founders or teammates? Worked on a business startup as part of a class project and want to pursue it afterwards – with or without some of your classmates? Want to join a student startup team and know what to expect or ask for? Learn successful techniques to help your team create a solid foundation that can help your startup thrive, attract funding and avoid problems in the future.
---
Exploring the Four Types of Entrepreneurship
Tuesday, September 22, 2020

12:30 p.m. - 1:30 p.m.


Presenter: Laurie Barkman, CEO of SmallDotBig & CMU Instructor 

Thinking about entrepreneurship? Join Laurie Barkman, CEO of SmallDotBig & CMU Instructor, as she discusses entrepreneurial organizations and how to find the right fit for you.
---
Customer Discovery: Is My Idea a Good One?
Wednesday, September 23, 2020

12:30 p.m. - 1:30 p.m.
Presenter: Kit Needham, Swartz Center for Entrepreneurship 

Have an idea or a technology that you think solves a big problem? Before you start building your product, learn how to correctly do "customer discovery" so you create a solution that customers will want and pay for. Saves time, prevents unnecessary pivots, and sets the stage for your first pilot.
---
Overcoming Fear, Finding Success and Building a More Women-Friendly Startup Community
Wednesday, September 30, 2020

12:30 p.m. - 1:30 p.m.


Presenter: Dr. Lynn C. Yanyo, De Novo Ground

Entrepreneurism is a hot topic today but was not visible in the late 1900's.  Invention or innovation were prized back then.  Invention or innovations are only small, small components of entrepreneurism.  Getting from idea to market to profit requires a big picture view and many different talents.  Entrepreneurism also requires an ability to be accepting of ambiguity, unquantifiable risk or simply being luckily uninformed.
Learn how entrepreneurism has changed over the last 50 years, what is needed to be successful today and focus on how anyone can be a successful entrepreneur, if they choose.
---
Lean Startups
Thursday, October 1, 2020


12:30 p.m. - 1:30 p.m.


Presenter: Dave Mawhinney, CMU Swartz Center

The Lean Startup is a technical approach to generating and managing startups, helping to get an anticipated product or service into the hands of customers faster. Learn how to make your startup lean and efficient using entrepreneurial best practices in this seminar.
---
Early Stage Fundraising from Silicon Valley Investors: Terminology, Milestones, Expectations
Tuesday, October 6, 2020


12:30 p.m. - 1:30 p.m.


Presenter: Kelly Coyne, Co-Founder/Managing Partner, Grit Ventures

There has been a fundamental shift in recent years regarding:
Fundraising Terminology - Does Series A mean the same thing in Silicon Valley as Denver? (Spoiler: it doesn't.)
Fundraising Milestones - What matters more for an early stage startup patents or traction?
Fundraising Expectations - How many customers do you need to raise a Seed round? (not zero) Does your product need to be fully functional before Pre-Seed? (in most cases, absolutely) What is the lowest ARR requirement for most institutional Series A raises? (Much higher than you would think!)
Join me for this session on fundraising from venture capitalists and make sure that you are set up for success before your first pitch email.
---
Agile Product Development
Wednesday, October 7, 2020

12:30 p.m. - 1:30 p.m.


Presenter: Sean Ammirati, Birchmire Ventures

Learn an iterative and interactive framework to manage the process of building your startup's technology solution. Master specific tips for implementing this framework in your venture and hear case studies from local Pittsburgh companies who have taken advantage of these techniques.
---
Splitting the Founder's Pie & Other Aspects of Equity Compensation
Thursday, October 8, 2020


12:30 p.m. - 1:30 p.m.


Presenter: Frank Demmler, Startup Whisperer, 2 X Frank Entrepreneurial Yoda-for-Hire

Equity compensation can be a very mysterious concept for first-time entrepreneurs. Learn how to make critical decisions from the division of the Founders' Pie through stock option grants.
---
To Trust or Not to Trust: What Every Startup Needs to Know about Privacy and Cybersecurity
Wednesday, October 14, 2020
12:30 p.m. - 1:30 p.m.

Presenter: John Funge, DataTribe

Privacy and cybersecurity are no longer back office tasks sequestered away from the core of a business. With a steady drum beat of high-profile security breaches and cases of customer data mismanagement, privacy and security are increasingly becoming board-level topics for companies large and small. They are both a threat and opportunity. This seminar will provide an overview of key privacy and cybersecurity regulations, trends and practices that every startup needs to know.
---
Building a startup from 0 to 1: Operations and Fundraising
Tuesday, October 20, 2020

12:30 p.m. - 1:30 p.m.


Presenter: Mar Hershenson, Pear VC
You've probably heard the phrase "0 to 1." But how does a founder actually get to 1? What happens in that messy in-between zone? What's the first thing you should do when you're at 0? Mar will lend some much-needed clarity to this messy early part of the startup journey, breaking down concretely what it means to go from 0 to 0.5 and 0.5 to 1.
---
Career Building: Introduction to Networking
Wednesday, October 21, 2020

12:30 p.m. - 1:30 p.m.



Presenter: Will Sanders, Recruiting from Scatch
Learn the basics of networking your way into an opportunity. In this session you will learn the basics of building your network, and simple things you can do daily to accelerate your career and opportunities generated.
---
Investor Presentations – Beyond the Pitch
Thursday, October 22, 2020

12:30 p.m. - 1:30 p.m.


Presenter: Jim Jen, Innovations Works and AlphaLab
Come learn about what makes an effective investor presentation, including an overview of the content that most investors expect to see, how it fits into their investment analysis and potential pitfalls. In addition, learn about other factors that are important to raising investment and building investor relationships, especially now in this COVID-impacted, more virtual environment.
---
Using Digital to Achieve Business Goals
Tuesday, November 3, 2020


12:30 p.m. - 1:30 p.m.


Presenter: Laura Kelly, Dick's Sporting Goods



In 2019, there's no such thing as digital and IRL (in real life). Individuals and companies online presence is real life, and your online strategy should reflect that. Learn how to choose where to be online, how to establish measurable strategies that impact your business goals and how your digital and traditional strategies work together.
---
Pitching Innovation to the C-Suite


Wednesday, November 4, 2020

12:30 p.m. - 1:30 p.m.


Presenter: Melissa Murphy, Carnegie Mellon University

One of the most common complaints of corporate entrepreneurs is being blindsided by questions from outside their areas of expertise.  Even well-prepared corporate entrepreneurs have higher-stakes conversations than traditional startup CEOs with stakeholders coming from narrower perspectives.
Before pitching the idea, think about it from the perspective of the functional areas of leadership in the C-Suite. Through what lenses will the most powerful decision-makers in the company view new ideas? 
 
Join us for a lively discussion about better ways to prepare for pitching innovation to the C-Suite, the much higher communications burden placed on intrapreneurs in the early days of innovation and how to better leverage tools such as the Pitching Innovation to the C-Suite Canvas.
---
Federal SBIR/STTR Process and How Startups Can Take Advantage of Free Money
Thursday, November 5, 2020

12:30 p.m. - 1:30 p.m.


Presenter: Ralph Hershberger, Madera Associates LLC
Learn the history of SBIRs, the various funding from Phases 1 & 2 and which agencies participate and discuss the current template, review process and how a startup can secure free funding through the government.
---
Financial Modeling


Monday, November 9, 2020

12:30 p.m. - 1:30 p.m.


Presenter: Phil Compton
If you're going to start a company, mapping out your financial projections will be an important part of that process. Learn the basics and gain insight on how to incorporate assumptions and flexibility into a model. Understand and be able to discuss key terms such as burn rate, cash runway and EBITDA which will allow you to more confidently support projections to your investors, Board and fellow team members. Includes both a financial model template and a user-friendly simple cap table. 
---
Insurance for Startups
Wednesday, November 11, 2020

12:30 p.m. - 1:30 p.m.


Presenter: Laurie Kuzneski, Kuzenski Insurance Group

Need insurance for your startup? Learn what you need and when you need it.
---
Creating a Successful Video Pitch
Thursday, November 12, 2020

12:30 p.m. - 1:30 p.m.


Presenter: Brian Staszel, CMU


Is your video pitch effective for competing in an online business competition for entrepreneurs? Learn how to create a successful video and capture the attention of venture capitalists.
If you are planning to participate in the McGinnis Venture Competition, your first video pitch will determine if you advance to the second round!
---
Public Relations Primer: How to Earn Media Coverage
Tuesday, November 17, 2020


12:30 p.m. - 1:30 p.m.


Presenter: Emma Gielata, Matter Communications

Learn the basic principles of PR and how to earn media coverage. This crash course will walk attendees through how to tell a compelling story, the best vehicle for delivering news and what angles resonates best with each type of publication (business, tech, trade and local).
---
Tune Up Your Perfect Pitch
Wednesday, November 18, 2020


12:30 p.m. - 1:30 p.m.


Presenter: Daniel Teadt, CMU
Learn how to maximize your speaking voice to make sure you are heard, felt and understood in every pitch meeting.  Voice expert Daniel Teadt will guide you in discovering how your voice can resonate with others and what it reveals about yourself, including solutions for finding your authentic sound, making the most of every word and enjoying the process of making your Perfect Pitch.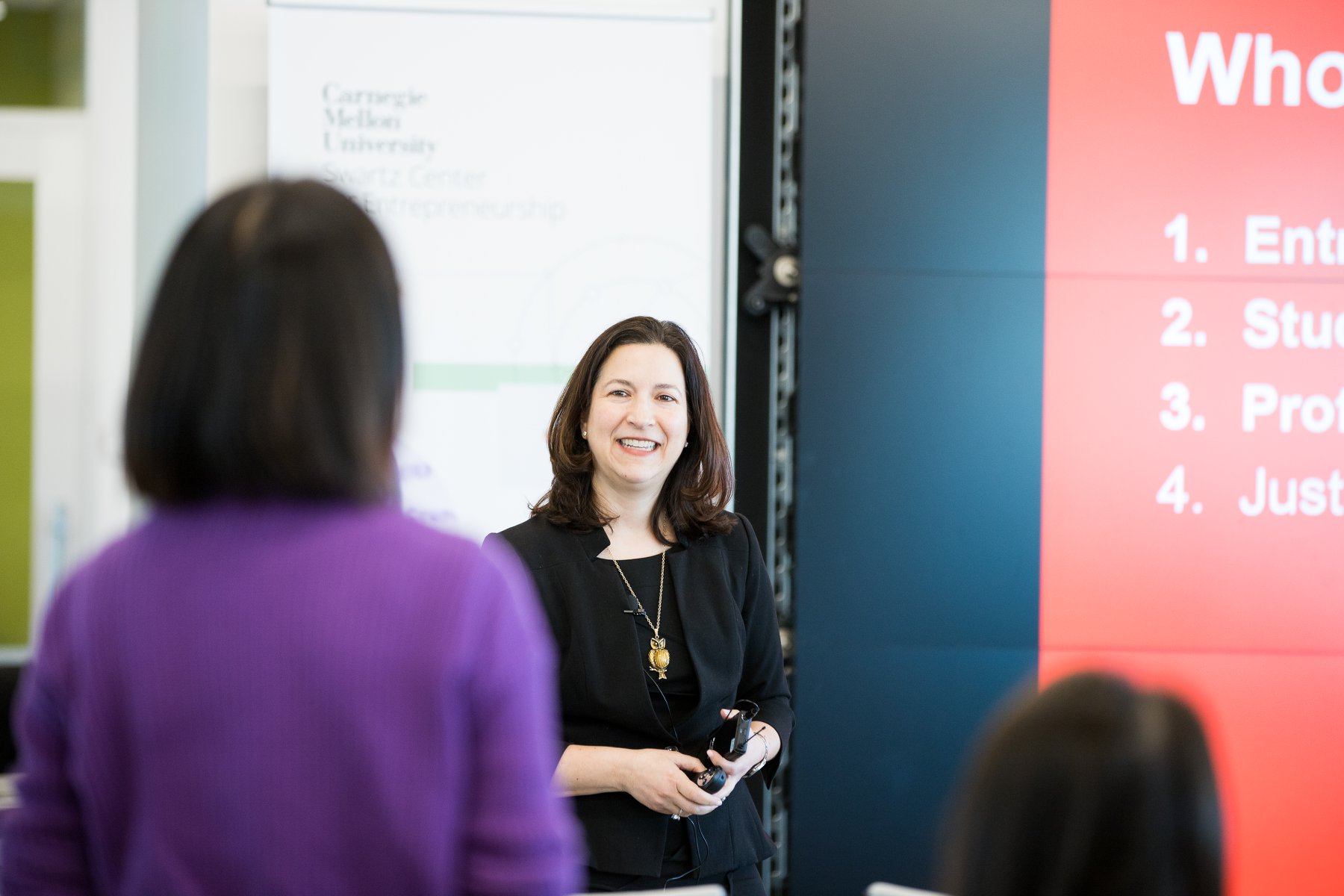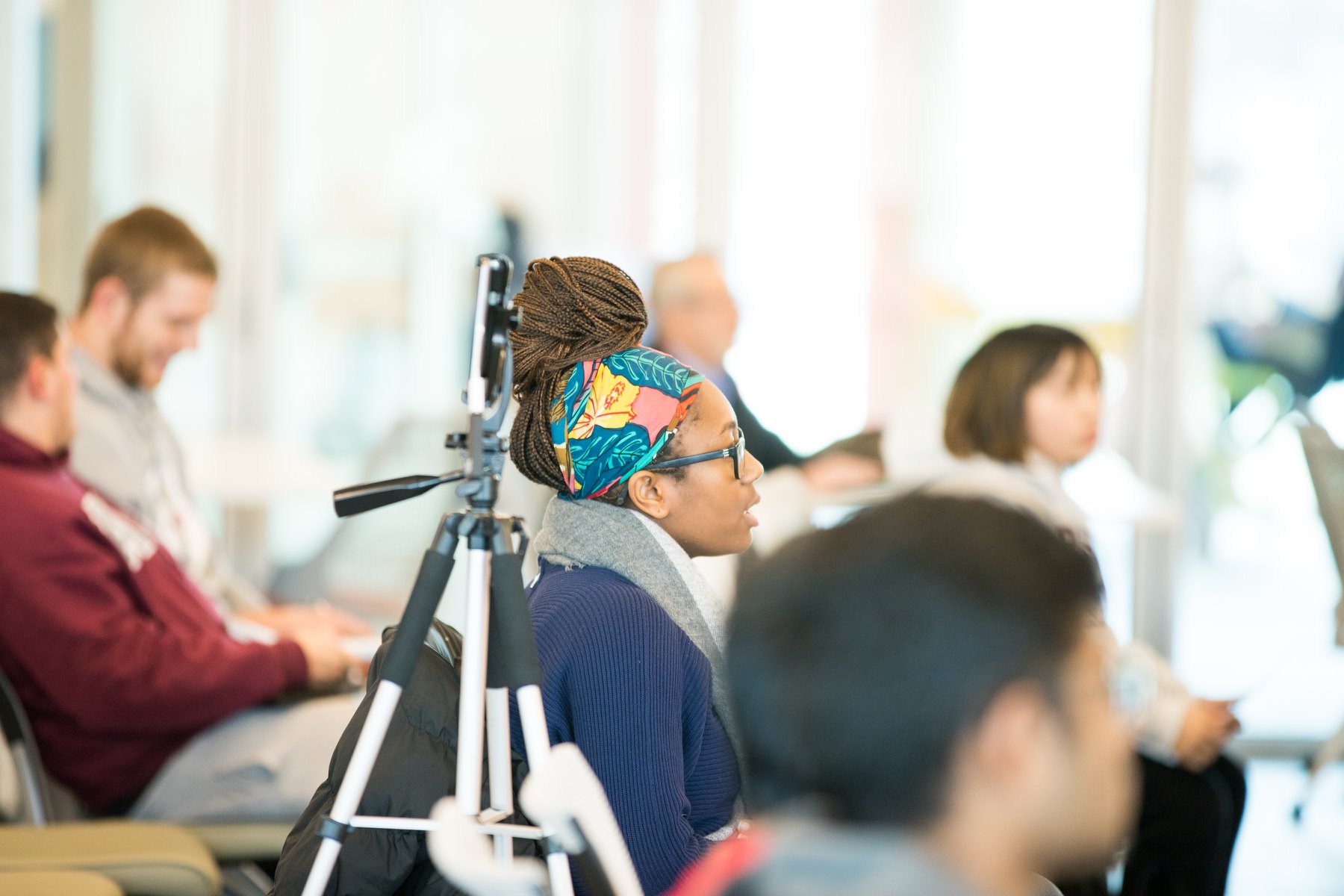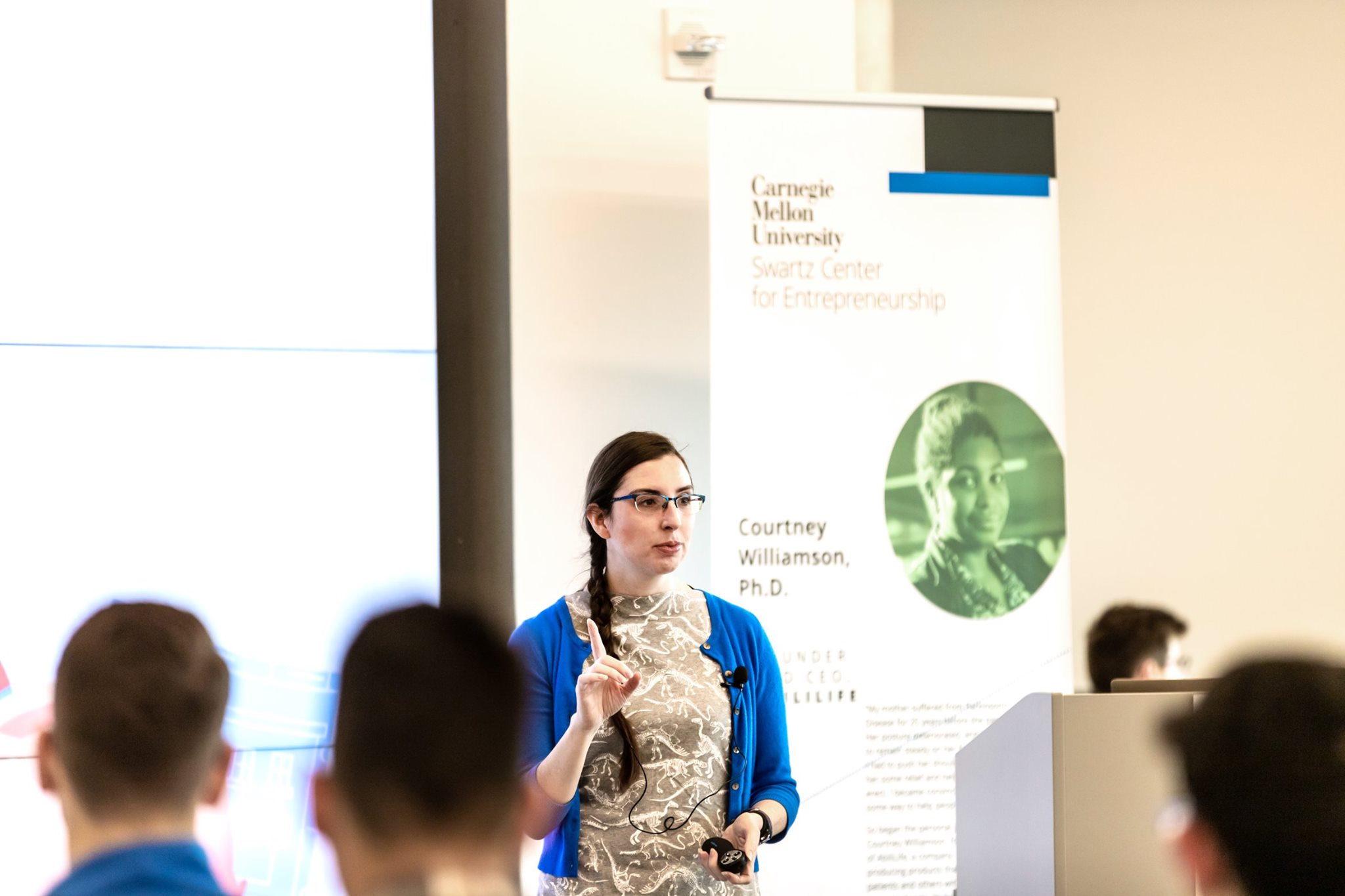 CONNECTS Series Schedules