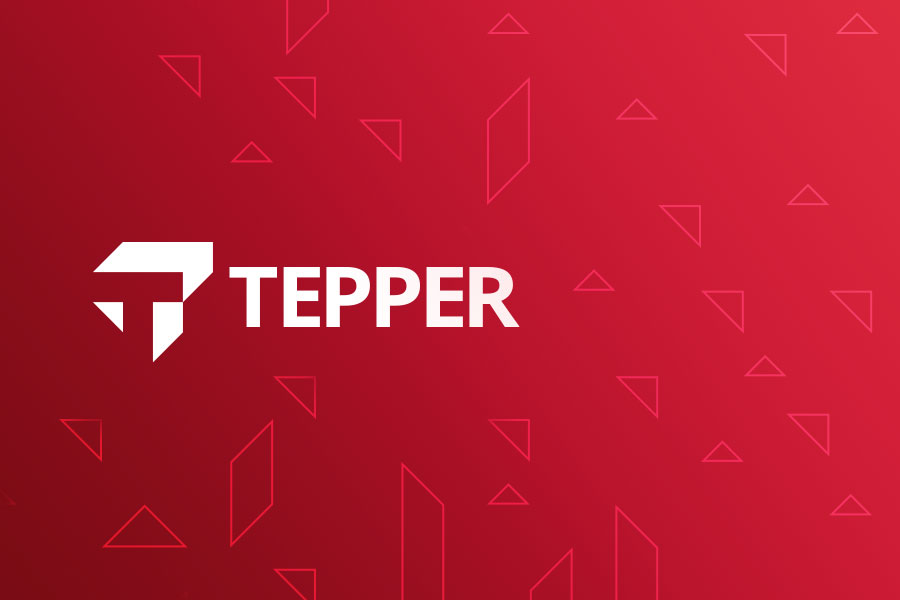 Tepper School Brand Resource
Find answers to your questions about the Tepper visual brand and our new brand positioning — The Intelligent Future — as well as guidelines and resources for applying the brand.
Have a branding request?
Contact the Marketing team through Asana.
The Intelligent Future Brand Guidelines
Tepper Brand Visual Elements
Below are downloadable zip files containing .jpg and .png brand graphics. If you require .eps files, contact the marketing team. 
Tepper Branded Zoom Backgrounds
Photos Available to Download
Answers to Frequently Asked Questions
How do I place orders for items like business cards, stationery or a PowerPoint template?
Business cards can be ordered through Tartan Ink. The cost of replacement cards is covered by a central rebranding budget. Use the Oracle string 000001.100.201.232201.01 for orders of up to 500 cards.
On the Tartan Ink page, under Search Catalog, click "Go." 
Then click "Tepper Catalog."
Then click "Tepper Business Card."
Then click "Configure" for the appropriate card.  
Follow instructions to configure your card and add it to your cart. 
Check out.
A PowerPoint template is also now available to download [ppt].
For e-letterhead, operating units may contact Rosemarie Lang in Tepper Academic Services to acquire the file. Learn more about the e-letterhead process [pdf].
Operating units may submit print stationery orders to the Tartan Ink store by emailing orders to printjob@andrew.cmu.edu. Orders can also be accepted at the Tartan Ink storefront in the lower level of the University Center (CUC LL83), or the Tepper School building copy room (TPR 1214).
A branded internal memo template is available to download [doc].
All other rebranding requests should be submitted through the branding and design request form.
How do I update my digital signature?
What is the process for creating new items displaying the new brand?
How do I acquire files of the new brand elements to use in my materials?
Examples of Branded Items