October 05, 2021
Tepper MBA Students Help Medical Air Travel Agency Through Capstone Project
Helping people in need of transportation, from those seeking medical treatment to domestic violence survivors fleeing dangerous situations, is at the core of Angel Flight West's (AFW) mission. The nonprofit boasts an impressive battalion of more than 3,500 volunteers who dedicate their skills and personal aircraft to transporting individuals with medical or compelling challenges to their destinations.
While capable pilots are available and the passenger demand is present, AFW's interface encounters difficulty in efficiently allocating pilots to missions. Roughly half of the available pilots fly regularly, a challenge that AFW's Stephan Fopeano says could be overcome with a more effective system. In turn, an increased number of patients and others needing critical transportation would have their needs met.
"We feel like a lot of [pilots], even those who fly regularly, could be flying more," Fopeano commented. "Part of the reason that they're not is not for lack of desire, but it's that we're still making it too difficult for them to find the right flight opportunity."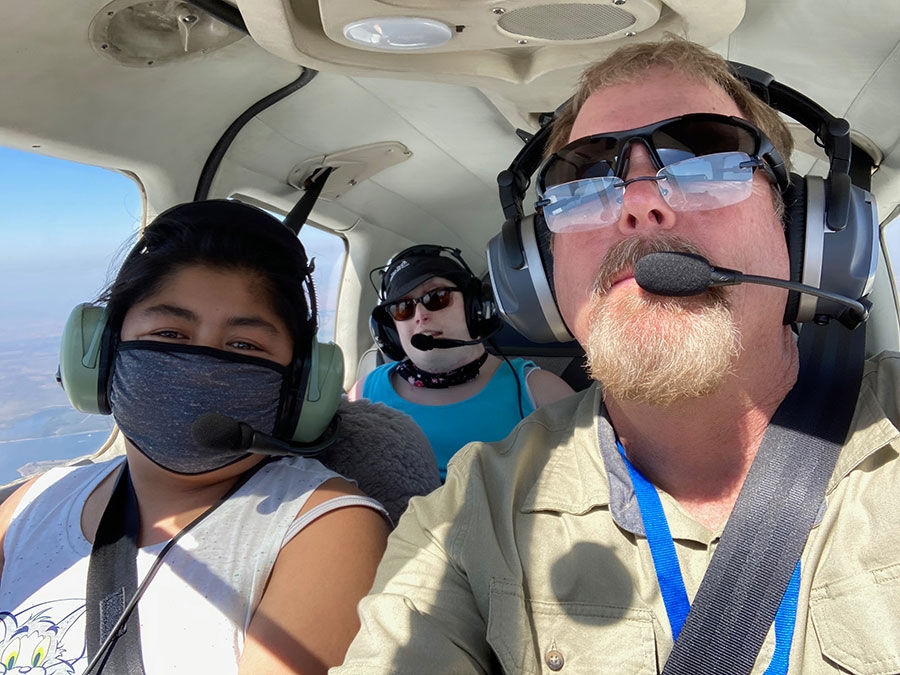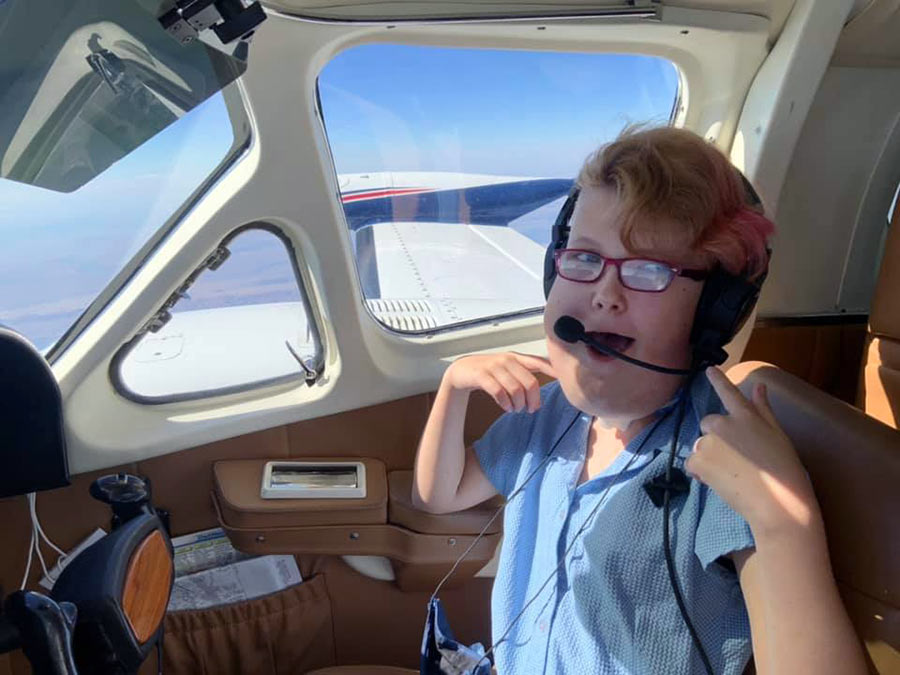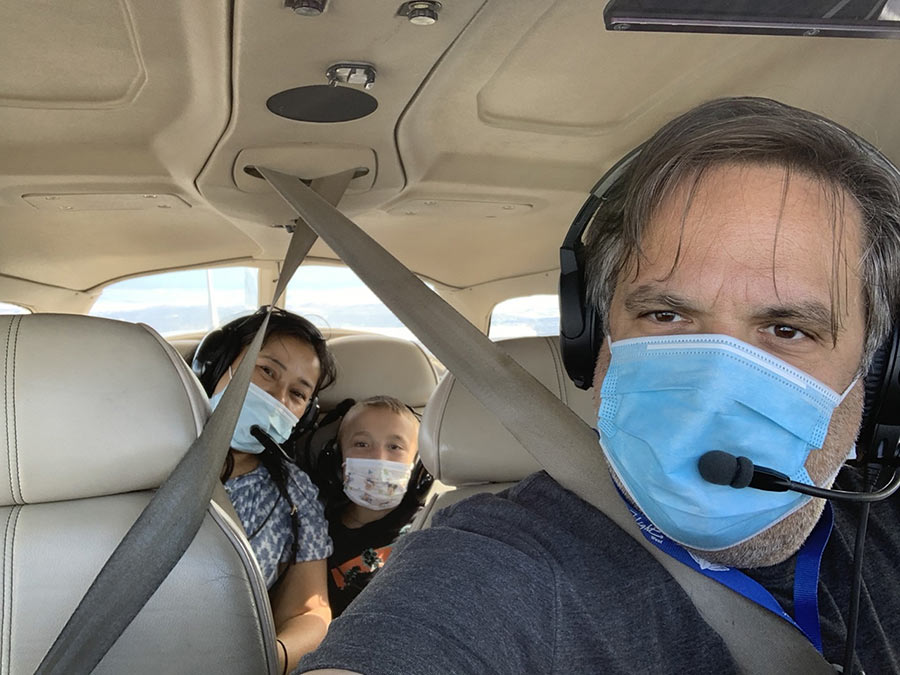 Photos courtesy of Angel Flight West.
AFW has made some progress in developing a model to identify different kinds of flight opportunities for a variety of pilots based on their skills and the capabilities of their aircraft. "We knew we had that model, but then we also knew that, in order to really make it work, we would need to figure out how to present this to the pilots in a way that made sense to them," he said.
To address this optimization challenge, Fopeano reached out to Willem-Jan van Hoeve, the Carnegie Bosch Professor of Operations Research and Senior Associate Dean of Education at the Tepper School of Business. Van Hoeve thought this would be a fitting challenge for MBA Business Analytics track students enrolled in the immersive capstone course. The project required an understanding of how the model works as well as the practical aspects of implementing it. Fopeano was pleased with the program recommendation.
"The MBA students really took the ball and ran with it," he said. "What they delivered far exceeded my expectations. Their energy and their enthusiasm were really remarkable."
Capstone team member Eric Zhou (MBA 2021) was surprised by how directly the students could improve AFW's operational problems. "The sponsor came to us with a very specific business problem, provided us with an abundance of data, and set us free to develop a pointed solution for their problem. This aspect elevated the course far beyond the normal data exercises you see in statistics or marketing classes. We knew that our work could have a tangible impact and help them better execute on their mission."
"The MBA students really took the ball and ran with it," he said. "What they delivered far exceeded my expectations. Their energy and their enthusiasm was really remarkable."
Stephan Fopeano, Angel Flight West


Zhou's teammate Lianna Louie (MBA 2021) identified the central issue as a market segmentation problem. "Who were the volunteers, what were they thinking and how to appeal to them based on their interests?" she recalled asking. "AFW needed help knowing which missions to display to which pilots so that there'd be more chance of pilots seeing and selecting missions that aligned best to their preferences. On the backend, we wanted to see if there was a way to entice pilots to select missions that also served AFW's needs. We decided that the first step was to identify those preferences, and then give some ideas for a platform update."
The team ultimately presented a gamification strategy to motivate pilots to take the flights that often went overlooked. They designed a point system and badge structure to motivate action.
"We know that some flights are harder to fill than others, so the idea is that we would assign more points to the ones that are harder to fill and use that as a way to communicate to our pilots which flights we would prefer that they take," explained Fopeano. The modified method designed by the student team empowers AFW to place more emphasis on key flights.
Zhou found this approach a logical fit since the team specialized in business analytics. "We naturally gravitated towards developing predictive models and supporting frameworks to help AFW better understand who its pilots are, the types of missions they fly and how to motivate pilots to fly more and be more engaged."
For Fopeano, working with Tepper MBAs on this project has been a helpful way to improve patient/pilot matching and route design. "This opened our eyes to a new way of thinking about what we can do to get more of our pilots actively engaged. I think it has enormous potential," he said.