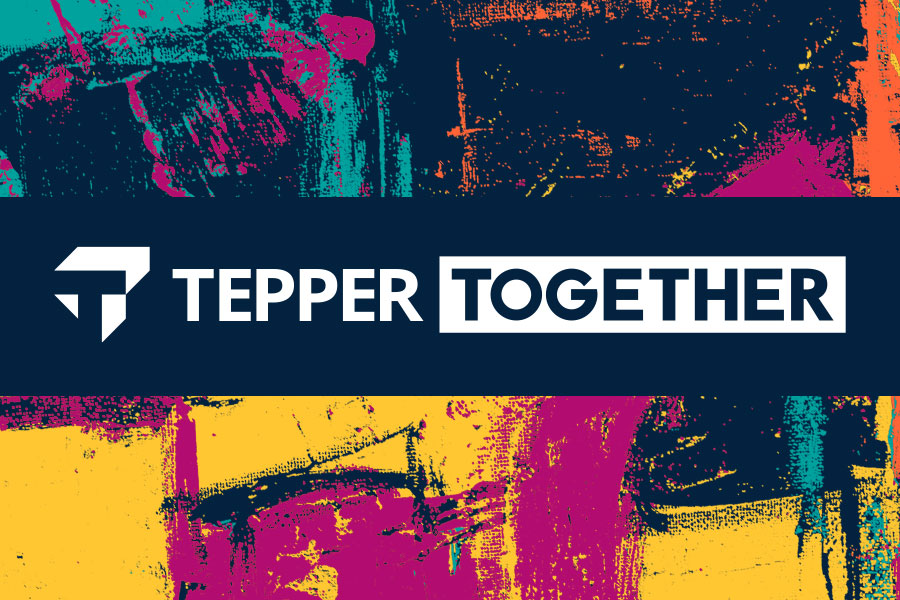 October 14, 2022
Alumni Spotlight: Hispanic Heritage Month
To celebrate and honor Hispanic Heritage Month, we caught up with Jacqueline Colorado (MBA 2007) to learn more about her journey to success in the strategy and technology sector. Our conversation covered the value of mentorship, her warm embrace of the diversity of Hispanic cultures, and her desire to be a strong role model for her young daughter.
Describe your journey to your current role.
After I graduated from the Tepper School in 2007, I lived in New York City for almost 15 years and worked as a Director at PricewaterhouseCooper (PwC), including three years in London. When my daughter was born in October 2019, I became a single mother by choice and wanted to move back to San Antonio — I'm a third-generation Texan — to be near my family.
In December 2021, I switched companies and began working at Slalom as a Director to support the growth of their [newly established] Austin and San Antonio markets. My focus shifted from delivering work to the client to account-level oversight of teams. When COVID-19 happened, a lot of companies really started looking inward into how they can put their people first, and professionals like me who were just go-go-go, took a breath to assess how we were working. Being a first-time mom also made me take a step back to look at how I spend my time: Work versus family versus all the other things I do enjoy. Slalom was always about putting people first.
What is the one thing you want the world to know, acknowledge, or understand about the Hispanic community?
We are such a rainbow of people in our community — Hispanic, Chicano, Mexican, Latin American — and there are little nuances and differences we can learn from. A lot of people don't know I'm Hispanic. We all look different, which is beautiful, and I'm still learning about all those differences myself.
Ours is such a rich culture, and I'm happy my daughter is in an all-spanish immersion school with students from Japan, Korea, India, and other countries. Hispanic culture is such a melting pot, with different foods and celebrations. 
What does Hispanic heritage mean to you? How do you celebrate your heritage?
The way I celebrate is through my daughter and teaching her about our language and traditions. She just turned three years old and is speaking more Spanish than I am. I can speak and understand Spanish, but I wanted to make sure I set her up to learn more than one language. I'm really happy she is enrolled in an all-Spanish-speaking school. The students' families are non-native speakers and they're all learning one language, Spanish, together. All the teachers are from Latin America and she is 100% immersed.
My great-grandfather on my mother's side was a Mayan Indian chief. Both of my father's parents came from Mexico, but he was born in El Paso. I have a suitcase full of costumes and old letters [I plan to frame and display them in my home] and I want to digitize some VHS videos we've had in our family. My grandfather owned a radio shop and I want to refurbish a radio of his to use as a piece of art, as a talking piece, when people come to my house to visit. When I was in high school, I did a family tree for a class project and I'm trying to find more pieces of our family story now.
I think it all becomes more real when we have children. My daughter is in the kitchen with me when I'm making food. I learned to cook our traditional dishes from my mom, who still makes her enchilada casserole, and from my aunt, grandmother, and other people in our family who cook. They have inspired me to continue. There are a lot of food festivals in San Antonio: Celebrations of our Mexican-American culture are all so different and they have evolved over the years.
How can others be an ally to you or how have you been an ally to others?
I feel I have a duty to be a mentor. A lot of times I was the only Hispanic woman in meetings or in the workspace, so I have always been involved in mentorship opportunities — either with Hispanic professionals or women — to make sure we were all learning from each other.
I've had many different types of mentors — some on the professional side but I've had many more personal mentors, like family and best friends, who are very successful at what they do. [Benefitting from mentorships] started very young for me, even in high school and as an undergraduate. I was involved with the Consortium for Graduate Study in Management (CGSM) while earning my MBA, and participate as a CGSM mentor now.
What advice would you offer current Tepper School students?
Don't be afraid to be uncomfortable in situations where things don't go your way, or you're called into filling a role where you feel you're not 100% qualified. Women may feel especially uncomfortable going into certain positions, but that's where you learn the most. As women, we don't give ourselves as much credit: You were put there for a reason, because of your uniqueness.
It's funny . . . my ideas about giving and giving to my work and to others have now changed a bit. I want to give to my daughter and still give to others. I'm still a work in progress.
What's the most important thing you learned at Tepper School that you rely on most today?
I took a couple of Organizational Behavior and Leadership classes at Tepper and those stuck with me. At any job, you'll be dealing with different types of people, and those courses stand out in my mind. The social aspect of being at Tepper, where perhaps 30% of my classmates were international, was a huge component. I have always dealt with people of different backgrounds, especially when I worked in London and New York City, and now in Austin.