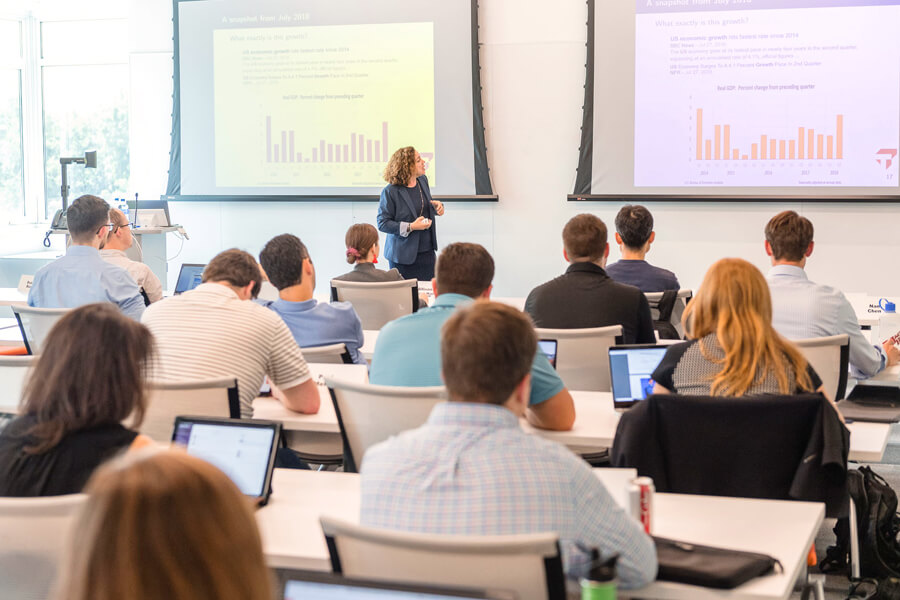 The Tepper MBA: Curriculum and Courses
Anchored by the technological might of Carnegie Mellon, Tepper invented the data-informed approach to business decision-making. Today, we're taking it to the next level with an eye on the future of business.
Here, you won't just discover what's next. You'll unleash it.
---
Sophisticated analytical tools you'll use throughout your MBA journey. Exposure to emerging technologies that expand the realm of the possible. A range of interdisciplinary opportunities. Customized leadership coaching. A collaborative, project-based learning format that values a diversity of perspectives.

These are core to the Tepper MBA curriculum – and the future of business. As hierarchies flatten and new technologies emerge, this is how you'll learn to thrive where data and imagination connect.
Explore Our MBA Curriculum
STEM Is in the DNA of a Tepper MBA
Our STEM MBA designation reflects our analytical, data-informed curriculum with roots in management science.
Course Spotlight: Global and Distributed Teams
An elective taught by Anita Woolley, Associate Professor of Organizational Behavior and Theory, this course gives students the skills needed to manage distributed teams.
More Course Spotlight Videos