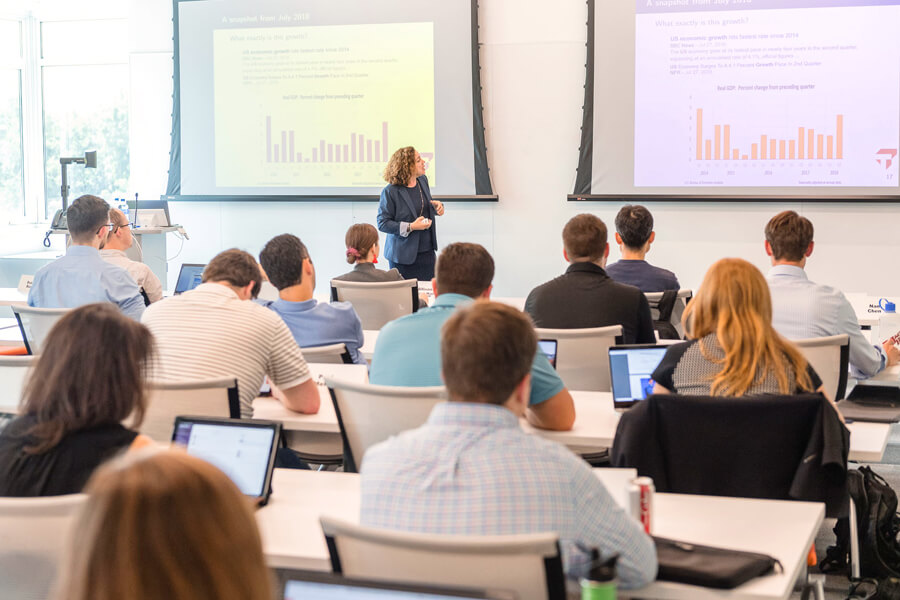 MBA Curriculum and Courses
The Tepper MBA program has become a STEM-designated program, a reflection of the quality and rigor of our MBA program, and the emphasis throughout the curriculum on analytics and data-driven decision making.
---
Our dual focus on strategic analytics and leadership development is what gives Tepper MBAs an advantage in the marketplace.
We've implemented a number of changes over the past two years to strengthen students' foundational experience in management science, including new course offerings that intersect with business and technology; interdisciplinary experiential learning opportunities; and the adoption of more sophisticated analytical tools used throughout the program.
Explore our curriculum below, and learn more about our academic approach and the key components of the Tepper MBA program.
Explore Our MBA Curriculum
Course Spotlight: Global and Distributed Teams
An elective taught by Anita Woolley, Associate Professor of Organizational Behavior and Theory, this course gives students the skills needed to manage distributed teams.
More Course Spotlight Videos