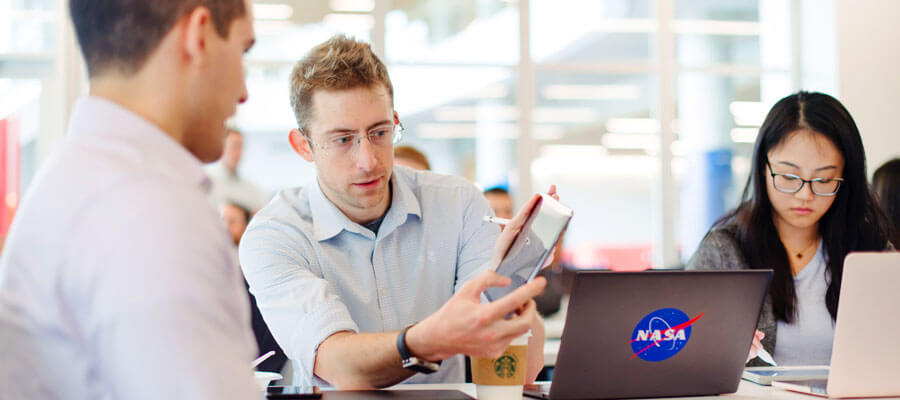 Tepper MBA Programs
The Tepper School MBA is delivered in three different formats tailored to your lifestyle: Full-Time, Part-Time Online Hybrid, and Part-Time Flex.
---
We do not believe in offering an "MBA-lite" experience. Because we are committed to upholding the same academic and student support standards across all our formats, the potential for personal and professional transformation is unlimited.
There's no asterisk or fine print with our programs. The part-time formats offer the same academic experience and career support as our Full-Time MBA program. 
Compare Tepper MBA Programs at a Glance
Full-Time
On-site in Pittsburgh
September-May; summer internship
Classes Monday-Thursday
Varied schedule
Full range of career services
2-8 years typical work experience
Program starts in September
21-month duration
Part-Time Online Hybrid
Flexible online courses
Access Weekends 6x per year
Weekly evening/online courses
Personalized professional development plan
Full range of career services
2-10 years typical work experience
Program starts in September
32-month duration
Part-Time Flex
Flexible online and on-campus courses
On-campus weekends 6x per year in Pittsburgh
Combination of weekly online, daytime, or evening on-campus courses
Personalized professional development plan
Full range of career services
Access to CMU courses and campus resources
2-10 years typical work experience
Program starts in September
32-month duration
MBA Class Profiles