Join The Intelligent Future
The Tepper School of Business
Why Tepper
Tomorrow's business leaders are innovative thinkers who thrive where data and humanity connect. Empowered with the latest technology, they apply human intelligence — analytical, creative, emotional — to unleash data's insights and lead their teams toward smarter decisions. 
These skills are the core of a Tepper School education.
The Business School for The Intelligent Future
Forward-looking. Resilient. Nimble. Intellectually broad and self-aware. Ambitious yet collaborative. Ready to dig in and solve complex problems. These are the qualities you'll need to thrive in a rapidly changing business world.
Here's how we help you hone them:
Big Data and Next Gen Technologies
Tepper challenged conventional problem-solving approaches when we invented management science in 1949. We're still ahead of the curve. At Tepper, you'll master advanced analytics, and explore the potential of AI and emerging technologies to unlock data's full potential. You'll take on real-world projects that test your quant and problem-solving skills — and your creativity.
A New Kind of Leader
How will you motivate your people? Inspire them? You'll need more than analytical skills to lead well. Success will require you to operate from a place of authenticity and integrity — the left brain–right brain of evolved human intelligence. That's why Tepper emphasizes personal development as much as challenging quant skills. MBA students work one-on-one with a coach to create a custom roadmap and cultivate self-awareness, empathy, and the ability to inspire.
Diverse Perspectives
Whether you're gearing up to lead a team, a company or your own start-up, you'll be working with people from a range of cultural backgrounds, and your ability to activate a diversity of perspectives will be key to creating powerful data-informed solutions. At Tepper, you'll collaborate closely with students from many backgrounds and around the globe, learning from one another's differences.
Working Across Disciplines
Interdisciplinary teams spark innovation. Building and leading them requires an understanding of how to bring together disparate types of knowledge, experience, and skills. At Tepper, you can add a cross-disciplinary edge to your degree with classes at any of Carnegie Mellon's six other renowned schools. And in the Tepper Quad — our cross-campus innovation hub — you can exchange ideas with robotics experts, drama students, healthcare pros, environmental researchers... Buzzing with entrepreneurial energy, this is where sparks fly and business takes off.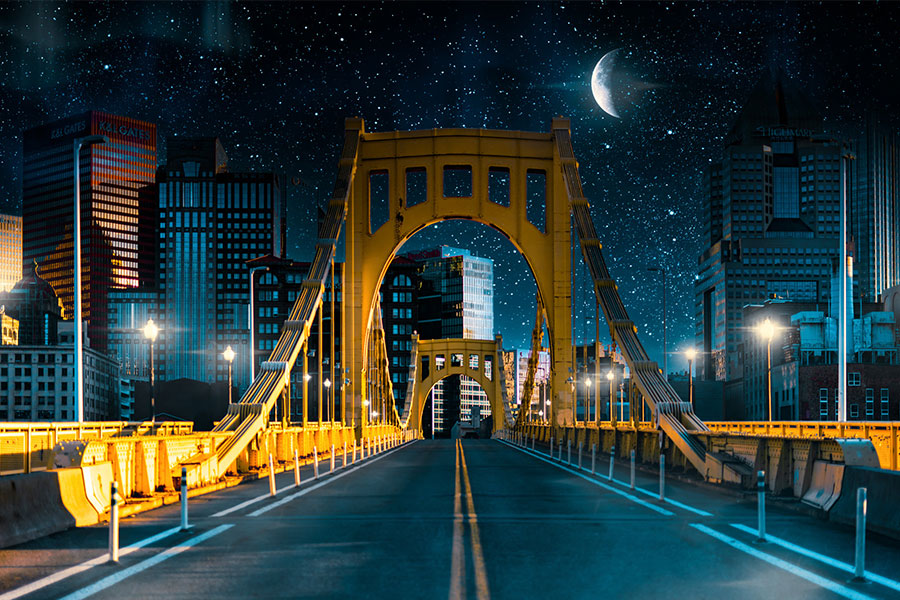 The New Pittsburgh
Pittsburgh is forging a new future not with steel, but with robotics, software engineering, and a robust innovation sector. As Google and Apple build roots here, the startup scene is exploding. In fact, Steel Town was listed as one of America's top Smart Cities in Newsweek's 2019 Momentum Awards.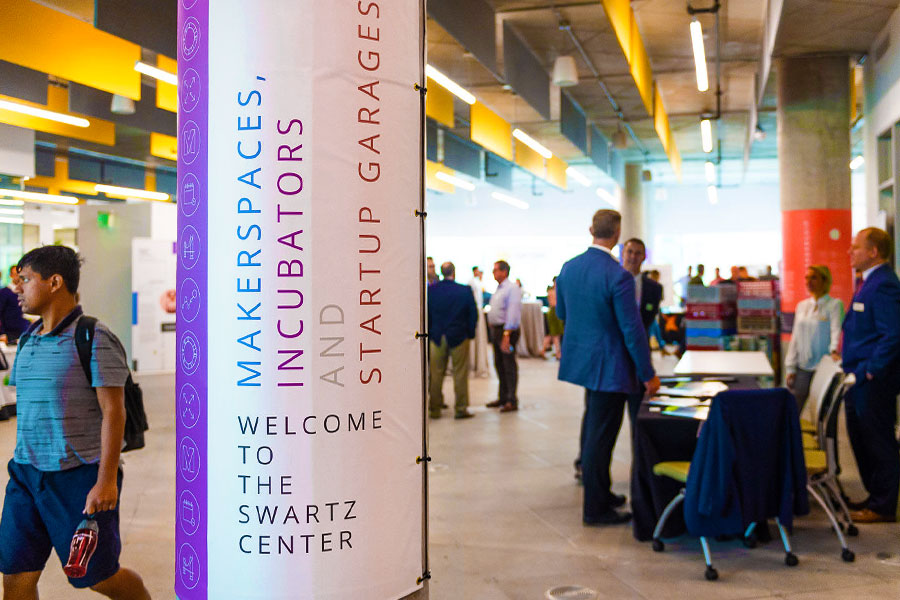 Swartz Center for Entrepreneurship
Ready to activate your business idea? Plug into CMU's innovation ecosystem at this hub for hustlers, hackers, and dreamers. You'll spark connections and gain traction with the Swartz Center's vast offerings, from fellowships to funding and thought leadership.
The Egg Room
Take your place alongside smart, hardworking classmates who have your back. The "egg room" (nicknamed for its shape) at the Tepper Quad is the meeting spot where you'll study, collaborate, and go the extra mile for each other.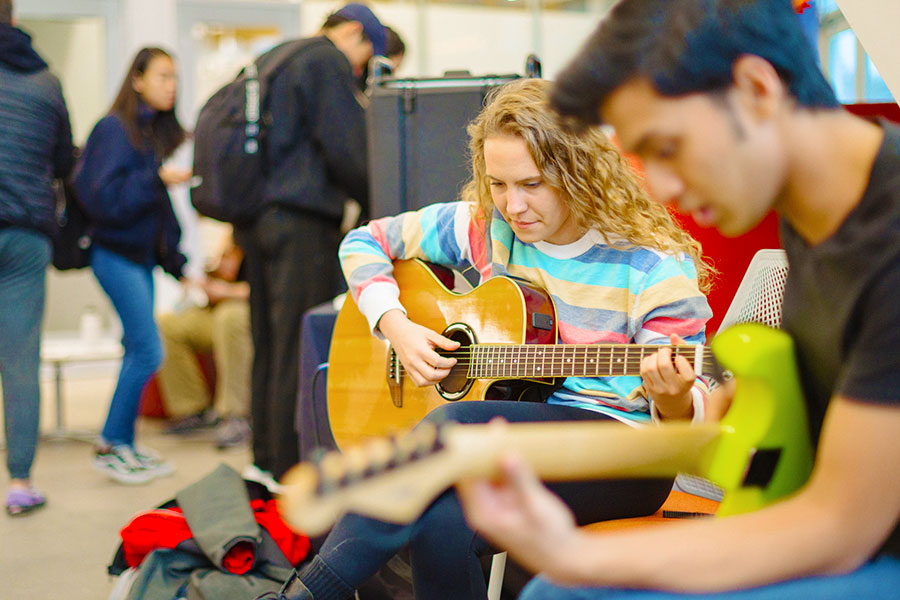 Creative Capital
Business students here double as hockey players, dancers, guitarists, and other creatives hailing from 25-plus countries. You'll connect in clubs that range from brewmeisters to the Black Business Association.
The Best and Brightest Choose Tepper
Meet your business-minded besties: whip-smart, hardworking classmates on a mission to prepare for the promise and the challenge of tomorrow.
Melissa Bizarri
MBA 2021
Coming from a liberal arts background, I really wanted to become a well-rounded business leader. I knew Tepper had a great reputation for developing quantitative skills, but I really liked how the curriculum is complemented by a community that is collaborative and supportive. I have learned so much from my classmates and appreciate the culture that encourages knowledge sharing.
Aashav Mehta
UBA 2022
The Tepper School has prepared me for future success in my career through a well-rounded approach. We are encouraged to go out and explore other programs on campus, whether it be computer science, or math, or computational finance. That's why everyone here says, "Tepper is what you make it." From the amazing things that happen here, it's not an overstatement to say that Tepper means success.
Jenny Oh
Ph.D. Candidate, OBT
I chose to pursue my doctoral studies at the Tepper School because it stands out as an intellectual hub of cutting-edge, interdisciplinary research. More importantly, Tepper offers a welcoming, involved community of faculty and student colleagues that truly want the best for you!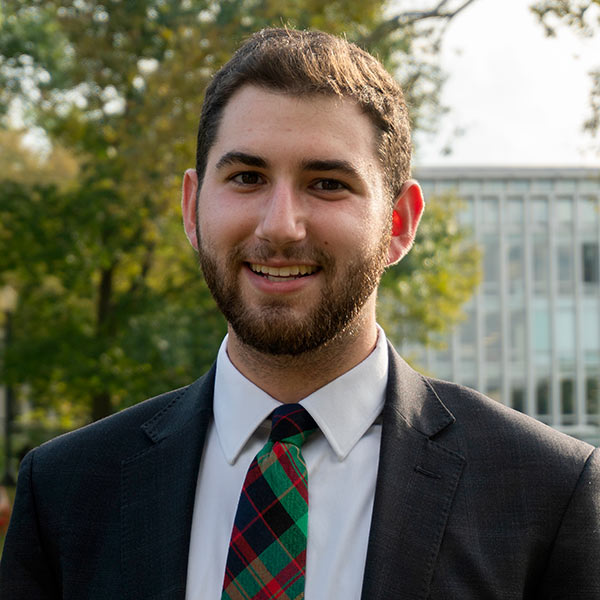 Zachary Leventhal
UEP 2023
The Tepper School has equipped me with an Economics education grounded in mathematical and statistical reasoning. As a Tepper student, I am glad to be surrounded by like-minded students who want to apply computational, data-driven thinking to matters at the forefront of business, finance, and beyond.
Tepper Academic Programs