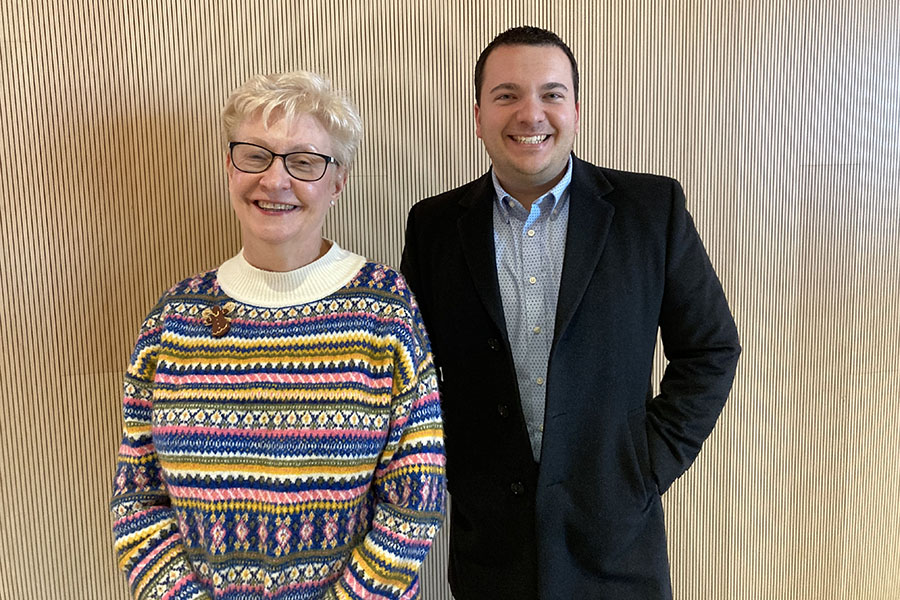 August 23, 2022
Staff Highlight: Compensation
As part of the continuing Office of Human Resources Staff Highlight series, we would like to introduce you to members of the HR Compensation team.
Carnegie Mellon University's compensation philosophy is that, through a market-competitive, performance-based compensation program, the university can attract, develop and retain the talent necessary to realize its vision of transforming society through continual innovation in education, research, creativity and entrepreneurship.
This vision is what drives the HR Compensation team's day-to-day work as they are responsible for all compensation functions related to this philosophy. This includes providing guidance/consultation on staff compensation, managing job descriptions and job profile information as it relates to the job evaluation process, facilitating the merit process and ensuring compliance with all local, state and federal wage and hour regulations.
Introducing the Team
Andy Pujol, Director of Total Compensation: Andy leads the HR Compensation Team and manages the development, oversight and administration of CMU's total compensation programs for the university. Additionally, Andy serves as the compensation consultant for all administrative divisions across campus.
Lisa Vaccaro, Manager, Compensation: Lisa supports the administration of the university's compensation program in the areas of job evaluation, career path development, pay practice and compliance. Lisa serves as the compensation consultant for academic units, schools and colleges across campus.
Resources and More Information
For more information, please visit the Compensation page. In particular, the Compensation Guidelines — Staff [pdf] provides a helpful overview on CMU's Compensation philosophy and guidelines. For assistance ;with any compensation related matters, contact HR Compensation.