Latine Faculty and Staff Alliance
Meetings and Events
Hispanic Heritage Month Celebration!


October 4, 2023 from 11:30 a.m.–2:30 p.m.




Food, beverages, music and great conversation! Open to all faculty and staff!
To become a member of the Latine Faculty and Staff Alliance, please submit a membership form so you can be informed of upcoming meetings and events. There is no cost associated with membership and no time commitments. Members can attend as many meetings and events as they would like. Individual membership in ERGs is strictly voluntary and open to all individuals who are interested in promoting diversity, equity and inclusiveness. Refer to the ERG benefits and guidelines for more information.
Resources
Mission Statement
The mission of the Latine Faculty and Staff Alliance is to serve as a support system and encourage a sense of belonging within Carnegie Mellon University. The group will focus on community building, multicultural awareness, and programming designed to promote diversity, equity and inclusion at Carnegie Mellon University.
La misión del Latine Faculty and Staff Alliance (Alianza de Facultad y Personal Latine) es servir como un sistema de apoyo y fomentar un sentido de pertenencia dentro de Carnegie Mellon University. El grupo se centrará en el desarrollo de comunidad, conciencia multicultural y programación diseñada para promover diversidad, equidad e inclusión en Carnegie Mellon University.
Leadership
Yazmin Peña, Co-Lead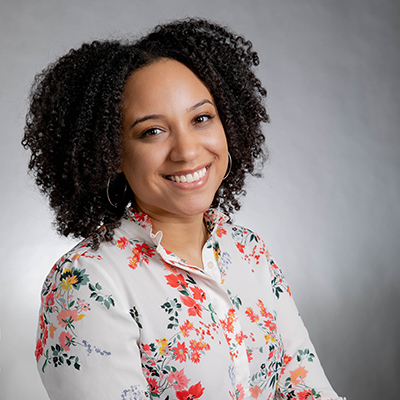 Yazmin Peña (she/her) is a document manager for the Office of International Education. She graduated from Allegheny College with a BS in psychology and minored in Spanish. Yazmin was born and raised in New York City and identifies as Afro-Dominican / Dominican American. As a co-lead for the Latine Faculty and Staff Alliance, she hopes to create an inclusive and welcoming environment for Latine CMU community members and allies, as well as bring a fresh perspective to the group. She is passionate about travel, languages, inclusivity, and teaching others about her heritage, and is looking forward to learning and growing in this new role.
Christian Alexis Olmeda, Co-Lead
Christian Alexis Olmeda is the manager of SCS Computing's Communications and Outreach team. He has more than 20 years of experience in technology and audio production. He currently serves as co-chair on the SCS Dean's Staff Advisory Committee. Chris holds an MFA in creative writing and writes in both English and Spanish. Chris was born and raised in Bayamón, Puerto Rico. His love of Puerto Rico and its rich culture inform his work as a writer and ultimately motivated him to help establish our Latine employee resource group, as an inaugural co-lead. His goal is to build meaningful representation and build community through strong relationships between Latine employees and faculty across CMU, for years to come.
Francisco Molina, Member Liaison
Francisco Molina is the senior director for Disaster Recovery and Business Continuity within Enterprise Risk Management. He has over 20 years of experience in business resiliency, operational risk and program management. Francisco holds a BE in industrial engineering, an MS in administration, and a Ph.D. in information science. He was born in Mexico City, Mexico. He believes in supporting and building a welcoming community and creating awareness to eliminate long-standing stereotypes and misconceptions.
Representatives from the Latine Faculty and Staff Alliance joined CMU's employee resource groups to host a table during Spring Carnival.
Co-leads Priscilla Morales and Chris Olmeda pose with the Somos CMU Latine Faculty and Staff Alliance banner during Spring Carnival.
On March 11, 2023, the Latine Faculty & Staff Alliance visited the the Latin American Cultural Center.
On February 2, 2023, the Latine ERG hosted a panel discussion, "The Only Latinos in the Room." Pictured from left to right are Belmary Lorcas, Francisco Molina, Dr. Jose Andre Morales and Gladys Perez Sriprasert.