CONNECTS
Our CONNECTS seminar series enhances the experiential education of any individual interested in innovation and entrepreneurship. Tailored mainly for students to help take their ideas from conception to commercialization, the workshops run throughout the academic year. Teams looking for talent and talent looking for teams can CONNECT at these events.
Attend Entrepreneurship Bootcamp, our kick-off to our CONNECTS events!
All CONNECTS events will be hosted in a hybrid event format and advanced registration is required.
In-person attendees: All in person events will take place in the Swartz Center on the 3rd level of the Tepper building.
Virtual attendees: Zoom information to all registered attendees will be sent the day before the event. Please note that the session will be recorded.
Check back for our spring 2022 schedule!
---
Join the CMU Entrepreneurship Slack to connect with fellow entrepreneurs
Fall 2021 Schedule
Acting and Thinking Like an Entrepreneur – More Important Now than Ever!
Tuesday, September 14, 2021

12:30 p.m. - 1:30 p.m.

 EST
Presenter: Rebecca U. Harris, President, RUH Consulting, LLC

Presentation
The need for entrepreneurs, intrapreneurs and entrepreneurial thinking is critical as we continue to navigate through the aftermath of COVID-19, turbulent global affairs, and an economy which is adapting to a new virtual reality. 

It is in times like these that acting and thinking like an entrepreneur, regardless of your academic discipline or current career status, is more important than ever. Challenging times in uncharted waters requires agility, ingenuity and the ability to pivot and embrace opportunities which may be far-reaching but have the potential to yield unlimited upsides.
 
Join us for this interactive presentation where you will activate your 'inner-entrepreneur;' where we will work together to come up with out-of-the-box solutions to current challenges and those not even yet imagined. Come with an open mind and the drive to make change through entrepreneurial thinking!
---
START SMART LAW: Introduction to Startup Law
Tuesday, September 14, 2021
5:00 p.m. - 6:30 p.m. EST
Presenters: David Lehman, K&L Gates, and Reed McManigle, CMU CTTEC
Join us for a lightning round of Q&A with top startup and intellectual property lawyers. We will kick off the evening with a quick overview of the most common startup legal issues: contract law, IP protection, raising capital, entity formation and employment law and exit planning. Then you'll get to ask YOUR most pressing legal questions.
---
Customer Enchantment through Design Thinking
Wednesday, September 15, 2021

12:30 p.m. - 1:30 p.m.

 EST
Presenter: Brad Eiben, Carnegie Mellon University
Presentation
This workshop is for everybody involved in the development of products or services, from engineers to senior management.  We'll work through the process of empathizing with customers and designing solutions to problems that affect them – and will make them love your product.  Discover the importance of principles like Genchi Genbutsu and the 5 Whys in accurately defining problems.  Learn how ideation and prototyping techniques are used to help quickly convert a problem to an opportunity.
---
Entrepreneurship Through Acquisition
Thursday, September 16, 2021

12:30 p.m. - 1:30 p.m.

 EST
Presenter: Len Caric, Carnegie Mellon University
Presentation
Why interview for a job when you can be the CEO of your own company after graduation?  No ideas for a business?  No problem, acquire an existing business and be in control of your future.
---
Customer Discovery: Is My Idea a Good One?
Tuesday, September 21, 2021

12:30 p.m. - 1:30 p.m.

 EST
Presenter: Kit Needham, Swartz Center for Entrepreneurship 

Presentation
Have an idea or a technology that you think solves a big problem? Before you start building your product, learn how to correctly do "customer discovery" so you create a solution that customers will want and pay for. Saves time, prevents unnecessary pivots, and sets the stage for your first pilot.
---
Exploring Eight Types of Entrepreneurship
Wednesday, September 22, 2021

12:30 p.m. - 1:30 p.m. EST


Presenter: Laurie Barkman, M&A Advisor and CMU Adjunct Professor of Entrepreneurship 

Presentation
Thinking about entrepreneurship? Join Laurie Barkman, Founder of SmallDotBig, as she discusses entrepreneurial career options and how to find the right fit for you.
---
Federal SBIR/STTR Process and How Startups Can Take Advantage of Free Money
Thursday, September 23, 2021

12:30 p.m. - 1:30 p.m.

 EST
Presenter: Ralph Hershberger, Madera Associates LLC
Presentation
Learn the history of SBIRs, the various funding from Phases 1 & 2 and which agencies participate and discuss the current template, review process and how a startup can secure free funding through the government.
---
Pitching Innovation to the C-Suite


Tuesday, September 28, 2021

12:30 p.m. - 1:30 p.m.

 EST
Presenter: Melissa Murphy, Carnegie Mellon University
Presentation
One of the most common complaints of corporate entrepreneurs is being blindsided by questions from outside their areas of expertise.  Even well-prepared corporate entrepreneurs have higher-stakes conversations than traditional startup CEOs with stakeholders coming from narrower perspectives.
Before pitching the idea, think about it from the perspective of the functional areas of leadership in the C-Suite. Through what lenses will the most powerful decision-makers in the company view new ideas? 
 
Join us for a lively discussion about better ways to prepare for pitching innovation to the C-Suite, the much higher communications burden placed on intrapreneurs in the early days of innovation and how to better leverage tools such as the Pitching Innovation to the C-Suite Canvas.
---
START SMART LAW: How to Structure Your Capital Raise – Part 1 – The Fundamentals
Tuesday, September 28, 2021
5:00 p.m. - 6:30 p.m.

 EST
Presenter: David Lehman, K&L Gates
Presentation
Learn about the legal and economic/business issues associated with raising capital through Friends and Family, Seed Funding and Series A rounds. This session is a prerequisite to understanding and participating in Part 2 – Negotiating the Term Sheet.
Structuring investments to maximize growth
Funding from incubators/accelerators, angels, VCs, government, and foundation
---
Show Me the Money: Monetizing via IP Licenses
Wednesday, September 29, 2021

12:30 p.m. - 1:30 p.m. EST


Presenter: Matt Kirmayer & Daphne Higgs, Perkins Coie
Presentation
Perkins Coie LLP attorneys will discuss the legal fundamentals involved in monetizing your intellectual property (IP) during this panel. The seminar will cover the basics on the "big three of IP" – patent, copyright, and trademark – and how you can use legal agreements to protect and monetize your IP, including a discussion of common IP licensing terms and conditions.
---
Business Model Canvas: A Practical Guide
Tuesday, October 5, 2021 

12:30 p.m. - 1:30 p.m.
 EST
Presenter: Will Kaigler, CMU Swartz Center
Presentation
Many aspiring entrepreneurs have heard of the business model canvas, but few actually use it correctly.  This workshop will focus on the proper techniques to leverage the full value of this important tool for business planning and validation.
---
START SMART LAW: Startups v. Investors: How to Structure your Capital Raise – Part 2 - Negotiating the Term Sheet Workshop
Tuesday, October 5, 2021 

5:00 p.m. - 6:30 p.m.
 EST
Presenter: David Lehman and Adam Kelson, K&L Gates
Join us for a fun negotiation exercise in which you'll play the role of startup or investor. We'll begin the evening with a quick overview of the legal issues associated with investing in startups. We'll then divide into investor and startup groups, who will meet separately with lawyers to decide on the terms they want. We'll end the evening with a negotiation led by workshop volunteers playing the part of founders and investors and two of Pittsburgh's top startup lawyers.
---
Early Stage Fundraising from Silicon Valley Investors: Terminology, Milestones, Expectations
Wednesday, October 6, 2021

12:30 p.m. - 1:30 p.m.

 EST
Presenter: Kelly Coyne, Chalet

Presentation
There has been a fundamental shift in recent years regarding:
Fundraising Terminology - Does Series A mean the same thing in Silicon Valley as Denver? (Spoiler: it doesn't.)
Fundraising Milestones - What matters more for an early stage startup patents or traction?
Fundraising Expectations - How many customers do you need to raise a Seed round? (not zero) Does your product need to be fully functional before Pre-Seed? (in most cases, absolutely) What is the lowest ARR requirement for most institutional Series A raises? (Much higher than you would think!)
Join me for this session on fundraising from venture capitalists and make sure that you are set up for success before your first pitch email.
---
To Trust or Not to Trust: What Every Startup Needs to Know about Privacy and Cybersecurity
Thursday, October 7, 2021
12:30 p.m. - 1:30 p.m.
 EST
Presenter: John Funge, DataTribe

Presentation
Privacy and cybersecurity are no longer back-office tasks sequestered away from the core of a business. With a steady drum beat of high-profile security breaches and cases of customer data mismanagement, privacy and security are increasingly becoming board-level topics for companies large and small. They are both a threat and opportunity. This seminar will provide an overview of key privacy and cybersecurity regulations, trends and practices that every startup needs to know.
---
The Lean Startup
Tuesday, October 12, 2021


12:30 p.m. - 1:30 p.m.

 EST
Presenter: Dave Mawhinney, CMU Swartz Center

Presentation
The Lean Startup is a technical approach to generating and managing startups, helping to get an anticipated product or service into the hands of customers faster. Learn how to make your startup lean and efficient using entrepreneurial best practices in this seminar.
---
Today's MBA Student is Tomorrow's Entrepreneur
Wednesday, October 13, 2021

12:30 p.m. - 1:30 p.m.

 EST
Presenter: Cindy Padnos, Illuminate Ventures
Presentation
Recent research by Illuminate Ventures shows that over 80% of MBA students are drawn to entrepreneurship and more than half to careers in venture capital, but most do not have the support or access they desire. As a result, there is a compelling reason for students to understand the barriers and how to overcome them as well as for educators and investors to better understand the aspirations and needs of these students. The presentation will share the key findings of the survey, including the key differences between male and female attitudes toward entrepreneurship in particular.
---
How to Test a Startup Idea in One Day
Tuesday, October 19, 2021

12:30 p.m. - 1:30 p.m. EST


Presenter: Max Mirho, EntrepreNerd
There's a lot of risk to building something, even if you've done a lot of investigation into the market. In this session, we'll go through how you can test your startup ideas in the market to see if anyone will buy what you're selling - BEFORE you spend any time or money making the product itself.
---
START SMART LAW: HOW TO FORM YOUR STARTUP COMPANY – Part 1 – The Basics
Tuesday, October 19, 2021

5:00 p.m. - 6:30 p.m. EST
Presenters/Participants:
Learn the basic legal issues involved with new company formation, including choice of entity (LLC, C-Corp, social enterprise options such as non-profit (501c), Benefit Corporation, and B Corps certification, and other company structure alternatives), basics of founders agreements, splitting equity and employee vesting. We'll start the evening by hearing from lawyers and a startup who will share their experiences forming startup companies. This session is a prerequisite for participating in How to Form Your Startup Company – Part 2.
---
Getting Started With Startup Ethics
Wednesday, October 20, 2021

12:30 p.m. - 1:30 p.m.

 EST
Presenter: Dror Yaron, Ethics MVP
Developing your company ethics, and putting it into action can be straightforward, practical and even fun. Ethics MVP is designed to support entrepreneurs in communicating values and ethics - and operationalizing them - as part of their startup's value proposition.

Ethics differentiates your company to key stakeholders. Starting early sets you up for long-term success. You understand that, but could use a little boost getting started? Join us. We'll get you started with startup ethics.
---
Creating a Successful Video Pitch
Thursday, October 21, 2021

12:30 p.m. - 1:30 p.m. EST


Presenter: Brian Staszel, Carnegie Mellon University
Presentation
Is your video pitch effective for competing in an online business competition for entrepreneurs? Learn how to create a successful video and capture the attention of venture capitalists. 
If you are planning to participate in the McGinnis Venture Competition, your first video pitch will determine if you advance to the second round!
---
CANCELLED: Agile Product Development
Tuesday, October 26, 2021

12:30 p.m. - 1:30 p.m.

 EST
Presenter: Sean Ammirati, Birchmire Ventures

View on YouTube
Learn an iterative and interactive framework to manage the process of building your startup's technology solution. Master specific tips for implementing this framework in your venture and hear case studies from local Pittsburgh companies who have taken advantage of these techniques.
---
START SMART LAW: HOW TO FORM YOUR STARTUP COMPANY – Part 2 – Workshop
Tuesday, October 26, 2021

5:00 p.m. - 6:30 p.m.

 EST
Presenters/Participants:
Your team will be matched with one or more law students to design a "legal roadmap" that will recommend the best entity option for your startup and the basics of a founders agreement – all under the supervision of experienced startup lawyers! This workshop fills up quickly, so if you want to work with a law student, please send a description to sad111@pitt.edu by Friday, October 22.
---
Creative Techniques: Examining & Eliminating Barriers to Business Growth
Wednesday, October 27, 2021

12:30 p.m. - 1:30 p.m.

 EST
Presenter: Lisa Salley, Arduro, Board of Directors
---
CANCELLED: Building a startup from 0 to 1: Operations and Fundraising
Thursday, October 28, 2021

12:30 p.m. - 1:30 p.m.

 EST
Presenter: Mar Hershenson, Pear VC
View on YouTube
You've probably heard the phrase "0 to 1." But how does a founder actually get to 1? What happens in that messy in-between zone? What's the first thing you should do when you're at 0? Mar will lend some much-needed clarity to this messy early part of the startup journey, breaking down concretely what it means to go from 0 to 0.5 and 0.5 to 1.
---
Splitting the Founder's Pie & Other Aspects of Equity Compensation
Tuesday, November 2, 2021

12:30 p.m. - 1:30 p.m.

 EST
Presenter: Frank Demmler, Startup Whisperer, 2 X Frank Entrepreneurial Yoda-for-Hire

Presentation
Equity compensation can be a very mysterious concept for first-time entrepreneurs. Learn how to make critical decisions from the division of the Founders' Pie through stock option grants.
---
Investor Presentations – Beyond the Pitch
Wednesday, November 3, 2021

12:30 p.m. - 1:30 p.m.

 EST
Presenter: Jim Jen, Innovations Works and AlphaLab
Presentation
Come learn about what makes an effective investor presentation, including an overview of the content that most investors expect to see, how it fits into their investment analysis and potential pitfalls. In addition, learn about other factors that are important to raising investment and building investor relationships, especially now in this more virtual environment.
---
Using Digital to Achieve Business Goals
Thursday, November 4, 2021

12:30 p.m. - 1:30 p.m.

 EST
Presenter: Laura Kelly, Dick's Sporting Goods



Presentation
In 2019, there's no such thing as digital and IRL (in real life). Individuals and companies online presence is real life, and your online strategy should reflect that. Learn how to choose where to be online, how to establish measurable strategies that impact your business goals and how your digital and traditional strategies work together.
---
Financial Modeling


Tuesday, November 9, 2021

12:30 p.m. - 1:30 p.m.

 EST
Presenter: Phil Compton, Locomation
Presentation
If you're going to start a company, mapping out your financial projections will be an important part of that process. Learn the basics and gain insight on how to incorporate assumptions and flexibility into a model. Understand and be able to discuss key terms such as burn rate, cash runway and EBITDA which will allow you to more confidently support projections to your investors, Board and fellow team members. Includes both a financial model template and a user-friendly simple cap table. 
---
Common Sense Tips That Are Not Commonly Used For Working With Early Stage VCs
Thursday, November 11, 2021

12:30 p.m. - 1:30 p.m.

 EST
Presenter: Peter Stern, Voyant Photonics
Presentation
An impolite analysis of how to structure startup plans and messaging to optimize their attractiveness to investors.  First time entrepreneurs often misunderstand what investors find interesting, as most of what you read about is not very accurate.  Peter Stern, having done very little of interest for a decade EXCEPT helping people raise money from early stage investors, provides an analysis of how to choose new opportunities or provide descriptions of existing opportunities that will more readily compel investors to write you a check.
---
Insurance for Startups

Tuesday, November 16, 2021

12:30 p.m. - 1:30 p.m.

 EST
Presenter: Laurie Kuzneski, Kuzneski Insurance Group
Presentation
Need insurance for your startup? Learn what you need and when you need it.
---
Tune Up Your Perfect Pitch
Thursday, November 18, 2021

12:30 p.m. - 1:30 p.m.

 EST
Presenter: Daniel Teadt, Carnegie Mellon University
Learn how to maximize your speaking voice to make sure you are heard, felt and understood in every pitch meeting.  Voice expert Daniel Teadt will guide you in discovering how your voice can resonate with others and what it reveals about yourself, including solutions for finding your authentic sound, making the most of every word and enjoying the process of making your Perfect Pitch.
Upcoming CONNECTS Events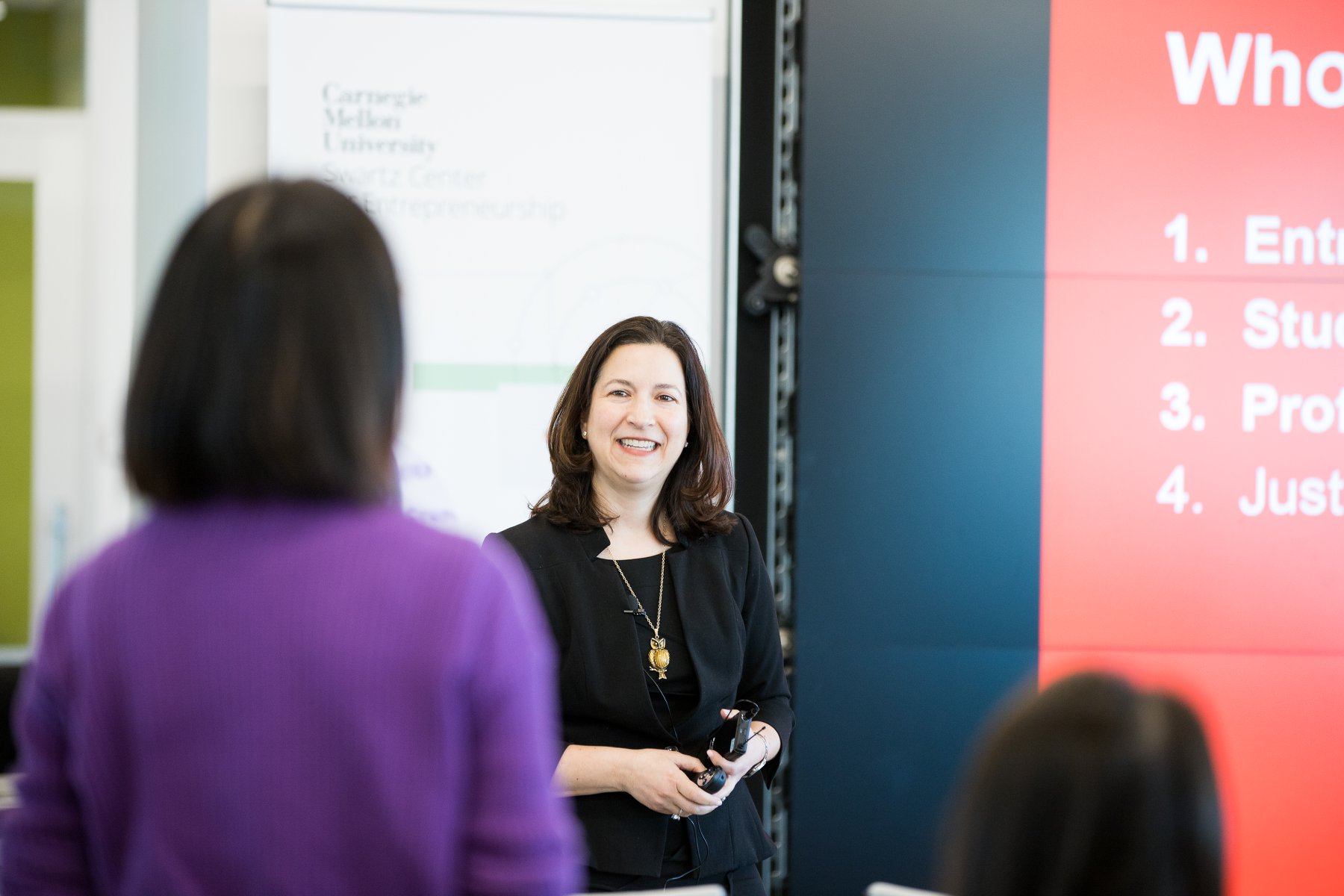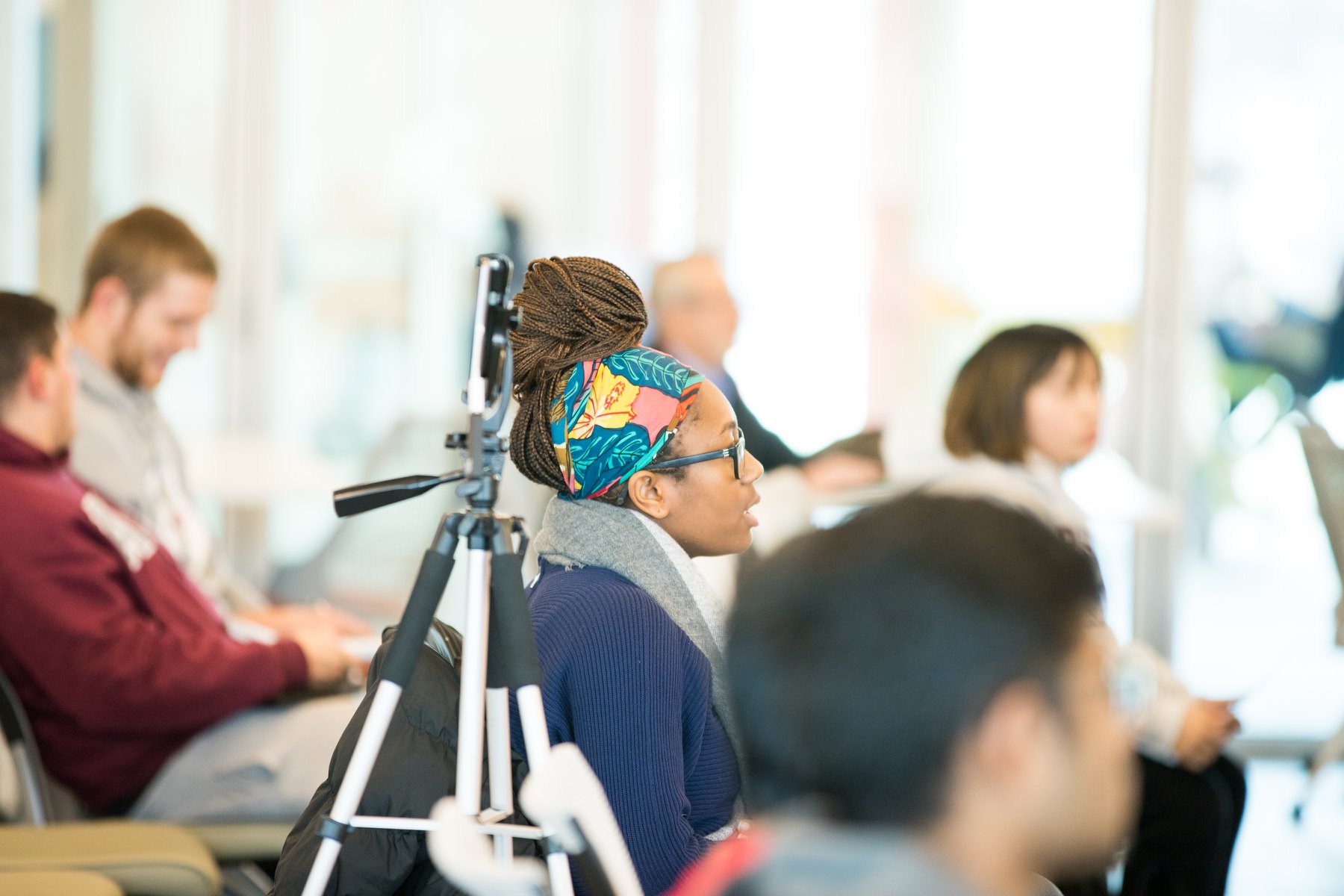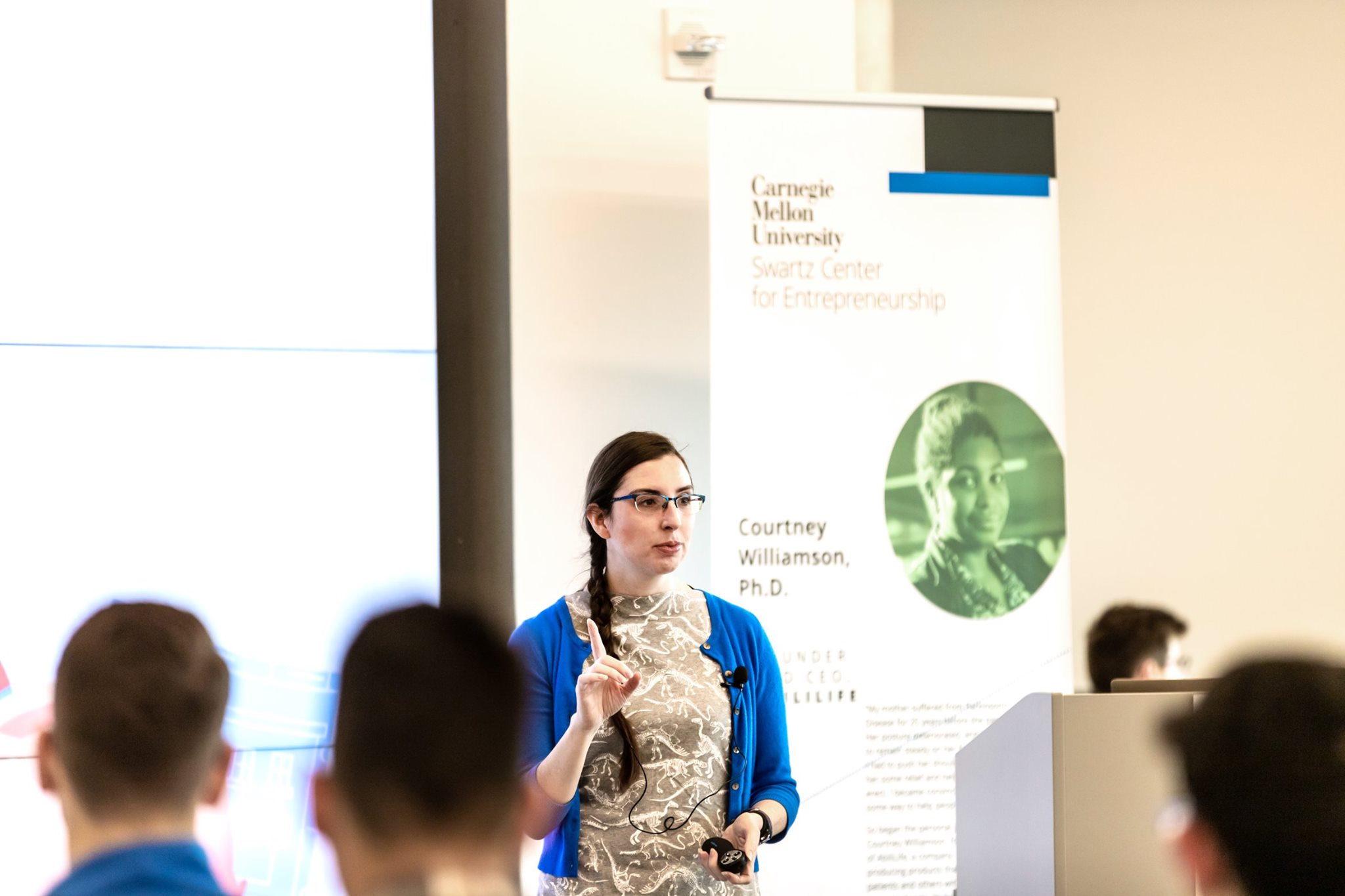 CONNECTS Series Schedules