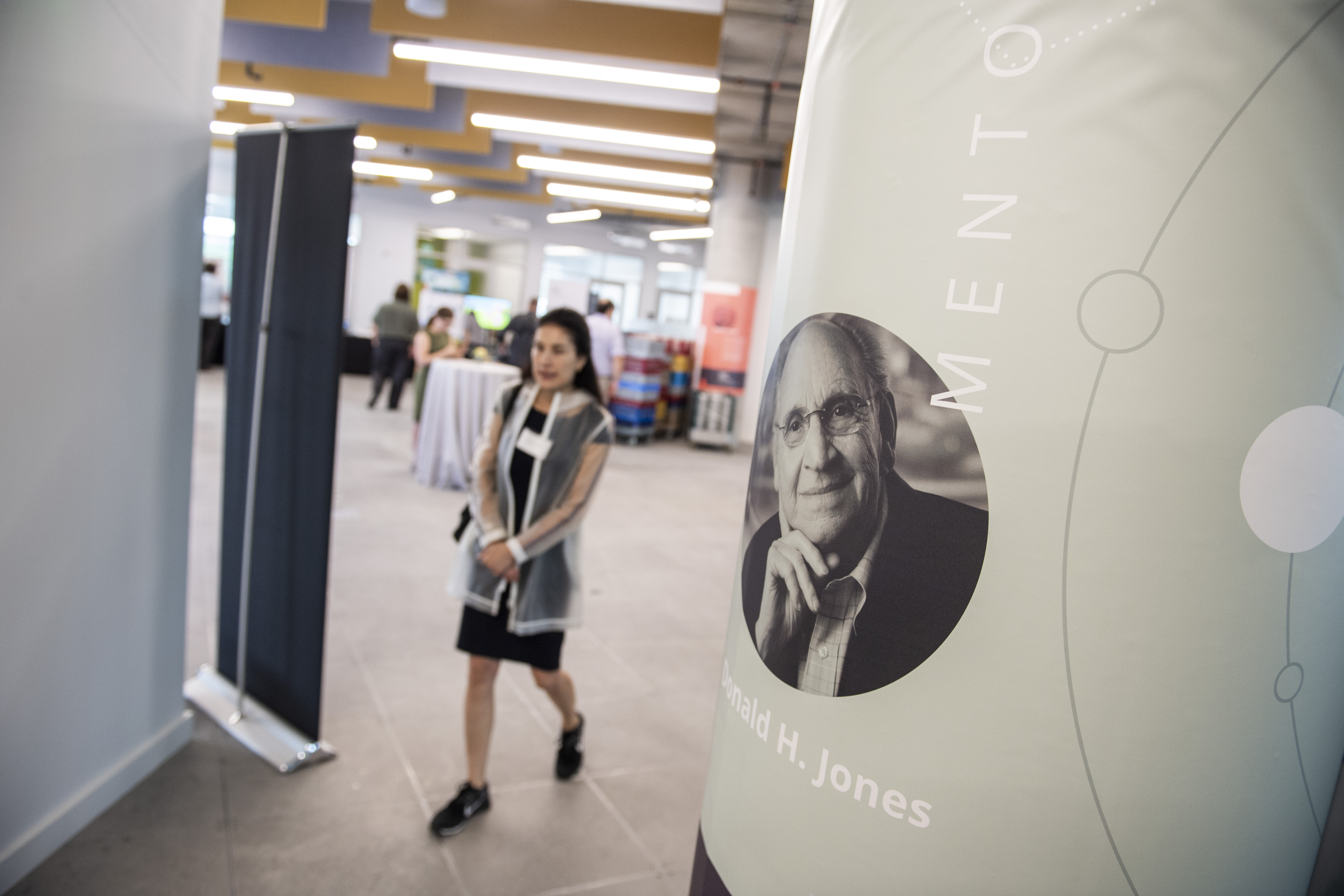 Donald H. Jones Center for Entrepreneurial Studies
Build a foundation for entrepreneurial success
Carnegie Mellon University offers challenging cross-disciplinary courses and degrees that prepare students for startup endeavors in art, business and information technology. The Donald H. Jones Center for Entrepreneurial Studies, part of the Swartz Center for Entrepreneurship, is the gateway to entrepreneurship academia across campus. Take a peek into available academic programs and find what interests you.
Undergraduate Courses
Accelerating Innovation and Entrepreneurship

67324 (DC)
Business for Engineers

39200 (CIT)
Business Science

70106 (TPR)
Commercialization & Innovation (IEE Minor)

70438 (IEE)
Entrepreneurship for Computer Scientists

15390 (CS) | 70421 (TPR)
Entrepreneurship, Growth and Industrial Change (Lisbon, Portugal)
88791 (SDS)
Entrepreneurship in Entertainment Technology

53630 (ETP)
Funding Entrepreneurial Ventures

70395 (TPR)
Independent Study in Entrepreneurship (Rubab Jafry O'Connor)

70509 (TPR)
Innovation & Entrepreneurial Mindset

70246 (TPR)
Innovation & Entrepreneurship Minor
The new Innovation and Entrepreneurship minor is a cross-university initiative that brings together STEM disciplines with arts, humanities and business as part of the Integrative Design, Arts and Technology (IDeATe) network.
In this minor, undergraduate students work collaboratively in hands-on explorations of the complete 21st century innovation ecosystem.
Graduate Courses
Graduate Degrees