What are Spark Grants?
The Project Olympus Spark Grant Fund helps Project Olympus PROBE projects kick-start their business ideas. It is available for PrOBE projects ONLY and is funded by charitable gifts from alumni and other community donors. 
More ways to support Project Olympus.
We invite you to join the supporters of Project Olympus. Your contributions will help us support commercialization by our best and brightest as vital to the growth and success of the university, the region, and the nation.

Danielle Hoffman 
Associate Director of Development
danielleh@cmu.edu 
412-268-6183

"We applied for a Spark Grant to help get our company off the ground. It gave us the resources we needed to go to a composites conference and build the infrastructure we needed to validate our business idea."
- Glenn Philen, CEO 
Carbon Freight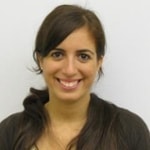 "Spark Grant has helped me hire a designer to work on the art, design and animation of my project. Also it has allowed me to make a trip to California to do customer discovery, make connections and learn about some funding opportunities."
- Nesra Yannier, CEO NoRILLA
Spark Grants Awards
PrOBE Projects are awarded up to $5K micro-grants from the Project Olympus Spark Grant Fund. These grants are made possible through charitable contributions from alumni and Friends of Project Olympus.
2021
Mach9 Robotics
Pralent
Synthody
2020
Convertsation
Komodo
Sparkline
2019
ZODAJ
Pairi
Audition Tech
2018
3D Farms
Processly
Shine Registry
Wicklets
2017
BlastPoint
Choitek
ComYoot
InvenTower
Generational Transfer Entrepreneurs
Hillside Hydro
Nimbus Robotics
StitchBridge
Toyz Electronics
2016
101
Chiroproktor
eeBooks
Inventory Connection
KOPO
Meal Matcher
Micetro
Robotany
2015
Carbon Freight
Hyliion
Nebulus
Outliers Finance
Rubitection
SimSim
VIT
2014
Abililife
Approach.io
ConnectWith
Digest-o-mat
NoRILLA
PieceMaker
RistCall
SemanticMD
ZenRez
2013
Baloonr
Lightside Labs
PieceMaker
PlayPower
Premier Distributor
RistCall
Schema Fusion
Vendalize
2012
AutoRef
EEMe
Globatrek
Prooty
2008-2009
Accel Diagnostics
Fooala
Mindkin
Semiotic
Thank you to our Spark Grant Sponsors:
Michael Baum
Tony R. Berkman
Manuel & Lenore Blum
Roger Byford
Eric C. Cooper
Eric & Melissa Daimler
Marcel D. DePaolis
Michael Donohue
Marc C. Guldimann
Adrian Hodges
James Jacob Huttner, M.D., Ph.D.
Theo Nicholas
The Painter Family
The Tey Family
Richard and Nancy Waichler
Thank you to our Spark Grant Pre-Seed & Seed Level Crowdfunding Donors
Tiffany Black
Srinath Chavali
John Choi
Randy & Pam Eager
Samir & Elora Gupta
Jeremy Guttman
Ahmad Jarjis Hasan
Philip Lehman
Jill Lehman
William Lutz
Ian Magazine
Jason McDowall
Reed McManigle
Ray Milhelm
Catherine Mott
Kit Needham
Thomas Shelly
Neil Soni
Stephen Tatum
Eric Wise
John D. & Tara Lee Wise
Jake Witherall
Thank you to our Spark Grant Entrepreneur & Bootstrap Level Crowdfunding Donors
Alison Alvarez
Niccole Atwell
Sarabeth Boak
Andy Chan
Todd Medema
Vincent Ponzo
Brandon Taylor
Nesra Yannier
Xunjie Zhang
Omar Ahmad
Lenore Blum
Kevin Elfenbein
Fang Liu
Mel Pirchesky
Justin Weinberg