What are Spark Grants?
The Project Olympus Spark Grant Fund helps Project Olympus PROBE projects kick-start their business ideas. It is available for PrOBE projects ONLY and is funded by charitable gifts from alumni and other community donors. 
More ways to support Project Olympus.
We invite you to join the supporters of Project Olympus. Your contributions will help us support commercialization by our best and brightest as vital to the growth and success of the university, the region, and the nation.

Niccole Atwell
Annual Fund & Stewardship
412-268-8305
atwell@andrew.cmu.edu

"We applied for a Spark Grant to help get our company off the ground. It gave us the resources we needed to go to a composites conference and build the infrastructure we needed to validate our business idea."
- Glenn Philen, CEO 
Carbon Freight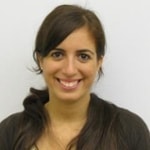 "Spark Grant has helped me hire a designer to work on the art, design and animation of my project. Also it has allowed me to make a trip to California to do customer discovery, make connections and learn about some funding opportunities."
- Nesra Yannier, CEO NoRILLA
Project Olympus Announces the 2017 Spark Grant Award Winners
PrOBE Projects are awarded up to $5K micro-grant from the Project Olympus Spark Grant Fund. These grants are made possible through charitable contributions from alumni and Friends of Project Olympus.
Hunter Hartshorne, Co-Founder | Tepper, 2020
Hillside Hydro is a portable hydroelectric generator that utilizes the power of small bodies of moving water to charge your electronic devices.
Jeremy Guttman
Ellie Gordon
Behaivior, LLC, is a Pittsburgh-based startup that is creating a technology to predict and prevent addiction relapses, using advanced wearable devices (similar to FitBits) and pattern-detection machine learning algorithms.  Our initial use case is opioid addiction. We want to help people maintain sobriety by bringing them the right intervention, at the right time, in real time.
Gabriel Chick | MBA, 2017
Brenden Van Buren | MBA, 2017
Generational Transfer Entrepreneurs (GTE) is a private investment firm that works with a group of entrepreneurial Operators-in-Residence (OIR) looking to individually acquire, operate, and grow privately held businesses. GTE offers business owners a unique transition opportunity.  Our entrepreneurs are ready to step into the ownership role and create long-term value for the company, while preserving the legacy that has been built.
John Choi, Founder | BS, 2017
Choitek is a robotics startup founded by John Choi, a Computer Science and Arts student from Carnegie Mellon University. Founded 2016 in Pittsburgh, Pennsylvania, USA, our mission is to teach and inspire with advanced educational robotics technologies for everyone.
Sarabeth Boak, Co Founder | MS, 2017
Jaehee Cho, Co-Founder | MS, 2016
StitchBridge is developing a service platform and tools to help creators make interactive virtual reality films. We also consult on client projects to create interactive virtual reality content.
Jameel Francis, Founder
ComYoot mobile app uses machine learning and location based-sharing technology to leverage on-the-go time to foster in-person interaction among people with common affiliations.
Obawole Idowu, CTO
Toyz Electronics provides accessible sustainable affordable hardware that can be utilized by diverse developers to bring innovation solutions to societal challenges. 
Thank you to our generous sponsors:
Michael Baum
Tony R. Berkman
Roger Byford
Eric C. Cooper
Marcel D. DePaolis
Michael Donohue
Marc C. Guldimann
Adrian Hodges
James Jacob Huttner, M.D., Ph.D.
Theo Nicholas
The Painter Family
Richard and Nancy Waichler
Spark Grant Past Winners