What are Spark Grants?
The Olympus Spark Grant Fund helps Project Olympus PROBEs students kick-start their business ideas. It is available for PROBE students and is funded by charitable gifts from alumni and other community donors. 
More ways to support Project Olympus.
We invite you to join the supporters of Project Olympus. Your contributions will help us support commercialization by our best and brightest as vital to the growth and success of the university, the region, and the nation.
Olympus Core Sponsorship Opportunities [pdf].

  Contact: Brian Peck
  Major Gift Officer 
  (412) 268-1739
  peckb@cs.cmu.edu

"We applied for a Spark Grant to help get our company off the ground. It gave us the resources we needed to go to a composites conference and build the infrastructure we needed to validate our business idea."
- Glenn Philen, CEO 
Carbon Freight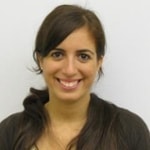 "Spark Grant has helped me hire a designer to work on the art, design and animation of my project. Also it has allowed me to make a trip to California to do customer discovery, make connections and learn about some funding opportunities."
- Nesra Yannier, CEO NoRILLA
Project Olympus Announces the 2017 Spark Grant Award Winners
PROBE Projects are awarded a $3K - $5K micro-grant from the Olympus Spark Grant Fund. These grants are made possible through charitable contributions from alumni and Friends of Olympus.
Jameel Francis, Founder
Tepper 2017
ComYoot mobile app uses machine learning and location based-sharing technology to leverage on-the-go time to foster in-person interaction among people with common affiliations.
Obawole Idowu, CTO
CIT 2017
Toyz Electronics provides accessible sustainable affordable hardware that can be utilized by diverse developers to bring innovation solutions to societal challenges. 
Spark Grant Donors
Michael Baum
Tony R. Berkman
Roger Byford
Eric C. Cooper
Marcel D. DePaolis
Michael Donohue
Marc C. Guldimann
Adrian Hodges
James Jacob Huttner, M.D., Ph.D.
Theo Nicholas
The Painter Family
Richard and Nancy Waichler
Spark Grant Past Winners