Strength in Numbers
Swartz Center for Entrepreneurship WMBE Outreach Program 
We are delivering a very "hands-on" program to support women and minority small businesses in two specific neighborhoods of Pittsburgh: Wilkinsburg and Homewood. We are working with small businesses that are women-owned and led and/or minority-owned and led in those zip codes. The companies will spend time at the Swartz Center for Entrepreneurship as well as in other venues in the communities of Wilkinsburg and Homewood receiving help to:
Build their accounting and finance capacity
Build their on-line presence through the use of websites and landing pages
Address their ad-hoc business questions
The programming is free of charge for the entrepreneurs. After the initial programming - the companies will be supported by CMU alumni mentors that have experience in accounting, finance, and entrepreneurship as well as CMU students who are adept at business disciplines and the use of technology.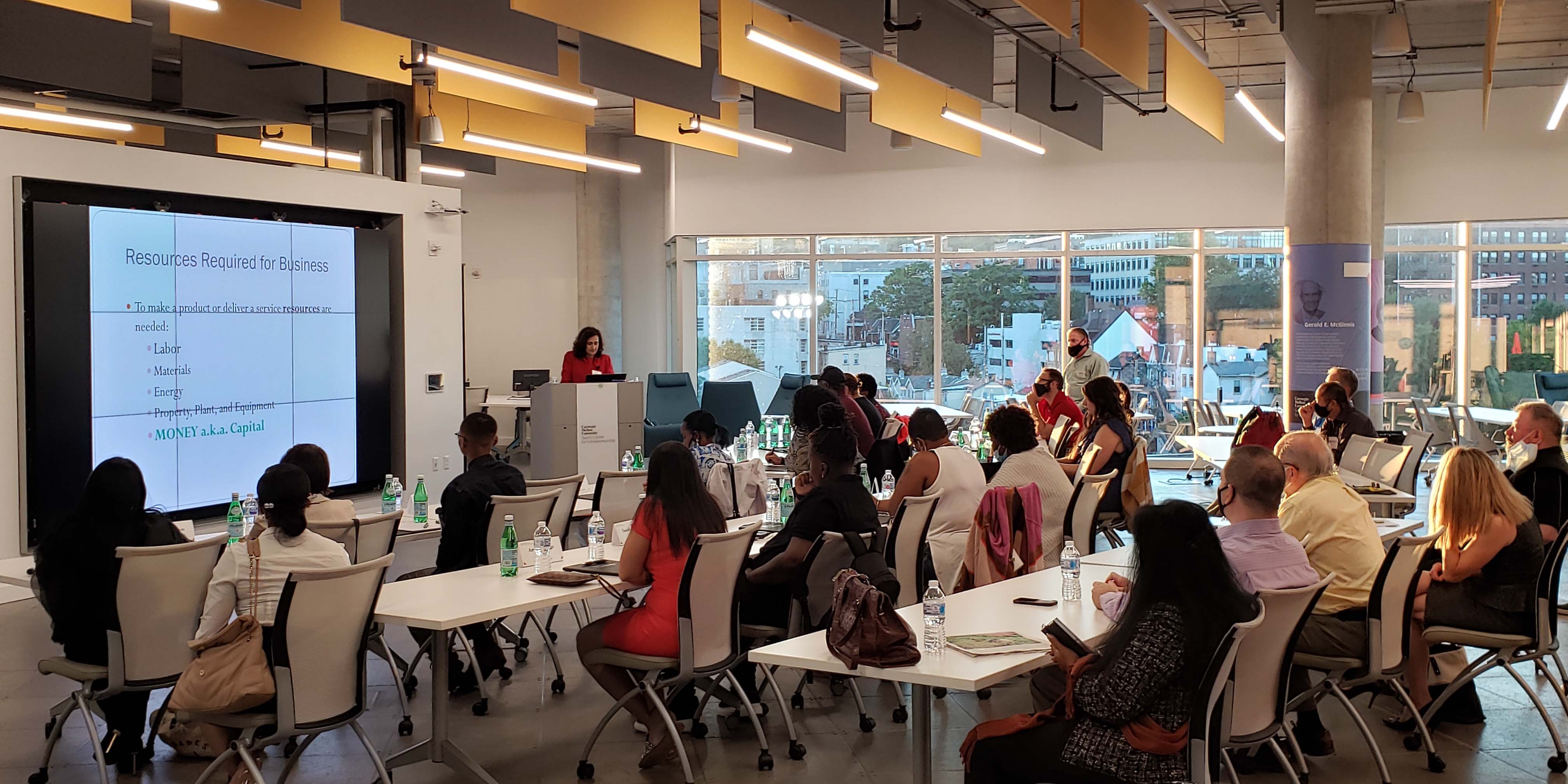 Christine Ferguson-Rau leading the first workshop on accounting and finance.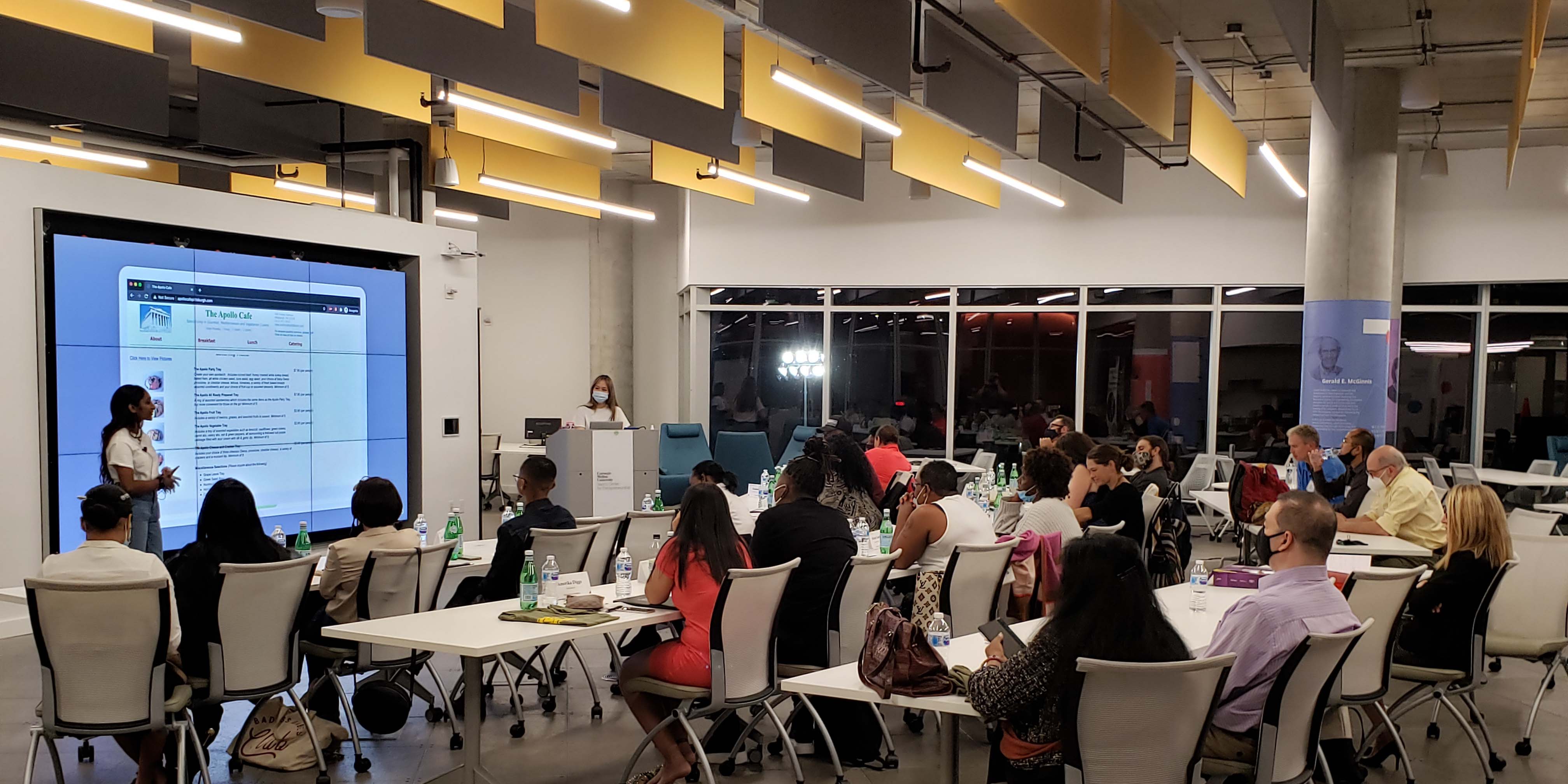 Anjali Akula and Tina Lin from re:Bloom share the importance of an online presence
for small businesses in an interactive workshop.
Participating Companies