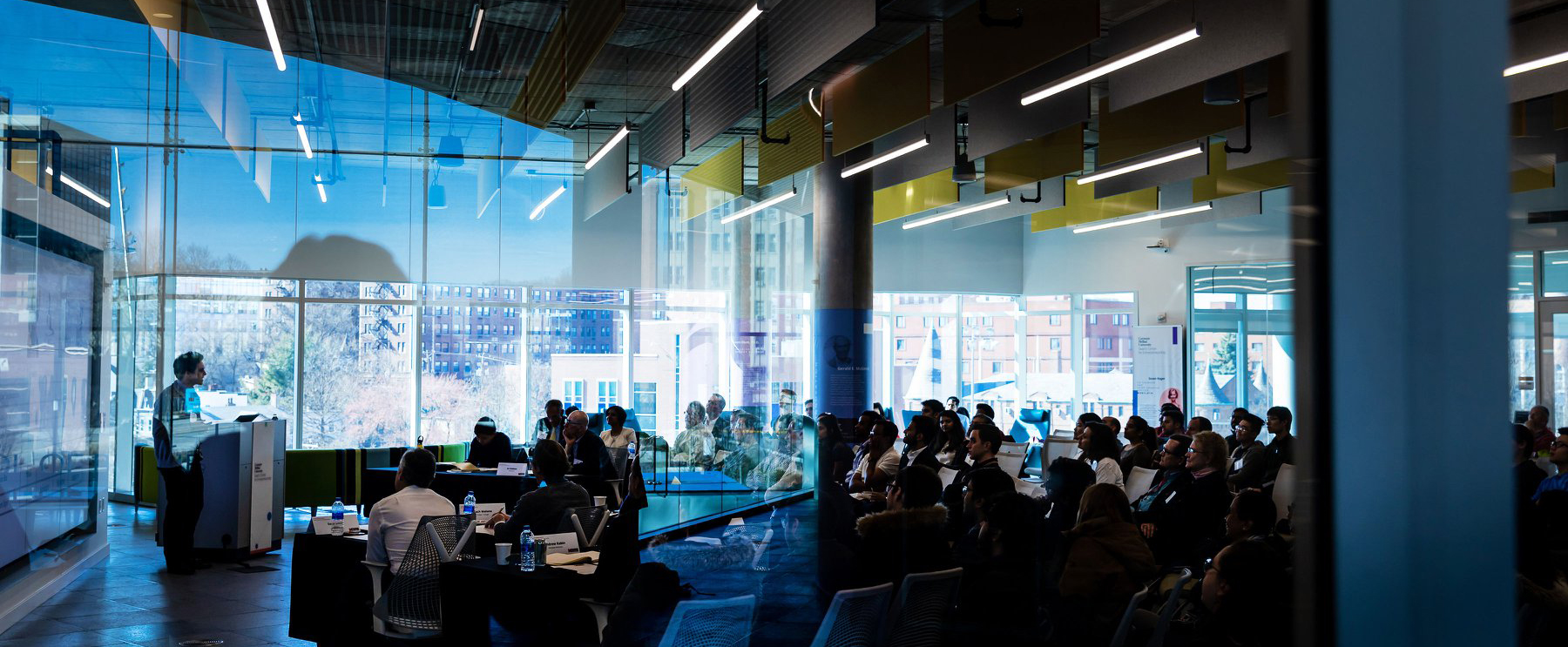 Stay informed on the latest entrepreneurship news, programs and opportunities.
Major Upcoming Events

Global Entrepreneurship Week at CMU and Pitt
November 15-22, 2019
Celebrate the entrepreneurial and innovative culture at Carnegie Mellon University and the University of Pittsburgh during Global Entrepreneurship Week, powered by the Kauffman Foundation. Be a part of the world's largest celebration of innovators and job creators who launch startups and bring ideas to life.

We continue to collaborate with Pitt's Global Entrepreneurship Week, hosted by the Innovation Institute.

Register for the 2020 McGinnis Venture Competition!
The McGinnis Venture Competition, a platform exclusively for Carnegie Mellon University's community of student entrepreneurs, brings together CMU's best and brightest student entrepreneurs to compete for $60K in investments. All participants receive crucial interaction with alumni entrepreneurs and venture capitalists, an opportunity to raise capital and valuable feedback about their ventures.

Applications are due on Wednesday, Janurary 22, 2020. The final live round will be held at the Swartz Center for Entrepreneurship at Carnegie Mellon University's Pittsburgh campus in March, 2020.
CMU'S CORPORATE STARTUP LAB (CSL) PRESENTS: THE CORPORATE ENTREPRENEURSHIP PHENOMENON ON DECEMBER 5, 2019

In today's highly disruptive digital economy, large corporations must find ways to marry their prized assets--great customers, deep relationships, sound financials, industry expertise and vast R&D resources—with entrepreneurial energy, mindsets and processes that let you see around the corner.

This event will explore high-potential approaches to unleashing the power of corporate incumbency with the passion of entrepreneurs. The event will be held on Thursday, December 5, 2019 at the CMU Swartz Center for Entrepreneurship, Tepper School of Business, 3rd Floor.