Join Our Weekly Bulletin
Stay up to date on the latest entrepreneurship news, programs and opportunities.
Major Upcoming Events for the Swartz Center & CMU T&E

Our CONNECTS seminar series enhances the experiential education of any individual interested in innovation and entrepreneurship. Tailored mainly for students to help take their ideas from conception to commercialization, the seminars run throughout the academic year. Teams looking for talent and talent looking for teams can CONNECT at these events.
Lear more>>

Family Business Leadership Speakers Series presents
Stephanie Hickman, President & CEO, Trice Construction Company
From Mississippi Dirt Roads to the Obama Presidential Center: Building Generational Success
Tuesday, February 7, 2023
5:30 - 6:30 p.m. EST
CMU Simmons A (Auditorium),Tepper School of Business, 4765 Forbes Avenue
Each year, the CMU Swartz Center invites Family Business Leaders to join us for a talk, which is open to the Tepper School and broader Pittsburgh community. Speakers include family business leaders, family enterprise thinkers and advisors targeting particular pain points around succession, valuation, mediating family conflict and other family business specific topics.

Cleantech Open Northeast Pittsburgh Kickoff Party
Wednesday, February 8, 2023
5:30 p.m. EST
Swartz Center for Entrepreneurship, Tepper Quad, 3rd Floor
Come join Cleantech Open Northeast for an evening of food, drink, celebration and opportunity at the Swartz Center for Entrepreneurship at Carnegie Mellon University. This event is co-hosted by CMU's Swartz Center and the Scott Institute for Energy Innovation.

VentureBridge Tech and Recruiting Talk: Innovations in AI/Robotics, Engineering and Software at CMU Alumni Startup Companies
Tuesday, February 14, 2023
5:30 - 7:00 PM | EST
CMU Swartz Center for Entrepreneurship, Tepper Quad, 3rd Floor

Register

VentureBridge Summer Accelerator Info Sessions
Join a virtual info session to learn more about the VentureBridge Summer Accelerator
Wednesday, February 15, 2023
Register
Wednesday, March 15, 2023
Register

CSL Fireside Chat Speaker Series: Kevin Acklin
Monday, February 20, 2023
5:00 - 6:00 PM | EST
Swartz Center, Tepper Quad, 3rd Floor
Register

The Corporate Startup Lab (CSL) is proud to continue its popular Fireside Chat series with Kevin Acklin, President of Business Operations at the Pittsburgh Penguins. Previously Chief Operating Officer and General Counsel with the Penguins, Kevin oversees all business operations of the club and its affiliates, reporting directly to ownership at Fenway Sports Group.

Robotics Factory Meet and Greet
February 21, 2023
6:00 - 7:00 PM | EST
Swartz Center for Entrepreneurship, Tepper Quad, 3rd Floor
Join the CMU Swartz Center for an in-person information session to learn about Innovation Works' new Robotics Factory Accelerate Program launching in 2023.
The Robotics Factory-Accelerate program is a new accelerator for robotics and advanced technology. The program will run from June 2023 through January 2024, and will accep up to six pre-seed startups.
Similar to Innovation Works' three existing accelerators (software, hardware, life sciences), the Robotics Factory-Accelerate program will propel startups to the next level of success through mentorship, customized programming, manufacturing support, network resources and up to $100K in funding.
The deadline to apply to the Accelerator is March 31, 2023. 
Patron Office Hours
Pwc and Steptoe & Johnson, PLLC are holding office hours in person at the Swartz Center for Entrepreneurship for any interested CMU graduate, undergraduate or alumni interested in entrepreneurship or members of the Swartz Center network.
Upcoming 'In Person' Office Hours
Location: Swartz Center for Entrepreneurship, Tepper Quad, 3rd Floor,
Suite 3700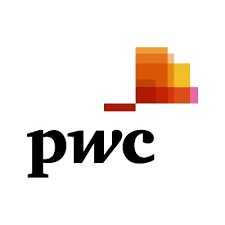 PwC Office Hours - Trust and Consulting Solutions
When: The following Wednesdays at 12-5PM | ET
March 1, 2023
April 5, 2023
May 3, 2023
June 7, 2023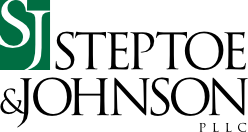 Steptoe & Johnson, PLLC - Legal Services Office Hours
When: Every Thursday between 12-4pm | ET
Walk-ins accepted. Registration NOT required!