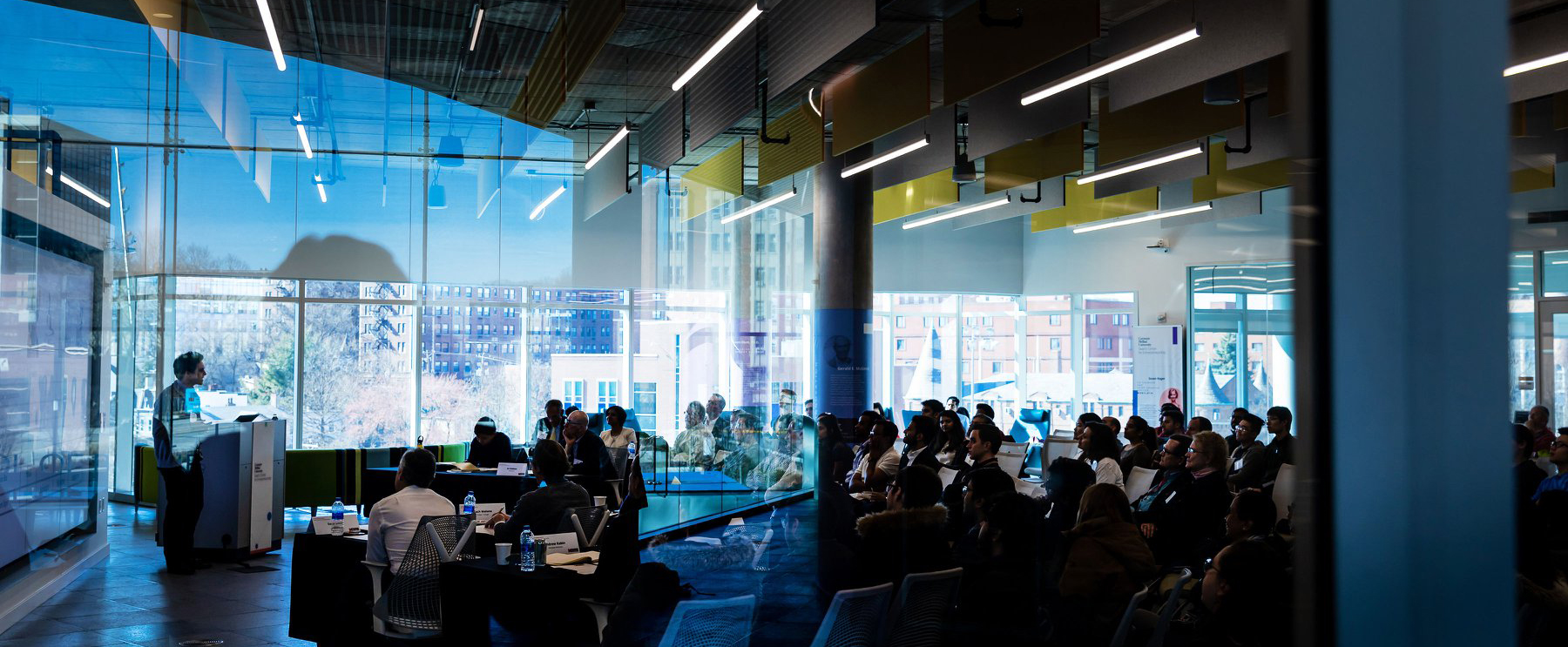 Major Upcoming Events
John L. Ford, Sr., Historian

Seeking Truth and Profit: Entrepreneurship Fueled By the Procurement of Ancient African and African-American Artifacts, Documents, Maps and Coins
Monday, September 23, 2019
12:30 - 1:30 p.m.
Swartz Center for Entrepreneurship
Tepper School of Business, 3rd Floor
4765 Forbes Avenue
Pittsburgh, PA 15213
Register
John is a native of Pittsburgh, PA with family roots in Charlottesville, Virginia. He believes in strong family ties and proclaims firmly that knowledge equals courage, dignity and vision. He recently retired from the John Heinz History Center as a director in the museums Education Division. The Heinz Center is an affiliate of the Smithsonian Institution. Previously, for more than 30 years, John excelled in management positions with Mellon Bank National Association, Parke-Davis and Company, 3M Corporation and was the first Black to work at the corporate offices of Harbison and Walker Refractories Company during the Civil Rights era of the 1960's. While at Mellon Bank NA, he completed bank management curriculums with the American Institute of Banking.
Throughout his professional corporate career, he independently studied and researched African and African-American history. His studies progressed further and examined areas of genetics and anthropology that give a more full understanding of African or indeed, Cushite history. Enlightened by these studies and works, he aggressively pursued and procured collections of coins, documents, maps and other artifacts that authenticate the essentials of ancient as well as contemporary Black history. Many artifacts in his collection date back to 2,500 BCE and he maintains reference materials documenting Black history for more than 2.5M years. His collection is known to be one of the largest in the nation.
Panel Discussion: The Power of AI in the Workplace, hosted by Liquidnet
September 26, 2019
6:00 p.m. - 8:00 p.m.
Liquidnet Headquarters, 620 8th Avenue, 20th floor, New York, NY 10018
$5/person (Proceeds go towards future NY Tech and Entrepreneurship events)
Register (by Thursday, September 19, 2019)
Learn more
Join CMU + Liquidnet for a lively discussion on effective AI implementation within the workplace.
Moderator, Evan Schnidman, Ph.D (Head of Prattle Analytics, a Liquidnet Company), will stir up insights with speakers Andrew Arnold, Ph.D (Machine Learning Research, Google; CS 2007, 2009), Tom Doris, Ph.D (Global Head of Data Science, Liquidnet) and Manuela Veloso, Ph.D (Head of AI Research, J.P. Morgan; Herbert Simon University Professor, SCS; CS 1989, 1992), addressing topics such as:
How can companies effectively implement AI across the firm, within the division, or even within a group?
How do you build an effective AI/ML team?
Where is AI/ML already implemented and what could it look like in five years?
Schedule:
6:00 - 6:30 p.m. Registration + Check-in
6:30 - 7:30 p.m. Panel Discussion + Q&A
7:30 - 8:00 p.m. Networking
VentureBridge SV Mentor Matching Event
Monday October 7 and Tuesday, October 8, 2019
4:30 p.m. – 6:30 p.m. (PST)
San Francisco and Palo Alto
The
VentureBridge Silicon Valley
program is hosting its Fall Mentor Matching events on October 7 and October 8, 2019 in San Francisco and Palo Alto, CA.
Finding the right mentors and advisors can make a significant difference for an entrepreneur. The VentureBridge program helps to facilitate these connections through organized matching events. Entrepreneurs are given five minutes to present their startup to a group of CMU alumni mentors. After the presentations, mentors and entrepreneurs have time to interact and participate in a mutual, matching process.
The VentureBridge Mentor Matching program is open to all current students, faculty, staff and alumni entrepreneurs.
Interested entrepreneurs can apply
here
.
Be a part of our entrepreneurship network
---
Stay informed on the latest entrepreneurship news, programs, and opportunities at Carnegie Mellon University.
CTTEC Office Hours: Monday to Thursday
---

Have a research innovation you'd like to commercialize? Licensing managers at CTTEC hold office hours around campus.