Startups at Project Olympus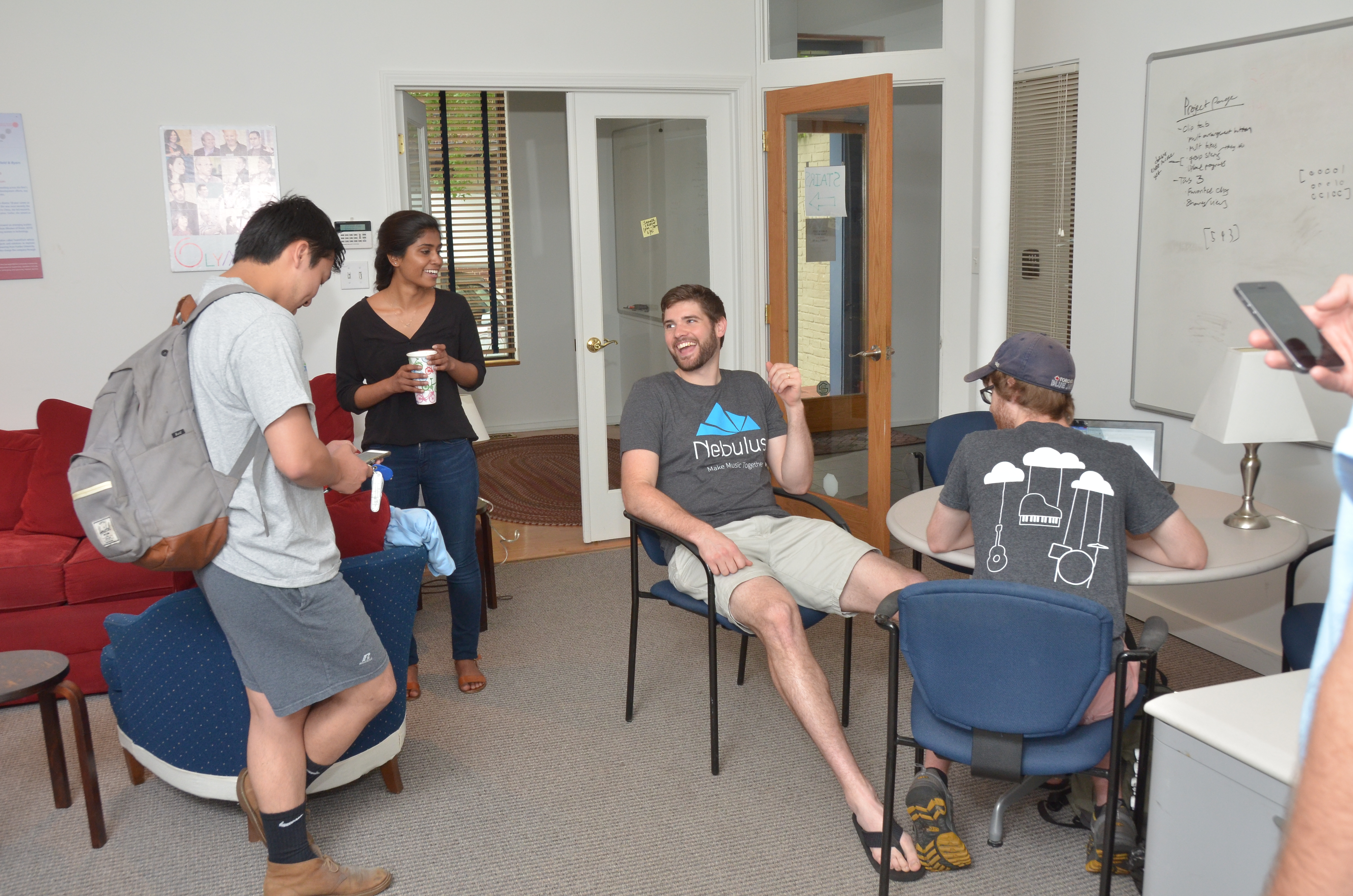 Project Olympus and the Swartz Center for Entrepreneurship welcome all Carnegie Mellon University current and alumni entrepreneurs and startups. 
The Project Olympus space is two side-by-side buildings on Henry Street, contains 3 floors on each side with just over 8,000 square feet in total, 6 dedicated offices, 6 open office spaces, 4 conference rooms, an event space for up to 50 people, and a small maker-space. Additionally, there are 2 common areas that contain first-come-first-serve tables and are available for any approved Carnegie Mellon University related startup to use. The space is completely configurable of tables and furniture for whatever the needs of the startups may be along with 24/7 access for all team members.
Each startup in Project Olympus was founded by Carnegie Mellon University alumni, undergraduates, graduates, post-docs and faculty. 
Interested in working with Project Olympus?
---
Project Olympus works at the earliest stage with students at all levels, faculty, and staff to accelerate the commercialization of cutting-edge university research and innovative ideas. Olympus serves as an incubator and accelerator for advanced technologies in the fields of AI, machine learning, robotics, chemistry/advanced materials, cybersecurity, clean technology/energy, and medical devices/biotech.
The application process requires the following:
Must have one CMU affiliated founder (Student, Faculty, Staff, Alumni)
Completion of the application for entrepreneurship space
A meeting with an Olympus Entrepreneur-in-Residence
If you are accepted you must execute the Right of Entry Agreement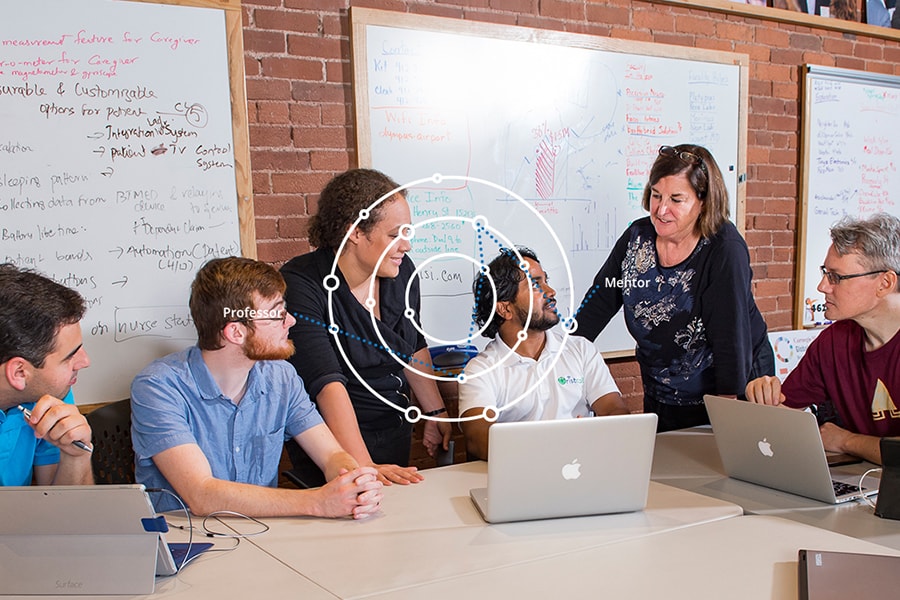 First-Come First-Served Tables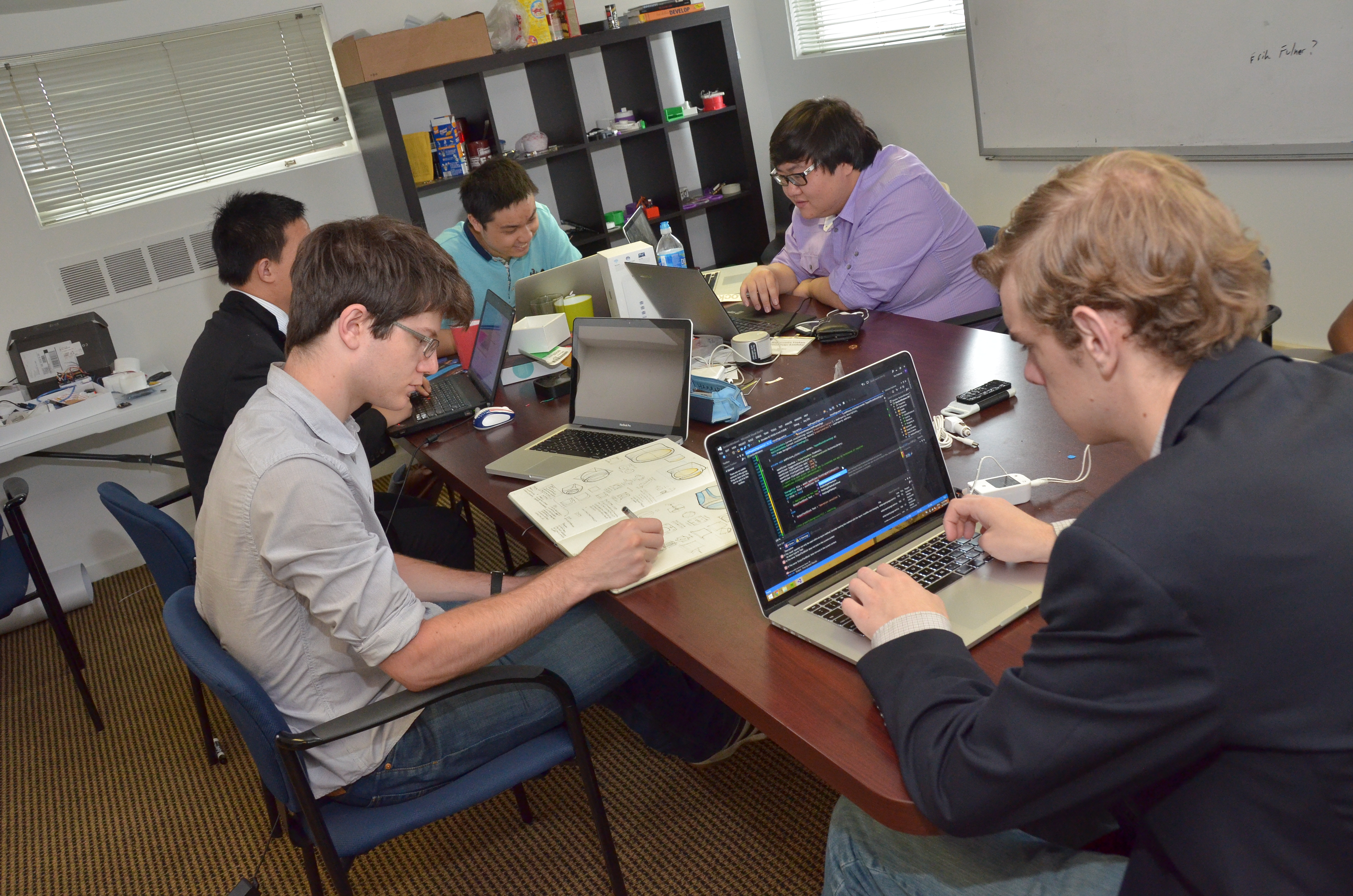 ---
Approved entrepreneurs who are still working on exploring their entrepreneurship idea or are in the early stages of their startup are welcome to use any of the available first-come first-served tables.
They also have 24-hour access to the space and are able to request reservations for the Project Olympus conference rooms.
Computer Monitors for All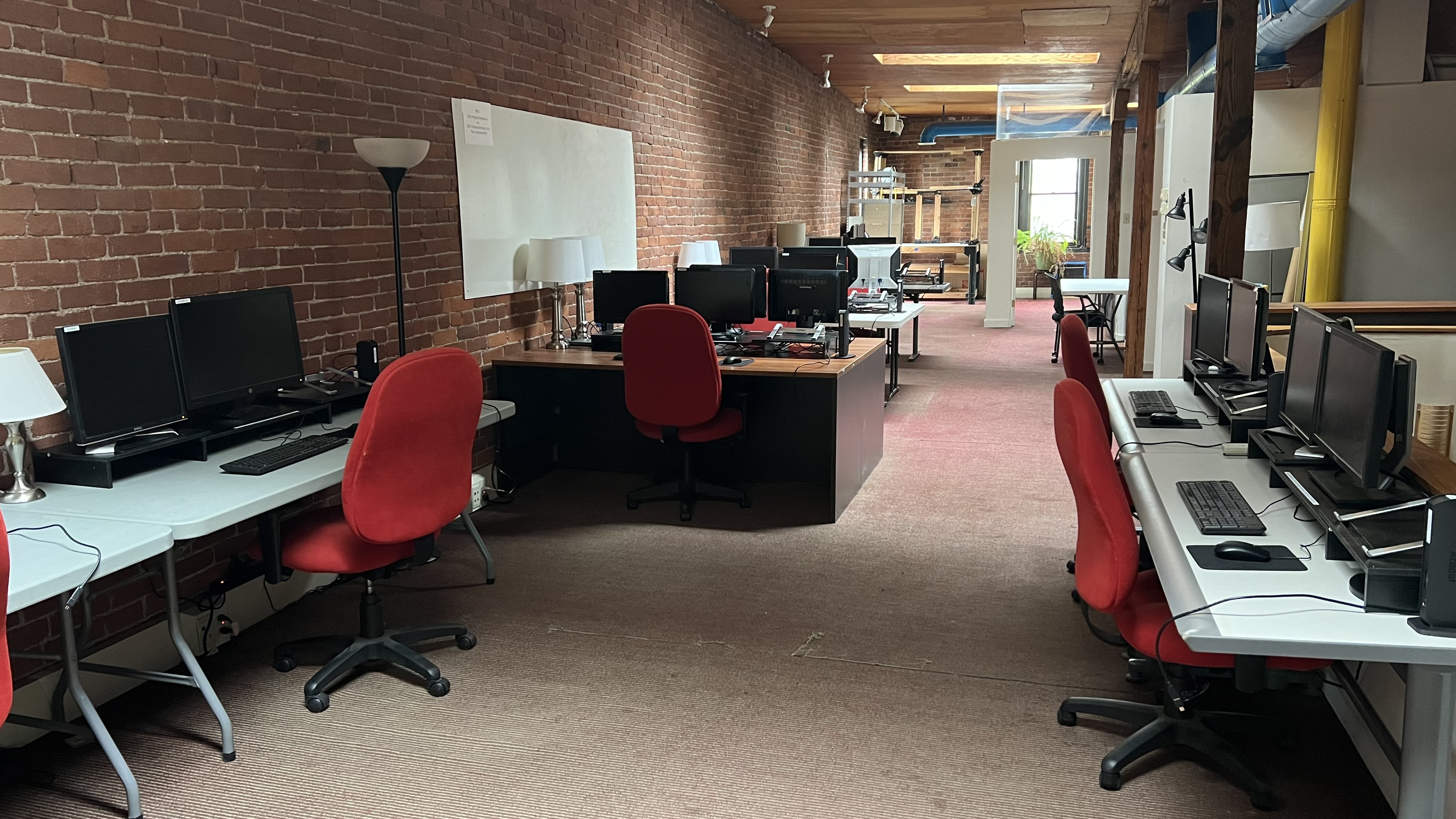 ---
Over ten double-monitor stations for everyone to use! We provide all of the cords, you just need to plug and play. 
Enjoy more Screen Real Estate for those projects that require you to view multiple things at once. 
Dedicated Tables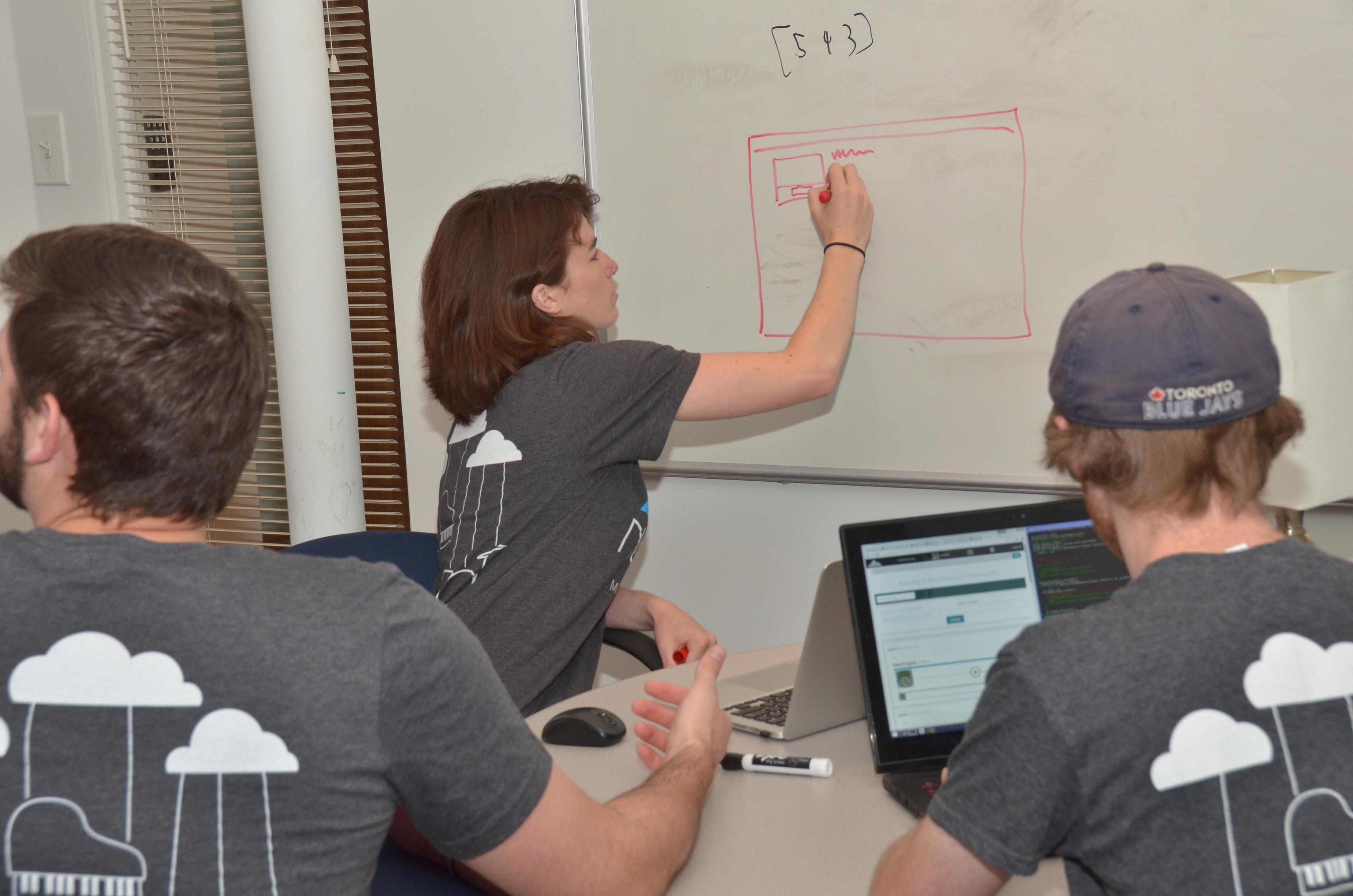 ---
Entrepreneurs who have demonstrated significant progress and commitment to their startup through their work at Project Olympus are assigned a dedicated space.
Dedicated spaces are clearly marked with the startups logo and/or name and are reserved for use only by that startup.
Offices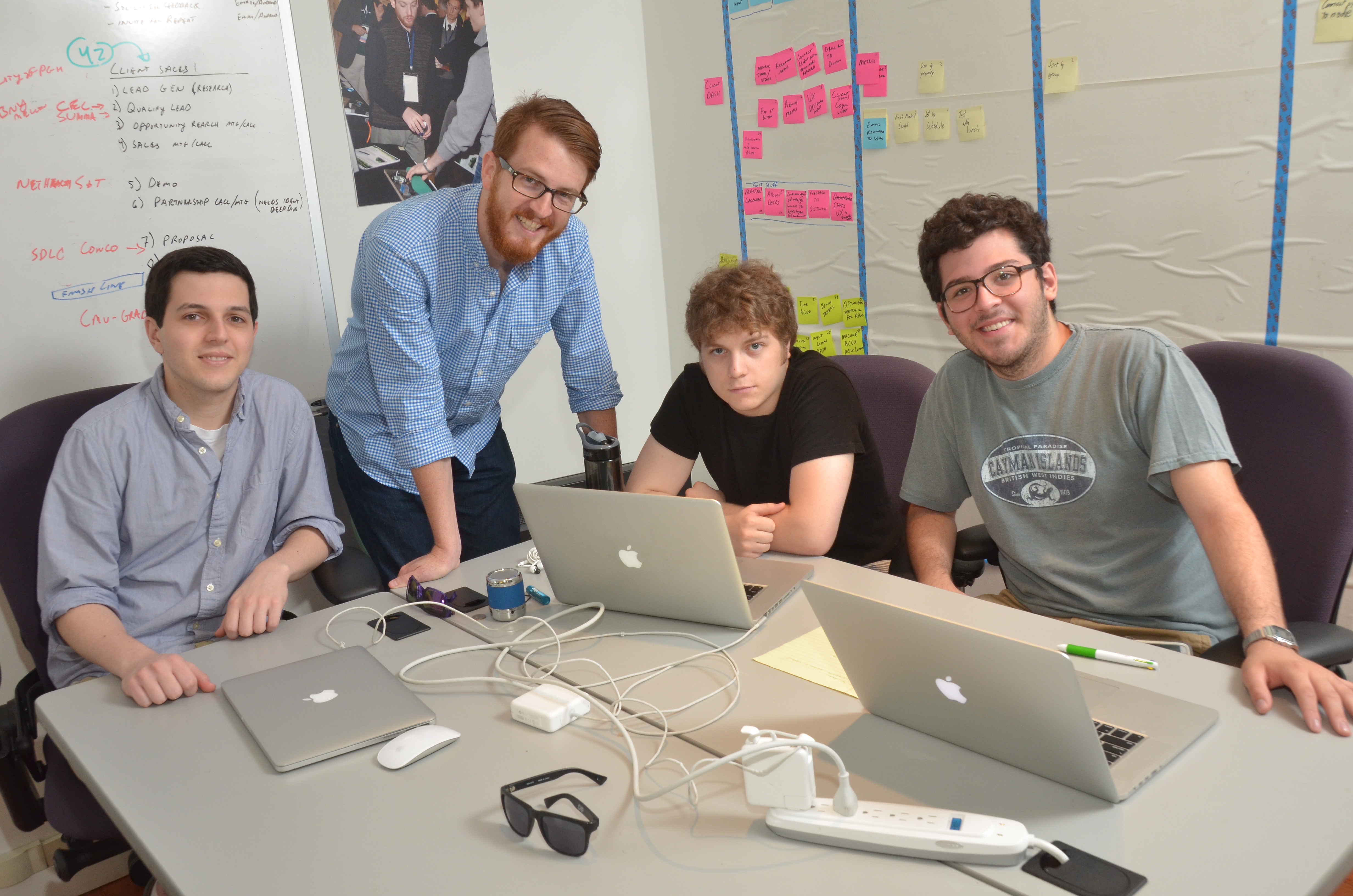 ---
Use of one of the six Project Olympus offices is reserved for the entrepreneurs who have shown the most progress, commitment, and dedication to their startup.
Offices are assigned by the Project Olympus Access Committee and are reviewed on a semester basis.