News
Friday, April 16, 2021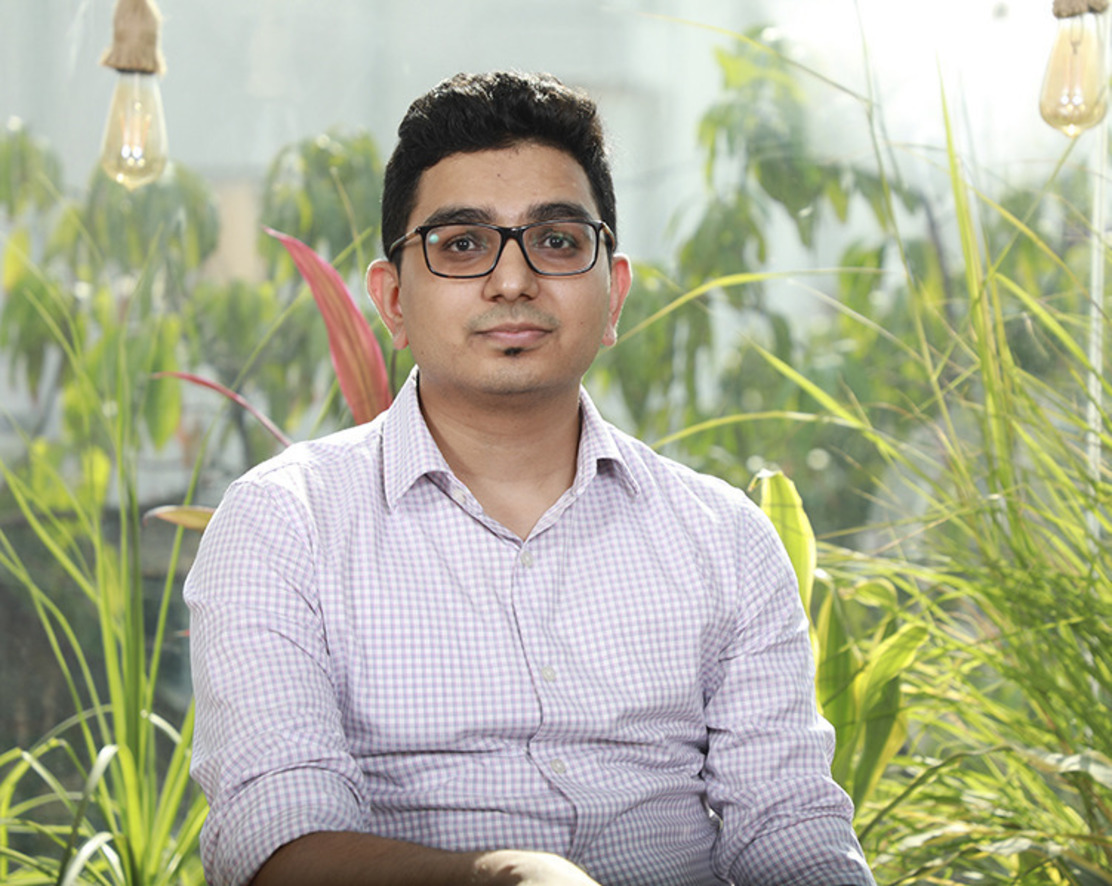 CMU alumnus Sumit Ghorawat and his friends—Deepak Dhanotiya and Tanutejas Saraswat—stayed steady after they started ShopKirana in Indore in 2015, and stayed put in the Tier II city till the end of 2018. The business-to-business (B2B) supply chain-focused startup for mom-and-pop (kirana) stores started working with a handful of kiranas for a few months; closed the year with over 100 stores, gradually increased the network over the next few years in Indore and closed FY18 with a revenue of Rs8.92 crore.
Thursday, April 15, 2021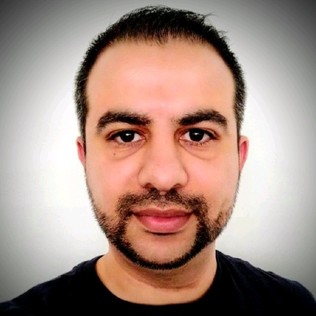 Troutwood Brings On An Advisor
Gene Natali, CEO of financial technology company Troutwood, has announced the addition of Yazid Hamdi, MSIT-SE '17 as the company's first advisor. Yazid is a software architect at Siemons Mobility and a member of Carnegie Mellon University's Alumni Advisory board. Founded out of the CMU Swartz Center, Troutwood designs and develops financial applications and investment education tools built around a philosophy of Save First Planning.
Friday, April 9, 2021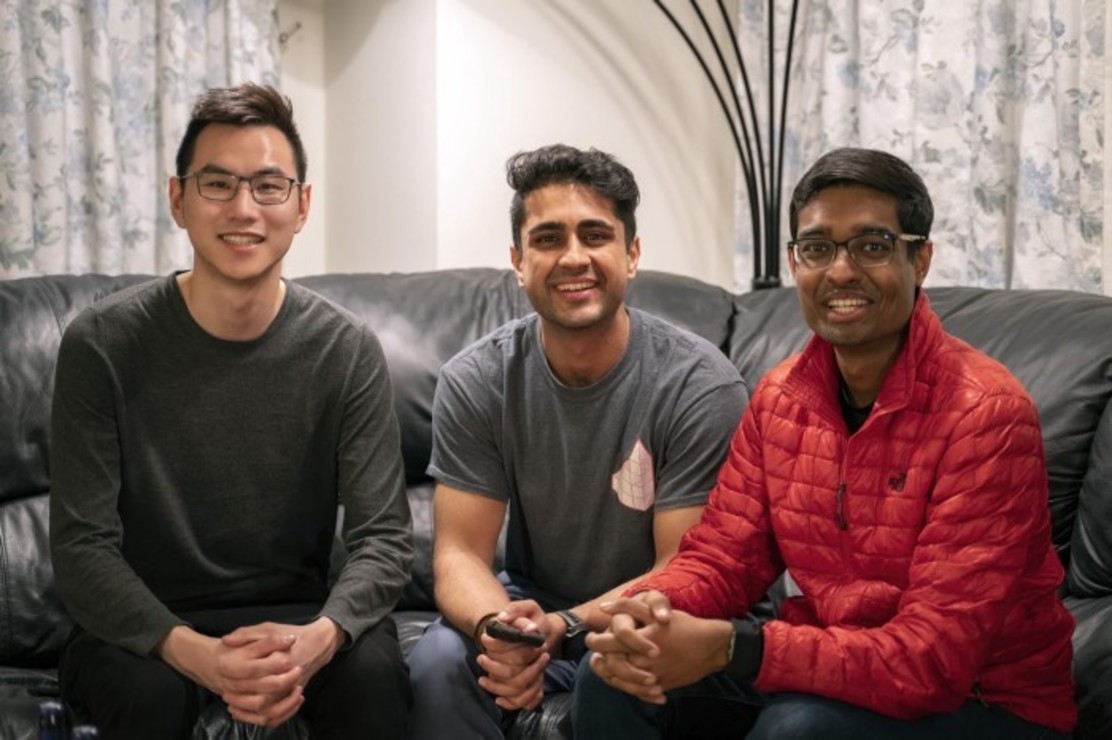 Carnegie Mellon University alumni Arman Hezarkhani, Nikhil Choudhary and Jason Zhu co-founded Parthean to make learning a habit with a community-based platform that provides daily, curated content and progress tracking. The three founders, who collectively have experiences across tech and consulting companies including Google, Palantir, and BCG, were recently interviewed by Built by.
Wednesday, April 7, 2021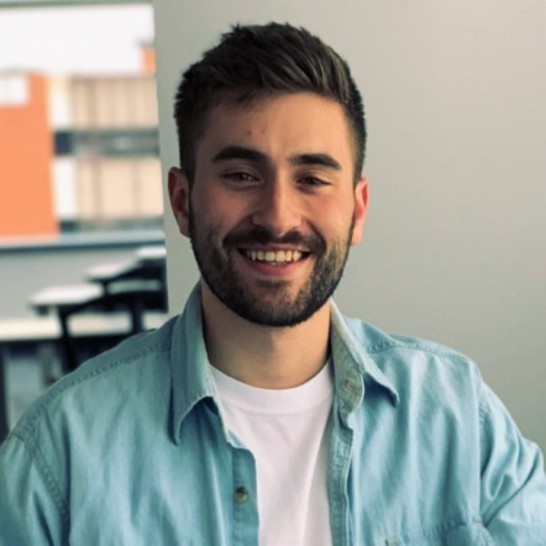 Wednesday, April 7, 2021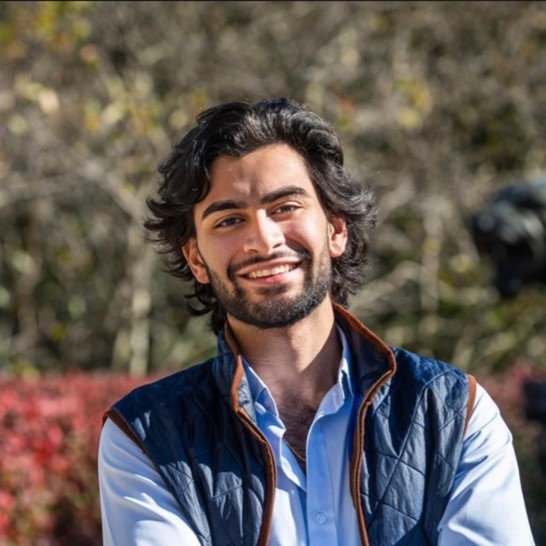 Wednesday, March 31, 2021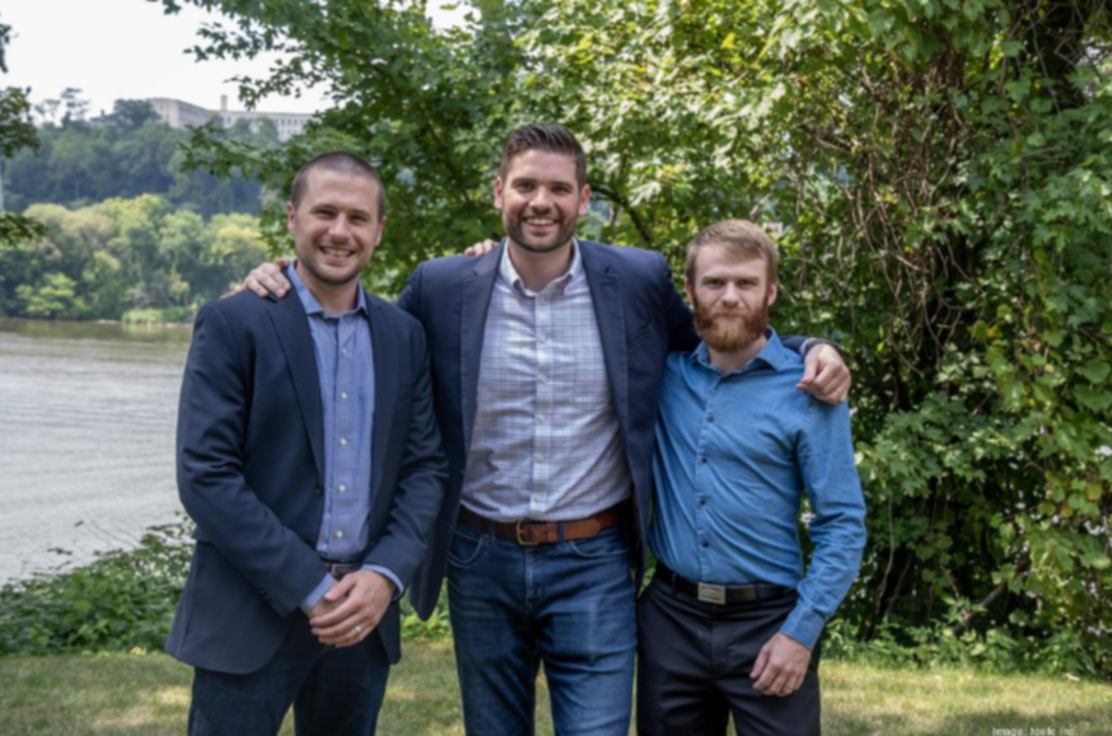 Idelic Inc., developer of commercial trucking analytics and driver management solutions, recently raised $20M. The Series B round was led by Highland Capital Partners, with participation from AXA Venture Partners and previous investors Birchmere Ventures, Origin Ventures, TDF Ventures and SaaS Venture Capital. Idelic is co-founded by CMU Tepper School of Business alumni Nick Bartel and Hayden Cardiff, and MS Music and Technology technical co-founder, Andrew Russell.
Tuesday, March 30, 2021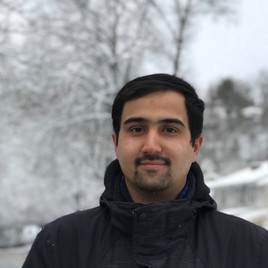 Alireza Chamanzar, an electrical and computer engineering Ph.D. student and CMU Swartz Center Innovation Fellow, has recently published a paper about an algorithm he created to noninvasively locate silent regions of the brain. The algorithm, called SilenceMap, uses data from an EEG, a device that collects brain activity from electrodes placed on the patient's head.
Read more at the Carnegie Mellon University College of Engineering.
Friday, March 26, 2021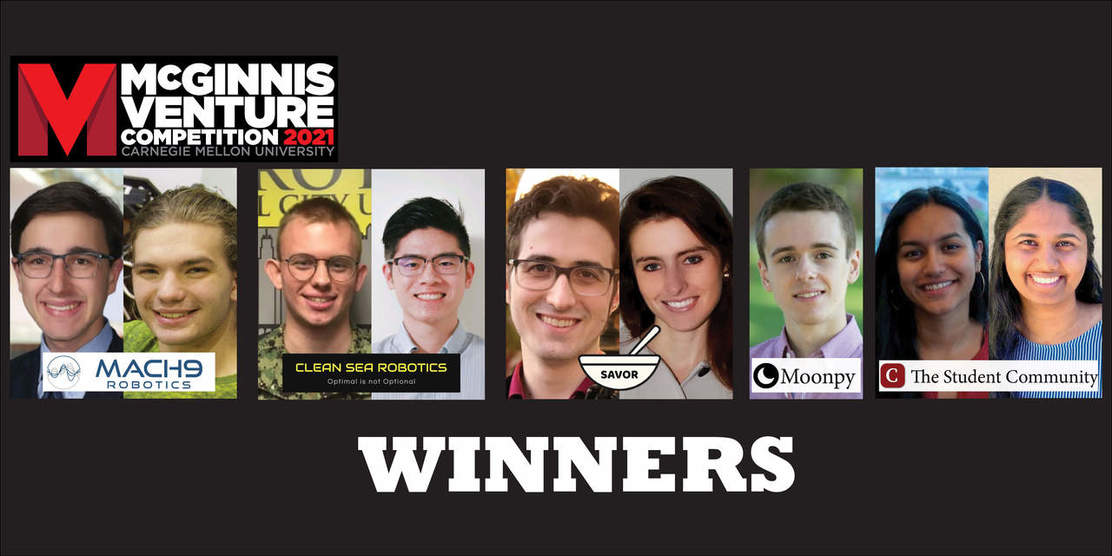 The CMU Swartz Center held its annual McGinnis Venture Competition on Tuesday, March 23, 2021. The competition was held virtually for the second time due to COVID restrictions. Among the final teams who pitched for $60K investments were a panel of esteemed judges from the community. The judges included:

Jim Jen (Innovation Works, AlphaLab), Illana Diamond (412 Venture Fund, LP), Raji Sankar (Choolaah), Ari Rabban (Phone.com, Inc.), Bruce Gebhardt (Pathfinder Capital Advisors), Ed Engler (VC, entrepreneur), John Levinson (Investor/Advisor), Zach Malone (Draper Triangle Ventures), Meredith Grelli (Wigle Whiskey), Alicia McGinnis (Audrey's Kitchen) and Jake Poliskin (Mark Cuban Companies). This year's sponsors were: Phone.com, Philips, Choolaah and Jerry and Alicia McGinnis.

The undergraduate track winners are: 

First place ($4K): Moonpy (Benjamin Graham) 
Second place ($2,500): The Student Community (Snehita Sana, Nina Zanarelli)

The graduate track winners are:

First place ($25K): Mach9 Robotics (Alexander Baikovitz)
Second place ($15K): Clean Sea Robotics (Stefan Zhu, Danny Vedova and Evan Myers)
Third place ($10K): Savor Robotics (Emily Ellis and Connor Colombo)

Find out more about the winners and read about the competition.

The McGinnis Venture Competition is made possible by a generous endowment from Gerald E. McGinnis, founder of Respironics.
Read more at the Pittsburgh Business Times and the Tepper School of Business. 
Thursday, March 25, 2021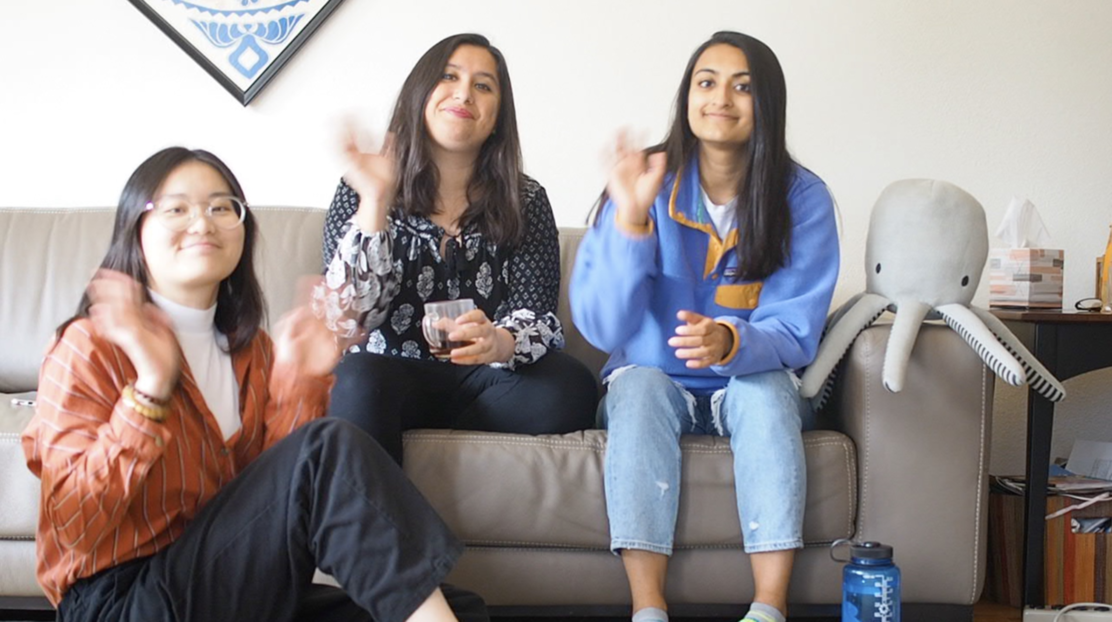 Refiberd, co-founded by CMU alumni Sarika Bajaj, Tushita Gupta and Mingyue (Ida) Wang, won the Best Bootstrap Company award at SXSW 2021, after pitching as a top five finalist in the Social & Culture category. The team also released their first pre-sale collection of embroidery made with Refiberd's recycled thread at the competition.
Thursday, March 25, 2021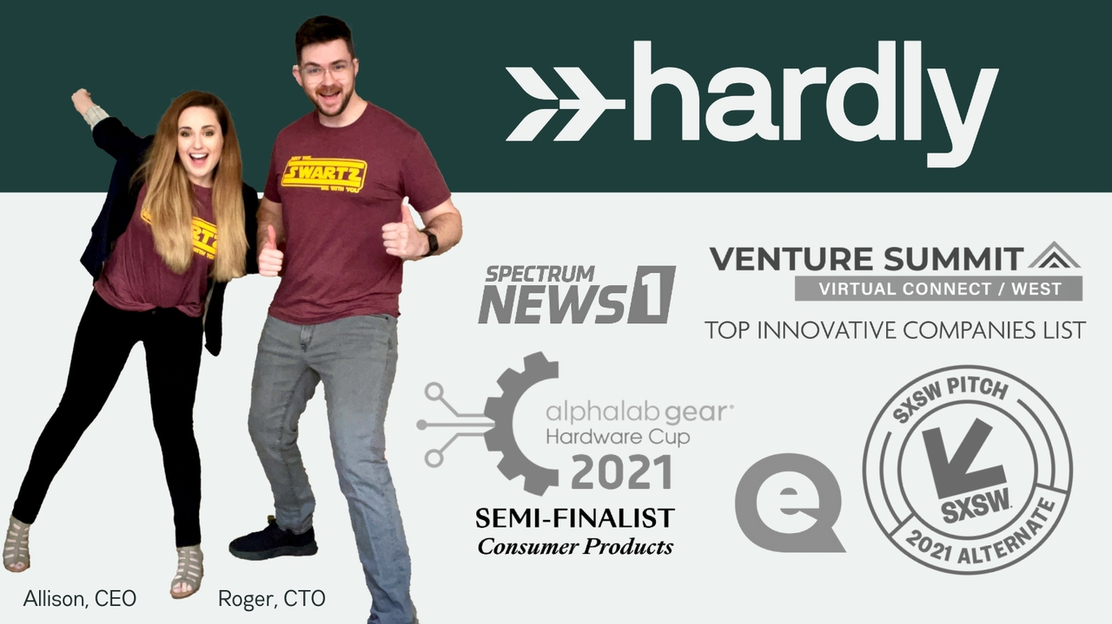 CMU Startup Hardly is Picking Up Speed!
Tepper MBA alumni, Allison Braund-Harris ('20) and Roger Harris ('20) have had quite the week! Hardly participated in SXSW's pitch competition as an alternate, was listed in the Venture Summit West Top 180 Innovative Companies, and featured on Dallas's Spectrum News. On March 25, Hardly is a semi-finalist for AlphaLab Gear's Hardware Cup, and Hardly's innovation story will air on the Question Authority podcast. Allison hopes that this attention will lead to pre-seed funding for their suite of IoT products.

Hardly's products help remote workers regain focus and control. Learn how Hardly makes any desk into a smart desk here. Sign up to be notified when products launch.
Friday, March 19, 2021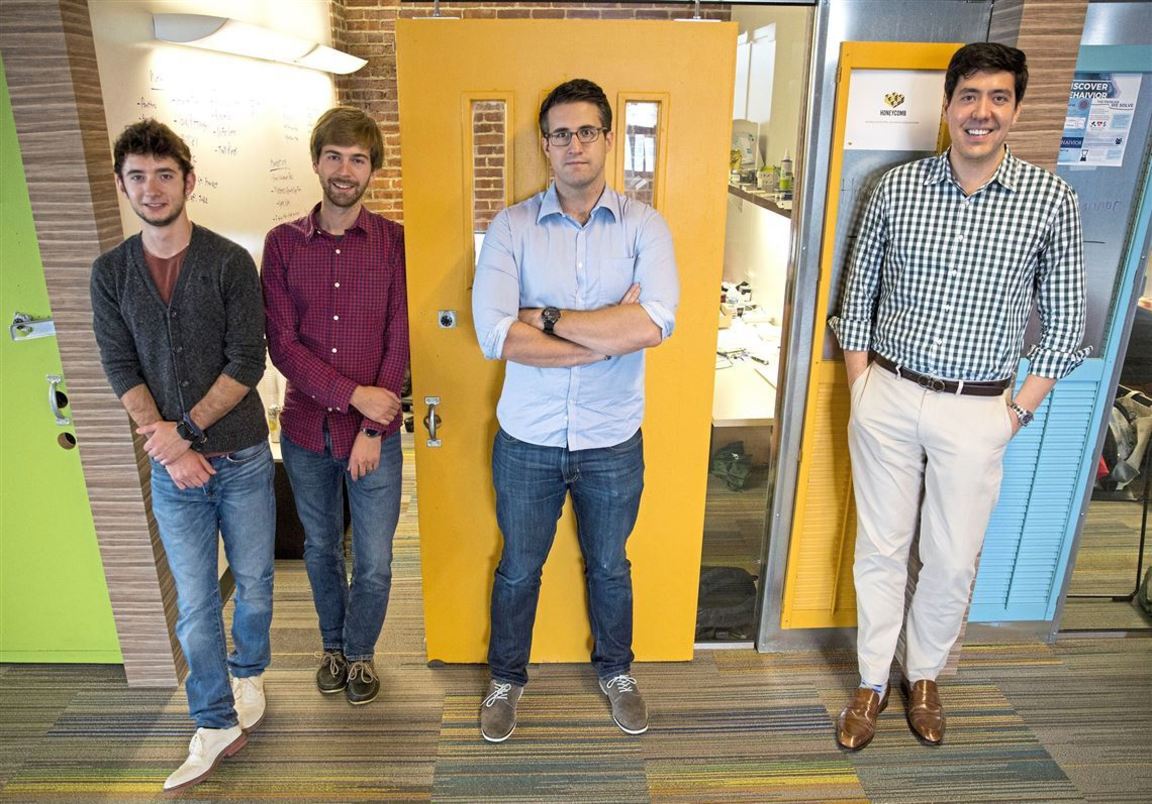 Honeycomb Credit, the crowdfunding platform that allows small businesses to borrow money directly from their own customers, has just closed a $1.75M seed round. Honeycomb is co-founded by CEO George Cook and Ken Martin. Also on the team is CMU Tepper School of Business alumnus and COO Christian Bilger, and several others.
Thursday, March 18, 2021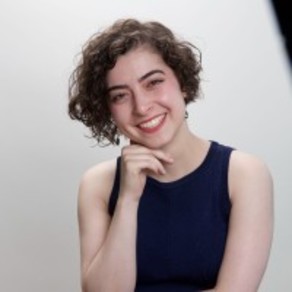 Aspire360 Provides Crisis Coaching for Entrepreneurs
Aspire360, co-founded by CMU alumna and Innovation Scholar Eleanor Haglund and ten-time founder and lead coach Ed Engler, is a network for entrepreneurs that provides facilitator-led, peer-to-peer community groups (Axioms) mentorship, community and other resources to accelerate their professional development. Aspire360 members are CEOs of pre-seed to Series A companies who need to build ongoing and lasting relationships with other like-minded leaders to solve tough problems, tackle their fundraising rounds and accelerate revenue growth.

Aspire360 is offering initial coaching sessions and a 1-month free trial of its community to CMU students and alumni. Email eleanor@aspire360.io and mention "CMU" to activate.

Read more about Aspire in an article published in Forbes: How Crisis Coaching Can Keep A Startup on Course.
Friday, March 12, 2021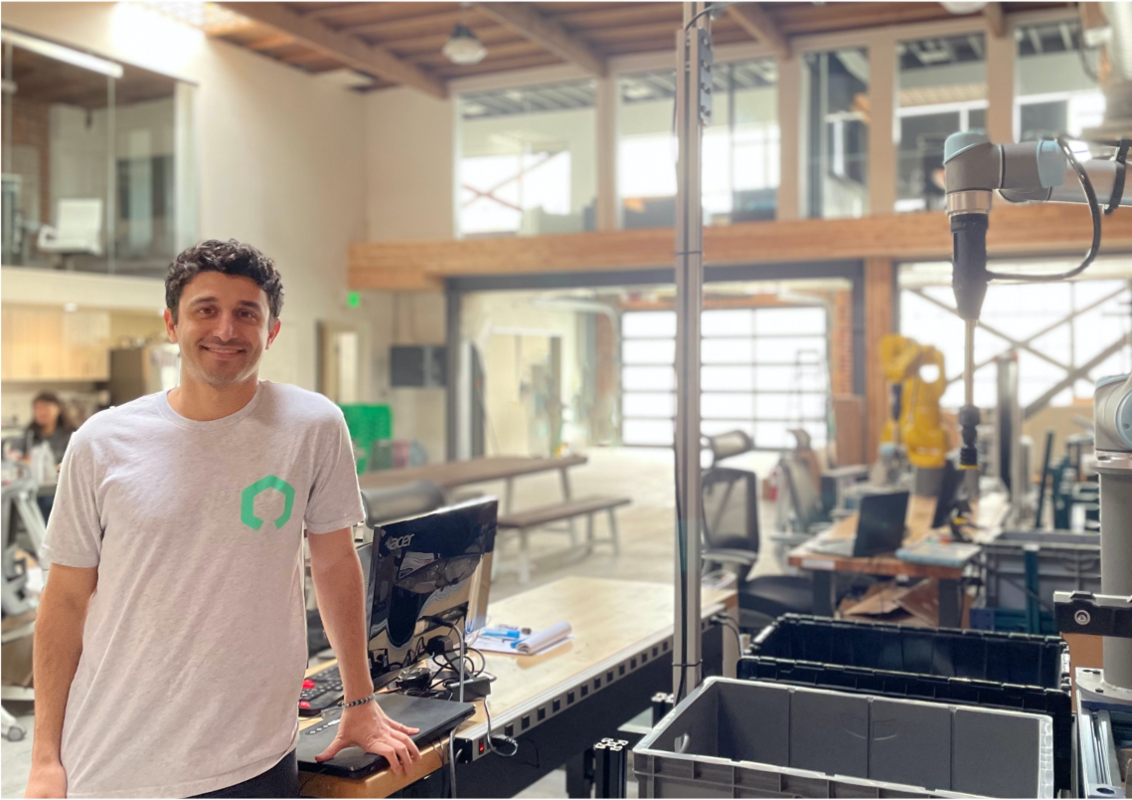 Nimble Robotics, a robotics and ecommerce fulfillment technology company founded by CMU alumnus and Swartz Fellow Simon Kalouche, has announced a $50M Series A financing led by DNS Capital and GSR Ventures with participation from Accel and Reinvent Capital among others. The capital raised will further accelerate the company's hiring plans, product and technology development and scaling of robot deployments for its customers' fulfillment operations.
Thursday, March 11, 2021
The CMU Swartz Center's VentureBridge program, directed by Namrata Banerjee, gives alumni founders the tools they need to go from seed stage to successful startup. The free program provides startups with $25K in funding, access to unparalleled mentors and renowned industry experts, weekly roundtables to troubleshoot challenges with fellow founders, targeted one-on-one advice and co-working and incubation spaces in San Francisco's Financial District and on CMU's Silicon Valley campus.
Thursday, March 11, 2021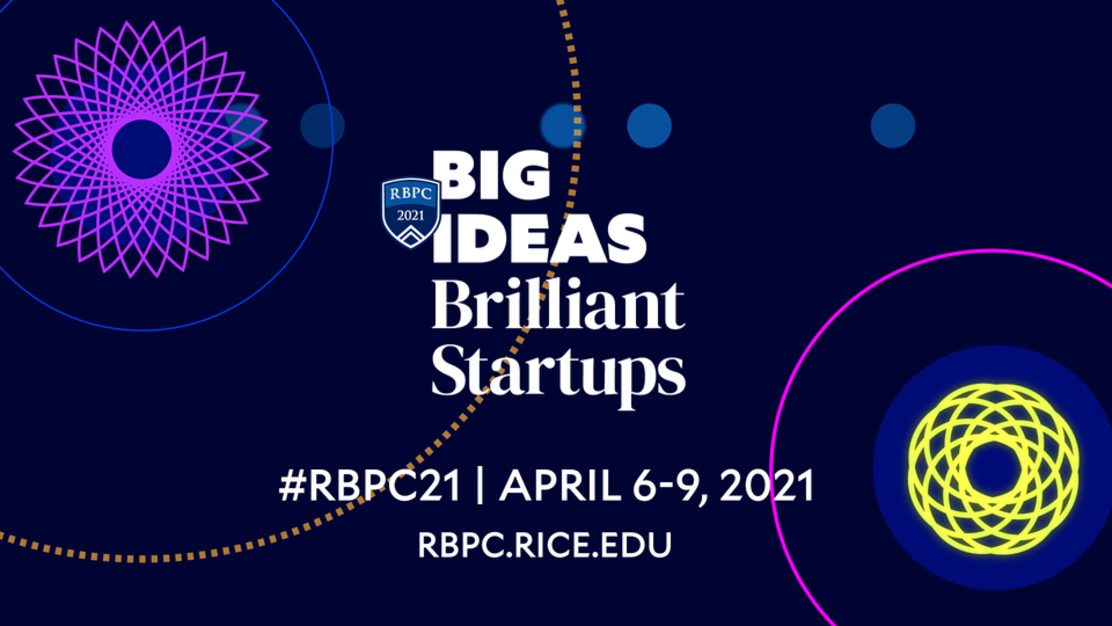 Carnegie Mellon University Startups To Compete at Rice Business Plan Competition
Three CMU startups, along with 51 other teams, will be competing in the Rice Business Plan Competition virtually on April 6-9, 2021. The teams are:
Aspire360 - Eleanor Haglund, founder and CEO
MindTrace (2021 McGinnis Venture Competition finalist) - Team: Raouf Belkhir, Max Sims, Hugo Angulo and Bradford Mahon
SimpL - Kunal Gandhi, founder and CEO
Read
more
about the competition and the teams.
Wednesday, March 3, 2021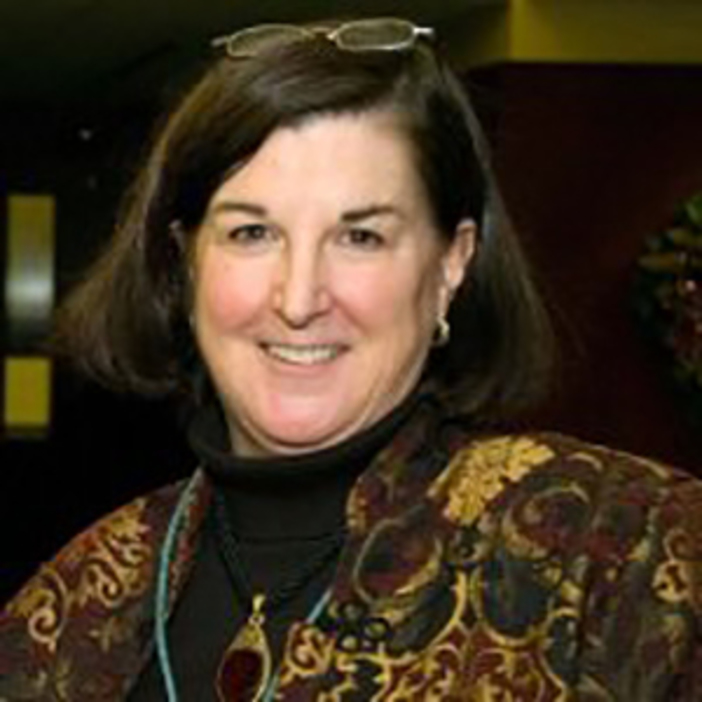 Katharine "Kit" Needham has been named the School of Computer Science's inaugural assistant dean for entrepreneurship initiatives. Needham, who also serves as the director of Project Olympus, joined Carnegie Mellon in 2008 to work on the then newly formed startup incubator with its founding director Lenore Blum.
Read more at Carnegie Mellon University School of Computer Science. 
Monday, March 1, 2021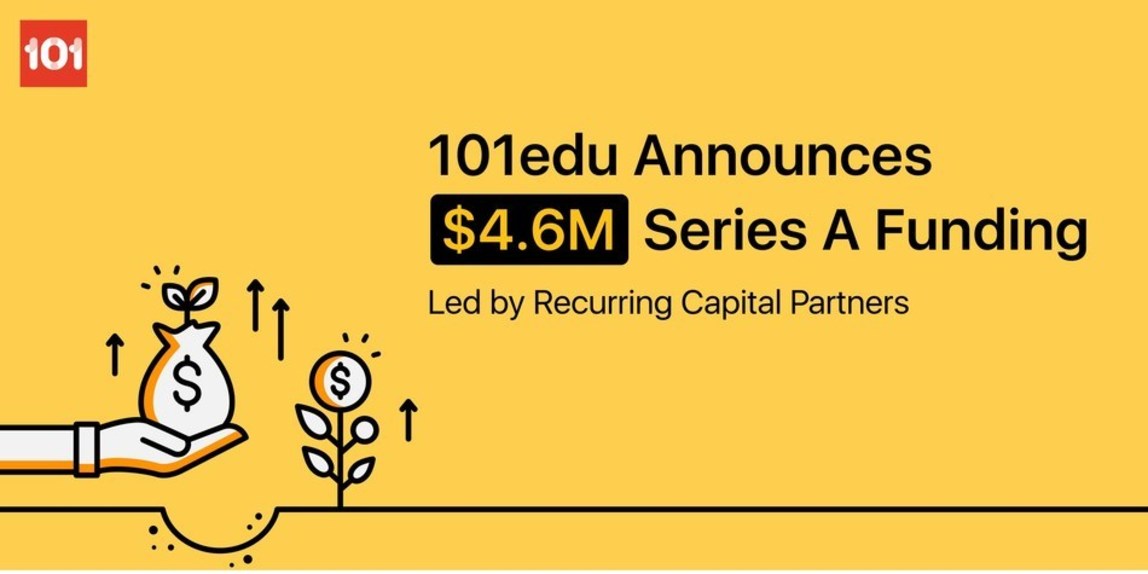 Co-founded by CEO Justin Weinberg, Ph.D., 101edu has announced it has completed an oversubscribed $4.6M Series A financing round led by Recurring Capital Partners with participation from new and existing investors Birchmere Ventures, University Ventures, Zanichelli Venture, Matzliach Capital, Board member Dr. James Caras, Mark Miller, Torsten Geers and Vineet Madan. The latest investment brings 101edu's funding to $7.8M.
Monday, March 1, 2021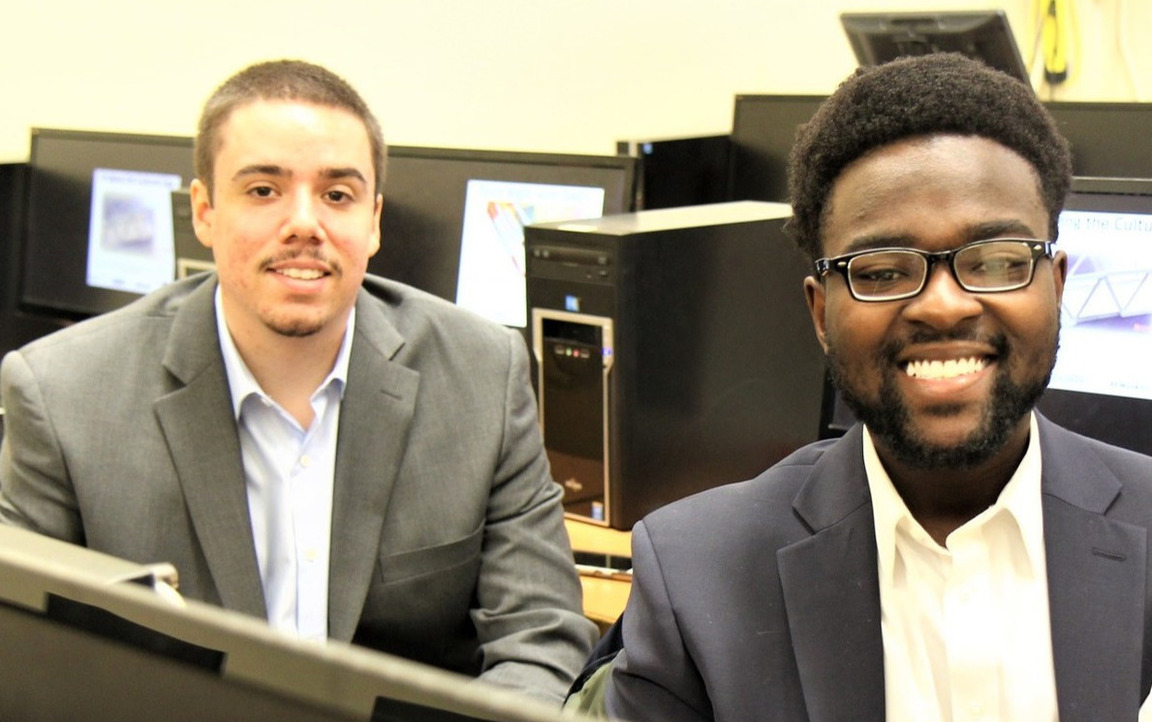 Farm to Flame Energy, has been awarded a Small Business Innovation Research (SBIR) Phase I EPA Grant for $100K to help commercialize its fuel processor, which provides scalable, end-to-end electricity generation systems for underserved communities. The members of the Farm to Flame team are: President and CEO Kwaku Jyamfi '18 (Computer Science and Engineering), co-founder and advisor Will McKnight '19 (Maxwell) and CFO Stefano Alva.