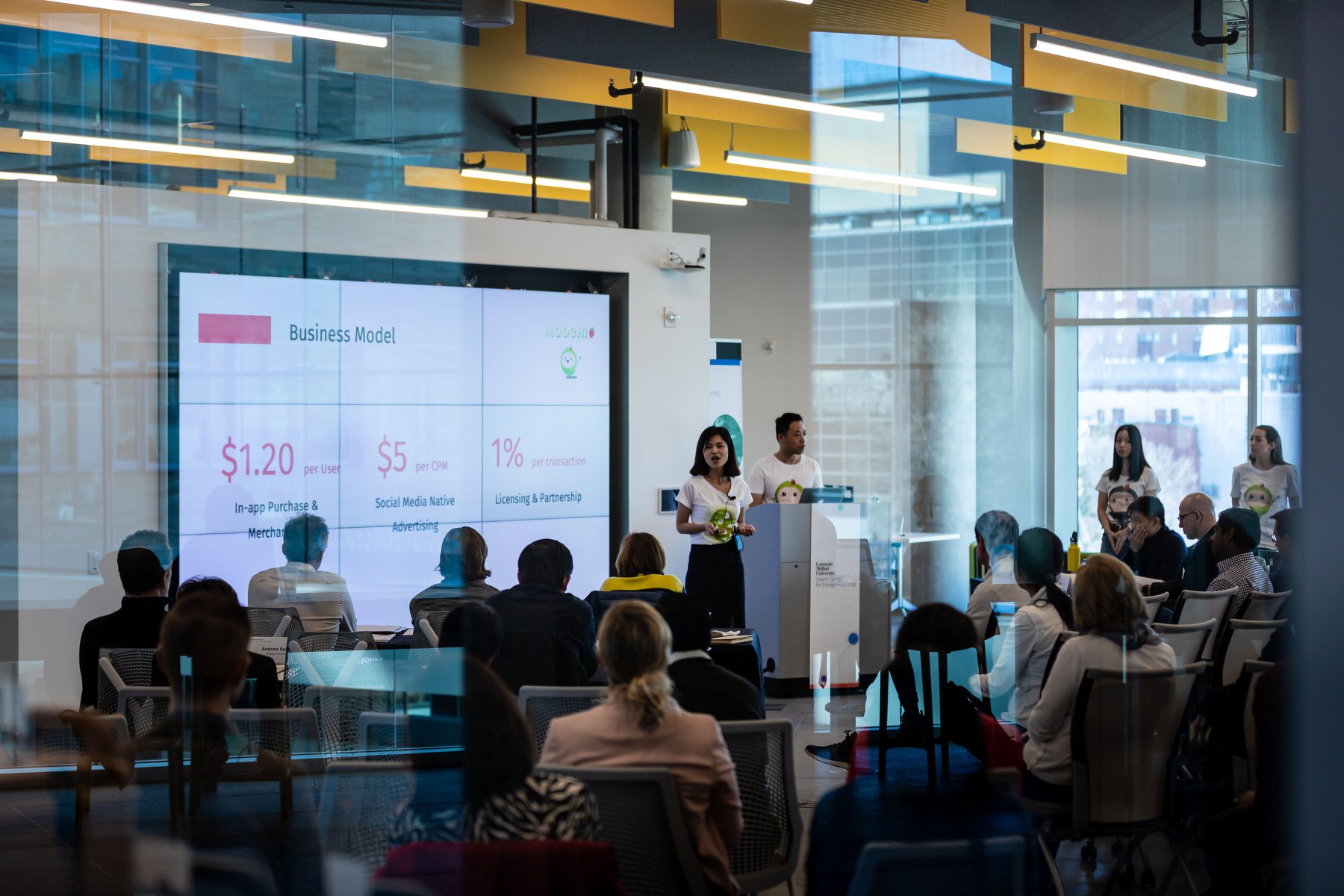 Extracurricular & Networking
Expand your entrepreneurial skill set
Get out of the classroom and into the many workshops, speaker series, competitions and more offered by the Swartz Center for Entrepreneurship. Hear from startup gurus, team up with other aspiring entrepreneurs and get feedback on your ideas.
Workshops, Speaker Series and Showcases

Boot Camp
The Basics in Entrepreneurship
Entrepreneurship Boot Camp is an interactive one-day glimpse into entrepreneurship at CMU and Pittsburgh. Gain an insider's perspective from members of the university and local startup community. Plus, engage with other aspiring entrepreneurs.

CONNECTS
Seminar Series for Entrepreneurship
Running through the academic year, CONNECTS is a seminar series that enhances the experiential education of any individual interested in innovation and entrepreneurship. It's also a great place for teams looking for talent and talent looking for teams to CONNECT.

Global Entrepreneurship Week
A Weeklong Learning Experience and More
Celebrate the entrepreneurial and innovative culture at CMU during Global Entrepreneurship Week! Each day provides opportunities to share and pitch ideas, network, find jobs and win prizes.

Inside-Out Commercialization Workshops
Workshops for the Next Level
The Inside-Out Commercialization Workshops are tailored mainly for faculty, postdocs and senior graduate students to help take their ideas from conception to commercialization. Workshops run throughout the academic year.

James R. Swartz Entrepreneurial Leadership Series
A Platform for Leadership Wisdom
The series brings to campus entrepreneurial thought leaders from centers around the country to exchange views on leadership, entrepreneurship and innovation in today's competitive, global economy.

Launch CMU
A Technology Startup and Research Showcase
Launch CMU showcases entrepreneurship at CMU — cutting-edge research and innovations from students, alumni, faculty and staff — while bringing together the investment community, regional business leaders and CMU alumni.

Project Olympus Show & Tell
Ideas Worth Sharing
Project Olympus Show & Tells are hugely popular venues for providing a window into the many exciting developments on campus and for connecting students and faculty with the wider business and entrepreneurial community.
Competitions

McGinnis Venture Competition
Exclusively for CMU's community of student entrepreneurs, the McGinnis Venture Competition is a cross-campus venture competition that brings together CMU's best and brightest student entrepreneurs to compete for $60K in investments.

CMU Venture Challenge
Thousands of dollars are on the line each year as CMU hosts undergraduate students from universities across the country to compete in this exciting startup challenge.