Friday, November 18, 2022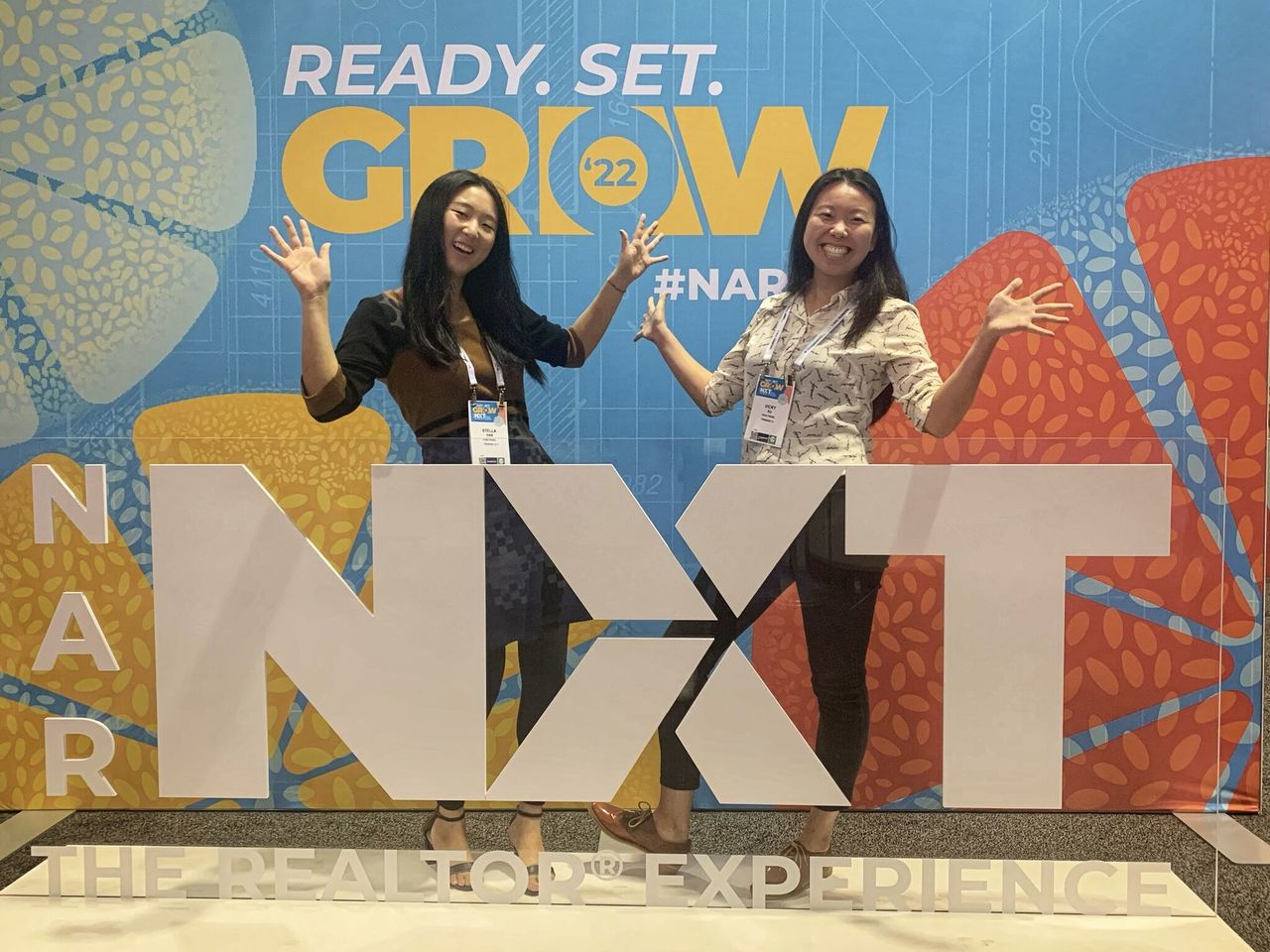 Carnegie Mellon University School of Computer Science alumna and Innovation Scholar Stella Han, recently presented her company, Fractional, at the National Association of REALTORS® at #NARNXT. The company is working with more REALTORS® to become Fractional Community Leaders to close larger deals more quickly, and to be the local investor expert and build their own financial wealth through co-ownership.
2022
Friday, November 18, 2022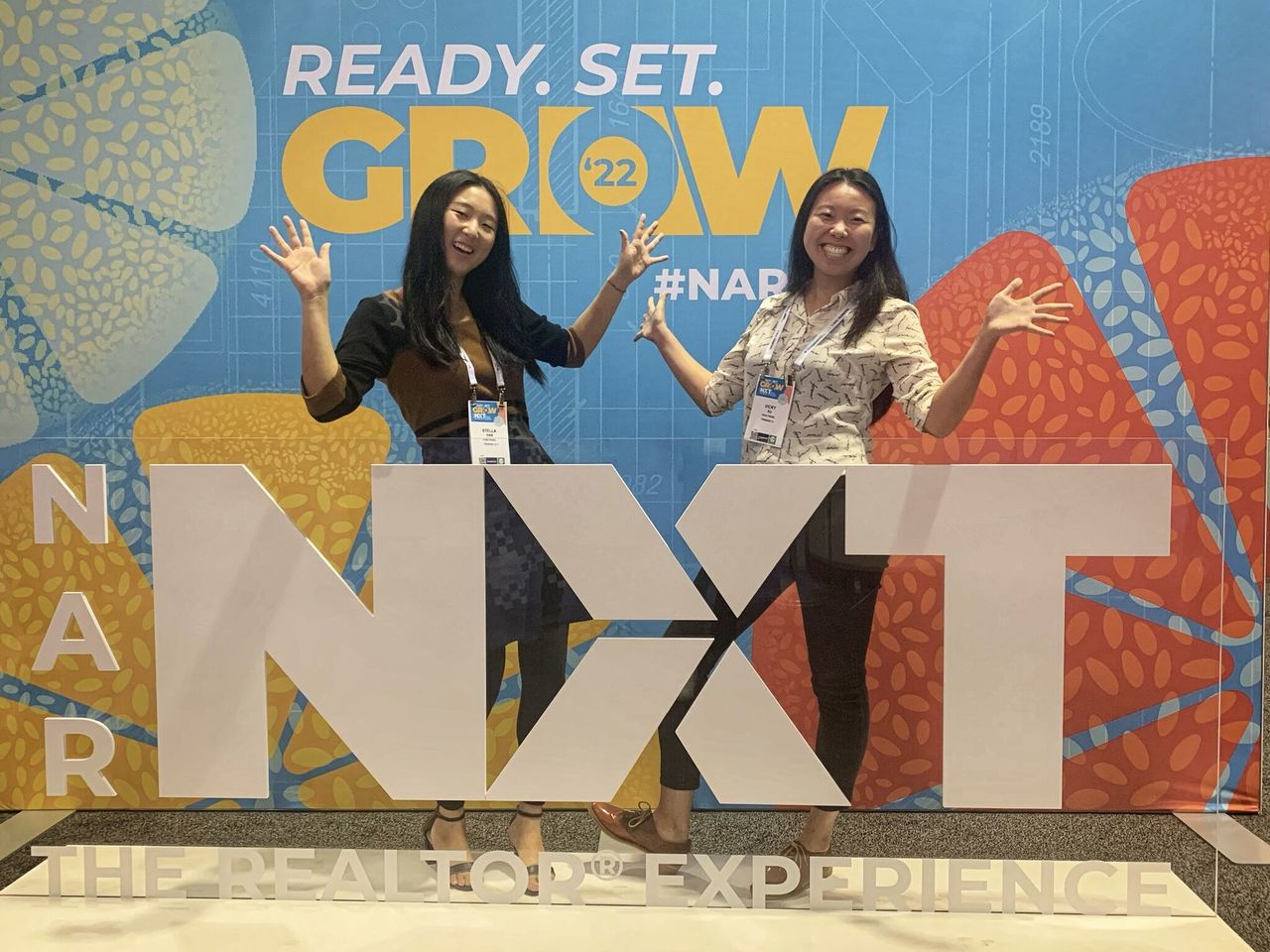 Carnegie Mellon University School of Computer Science alumna and Innovation Scholar Stella Han, recently presented her company, Fractional, at the National Association of REALTORS® at #NARNXT. The company is working with more REALTORS® to become Fractional Community Leaders to close larger deals more quickly, and to be the local investor expert and build their own financial wealth through co-ownership.
---
Friday, November 11, 2022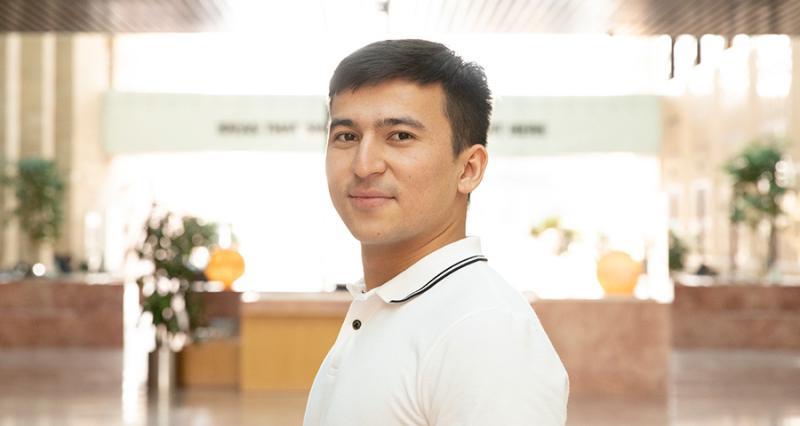 Asad Abdurazzakov, a sophomore in business administration at Carnegie Mellon University in Qatar (CMU-Q), a Qatar Foundation partner university, was named a 2024 Innovation Scholar by the Swartz Center for Entrepreneurship last Spring. Asad is the second Qatar campus student to join the program.
Read more at Carnegie Mellon University.
---
Friday, November 4, 2022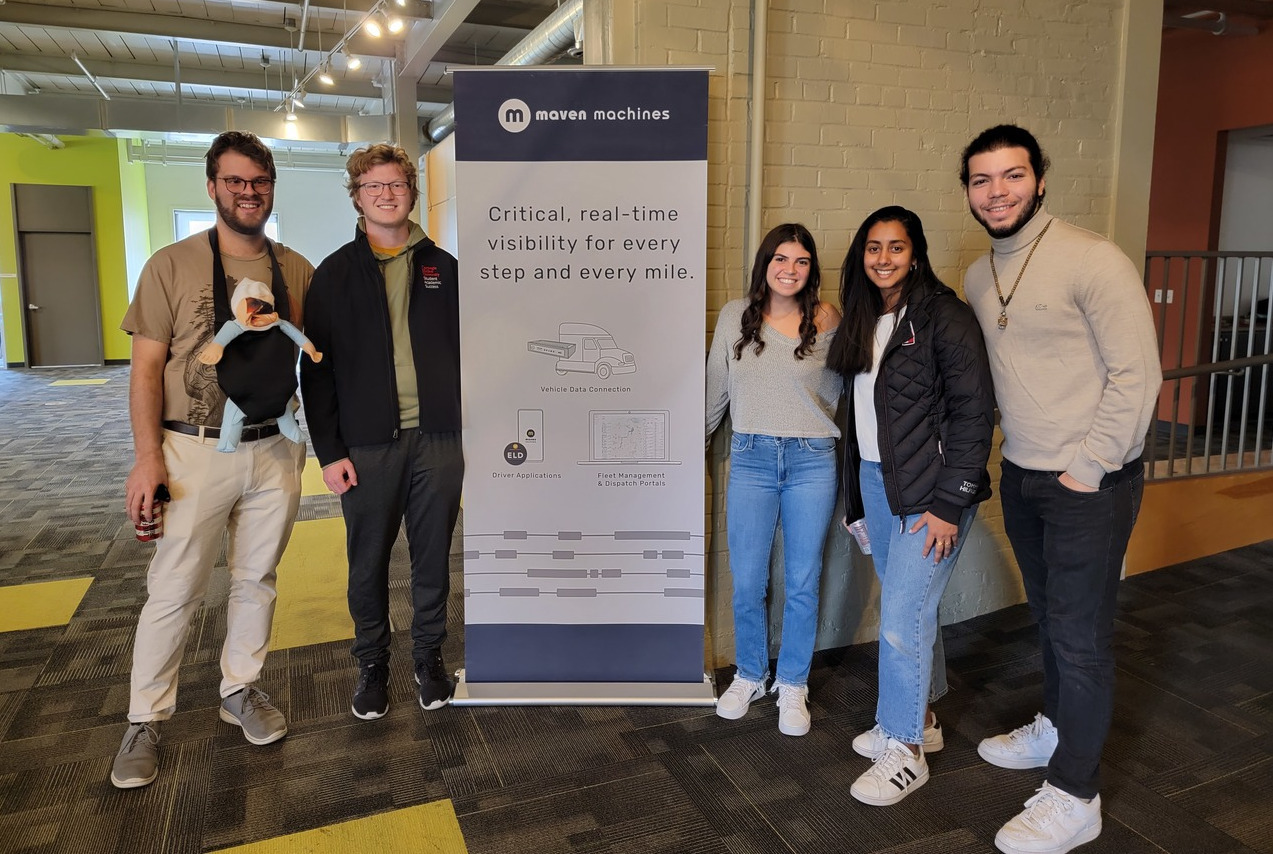 Innovation Scholars Visit Maven Machines
As part of their Proseminar In Entrepreneurial Leadership course, some of the 2022-24 Innovation Scholars visited Maven Machines, a leading trucking fleet management and transportation dispatch software provider in Pittsburgh, last Friday. The visit included a tour led by CMU alumni Innovation Scholar and VP of Enginering Daniel Gorziglia and an opportunity for the students to ask questions after hearing about Maven's journey. Daniel was also in character for Maven's Halloween party in the above photo, which took place for their staff later that day.

Additional visits to PIttsburgh startups will take place during the Spring semester.
---
Friday, October 28, 2022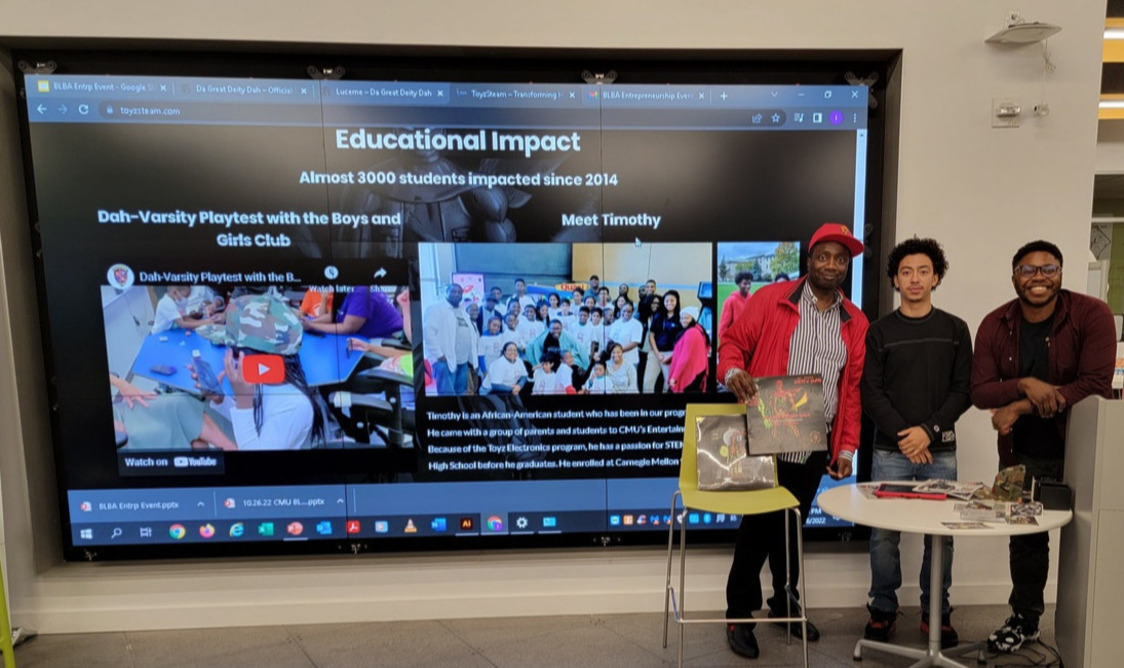 The Swartz Center Hosts Carnegie Mellon's Black and Latino Business Association's Entrepreneurship Panel
The CMU Swartz Center hosted an entrepreneurship panel on Wednesday, October 26, 2022, organized by 2022-24 Innovation Scholar Isaiah Rodgers, who is the Professional Development Chair of CMU's Black and Latino Business Association (BLBA). The panelists included Damola and Wole Iduwu, co-founders of Toyz Electronics, Nadyli Nuñez, Executive Director of Ascender and the Swartz Center's Executive Director, Dave Mawhinney and Sonya Ford, Program Manager.

Damola, Wole and Nadyli shared their personal stories and entrepreneurial experiences, which helped to propel them into their current roles.
---
Friday, October 21, 2022

The Swartz Center Hosted Panel Discussion on CMU's New Strategic Design Kit
The CMU Swartz Center hosted the 'Big Picture and Systems Design' panel event on Thursday, October 13, 2022, in partnership with the Corporate Startup Lab (CSL, a Swartz Center Initiative), and maad labs, founded by CMU HCI and Tepper School of Business adjunct professor of Entrepreneurship Adam Paulisick. More than 150+ participants attended in person and virtually from Brazil, Indonesia, South Africa, Germany and all over the USA, to ask tough questions about how to make the most of the new Miro hosted strategic design kit. 

The early version of the strategic design kit includes over twenty design thinking templates hosted by miro (sneak preview here) and accompanying videos featuring CMU's faculty. The kit hopes to catalyze a broad audience of strategy, sales, product and design professionals to shape the world in a more empathetic way at a fraction of the time and cost of legacy methods.
---
Friday, October 7, 2022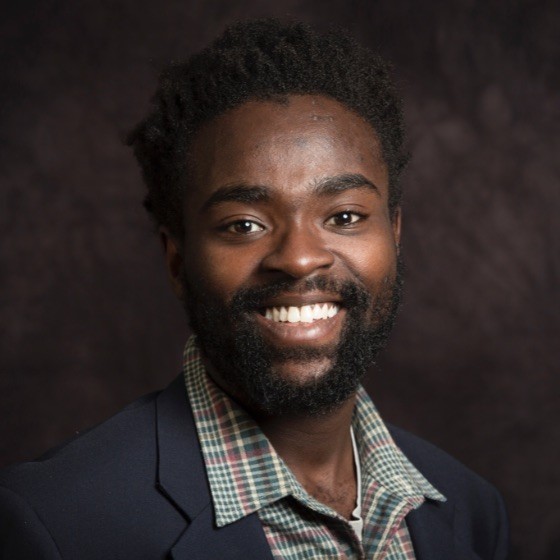 Invest in Farm to Flame Energy: Clean Electricity at Half the Cost of Diesel Tackles $4.4T Power Market
Farm to Flame Energy, Inc. founder and Swartz Fellow Kwaku Jyamfi, is ready for you to invest. According to Kwaku, thirteen percent of the world still lacks access to reliable electricity, and their best alternative is expensive, polluting and toxic backup diesel generators.  Farm to Flame's smokeless generators provide sustainable electricity at half the cost of diesel generators. The company is uniquely positioned to provide the 24-hour renewable power needed to displace fossil fuel use.

Now anyone can invest in Farm to Flame Energy Inc. at even just $100,  become a co-owner, and engage in its multi-billion dollar growth.
---
Friday, September 23, 2022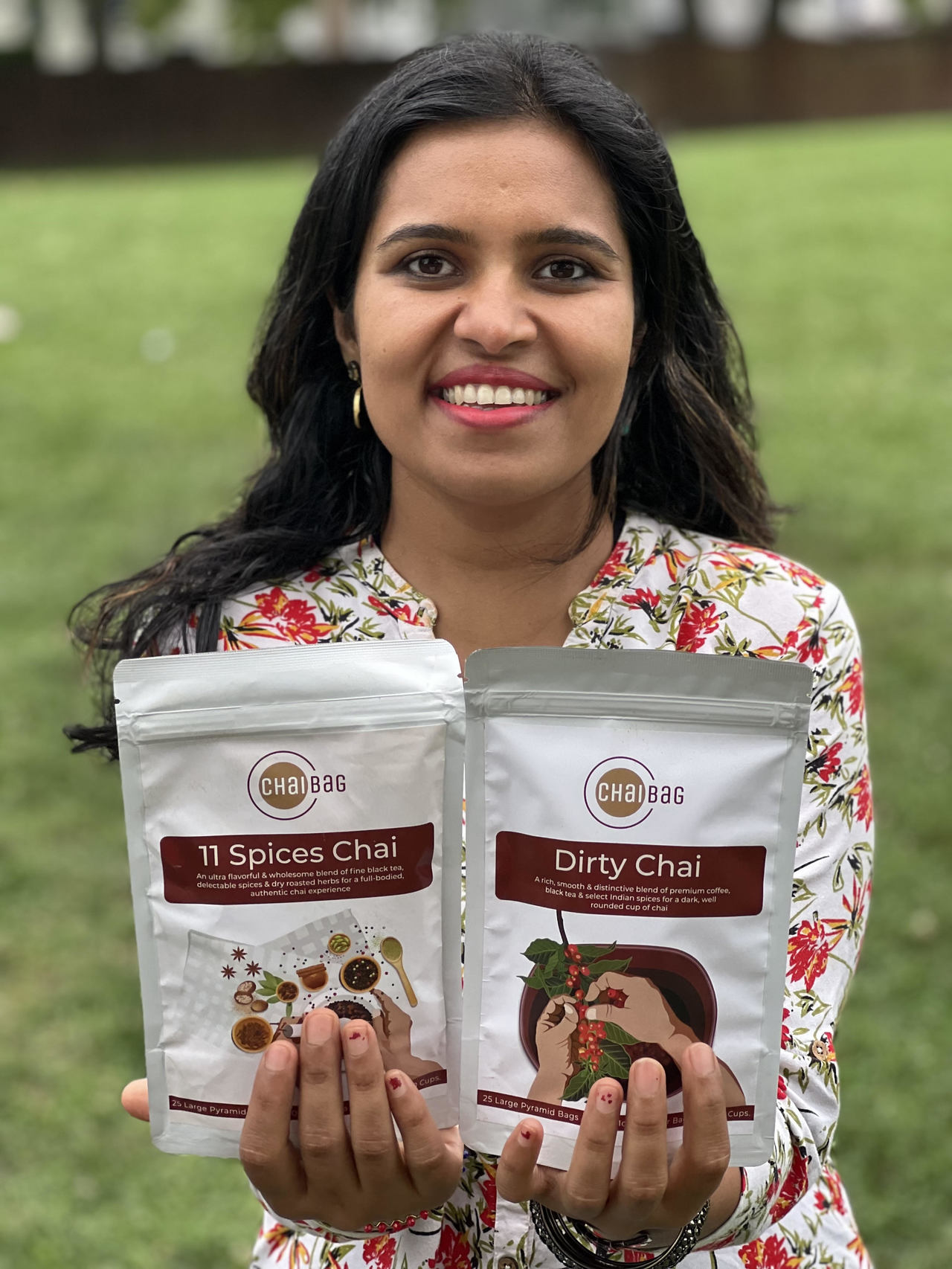 Tepper School of Business Alumna Launches Chai Company
When Tepper School of Business alumna Priyanka Aggarwal (TPR '15) started creating her own chai blends in her kitchen, she soon discovered she had a hit among her friends and family. Soon after returning from a trip to India, she founded her company Chaibag in 2021 and its unique flavors came to life.
Chaibag is not just tea. With Prianka's extensive knowledge of spices, she takes pride in creating a curated chai experience. Each tea bag is generously packed with carefully sourced herbs, spices and premium quality tea—all hand-picked in India. Chaibag's black tea comes from the oldest tea garden in the Terai region, which is near the foothills of the Himalayas. To enhance the natural flavor, the spices are dry roasted and freshly ground prior to blending. Each bag is packed right where it's grown, providing a fresh, exciting and flavorful cup of chai.
Find out more about Chaibag.
---
Friday, September 16, 2022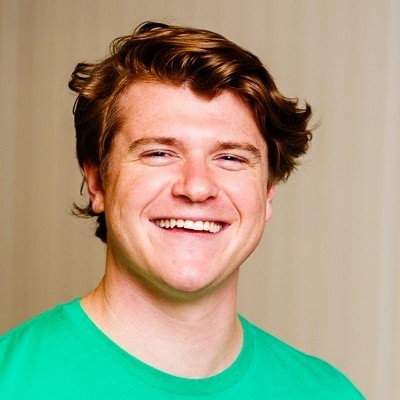 CMU's Rob Miller Launches Grab N' Go Micro-Retail Shop
Carnegie Mellon University Tepper School of Business student and Swartz Fellow Rob Miller, is the founder of By Me, a grab n' go micro-retail shop serving high quality, flavor filled and affordable grain bowls. All of the grain bowls served at By Me are made fresh daily with local culinary partners and prominently feature regionally sourced and sustainably grown ingredients. Combining these attributes through a tech enabled consumer experience, By Me is the exciting lunch option for you to turn to day in and day out for deliciously convenient meals, without breaking the bank.

Come out and join us for the By Me pop-up launch at Market House in Lawrenceville.
What: ByMe Grab-n-Go Grain Bowls Pop-Up
Where: Market House, 41st and Butler Street
Dates: Free Samples: 9/17-9/18 and 9/24-9/25
Full Pop-up Lunch: Thurs-Sun / September 29 - October 9th
Times: 10 AM - 3 PM (Check instagram and website for updated times)
Contact:
@madefastByMe
eatbyme.com
---
Friday, September 9, 2022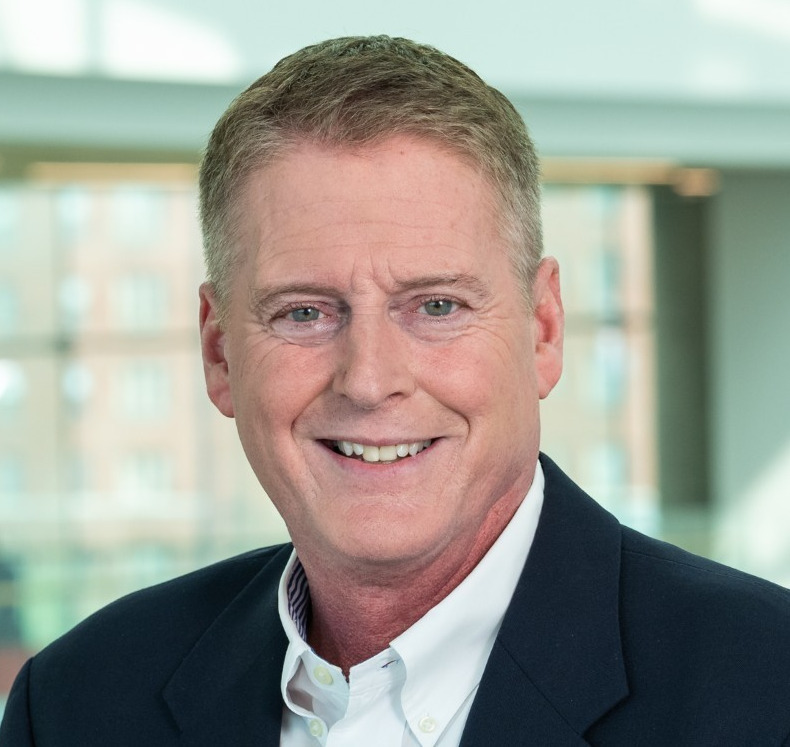 The Swartz Center's Dave Mawhinney To Receive Pittsburgh Inno Fire Award on September 15
Dave Mawhinney, executive director of the Swartz Center for Entrepreneurship, has been named a recipient of a Pittsburgh Inno Fire Award for his support of the entrepreneurial ecosystem in Pittsburgh. He along with the other honorees will be celebrated during an event at The Assembly in Bloomfield on Thursday, September 15 and in a special edition of the Pittsburgh Business Times on Friday, September 16.
---
Friday, August 12, 2022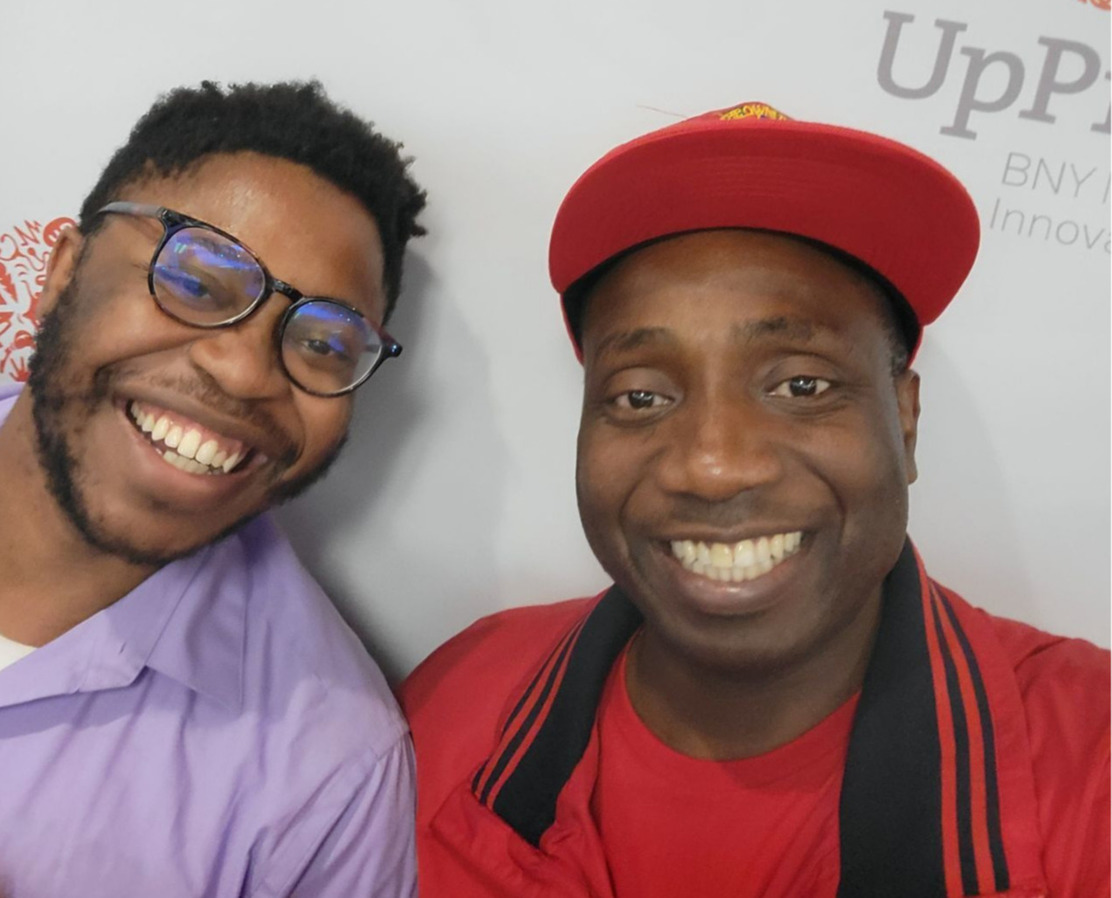 Toyz Electronics Among Semi Finalists For UpPrize's 2022 Social Innovation Challenge
Toyz Electronics is a semifinalist in the 2022 UpPrize Social Innovation Challenge. This year's challenge focuses on technologies and solutions focused on racial and economic justice.

Toyz is an education technology company founded by Damola Idowu and his son, CMU ECE alumnus Wole that uses game-based learning and adaptive learning to introduce minority and underserved students to skill development for Science, Technology, Engineering, Art and Math (STEAM) careers.
---
Friday, August 5, 2022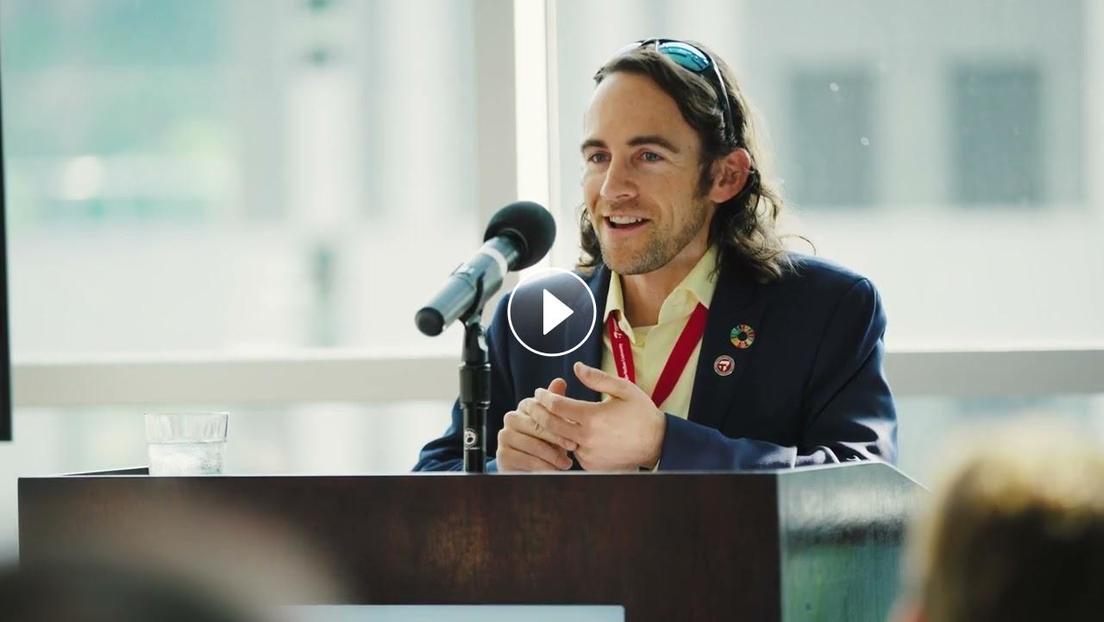 Tepper School of Business alumnus Chris Gassman is among the recipients of the 2022 Alumni Awards. Chris, an outstanding alumni connector and experienced entrepreneur, is co-founder and Chief Commercialization Officer of MAAL Associates, LLC and is also a mentor for the CMU Swartz Center. He was recently named Associate Director at the University of Pittsburgh's Center for Sustainable Business.
Read more at Tepper School of Business.
---
Friday, July 29, 2022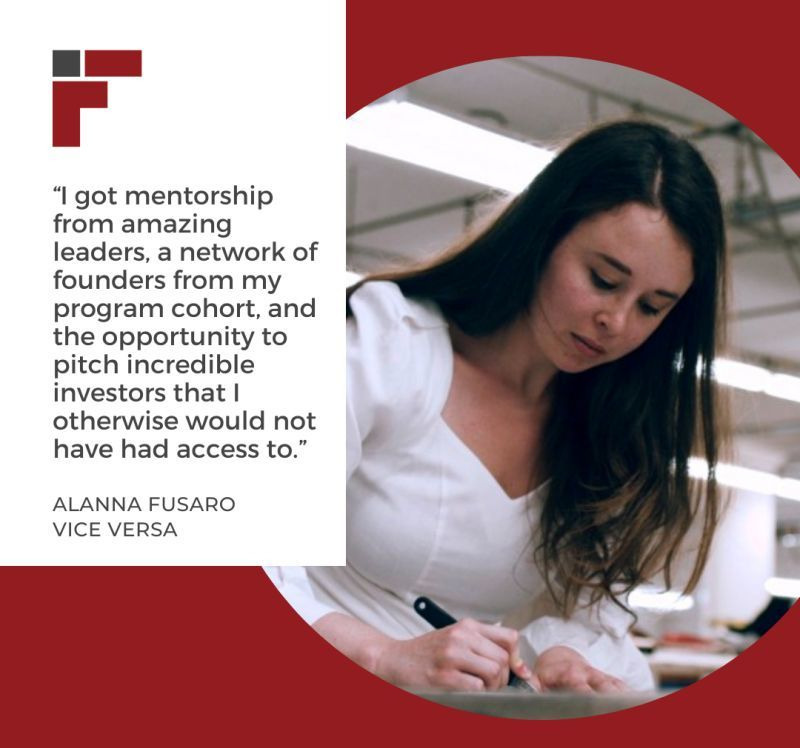 The Inuitive Foundation Spotlights Its Partnership with the Swartz Center's VentureBridge Program
In a recent LinkedIn post, the Robert & Kathleen Dobkin Intuitive Foundation spotlights its partnership with the CMU Swartz Center for Entrepreneurship to create the accelertor program, VentureBridge and highlights one of the program participants, Alanna Fusaro, founder of VICE VERSA. Alanna's company blends fashion and engineering to create magical shoes that fold into flats.
---
Friday, July 22, 2022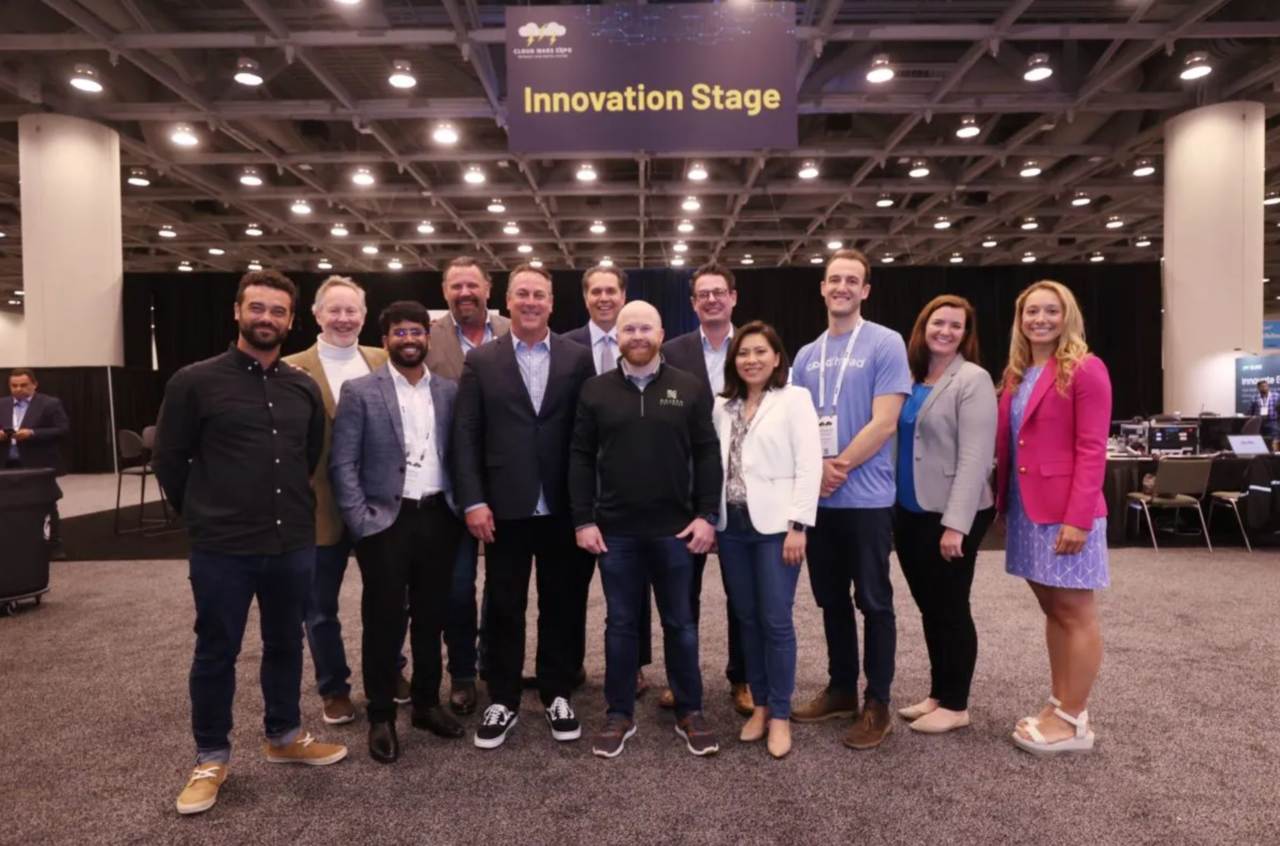 Wisy Named Startup of the Year at Cloud Ward Expo Days
Wisy, a 2019 VentureBridge company founded by CEO Min Chen, recently won the Startup of the Year designation at the Cloud Ward Expo Days. Chen impressed attendees at the Expo with Wisy's retail intelligence platform, an intuitive app that dramatically increases the accuracy of a company's real-time shelf data, reducing the potential revenue lost to out-of-stock products, solving a $1T annual problem.
Wisy is considered one of the most successful startups born in Latin America with operations in Silicon Valley. The company was just featured in Forbes Central America.
---
Friday, July 15, 2022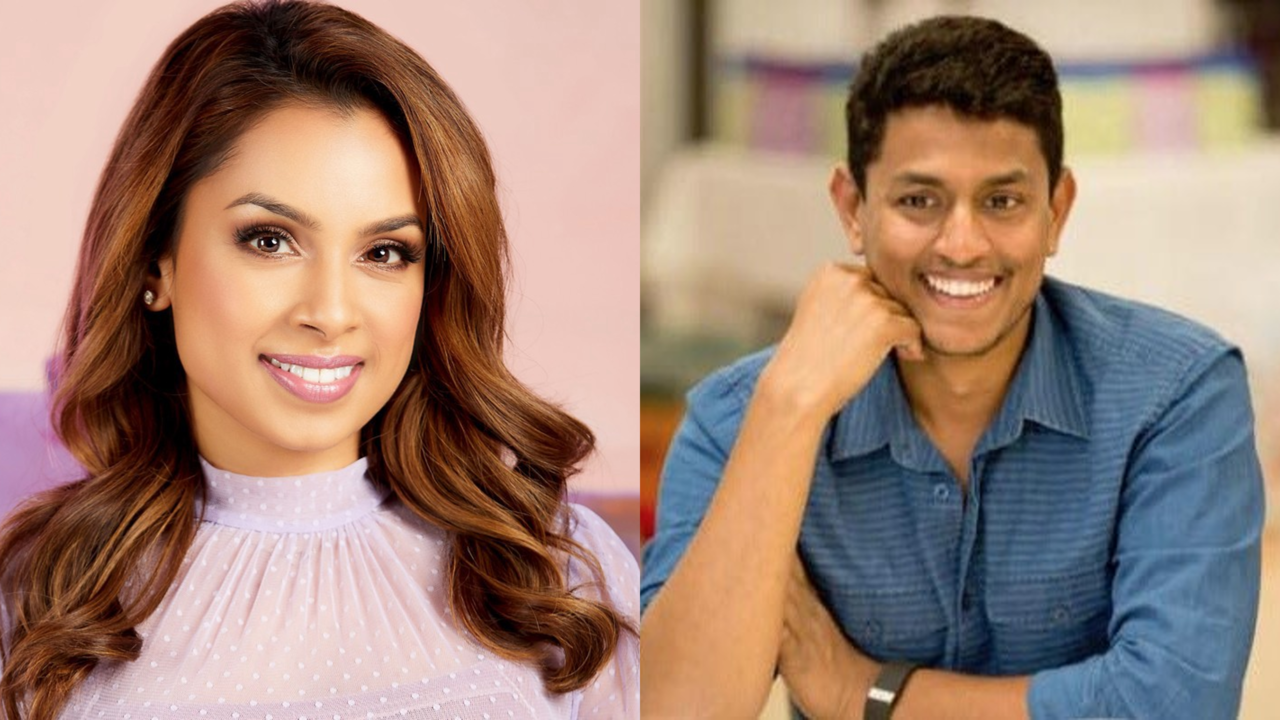 VentureBridge 2022 Summer Cohort Spotlight - Brandbass
Brandbass, one of the new VentureBridge 2022 Summer cohort companies, is a B2B social commerce platform that matches brands with everyday creators to get social content on-demand. Co-founded by Mya Papolu, Tepper School of Business/CIT and Vamsi Nagavarapu, University of Missouri-St Louis, Brandbass enables businesses to connect with the right "brand ambassadors" to create high-quality, shoppable content such as social video in just days or hours. The company's mission is highlighted in a recent article which was originally published on AdWeek.
The company is excited to partner with and work with startups and customers who are interested in learning more about their product.
---
Friday, July 1, 2022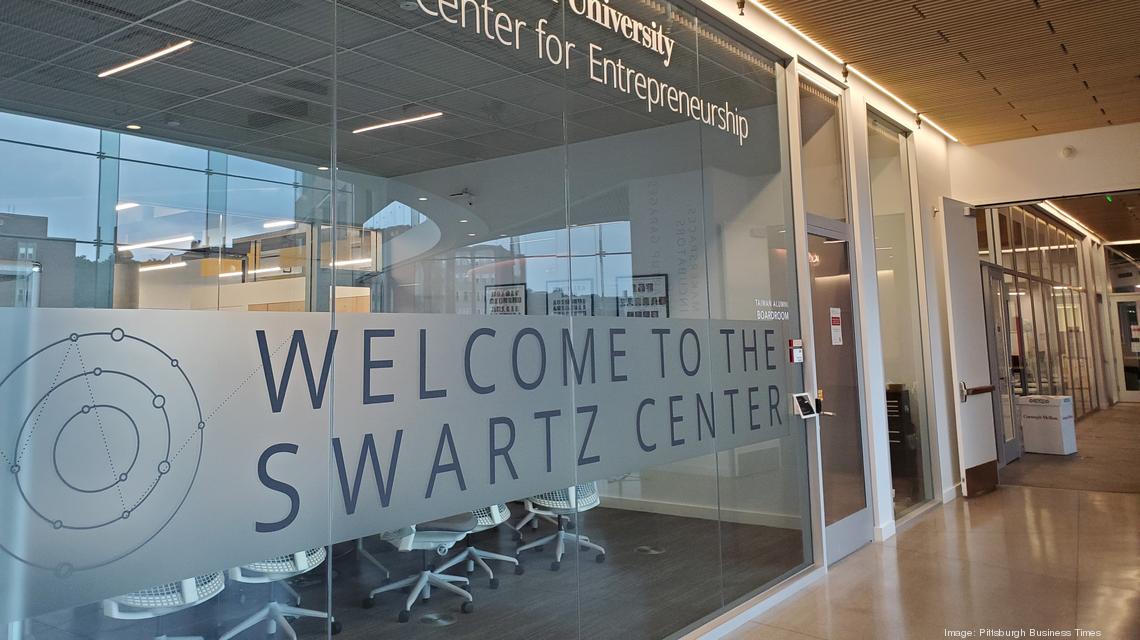 The Swartz Center for Entrepreneurship announced its latest round of startups participating in its prestigious VentureBridge program.

This year's summer 2022 cohort includes twelve startups, many of which are working to address and solve challenges across industries including climate change-related solutions, legal matters, new forms of finance and digital ownership, among others. Several are based in Pittsburgh, and others are based in San Francisco or New York.
---
Friday, June 3, 2022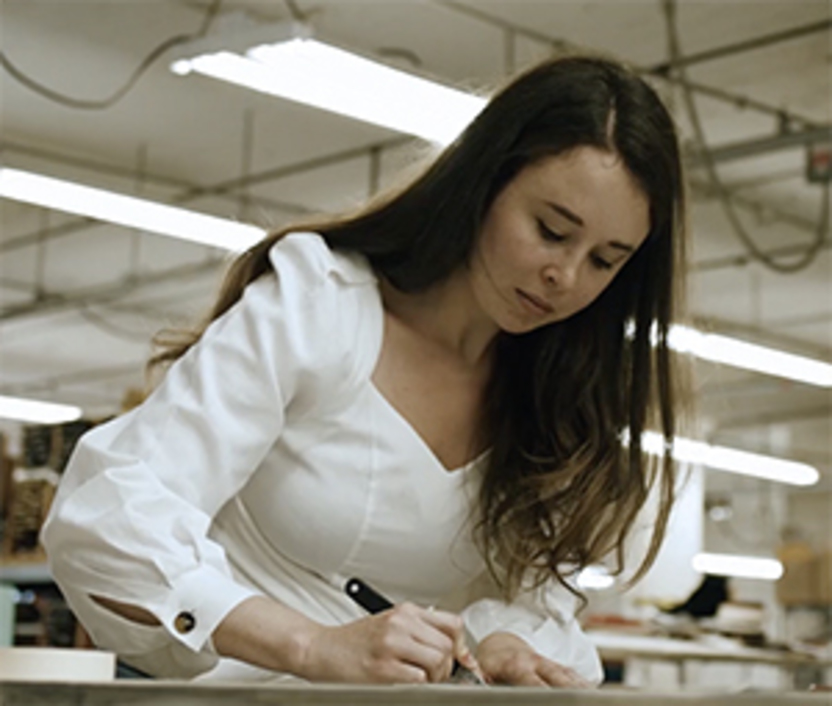 As featured in an earlier edition of the Weekly Bulletin and recently in this week's CMU Piper Weekly, Alanna Fusaro, CMU School of Design alumna (BFA '14) and 2019 VentureBridge participant, recently founded and launched VICE VERSA, a shoe brand specializing in heels that fold into flats. The shoes, which "walk the fine line between engineering and fashion," were the result of a design process that included trips to factories around the world, CAD modeling, 3D prints and mechanical quality testing with Boeing engineers.
---
Friday, May 6, 2022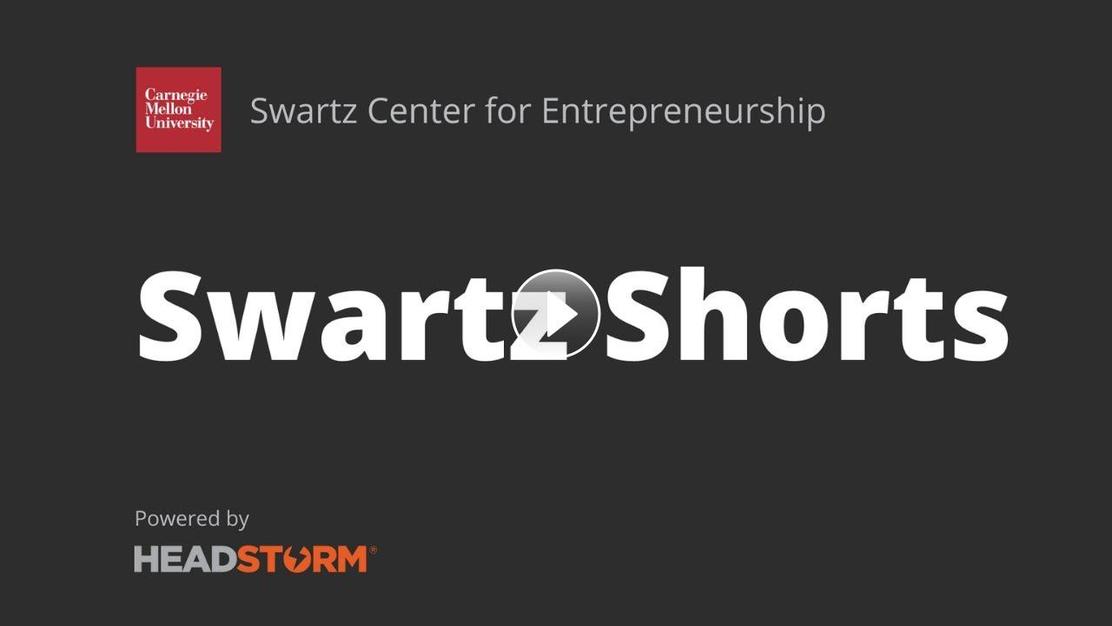 The CMU Graduate Entrepreneur Club Hosts Swartz Shorts Podcast Featuring Matt Spettel, CoPilot
Personalizing Fitness For Long Term Lifestyle Change On this weeks Swartz Shorts, organized by the Carnegie Mellon Graduate Entrepreneurship Club (GEC), Matt Spettel CEO and Co-Founder of CoPilot, shares how his company, CoPilot, helps its users to redefine their fitness journey and connect them with human coaches to build simple, habit forming strategies. As their team likes to say "The greatest things in life are achieved together"!

Watch the episode, and subscribe to Swartz Shorts on YouTube or your favorite podcast platform.
---
Friday, April 1, 2022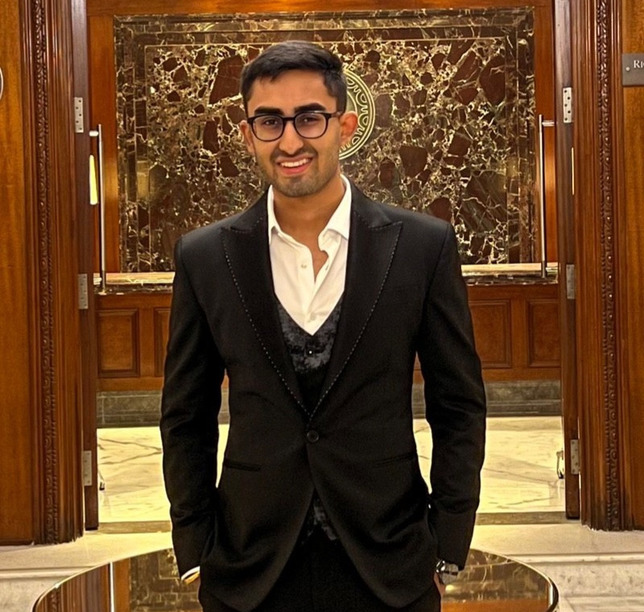 Innovation Scholar Ishgun Singh Arora Launches The FashionVerse, Inc.
Co-founded by current Innovation Scholar Ishgun Singh Arora (Statistics and Machine Learning, SCS/Dietrich) and Isabella Boleng, (Science in Statistics, Dietrich),The FashionVerse, Inc. is an NFT marketplace for 3D digital clothing. All fashion NFTs are wearable in virtual worlds like Decentraland, and they are often interlinked with physical pieces. The company, which has raised capital at a 10+ million dollar valuation, functions as a web3 fashion retailer enabling self-expression in the metaverse with utility-driven NFTs.

The co-founders are releasing the genesis collection with six drops: streetwear, evening wear, party wear, vintage, ethnic and limitless pieces of fashion beginning in April. Join the company's discord server to get involved with the community and follow on Twitter.
---
Friday, March 18, 2022
Tartans on the Rise celebrates recent alumni who are making an impact in their organizations and in their communities, across the nation and around the world through leadership, innovation and career achievements. Several CMU alumni startup founders made the 2022 list:
Doug Bernstein, CoFounder and CEO, PECA Labs
Arush Kalra, CoFounder and CSO, PECA Labs
Jamie Quinterno, CoFounder and COO, PECA Labs
Kwaku Jyamfi, CEO, Farm to Flame Energy
---
Friday, March 11, 2022

Tepper Voices From The Intelligent Future Podcast Features Meredith Meyer Grelli
The Tepper School of Business podcast, VOICES, transports listeners to The Intelligent Future. Here, alumni share their experiences from their time at the Tepper School and beyond—discussing how the school's data-informed, emotionally intelligent approach to business has helped them to co-create the future of the landscape with their successful business ventures. The first episode, "A Woman In Whiskey", features Wigle Whiskey co-founder Meredith Meyer Grelli.
---
Friday, February 11, 2022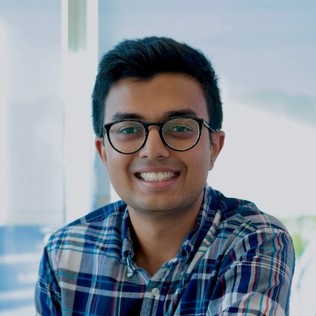 Pralent Opens Up Beta for Communities
Pralent, co-founded by CMU alumnus Samarth Gowda, is building the future of online communities. The company's goal is to put a users entire community in one place—events, jobs, projects, networking, programs and more. Samarth, the former president of CMU"s Undergraduate Entrepreneurship Association (UEA), has participated in several Swartz Center programs, competed in the 2021 McGinnis Venture Competition, and is currently working on Pralent out of the Swartz Center. Visit the Pralent website to learn more and sign up for the beta.
---
Friday, February 4, 2022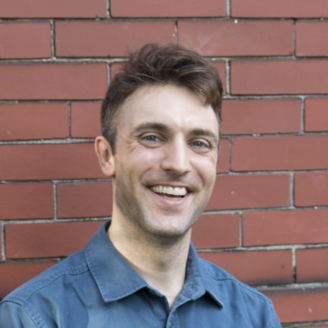 TOMO Design Studio Lives Up to the Promise of 3D Printing
TOMO, founded by CMU alumnus Reggie Raye, is a design studio focused on living up to the promise of 3D printing—museum-quality products at the push of a button. Unlike most startups, TOMO's R&D efforts don't go straight into the dust bin—they end up in home goods that its supporters can buy, download or 3D print themselves. Since joining the CMU Swartz Center, TOMO's output has advanced from products for home and garden to analogue computers.
---
Friday, January 28, 2022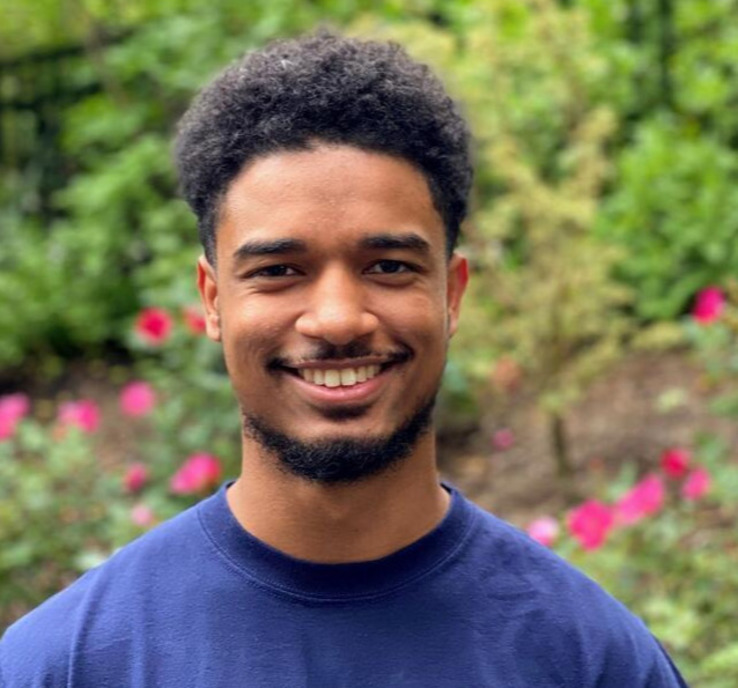 CMU Alumnus Gus Jenkins Creates Scholarship to Fund African American Men Pursuing STEM Degrees
To accelerate his passion to give back to his community, CMU alumnus and 2016 Swartz Fellow Gus Jenkins started a scholarship fund last year called Moonshot Dreamers, aimed at creating self-sustaining assets to fund African-American men pursuing STEM degrees. The fund supports high school seniors or current, first generation undergraduate and graduate students from low-income households.

Gus, a software engineer at ShipBob, Inc., has raised over $8K for the scholarship so far and is currently looking for the Moonshot Dreamers 2022 scholarship recipient.

Visit the Moonshot Dreamers website here to learn more, or if interested in making a donation.