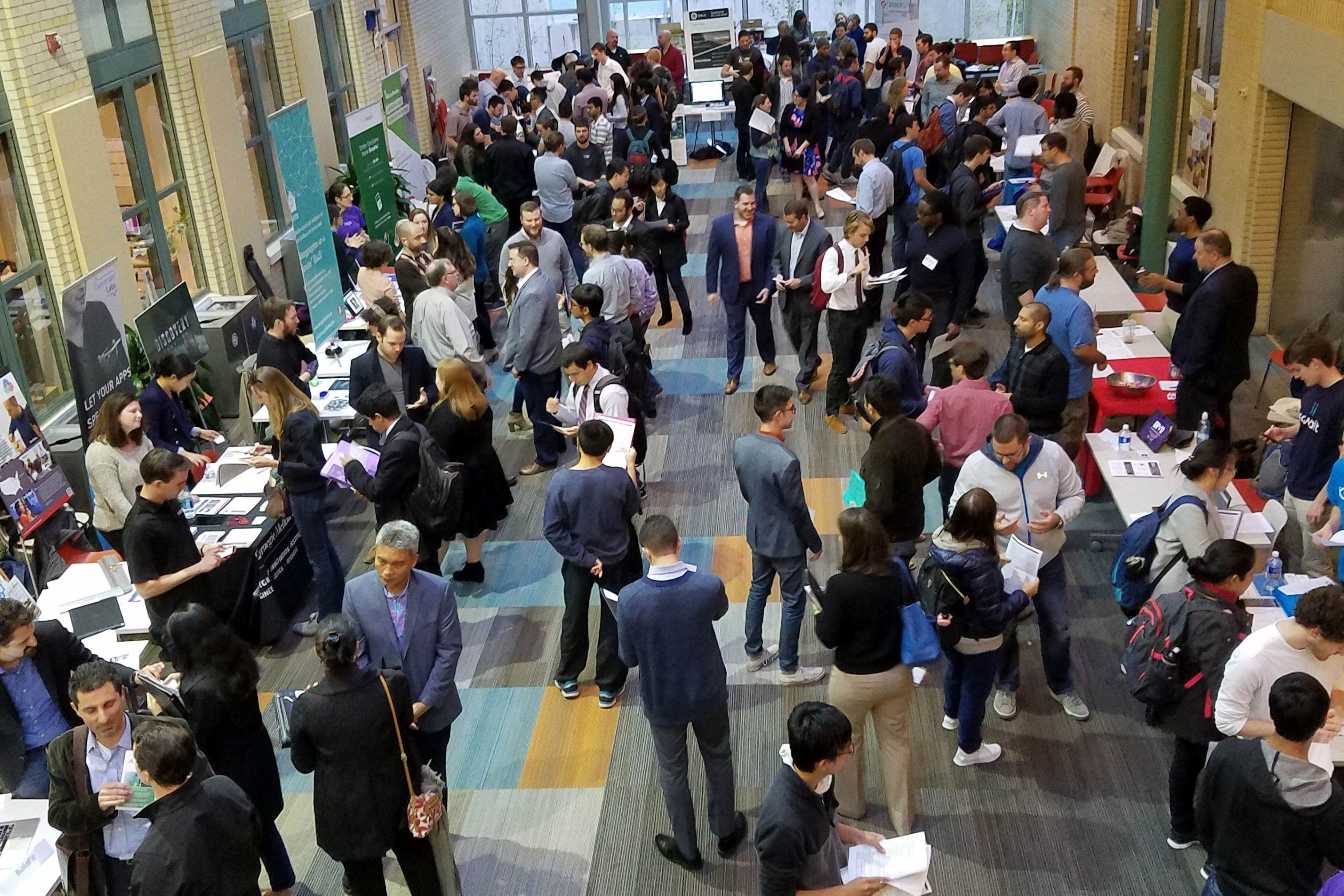 Global Entrepreneurship Week
November 18-22, 2019
Celebrate the entrepreneurial and innovative culture at Carnegie Mellon University and the University of Pittsburgh during Global Entrepreneurship Week powered by the Kauffman Foundation! Be a part of the world's largest celebration of innovators and job creators who launch startups and bring ideas to life. We continue to collaborate with Pitt's Innovation Week, hosted by the Innovation Institute. For questions, please contact Sonya Ford.
Check back for our list of 2019 events.
Partnering With
2018 Events


The Money Table Graduate Investor Competition
Friday & Saturday, November 9 & 10, 2018
Where: Pitt, Alumni Hall and CMU, Tepper Quad 3rd Fl., Swartz Center
Startup companies are a dime a dozen. Think you've got what it takes to pick a winner? Introducing The Money Table, the competition where you are the angel investor. Put real Pittsburgh startup companies in your hot seat. As you grill local entrepreneurs, real angel investors assess your investment team in a single elimination tournament. No experience required; we'll give you a crash course in investing prior to the competition. All backgrounds welcome, but you must be a graduate student. 
Who Should Attend: Graduate Students from Pitt and CMU Only


Steel City Startups: Pitt x CMU
Monday, November 12, 2018
Time: 5:30 p.m. - 7:30 p.m.
Where: Pitt Campus, Alumni Hall, Connolly Ballroom 4227 Fifth Ave, Pittsburgh, PA 15260
Join us for this reception to kick off Global Entrepreneurship Week at the University of Pittsburgh. This event will start with a networking reception for alumni, faculty, students and friends from Pitt and CMU followed by 4 TedX style presentations from Pitt  and CMU innovators. Hear how these faculty innovators were motivated to pursue commercialization, what path they are taking and the challenges they've faced. There are sure to be some great takeaways for anyone considering commercializing an innovation or starting a company.
PDMA Pitch Competition
Tuesday, November 13, 2018
Time: 5:30 p.m. - 7:00 p.m.
Where: CMU, Swartz Center for Entrepreneurship - Tepper Quad 3rd Fl.
PDMA Pittsburgh will help celebrate Pitt and CMU's Global Entrepreneurship Week by sponsoring an exciting student pitch competition.  Eight teams – four graduate and four undergraduate teams from Pitt and CMU – will have 90 seconds to pitch their innovative ideas to an expert panel of judges to compete for great prizes. The winning teams will receive cash prizes as well as access to a variety of resources which are generously donated from local sponsoring companies. From mentoring on Intellectual Property (IP) to providing product development and manufacturing advice, the sponsors will be focused on helping these young entrepreneurs develop their products and services.Join us to experience the energy and creativity of Pittsburgh's future innovators and entrepreneurs.

*Sponsored by the Product Development Management Association (PDMA) 
Pittsburgh Good Neighbors: Social Impact Fireside Chat

Wednesday, November 14, 2018
Time: 5:30 p.m. - 7:00 p.m.
Where: Pitt Campus, O'Hara Student Center

Students, alumni, and the Pittsburgh community are welcome to join us for a conversation with four Pittsburgh impact investors who will talk about the various forms and motivations for investing in mission-driven organizations, all of whom have helped Thread International's journey from inspiration to impact.
Keynote by Ian Rosenberger, Founder and CEO of Thread International 
Fireside chat with four of Pittsburgh's (very different) impact investors who have helped Thread on its journey from idea to impact.
These funders include:
Zach Malone, Principal at Draper Triangle
Nicole Muise—Kielkucki, Director, Impact Innovations, Idea Foundry
Lisa Kuzma, Senior Program Officer, Richard King Mellon Foundation
Matt Madia, Chief Strategy and Development Officer, Bridgeway Capital
Startup Job Fair For Students & Alumni 
Thursday, November 15, 2018
Time: 4:00 p.m. - 7:00 p.m.
Where: Carnegie Mellon University, Newell Simon Hall
Do you want to be a part of something from the ground up? Interested in working for a start-up? Attend the Start-Up Job Fair to network with almost 50 Pittsburgh startups looking to hire full-time, part-time, interns, and paid/unpaid positions in sales, marketing, operations, IT, engineering, and more. This annual event is presented by Project Olympus and the Pittsburgh Tech Meetup and co-sponsored by Pittsburgh Tech Meetup and the University of Pittsburgh Innovation Institute. 

Who Should Attend:  CMU & Pitt Students & Recent Alumni
Student Shadows with Pittsburgh Startups
Friday, November 30, 2018
Time: 1:00 p.m. - 3:00 p.m.
Where: Niche
Student Meeting Time: 12:45 p.m.
Transportation: Public transportation should be used.
Attire: Business Casual

Registration is required to attend this event. To reserve your space please contact: Emily Bennett
Register now for this exclusive opportunity to visit with awesome startups right here in Pittsburgh! Hear from members of their teams about life in a startup and what it takes to succeed in an innovation and entrepreneurial environment!  Space is limited.

Who Should Attend: CMU & Pitt Students