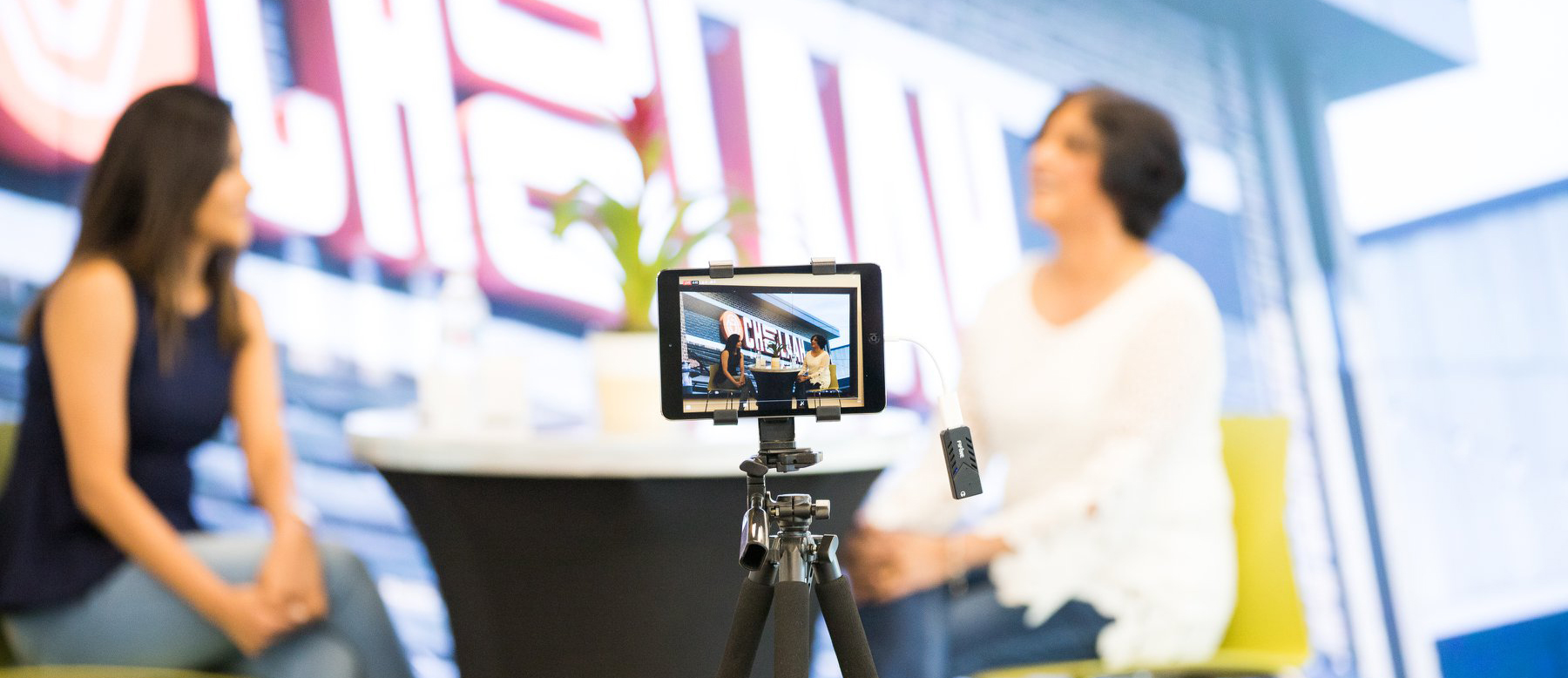 James R. Swartz Entrepreneurial Leadership Series
The James R. Swartz Entrepreneurial Leadership Series provides a forum for the Carnegie Mellon University community and its entrepreneurial network partners in Pittsburgh to discuss issues central to entrepreneurial leadership. The series brings to campus entrepreneurial thought leaders from centers around the country to exchange views on leadership, entrepreneurship and innovation in today's competitive, global economy. Speakers include successful entrepreneurs, investors and innovators who are focused on emerging and growing market sectors that are important for competitiveness in the global economy. All lectures are open to Carnegie Mellon faculty, students, staff and select guests.
2018-2019 Speakers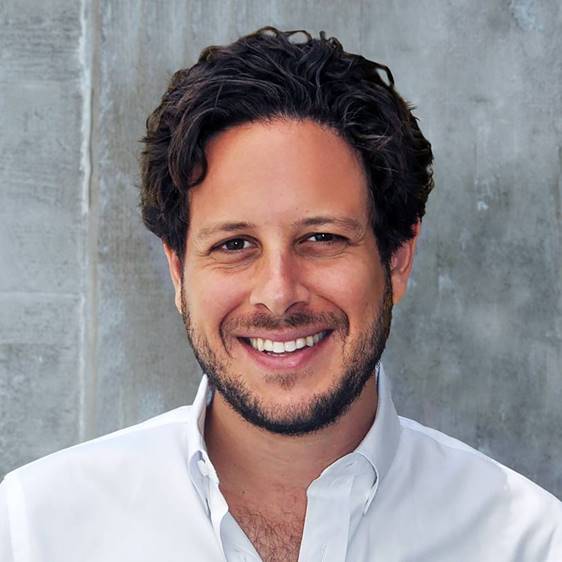 James R. Swartz Leadership Series and the Dietrich College Entrepreneurship Speaker Series:
Ophir Tanz
CEO
GumGum
The Paradigm-Shifting Power of AI
Wednesday, March 27, 2019
12:30 p.m. - 1:30 p.m.
CMU, Tepper Quad, Swartz Center for Entrepreneurship
Alumnus Ophir Tanz is an award-winning entrepreneur and technologist. He is the founder and CEO of GumGum, an AI company focused on computer vision, which is currently approaching $1B in value. Under Ophir's leadership, GumGum has revolutionized the digital media and sports marketing industries––and now has its sights on the healthcare category.
Prior to founding GumGum, Ophir co-founded and sold two successful digital media companies: the mobile-media sharing platform Mojungle and the award-winning interactive and branding agency Fluidesign.
An active member of the Los Angeles startup community, Ophir has been featured on the cover of Entrepreneur magazine and was named one of Goldman Sachs' 100 Most Intriguing Entrepreneurs in 2017. He holds a B.S. and an M.S. from Carnegie Mellon.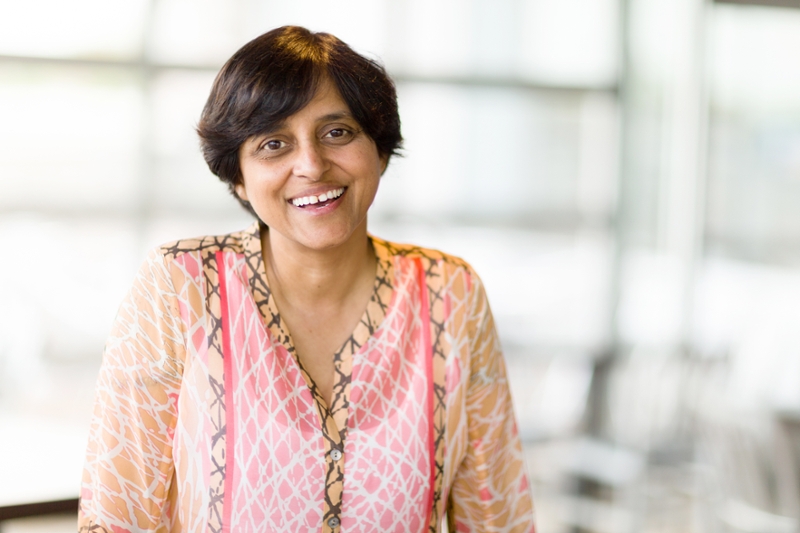 James R. Swartz Leadership Series:
Raji Sankar
Co-CEO, Wholesome International
Co-Founder, Choolaah Indian BBQ
Franchisee, Five Guys Burgers and Fries
FROM TECH TO TIKKA: An Honest & Frank Conversation About the  Delight & Difficulties of Entrepreneurship
Friday, March 22, 2019
12:30 p.m. - 1:30 p.m.
CMU, Tepper Quad, Swartz Center for Entrepreneurship
Raji co-founded Wholesome International in 2004, a multi-concept restaurant development company, which owns and operates Choolaah Indian BBQ restaurants and franchised Five Guys Burgers and Fries restaurants.
She is co-CEO and is responsible for people, operations and infrastructure. Previously, she held executive and operational leadership positions in technology and media companies. She has served as adjunct professor of Entrepreneurship at Carnegie Mellon University and as a member on the Board of Directors for Pittsburgh Habitat for Humanity.
Raji earned a Bachelor's degree in Metallurgy from VNIT India, Master's degree in Mechanical Engineering from Indian Institute of Science and an MBA from Carnegie Mellon University.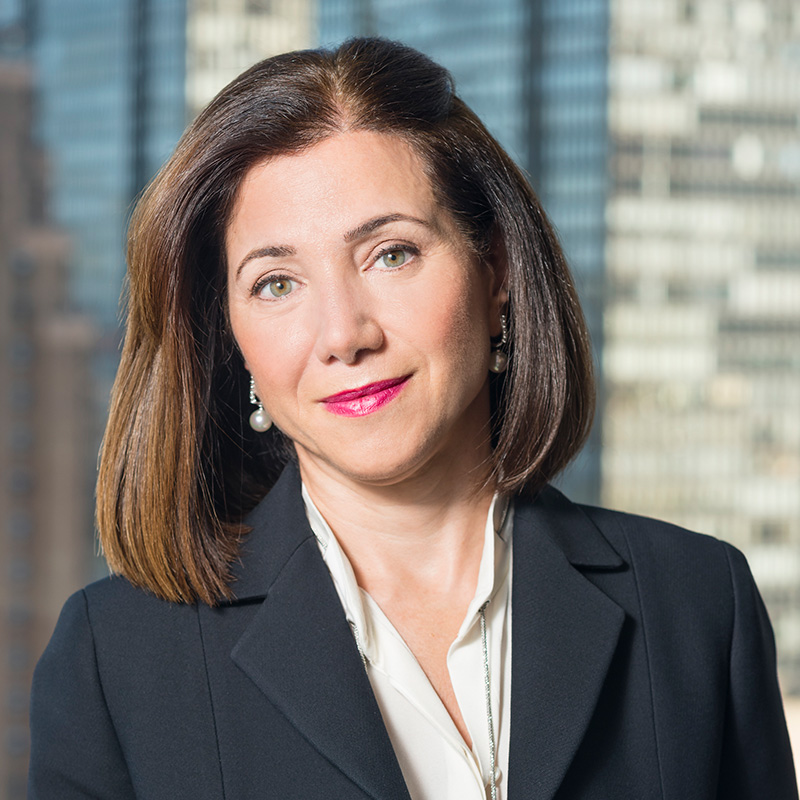 W.L. Mellon Speaker: Dr. Homaira Akbari
(MSIA 1996), President and CEO of AKnowledge Partners LLC
Friday, Jan. 18
12-12:50 p.m.
Simmons Auditorium
Homaira Akbari is President and CEO of AKnowledge Partners, LLC, a global strategy advisory firm providing services to leading private equity funds and large corporations in the sectors of internet of things, cyber security, big data and analytics, and supply chain visibility. She serves on the board of directors of several Fortune 500 companies including Banco Santander S.A., Landstar System Inc., Gemalto N.V., and Veolia.
Akbari has held senior management roles in Fortune 1000 companies including Microsoft, Thales S.A., and Liberty Media subsidiary Trueposition. Dr. Akbari has served as the President and CEO of SkyBitz Inc., a leading provider of remote asset tracking and security solutions. Under her leadership, the company had record performance. She successfully sold SkyBitz to Telular Corporation.
She holds a Ph.D. with honors in particle physics from Tufts University and an MBA with distinction from the Tepper School. Throughout her life, Dr. Akbari has been active in and a contributor to many non-profit organizations. She has served as the Chair of Johns Hopkins University Physics and Astronomy Advisory Council, and established Akbari-Mack Postdoctoral Research Fellowship.
Club hosts — Tepper Women in Business, Smart Woman Securities, Consulting Club, and Graduate Entrepreneurship Club — and the Swartz Center for Entrepreneurship
2017-2018 Speakers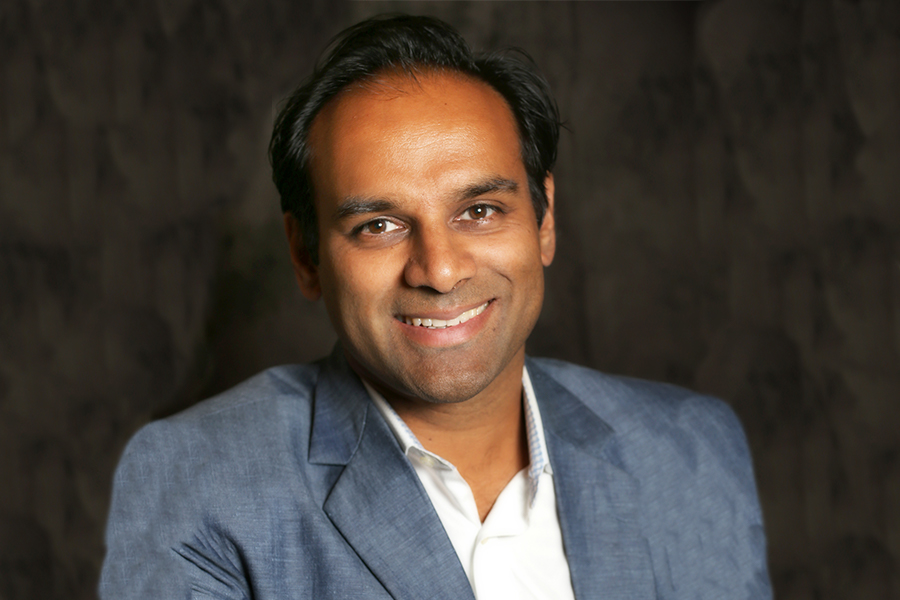 James R. Swartz Leadership Series and the Dietrich Entrepreneur Speaker Series:
Sanjay Patel
Founder and CEO
GuestBook
Everything I Learned in the 17 Years
Since I Graduated
Wednesday, February 28, 2018
10:30-11:30am
CMU, Baker Hall, 125 C
Sanjay Patel (DC'00) is a serial entrepreneur and the founder and CEO of GuestBook, a hospitality enablement software platform. 


Since receiving his degree in information systems, Patel has proven to be able to foresee opportunities new technologies have in business. He previously founded Perpetuating, a services company focused on the leading edge of technology, successfully taking the company from eCommerce, to business IT, to becoming one of the premiere companies in the mobility industry. Patel's career has covered the intersection of technology, business and the arts.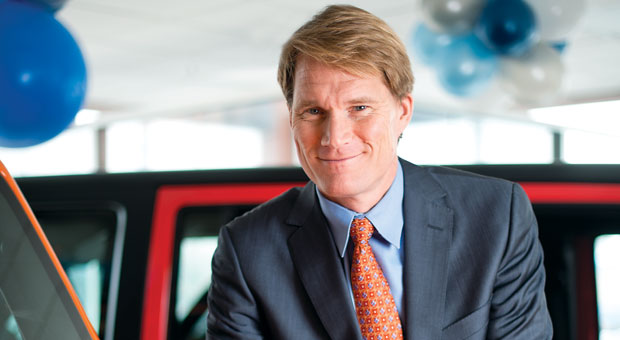 Rob Cochran
President and CEO
#1 Cochran
Stray the Course: Driving Change in Traditional Industry
Monday, November 13, 2017
12:30-1:30 pm
Tepper School of Business, Cooper Auditorium
Rob Cochran sits atop Western Pennsylvania's most successful automotive dealer group. But when it comes to running the enterprise that bears his name, there is little sitting involved. President and chief executive officer since 1992, Rob directs all facets of the organization's operations. His presence is ubiquitous. From boardroom to showrooms, in communities and on TV, Rob drives the company with vigorous leadership, spirit and vision.
Rob joined the family business as executive vice president in 1987 after graduating from Carnegie Mellon University with degrees in Applied Mathematics and Industrial Management.
2016-2017 Speakers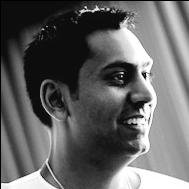 James R. Swartz Leadership Series and the Dietrich Entrepreneur Speaker Series: Vishwas Prabhakara
General Manager
Yelp Reservations
What They Don't Want You To Know
Thursday, March 30, 2017

Navigating through a career often requires making decisions without all of the information. Prabhakara, an information systems and economics major, will share some of the decisions he made throughout the first 15 years of his career, and what he wishes he knew when making those decisions.
 
Prior to joining Yelp Reservations, known as the easiest to use and fastest growing restaurant management and reservations software, Prabhakara was CEO of BeRecruited and helped millions of high school student-athletes pursue their passions while saving over half-a-billion dollars in tuition. He has also held senior level positions at ESPN, Digg and was founder and CEO of Fanvibe.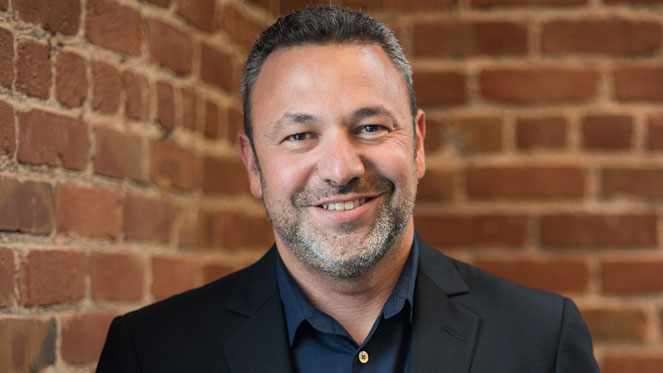 Dietrich College Entrepreneurs Speaker Series:
Adam Gross
Chief Executive Officer
Heroku
After CMU: Building a Career in Technology
November 1, 2016

Adam Gross has always charted his own course. Gross graduated from Carnegie Mellon University in 1994 with a B.S. degree in New Media Systems and Policy, which he designed through the Dietrich College of Humanities and Social Sciences' Student-Defined Major Program.
Co-sponsored by The Swartz Center for Entrepreneurship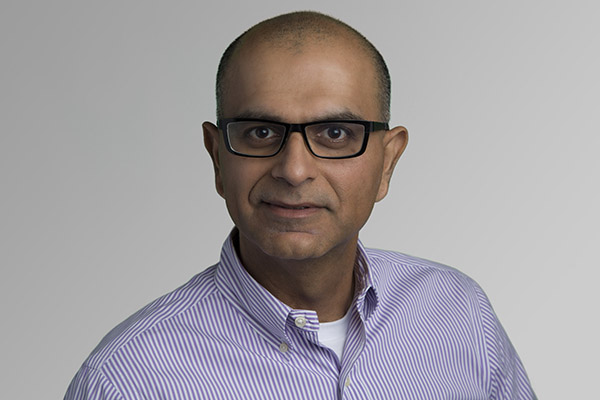 W.L. Mellon Speaker Series:
Deepak Ahuja
Chief Financial Officer, Retired
Tesla Motors
October 4, 2016

Deepak Ahuja (MSIA '93) served as Chief Financial Officer of Tesla Motors from 2008 to 2015. One of Tesla's longest-serving executives, Deepak played an important role in the company's rise from startup to highly-valued electric car maker and was its first finance chief.
 
Deepak holds an M.S.I.A. from Carnegie Mellon University's Tepper School of Business, an M.S. in materials engineering from Northwestern University and a Bachelor's degree in ceramic engineering from Banaras Hindu University in India.
Co-sponsored by The Swartz Center for Entrepreneurship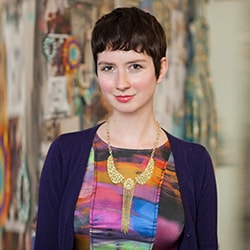 Susan Gregg Koger
Co-founder and Chief Creative Officer
ModCloth
September 22, 2016

ModCloth started as an outlet for Susan's love of thrift shopping. In 2002, her then-boyfriend (and now husband), Eric, created a website to help her turn her thrifting hobby into a business. After graduating from Carnegie Mellon University in 2006, they made ModCloth their full-time careers.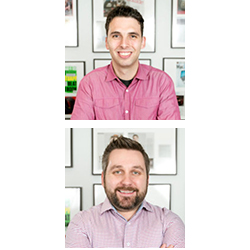 Boris Sofman & Hanns Tappeiner
Co-founders
Anki
September 2, 2016
Boris is co-founder and CEO of Anki, an artificial intelligence and robotics company focused on using these technologies to reinvent everyday consumer experiences. He earned a B.S., M.S. and Ph.D. from the Robotics Institute of Carnegie Mellon University.
Hanns is co-founder and President of Anki. Before moving to the US for his MS and PhD in Robotics at Carnegie Mellon, Hanns earned a Dipl. Ing. in Computer Science in Europe with minors in Mechanical and Electrical Engineering. He is mainly interested in the application of Robotics and AI in real world consumer products.
2015-2016 Speakers
April 19, 2016
Lane M. Bess
Board of Directors
ZeroFOX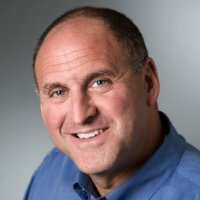 ---
April 13, 2016
David Hersh (DC 1989, TPR 1993)
Peter Pezaris (S 1992)
Michael Gersh (TPR 1990)
Founders of
Commissioner.com, Multiply.com and Glip, Inc.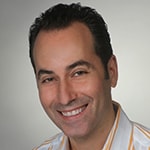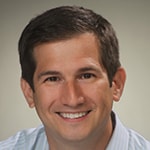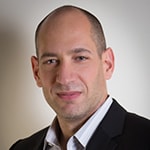 ---
February 26, 2016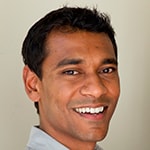 Eric Vishria
General Partner
Benchmark
---
January 21, 2016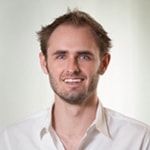 Matthew Humphrey
Co-founder & CEO
LendingHome
---
October 22, 2015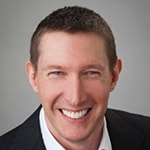 Glen de Vries
Co-founder & President
Medidata Solutions
---
October 7, 2015
       Javier Soltero
       CEO/Co-founder
       Acompli, Inc. (acquired by Microsoft)
2014-2015 Speakers
October 8, 2014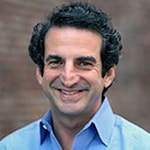 Monte Zweben
Co-founder & CEO
Splice Machine
2013-2014 Speakers
January 23, 2014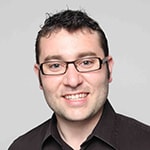 Matt Rogers
Founder & VP of Engineering
Nest Labs
---
September 12, 2013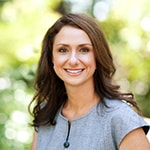 Lila Ibrahim
Partner
Kleiner Perkins Caufield & Byers
2012-2013 Speakers
March 21, 2013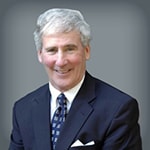 Bill Campbell
Chairman of the Board, Intuit
Board Member, Apple
---
February 26, 2016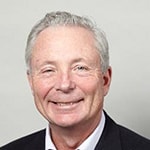 Bill Seibel
Founder & CEO
Mobiquity
---
February 8, 2013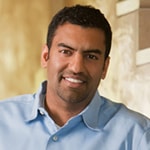 Raj Kapoor
Founder & Managing Partner, cofounder.co
Venture Partner, Mayfield Fund
---
October 4, 2012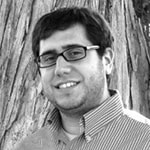 Brian Frezza
Co-founder & Co-CEO
Emerald Therapeutics