James R. Swartz Entrepreneurial Fellows
This initiative fast-tracks the careers of Carnegie Mellon University's first year graduate students who are passionate about entrepreneurship in the technology arena.
The highly selective program develops each Fellow's entrepreneurial potential and leadership skills through hands-on experiences, networking, mentoring and courses in entrepreneurship. The program's core is a mentored summer internship with a top-tier VC-backed startup within the high-tech, high-growth environment of California's Silicon Valley and San Francisco  (encouraged but not required) or another area of preference.
Congralutations to the 2023-2025 James R. Swartz Entrepreneurial Fellows Cohort!
---

Swartz Fellows Program Activities
Summer internship: Committed to and working toward completing a summer internship anywhere in the U.S. (California's Bay Area encouraged but not required).
Networking opportunities that include unique access to investors and business leaders
Speaker Series Roundtables that bring together Swartz Fellows with prominent entrepreneurial leaders such as Matt Rogers (Nest Labs), Lila Ibrahim (Kleiner Perkins Caufield & Byers; Coursera), Andrew Mason (Groupon), Scott Griffith (ZipCar) and Jonathan Kaplan (The Melt; Pure Digital/TheFlip).
Mentoring and guidance from entrepreneurial faculty and staff, business community members, investors, and C-level executives
Cohort and community building with current and alumni Swartz Fellows
Entrepreneurship coursework
Stipend for networking trips to the California Bay Area
---
Requirements
An applicant must be:
registered as a full-time CMU first year graduate student (master's or doctoral program)
committed to and working toward completing a summer internship anywhere in the U.S. (California's Bay Area encouraged but not required).
able to take two mini-courses in entrepreneurship
able to meet weekly with the Swartz Fellows cohort in the Entrepreneurial Leadership Proseminar (99-735), Fridays, 1:30-2:20 p.m.
Each Fellow must have permission from his/her program advisor. Please note that not fulfilling these requirements will jeopardize standing in the Swartz Fellows program.
Deadline to apply (including all letters submitted) is Sunday, October 15, 2023.

*Due to the competitive nature of the program and the limitation of 12 slots available, interviews will be based on the strength of the application and program diversity.
---
Application Process
Upload resume
Upload a personal statement (2 pg max), including:

Entrepreneurial and technology interests
Entrepreneurial successes and failures
Goals (internship, immediate post-graduation, long-term)
Plans to contribute to the evolution of CMU's entrepreneurial ecosystem
Role of the Swartz Entrepreneurial Fellows program in achieving your goals

Two Letters of Recommendation 
Recommenders can be employers, colleagues, mentors or faculty instructors, and they should be able to attest to an applicant's entrepreneurial inclinations, interests, experiences, practices or goals.
Questions? Contact Dave Mawhinney, dmawhin@andrew.cmu.edu or Sonya Ford, sonyaf@andrew.cmu.edu.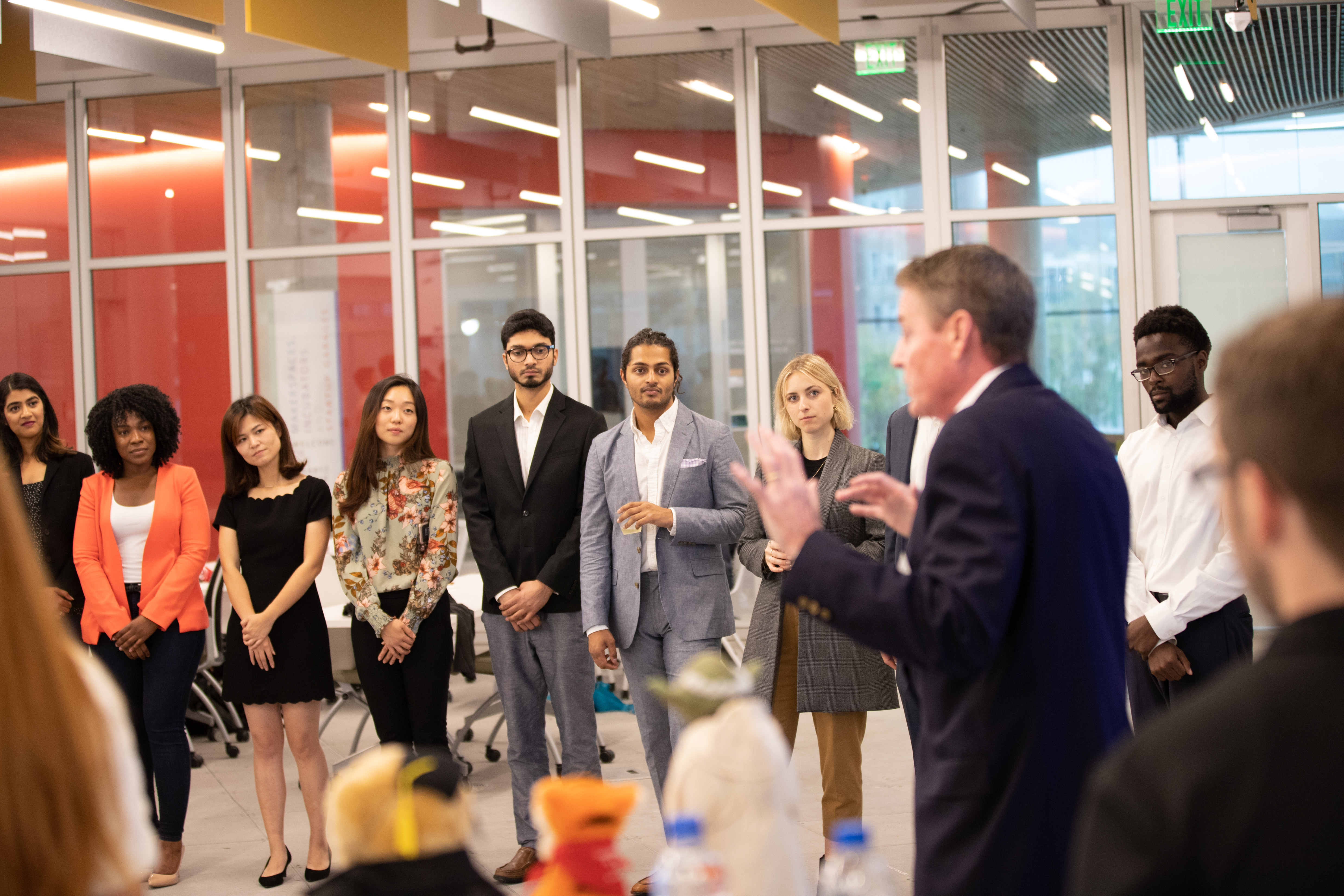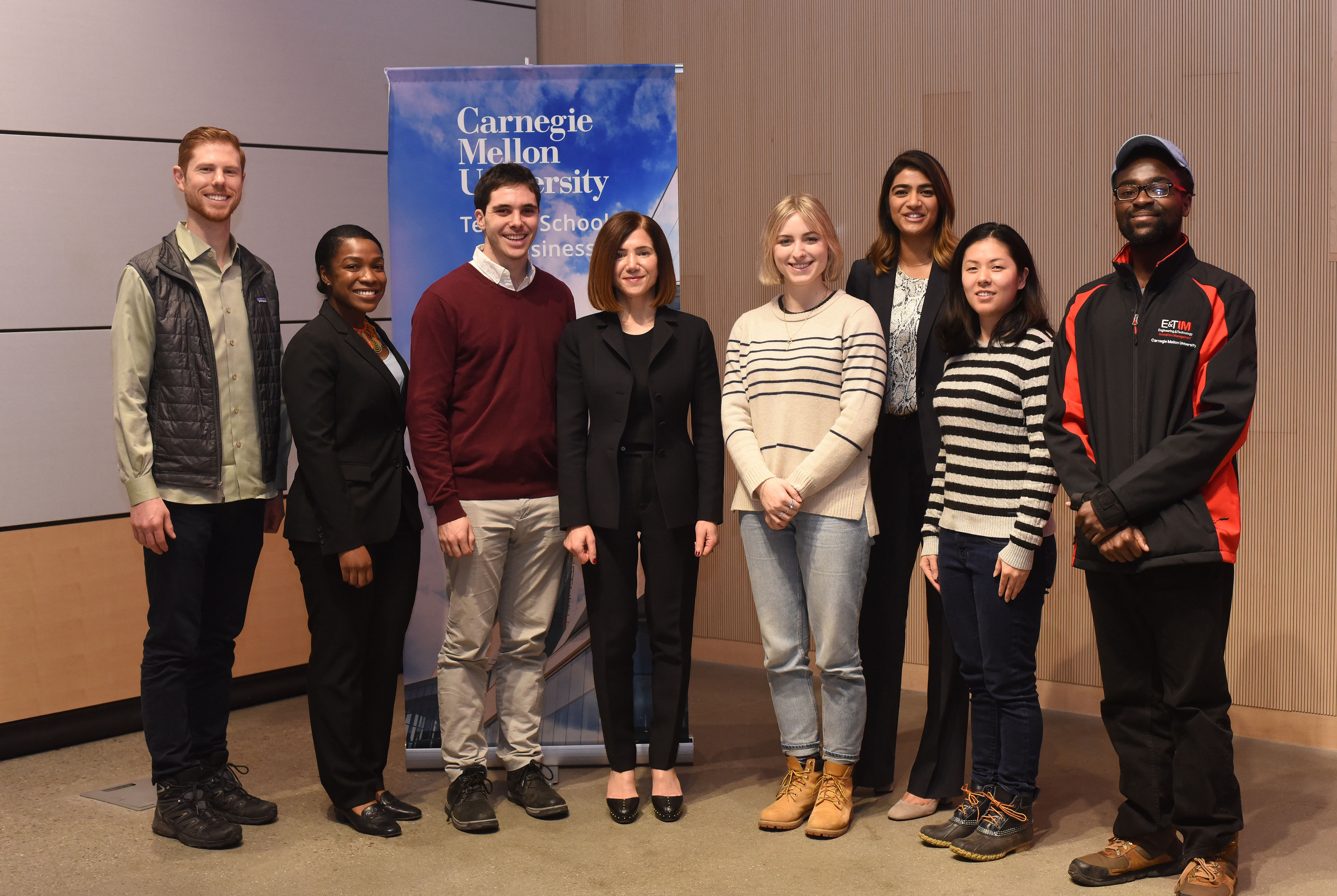 This program is made possible by James R. Swartz (Tepper 1966), founder and managing partner of Accel Partners, a Palo Alto-based venture capital firm with more than $8.8 billion under management.