Philips Design Challenge Winners
First Place - Night Watch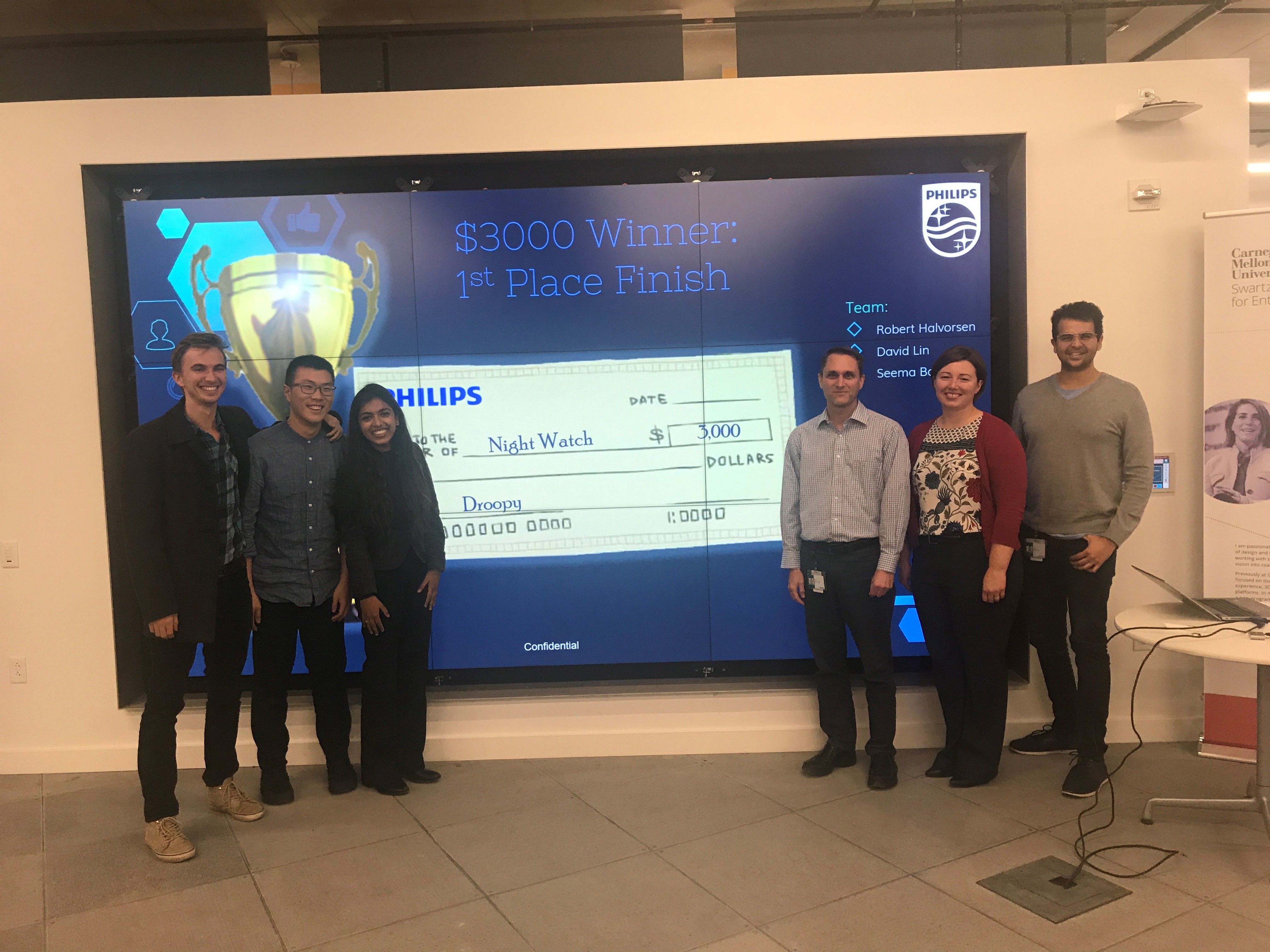 Team Members: Robert Halvorsen, David Lin, Seema Bansal
Second Place - Snooze Saloon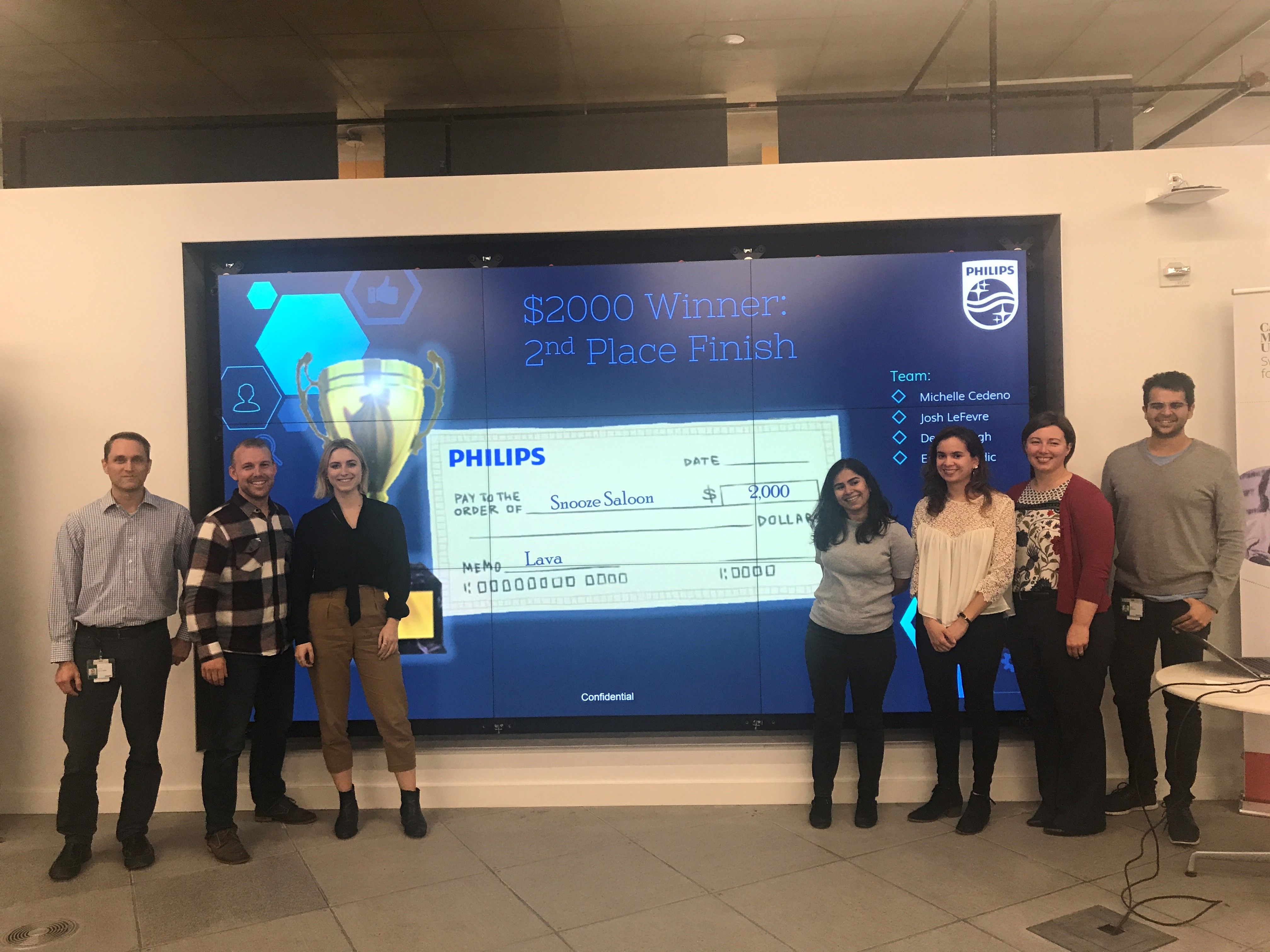 Team Members: Josh LeFevre, Ema Karavdic, Devika Singh, Michelle Cedeno
Third Place - REMarkable

Team Members: Shubham Agrawal, Shane Gorth, Katarzyna Olszewska, Tejas Khot
Philips Design Challenge
The Philips Challenge is a university wide competition at Carnegie Mellon University open to all students to generate innovative ideas for healthy sleep solutions.
Philips is looking for ideas that have the potential to become succesfully implemented into our growing sleep products portfolio.
Top ideas will be awarded portions of a $6,000 prize.
Challenge Prize Breakdown
1st prize: $3,000
---
2nd prize: $2,000
---
3rd prize: $1,000
---
Fall 2018 Dates and Details
Registration Opens: September 3, 2018

Team Formation Meet-Up Event: September 11, 2018
4:00 p.m. - 6:00 p.m.
Integrated Innovation Institute
4612 Forbes Ave
Registration Closes: September 14, 2018
Sleep Challenge kickoff: September 18, 2018
5:00 pm
Overview of Competition with Q&A Time
Swartz Center for Entrepreneurship
Mid-Point check-in: October 1, 2018
Office Hours at Swartz Center for Entrepreneurship
Project submission due: October 15, 2018
Finalists Pitch Presentations and Awards Ceremony: October 29, 2018
Swartz Center for Entrepreneurship