VentureBridge Program
The VentureBridge program is an initiative of the Swartz Center for Entrepreneurship exclusively focused on helping Carnegie Mellon alumni founders succeed in their entrepreneurial ventures. The program provides seed funding, office space, access to a large network of mentors and innovators, and help with startup growth and future larger scale fundraising rounds.
If you are a founding team, with a CMU co-founder, working on an idea, we'd love to hear from you.

We have selected our Summer 2021 Cohort. Next cohort will be selected in Spring 2022. 

If you would like to work with our founders as an expert, mentor, or investor, please fill out this form.
If you'd like to partner with Swartz Center as a sponsor, please contact Aleksandar Petkov, VentureBridge Program Manager.
---
"By providing free office space, connections to investors, highly skilled mentors, and a cohort of fellow founders, Venture Bridge gave my team all the building blocks we needed to get our company off to a strong start. To this day, the connections we made and lessons we learned during Venture Bridge help us raise funds, acquire customers, and grow our team." - Matt Spettel, DeltaTrainer (VB '19)
"VentureBridge helped us take our product from beta to launch in a few months. We got so much value from the mentorship component and our three amazing advisors who truly shaped Sightseek's path. The support doesn't end at Demo Day - Namrata continues to connect us with investors and new opportunities on a weekly basis." - Anna Fuller, Sightseek (VB '20)
"To me, the most valuable aspects of this program were the relationships we built with like-minded individuals and mentors and the privilege of receiving real-time feedback from world-class experts across multiple fields." - Ricardo Londono, Organoid Therapeutics (VB '20)
Summer Accelerator
Introduction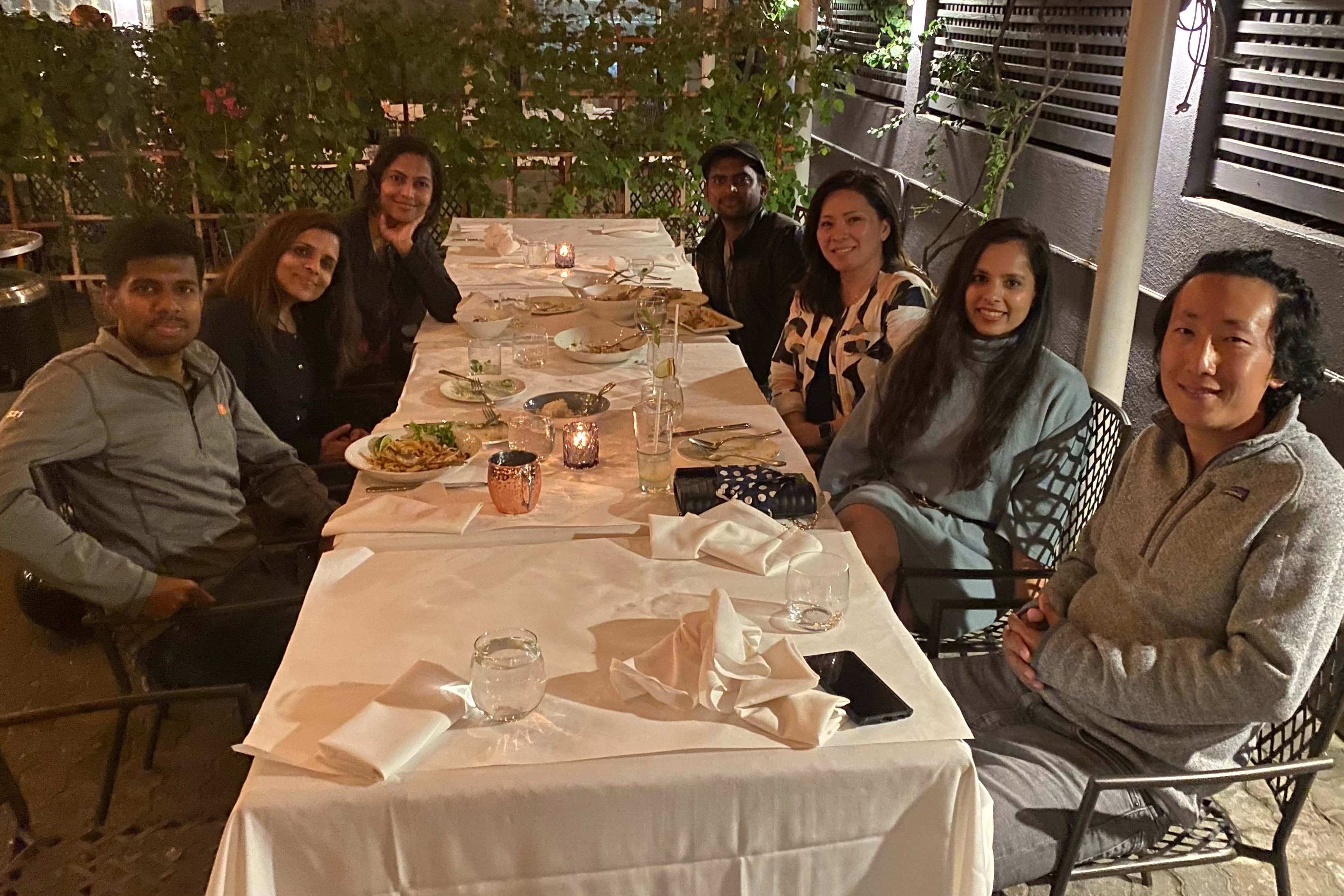 The VentureBridge Summer Accelerator is a 12 - week program hosted in the San Francisco Bay Area each summer. For each summer a cohort of 5 - 8 companies are selected to participate. The program is designed to create networks with mentors, customers, and early stage investors. Sessions include: Mentor matching, investor feedback, prominent founder dinners, roundtables and more. As a part of the accelerator Carnegie Mellon University invests $25,000 in each company. Companies also receive many other in-kind services.
Benefits

12 Week Summer Programming in Silicon Valley / New York (Virtual for this summer)
$25,000 Investment by Carnegie Mellon (summer accelerator only)
Matching with 2-3 mentors
Introductions to angel investors, incubators, accelerators, venture capitalists, CMU-affiliated companies and alumni startups
Invitations to attend different workshops and events located in the heart of Silicon Valley
Incubator space at CMU-SV facilities in Mountain View, in San Francisco and New York (On hold due to COVID). 
$25,0000 in Amazon Web Services credits and $5,000 in Amazon Web Service consulting services. 
HubSpot for Startups Partner benefits (All-in-one CRM, Sales, Marketing, and Services plans)
TalkMeUp Virtual Coachng 
$5,000 in Retool Credits
Many other benefits
Eligibility Criteria
To be considered for VentureBridge:
Teams must have one CMU affiliated (Student, Faculty, Staff, Alumni) founder
Founders on the team must be Alumni, eligible for graduation or will be graduating within one semester.
Once accepted, teams must be located or able to relocate to Silicon Valley for the duration of the program. (This requirement is waived for Summer 2021 due to COVID-19)
Application Process
Applications are currently closed and we have selected the 2021 Cohort.  
All applications must be fully completed and submitted by the application deadline and late entries will not be considered.
Applications are reviewed by the VentureBridge Selection Committee and the best startup applicants are invited to present in person at the Swartz Center for Entrepreneurship.
After the selected teams have presented the VB Selection Committee evaluates the best candidates and five to eight teams are selected and invited to participate in the Summer Accelerator program.
Candidates invited to the program have a week to confirm their acceptance of the invitation
.
Mentor Matching
Introduction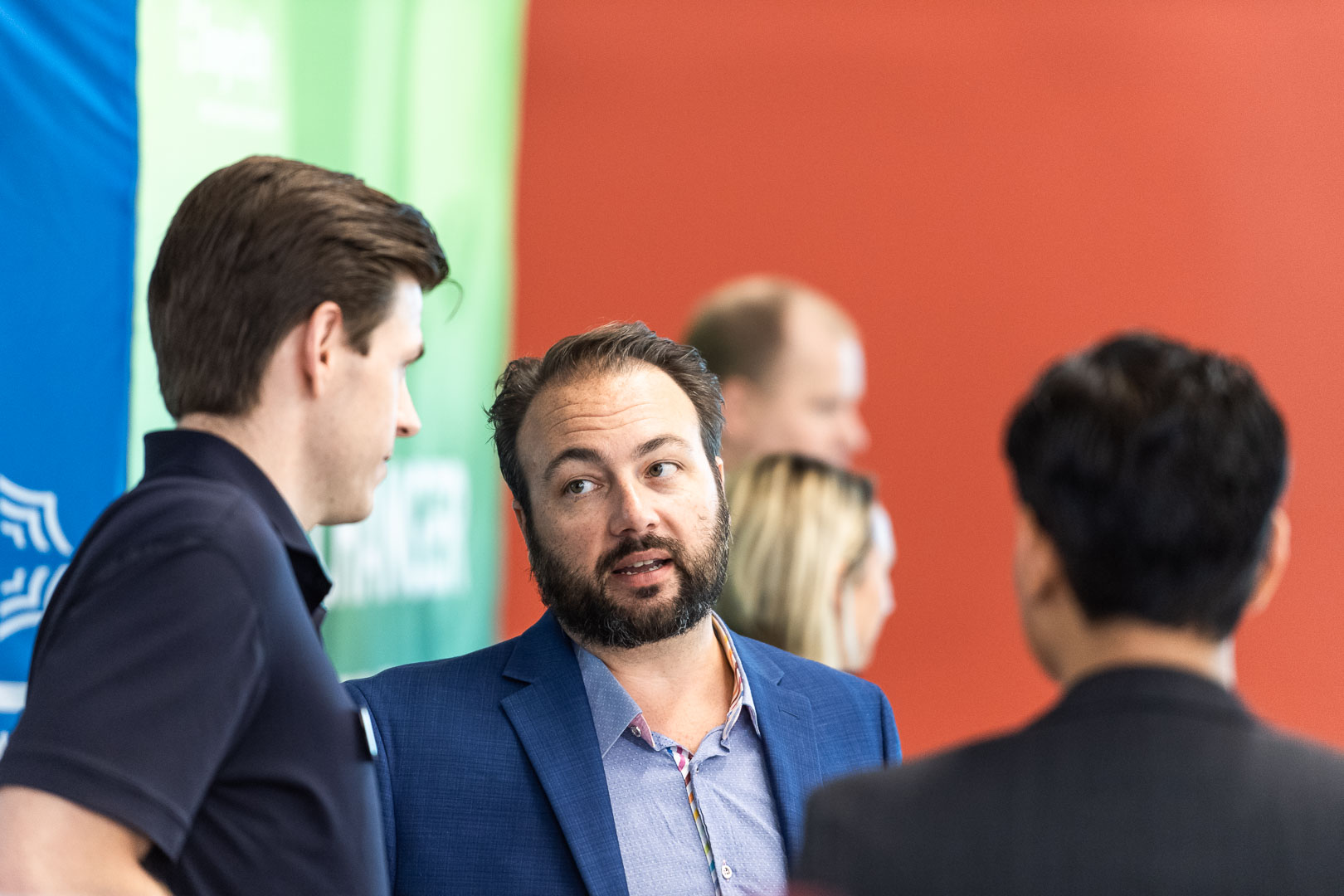 The VentureBridge program hosts multiple Mentor Matching events throughout the year. These events bring founders (student and alumni) together with a network of experienced and vetted alumni who have agreed to mentor founders. Startups of all stages are encouraged to apply to be a part of these sessions. 
The Mentor Matching sessions take place in the Spring, Summer and Fall.
Benefits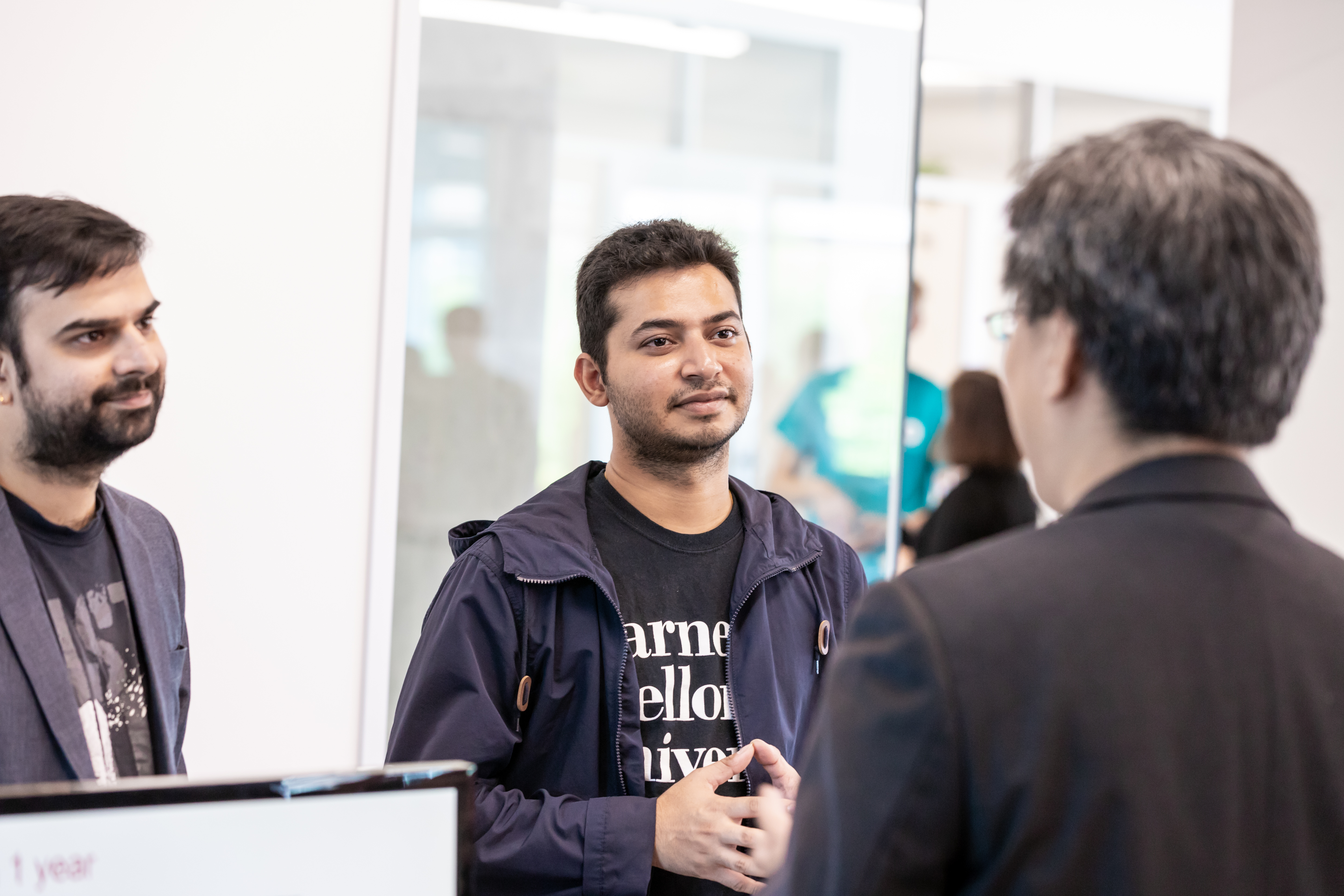 Opportunities to network and connect with CMU Alumni, mentors, and prominent entrepreneurs. 
Each startup is paired and matched with 2 - 3 Mentors
Engage and connect with fellow CMU entrepreneurs 
Eligibility Criteria
Startups must have one CMU affiliated (Student, Faculty, Staff, Alumni) founder
If selected you must present and follow through with the mentor matching process. 
Application Process
The next Mentor Matching session will take place in the Fall on Wednesday, November 17.
Mentor Matching Sessions are hosted in the Fall and Spring Semester.  
Startups are required to apply and provide information on their team and startup to facilitate the mentor matching process. 
Once selected all startups will pitch their idea and startup in 2 - 3 minutes in person followed by opportunities to network and connect with the mentors. 
Following the event startups will select a group of mentors they would like to work with and if the mentors are interested the pair will be matched.
 
VentureBridge Team
VentureBridge Team
Namrata Banerjee, VentureBridge Director, Entrepreneur-in-Residence, Swartz Center for Entrepreneurship
Aleksandar Petkov, VentureBridge Program Manager, Swartz Center for Entrepreneurship
Dave Mawhinney, Executive Director, Swartz Center for Entrepreneurship; Executive Director, Donald H. Jones Center for Entrepreneurship; Associate Teaching Professor of Entrepreneurship
Testimonials
"When we first entered the VentureBridge summer accelerator, we had just incorporated our company and were not much more than an idea and barebones pitch. Through the program's weekly seminars and extensive mentorship, we were able to build a coherent company business strategy, access resources for our R&D work, and transform our idea into an exciting and growing start-up. VentureBridge was transformative for Refiberd, and we would definitely recommend the experience for anyone in the early stages of their start-up." - Sarika Bajaj, Refiberd (VB '20)
"The VentureBridge program supported the EKTO VR team through a substantial market pivot during a time of complete global uncertainty. By participating in the program, we were able to execute a live stream product reveal that received worldwide attention and put us on the path to building strong relationships with partners, customers, and investors alike." - Brad Factor, EKTO VR (VB '20)
"The CMU network is very powerful and VentureBridge has made it extremely accessible for us. The entire team is always available to help us out, be it with introductions, reviewing content, or offering us advice across the various startup dimensions." - Vishakha Gupta, ApertureData (VB '20)
"VentureBridge contributed momentum and structure during Onyx's critical early days; they also introduced key investors who were part of our first round." - Andrew Seid, Onyx (VB '19)
"VentureBridge provided us with a lot essential resources a startup needs to grow from 0 to 1. The right mindset we developed during the VB program has been benefiting us ever since." - JJ Xu, TalkMeUp (VB '18)